With open borders between Hong Kong, Macao, and Mainland China, as well as increased international travel and more favourable government policies, China's culture and tourism industries are embracing rapid development.
According to data from the Ministry of Culture and Tourism, domestic trips during Chinese New Year increased by 23.1% year-on-year, with revenue increasing 30% year-on-year, highlighting strong recovery and potential for the domestic tourism market.
With multiple domestic travel incentives and the steady recovery of the tourism industry, IHG believes that the Chinese market is "poised for strong growth," notes Daniel Aylmer, managing director, IHG Greater China.
He says the recent boom in travel for Chinese New Year has laid "a strong foundation for the continued development of the culture and tourism sector this year".
IHG has worked with a long-standing commitment to being 'In China, for China', and despite recent challenges it remains "confident in the market," says Mr Aylmer.
Luxury & Lifestyle hotels aim to turn journeys into extraordinary experiences
As Greater China's high-end consumers and tourism market grow more refined, IHG has closely followed regional development strategies and strengthened the presence of its Luxury & Lifestyle brands in first-tier cities and popular tourist destinations.
This year, REGENT, a top-tier luxury hotel brand that is focused on Asia expansion, has revealed a brand remodeling plan. Following its re-imagined design and visual identity, the brand has returned to a classic landmark on the shores of Victoria Harbour with Regent Hong Kong.
The brand's second Shanghai hotel, Regent Shanghai on The Bund, will open its doors in the second half of this year, inheriting classic historical and artistic value with unique new luxury travel experiences.
InterContinental Shenzhen WECC is set to open in 3Q2023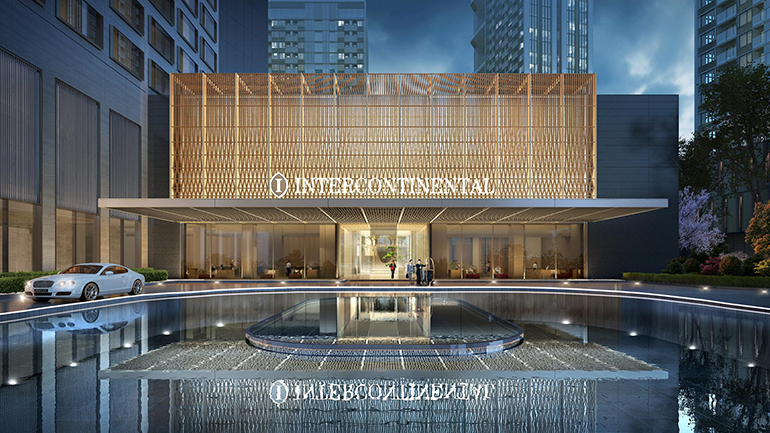 InterContinental Hotels & Resorts, IHG's flagship brand, will also continue to expand its footprint this year. With a focus on resort destinations near important economic areas, it will be enhancing its competitiveness in the local and short-haul travel markets.
As a new landmark in Shanghai Lingang, the newly upgraded InterContinental Shanghai Harbour City offers one-stop vacation services that maximise guests' experiences around Dishui Lake. InterContinental Shenzhen WECC is set to open in the third quarter of this year, offering high quality accommodations for MICE guests from around the globe.
Boutique hotel sector to be home to more properties
Driven by an improving consumer environment, IHG has been strategically expanding in the boutique hotel sector, led by its Kimpton Hotels & Restaurants brand. Following Kimpton's first mainland China opening in Suzhou, the highly anticipated Shanghai Kimpton Qiantan is scheduled to open in the second half of this year, introducing the brand in the vibrant Lujiazui commercial and financial district.
Shanghai Kimpton Qiantan scheduled to open in the second half of this year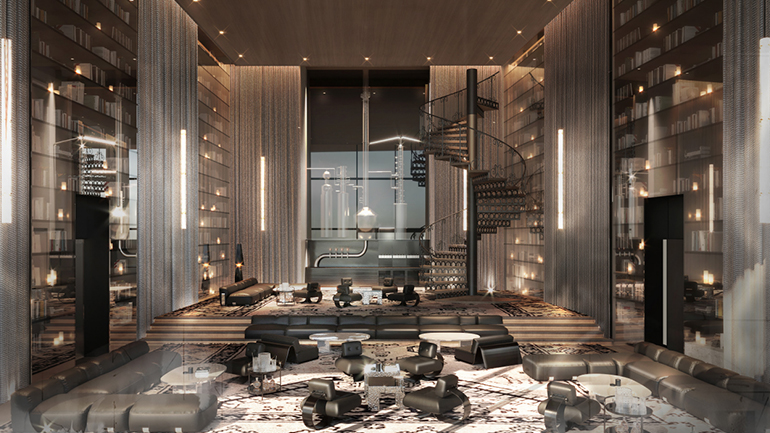 Boutique lifestyle brand Hotel Indigo, which draws inspiration from the local neighbourhood, culture and trends to ensure no two travel experiences are alike, will introduce three new properties in China's Zhejiang Province.
Hotel Indigo Guangzhou Haixinsha will open its doors to guests this summer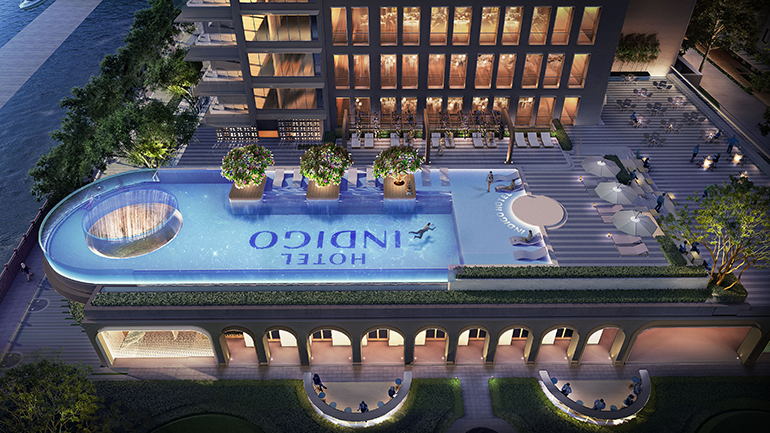 In Guangzhou, the Hotel Indigo Guangzhou Haixinsha will open its doors to guests this summer, offering 360-degree waterfront views that seamlessly combine natural and cultural landscapes with the vibrancy of the city.
Refreshed premium offerings that support personal and purposeful trips
With the rise of "bleisure", Crowne Plaza Hotels & Resorts is becoming a popular choice for business travellers. This year, the brand in China will focus on openings in popular tourist cities such as Hangzhou and Xi'an, as well as key cities in the Greater Bay Area such as Jiangmen, and Guangdong.
HUALUXE Sanya Yalong Bay will offer an immersive Chinese cultural experience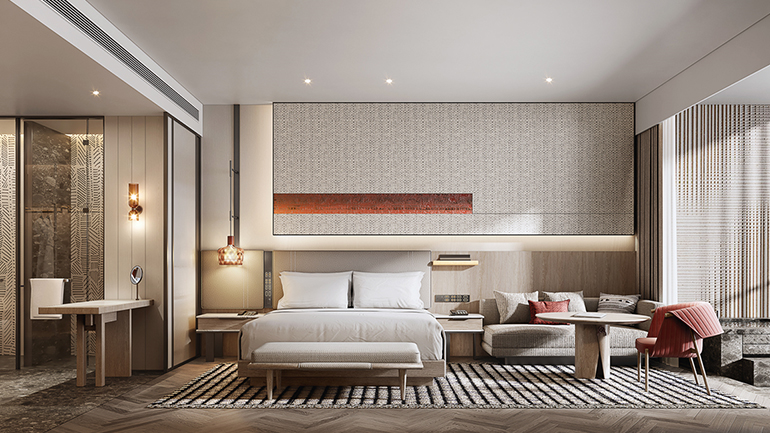 Crafted with the customs of Chinese consumers in mind, the upgraded HUALUXE Hotels and Resorts 2.0 will continue to provide guests with immersive Chinese cultural experiences. This year, the brand will open hotels in Sanya, Handan, and other popular destinations.
Meanwhile, voco, which invites guests to join in a sustainable living, will see the arrival of the voco Guangzhou Shifu.
The EVEN Hotel Suzhou Grand Canal recently opened its doors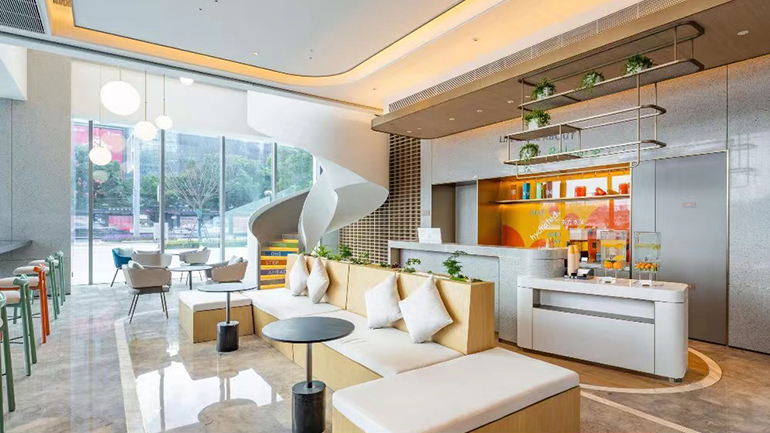 To meet consumer demands for a healthy lifestyle, the newly rebranded EVEN Hotels is accelerating its Greater China network this year. The EVEN Hotel Suzhou Grand Canal recently opened its doors, and additional hotels will continue opening in first-tier cities and the Greater Bay Area, with locations in Shanghai, Shenzhen, and Zhongshan.
Iconic essential brands will bring hospitality options to the local market
IHG's Holiday Inn brand will continue its local focus with new openings in popular cities and destinations such as Sanya, Beihai, Xi'an, and Chengdu. Holiday Inn hotels can also be found in niche destinations, such as Holiday Inn Deqing Xinshi Ancient Town.
As IHG's one of the most powerful growth engines, Holiday Inn Express will continue to expand its footprint with a consumer focus in 2023. By taking on local market characteristics, it will accelerate reach to lower-tier cities.
Openings from the brand in 2023 will cover more than 15 provinces and municipalities, including Shenzhen, Shantou, and Guangzhou in the south, as well as Wuhan, and Changsha in the central region. The western region will encompass cities such as Chongqing and Kunming.
Holiday Inn Express Hangzhou Airport continues brand growth at major Greater China transportation hubs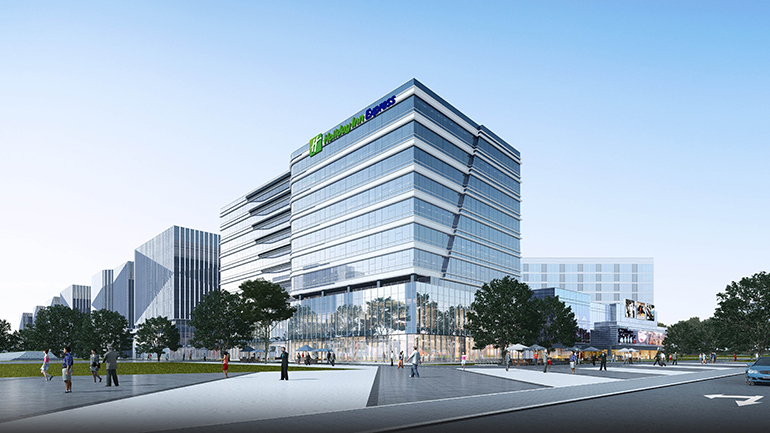 Holiday Inn Express will also continue to adapt to major transportation hubs in Greater China with openings near the Shanghai Pudong Airport and Hangzhou Airport. Third- and fourth-tier cities such as Zhenjiang, Jiangmen, and Weifang, as well as niche tourist destinations such as Wawu Mountain and Taizhou, will also welcome more Holiday Inn Express hotels.