Latest Hotel Indigo in Tokyo opens near iconic city landmark
IHG has confirmed the opening of its fourth property in Japan in the vibrant capital city of Tokyo. Together with Pan Pacific International Holdings Corporation, the neighbourhood-inspired Hotel Indigo Tokyo Shibuya, the brand's first property in an urban Japanese setting, has opened its doors in one of Tokyo's most well-known areas near the iconic Shibuya Crossing.
Hotel Indigo Tokyo Shibuya draws its neighbourhood inspiration from the colourful and dynamic urban jungle of the surrounding Shibuya. 'Kaleidosopic Urban Jungle' sets the scene for the hotel's design with striking, fashion-led artworks throughout the 12th floor reception area, each adorned with denim and leather motifs in a nod to Shibuya's rich fashion culture. Linear design features drawn from Shibuya's well-known and much photographed Scramble Crossing are woven throughout the hotel's public areas.
Hotel Indigo Tokyo Shibuya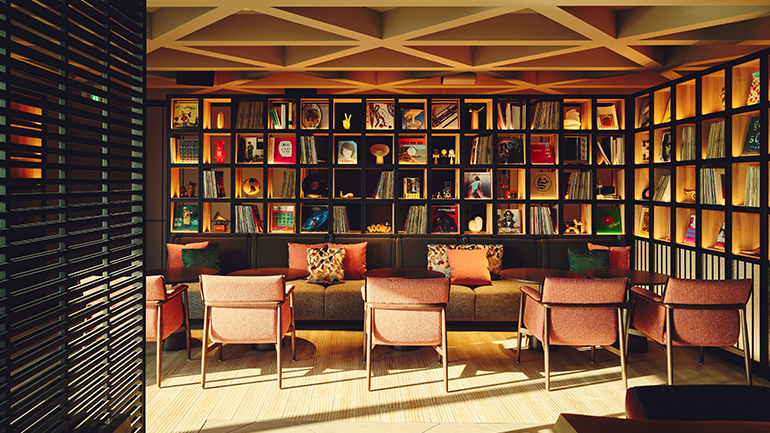 The 272-room hotel features a unique selection of vinyl records in each guestroom – paying homage to Shibuya's music culture – and offers sensational views of Tokyo Skytree and Mount Fuji on a clear day.
The Hotel Indigo brand first debuted in Japan in 2020 with the openings of Hotel Indigo Hakone Gora and Hotel Indigo Karuizawa, and in 2022 Hotel Indigo Inuyama Urakuen Garden followed. In 2024, the brand is also due to debut in Nagasaki.
Hotel Indigo Melbourne on Flinders marks third property for brand in Australia
IHG has opened its newest, and third, Hotel Indigo in Australia – Hotel Indigo Melbourne on Flinders. It joins the established Hotel Indigo Brisbane City Centre and Hotel Indigo Adelaide Markets, while Hotel Indigo Sydney Potts Point set to open by the end of the year.
The unveiling of the creatively curated boutique lifestyle hotel marks the debut of Hotel Indigo in Melbourne on the city's most iconic laneway. Flinders Lane runs the entire length of the city and is a prominent feature in the bustling CBD.
The Eastern end is home to the city's most renowned restaurants while the Western end pays homage to its seafaring and goldmining heritage with amazing architecture, warehouses and hidden historical gems.
Hotel Indigo Melbourne on Flinders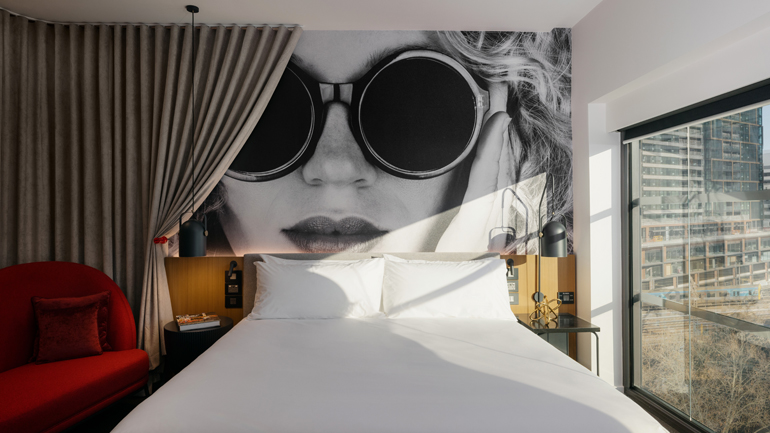 The landmark property owned and operated by Pro-invest Group showcases 216 reinvented guest rooms which have been inspired by the intriguing and colourful legends of its Flinders Lane neighbourhood, primarily the internationally acclaimed fashion photographer, Helmut Newton whose original studio was nearby. Newton became one of the most famous fashion photographers in the world known for his edgy work that featured the likes of Grace Jones, David Bowie and Andy Warhol.
Newton's work was a muse for the hotel's design and guests will see fashion, art and runway combine with interiors paying homage to the photographic artform – starting with a dramatic lobby-gallery space and lounge filled with collected pieces and a specially designed selfie booth for guests to capture their own Newton-esque memory.
The 'lights, camera, action' themed design by Australian-firm Suede Interiors continues throughout the guest rooms featuring commissioned works by local artists, spacious work desks and dynamic city views across a patchwork of heritage and new buildings.
A mezzanine level fitness centre with body weight powered equipment adds to the hotel's sustainable credentials (opening Oct-2023) and meeting and event facilities for up to 200 guests will be complete in early 2024.
Hotel Indigo Guadalajara Expo offers mix of classic Mexican and contemporary styles
IHG strengthens its presence in Mexico, with the opening of Hotel Indigo Guadalajara Expo located in Guadalajara's historic district, Chapalita.
Founded in 1943 and inspired by the mid-19th century 'garden city' ideology, which stressed the importance of nature to the health of its residents, the neighbourhood of Chapalita was named after Lake Chapala and is one of the few places in the city where you can regularly see orioles, hummingbirds, blue jays, and other species of birds flitting between the trees.
Hotel Indigo Guadalajara Expo embraces its neighbourhood's notorious architectonic influence through a mix of classic Mexican and contemporary styles.
Hotel Indigo Guadalajara Expo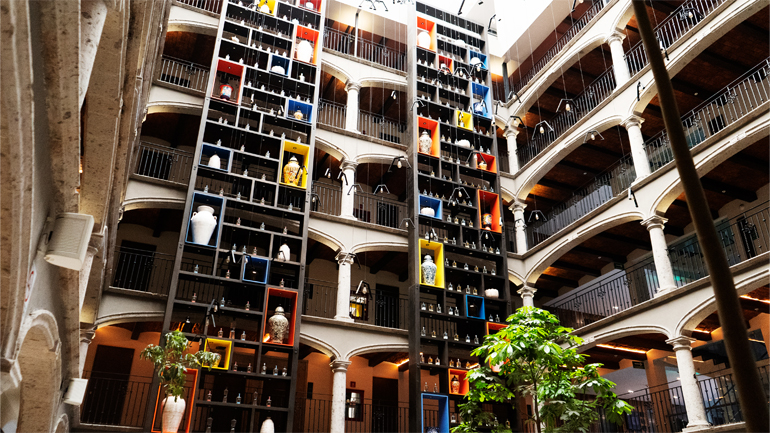 Originally built for the 1970 World Cup, this hotel hosted Pele and the Brazilian national team during their trip. Today, after a full renovation, it has been brought up to a new level of design that resonates with its legacy, helping guests understand and connect with the background story of the property to experience an authentic immersive neighbourhood stay.
The seven storey, 162-room Hotel Indigo Guadalajara Expo, managed by Operadora Javipa, sits near Glorieta Chapalita – a park where artists and musicians gather and celebrate the playful nature of the neighbourhood.
Because of its proximity to the largest convention centre in Southwest Mexico, it is also a thriving business district.