IHG has used 2021 as a platform for continued development: a year where significant improvements in trading saw RevPAR recover to 70% of 2019 levels (83% in 4Q 2021). Particularly strong recovery was seen in the US, resulting in Americas full year RevPAR down just -20% versus 2019; in 4Q 2021, Americas improved to down just -7% vs 2019.
Globally 4Q 2021 RevPAR was down -17% versus 2019 with reflected rate attained broadly in line with 2019 levels and occupancy 11 percentage points lower. Occupancy remain impacted at 56% (53% for the full year).
The last year has seen the continued growth of the IHG's portfolio. During 2021, 44,000 new rooms across 291 hotels were introduced, up +12% on 2020 and growing its global estate to 880,000 rooms and 5,991 hotels. There was a significant acceleration in signings in 4Q 2021 at 23,700 rooms, close to levels achieved in 2019. Over the whole year signings totalled almost 69,000 rooms across 437 hotels, growing the global pipeline to 271,000 rooms at 1,797 hotels.
Australia's first Kimpton hotel officially opens its art deco doors
Australia's first-ever Kimpton, the Kimpton Margot Sydney, officially opened its doors in Sydney in Feb-2022. As IHG's luxury boutique brand, the property brings heritage-listed Art Deco architecture together with modern Australian style, marking a much anticipated new development for the city.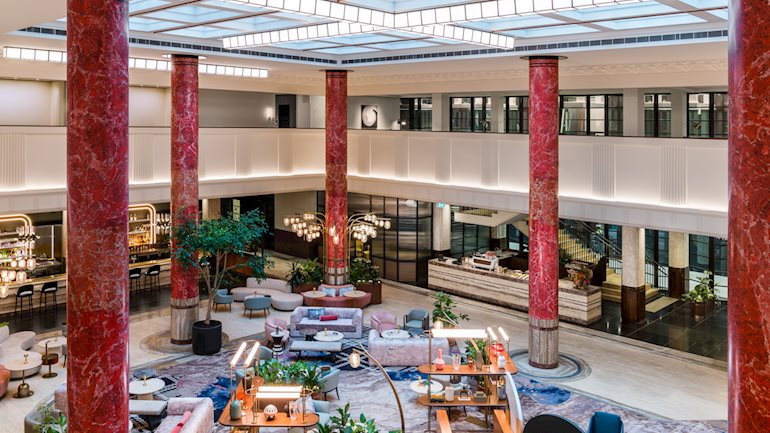 Located in the heart of Sydney's "south-side", just down from the State Theatre and the QVB, the grand, Scagliola pillared lobby evoking the spirit of the 1930s to bold patterns, plush furnishings and botanical displays create a harmonious eclectic inner-city hideaway. It features 172 spacious deco inspired rooms and suites, each featuring whimsical wall art from global artists, with close to 600 pieces of art adorning nine-levels of the property.
Partnership with La Vie Hotels & Resorts welcomes Holiday Inn & Suites Sydney Bondi Junction
Beachgoers and business travellers alike are now able to enjoy the Holiday Inn & Suites experience as a partnership with La Vie Hotels & Resorts sees the Quest Bondi Junction undergo an extensive refurbishment of its guest rooms, lobby and guest spaces to showcase the Holiday Inn brand.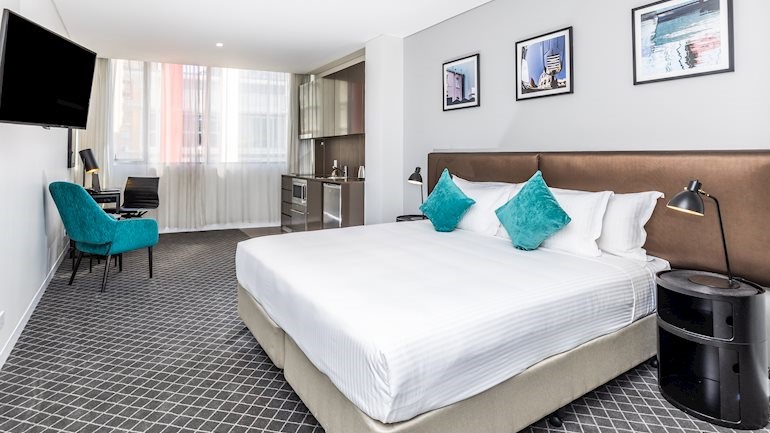 The 82-room Holiday Inn & Suites Sydney Bondi Junction, just minutes from one of the world's most famous beaches on Spring Street in the heart of Bondi Junction in Sydney's Eastern suburbs, will feature a bright lobby and complimentary gym access available to guests, as well as an all-day dining offer.
The new property is IHG's fourth hotel in Sydney's eastern suburbs, complementing the Crowne Plaza Sydney Coogee Beach, InterContinental Sydney Double Bay and Holiday Inn Potts Point. It comes during an exciting period of growth for IHG in Australasia as it introduces Holiday Inn's next generation design, including its signature Open Lobby, as part of its commitment to reinvigorate the brand as it gets set to celebrate its 70th year in 2022.
Holiday Inn Express Melbourne Little Collins throws open its doors
A new arrival in Melbourne, the Holiday Inn Express Melbourne Little Collins has started welcoming guests at the time the city is welcoming back local and international travellers. Conveniently located on one of Melbourne's most iconic laneways, this brand new, design-led hotel, has been developed in partnership with Pro-Invest Hotels.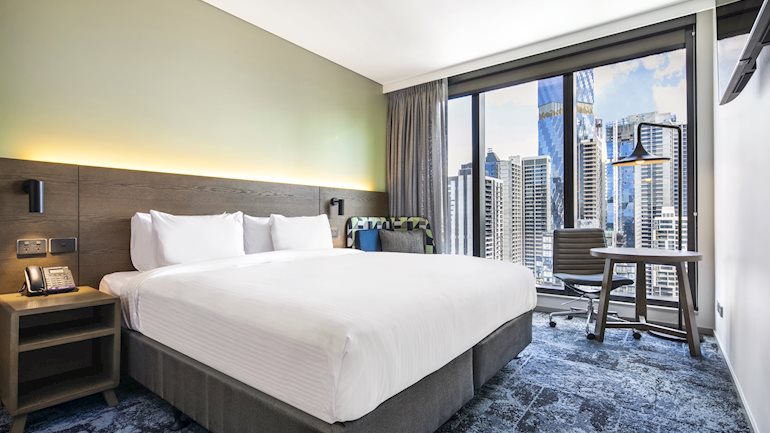 Each of the property's 312 modern guest rooms have been designed to offer a seamless and comfortable stay and feature special touches such as a study nook, speedy WiFi, walk-in power shower and an 'Express Recharge' zone designed to deliver a comfortable and restful overnight boost with premium bedding, choice of firm and soft pillows and black-out blinds.
Set amongst Melbourne's majestic heritage buildings, boutiques, and hole-in-the-wall cafes, Holiday Inn Express Melbourne Little Collins boasts a fresh, contemporary design "with hints of New York attitude," describes IHG, thanks to a feature wall of black and white mosaic tiles, exposed copper plumbing and glowing vintage feature lights that line the ceiling.
Hotel Indigo Karuizawa becomes region's first globally-branded lifestyle boutique hotel
The Hotel Indigo Karuizawa has become the region's first globally-branded lifestyle boutique hotel, and the second property in Japan under the Hotel Indigo brand. Inspired by the town's sophisticated sensibility and abundance of nature, it showcases how the brand works to capture the true spirt of the neighbourhood in which it lives with a modern appeal with intriguing local design.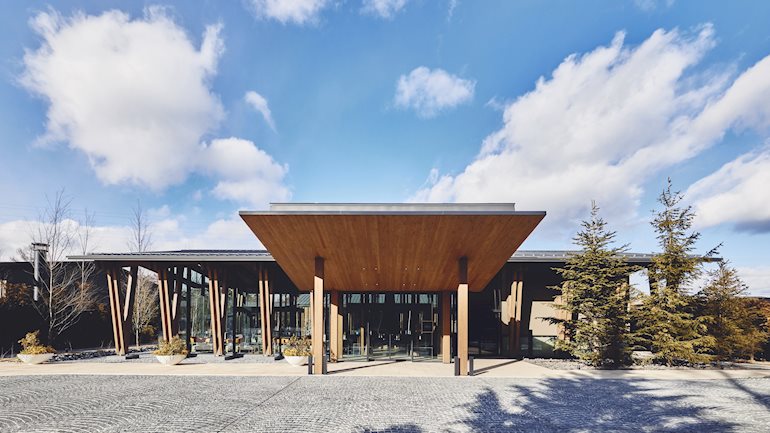 The 155-room hotel sits across in three design-buildings, and features the wood-fired Italian restaurant, an all-day dining restaurant that serves dishes that incorporate local ingredients, and The Spa by HARNN, which offers three treatment rooms and fitness facilities. It also offers meeting facilities for business events to meet the needs of both leisure and business travellers.
Third Hotel Indigo in Japan opens in colourful castle town of Inuyama
A third Hotel Indigo in Japan has followed with the Mar-2022 opening of the 156-room Hotel Indigo Inuyama Urakuen Garden, the first international lifestyle boutique hotel in the Tokai region. Located in the Urakuen Garden together with Inuyama's National Treasure, the Jo-An tea house, and perched by the Kiso River and Inuyama Castle, the unique surrounds lend itself to an abundance of neighbourhood stories and memorable guest experiences, a key part of the brand promise.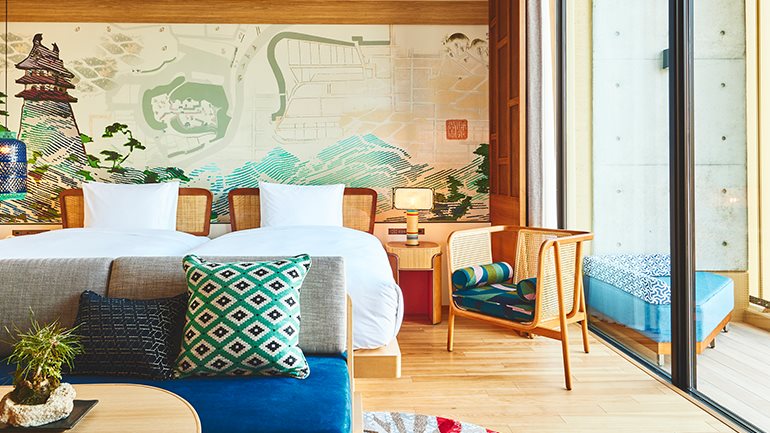 Inuyama is a city full of lively festival culture and cuisine. The Inuyama Castle is one of Japan's oldest castles and sits at the foot of rolling hills with commanding views of the Kiso River, offering spectacular scenes throughout the Sakura season. The gardens of Hotel Indigo Inuyama Urakuen are the heart of the hotel, consisting of nine zones with walkways that evoke "a sense of 'time travel', taking guests through contrasts of contemporary and vivid patterns, majestic landscapes and breathtaking views of Inuyama," according to IHG.
ANA InterContinental Appi Kogen resort arrives in alpine region of Tohoku
Elsewhere in Japan, the ANA InterContinental Appi Kogen resort has become the first luxury resort in Tohoku, Japan. The all-Club InterContinental resort marks a new era for the region with the Appi Kogen precinct now complete with three IHG properties following the rebrand of ANA Crowne Plaza Resort Appi Kogen and ANA Holiday Inn Resort Appi Kogen in Dec-2021.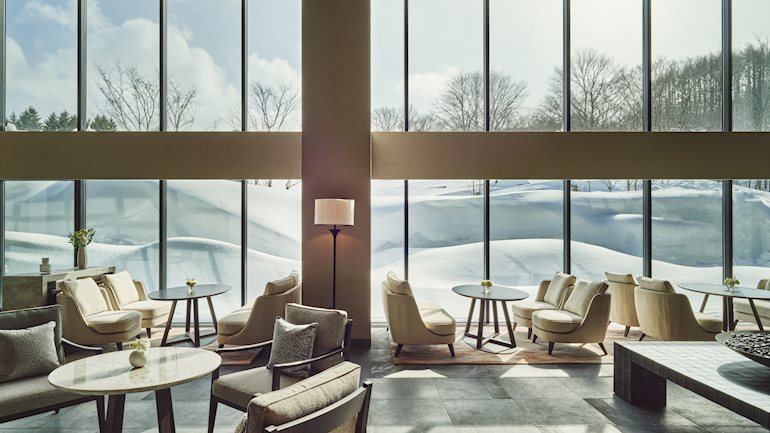 Set upon stunning snowscapes, renowned by locals as 'miracle silky snow', Appi Kogen is the largest-scale ski resort in Japan's northeastern Tohoku region and accessible in just over two hours from Tokyo on the Shinkansen bullet train.
The resort offers 38 all-Club InterContinental rooms and suites, each with views of the Appi ski slopes and landscape of Hachimantai. The design features include Japanese traditional paper – called Washi – used to adorn the bedheads to represent the pillowy elements of cloud or snow, as well as large floor rugs with various designs to represent clouds, morning glow and the dragon eye motif.