Delhi Greater Noida/Jewar airport is the new greenfield airport construction project for the Indian capital, Delhi. The new airport will provide the national capital region with a second facility after Delhi Indira Gandhi International airport. The plans for the airport were approved by India's Aviation Ministry in Jun-2015.
MAP - Jewar is located in the suburbs of Greater Noida about 60 kilometres from Noida and and approximately 72 kilometres from Delhi's existing Indira Gandhi International airport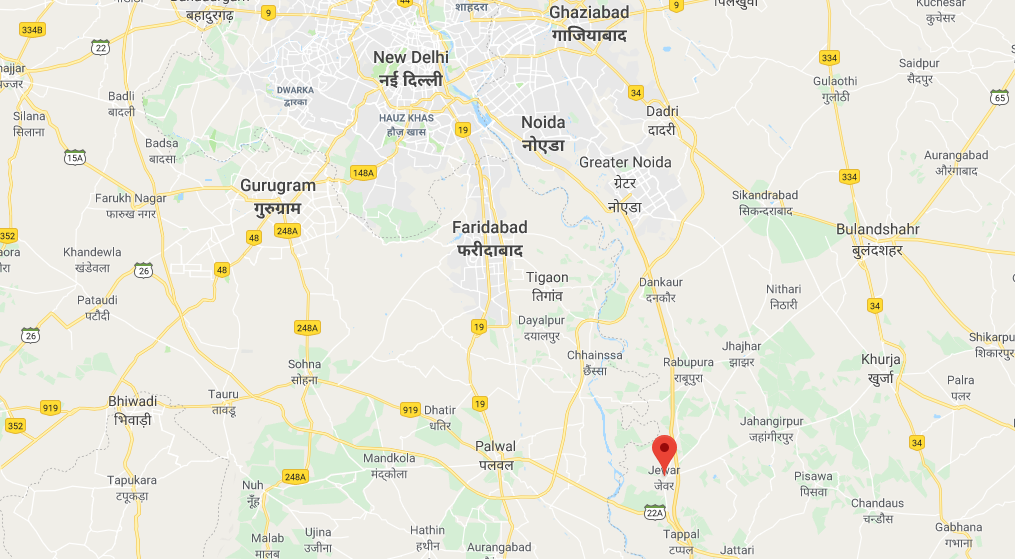 Source: Google Maps
The Gautam Budh Nagar administration will start the takeover process for the property earmarked for Jewar international Airport and complete the rehabilitation and resettlement process of 1700 families at the beginning of Aug-2019. The airport requires a 5,000 hectare site (up from an original estimate of 2,200 hectares) and the land required for Phase 1 is 1,334 hectares. Just over half the compensation required has already been disbursed.
Of the 'front runners', Airports Authority of India is the state enterprise, working under the Ministry of Civil Aviation, which remains responsible for 126 airports in its purview including 11 at 'International' level, sown to 26 'enclaves' and military airfields. It is a candidate for privatisation itself but even in its present guise it can bid for airport projects such as this.
GMR Infrastructure, or more properly GMR Airports since that division was hived off in early Jul-2019 in a sale to TRIL Urban Transport Private (part of the TATA Group), along with GIC Private Limited and SSG Capital Management, for over USD1.1 billion, has scaled down some of its Indian operations in the last few years. It still has interests though in the existing Delhi airport, also those at Hyderabad, Nagpur, and Goa Mopa and the new Bhogapuram airport construction project while it is concentrating a great deal of its resources on the New Kastelli airport in Crete, Greece, along with GEK Terna.
Flughafen Zurich AG is a 'historical' investor in India with initially a 17% holding in the company which privatised and operated Bangalore airport, although it sold part of the equity in 2009 and the remainder in 2017 as its focus shifted to Latin America. But some difficulties there, such as the proposal to improve another airport in Belo Horizonte where Flughafen Zurich is a joint concessionaire at the Tancredo Neves airport, suggest this reappraisal of opportunities in India might be timely.
MAP - Despite being a historical investor in Indian airports, Flughafen Zurich's main focus is currently across Latin American markets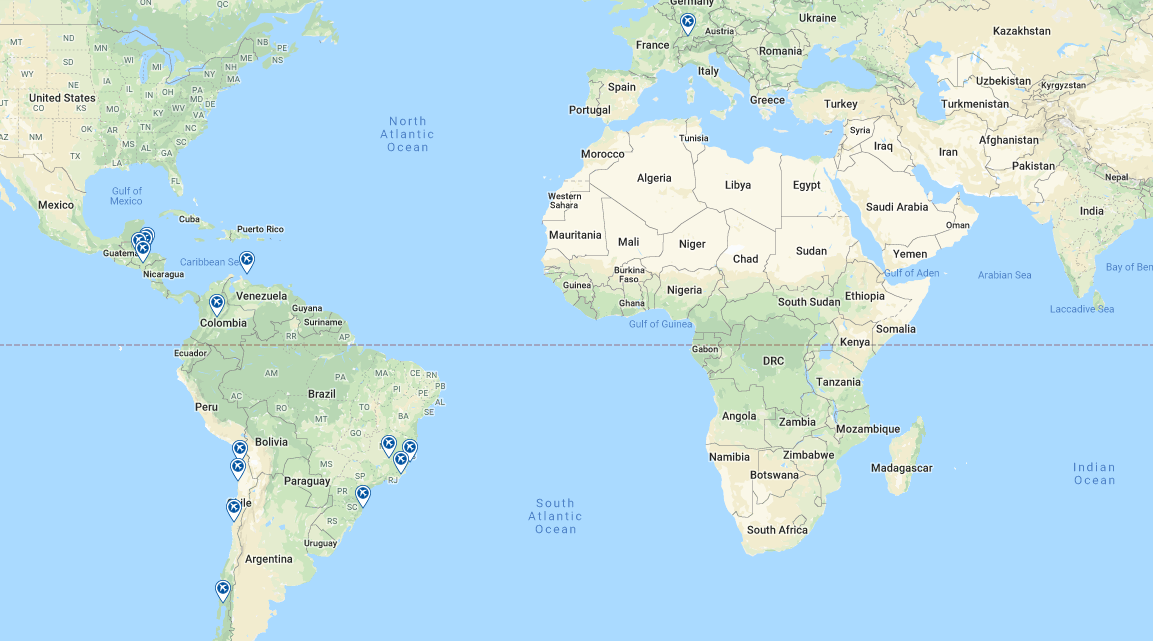 Source: CAPA - Centre for Aviation
By comparison, the Indian Adani Group, a multi-national conglomerate, is a newcomer to the airport development scene. It engaged in a process for the concession of six Indian airports earlier this year, and this month (Jul-2019) the Cabinet approved the award for the operation of Ahmedabad airport, Lucknow Amausi airport and Mangalore Bajpe airport. The contracts cover a 50-year term and will be implemented under a public-private partnership model.
The Cabinet is also expected to approve a proposal to award contracts for the operation of Jaipur Sanganeer airport, Guwahati Lokpriya Gopinath Bordoloi airport and Thiruvananthapuram Trivandrum International airport to Adani Group by the end of Jul-2019.
Taking on the Jewar Noida project as well might be a bridge too far for Adani Group, which has no operational experience at present. On paper Flughafen Zurich (which since its Bangalore adventure has contracted to develop an airport in Brazil [Florianópolis] on its own), should be in with a good shout given its earlier exposure to the Indian market and its idiosyncrasies.
These collective privatisations and the Delhi greenfield airport are the first for 13 years and they come at a time when the Airports Authority of India reports India's Government is exploring plans to privatise partially a further 20 to 25 AAI airports. AAI stated the airports will be "major airports" handling between one million and 1.5 million passengers per annum and added that AAI plans to utilise the funds generated through the privatisation of major airports to develop and support "smaller airports", including Pakyong Sikkim Airport and Kushinagar International airport.