---
Argentina's government continues to generate uncertainty for LCCs
Argentina's government appears to be casting doubt over a reopening of its commercial air services in Sep-2020 as other countries in Latin America begin to open up. The country shut down commercial fights in Apr-2020, which has resulted in the country's airlines being grounded for a number of months.
The country's low cost operators have been navigating the restrictions imposed by the government, and also some hostility from regulators before the COVID-19 pandemic.
That alienation of low cost operators is continuing, and once commercial aviation is reactivated in Argentina, LCCs could face further hurdles imposed by the government.
TO READ ON, VISIT: Argentina's government continues to generate uncertainty for LCCs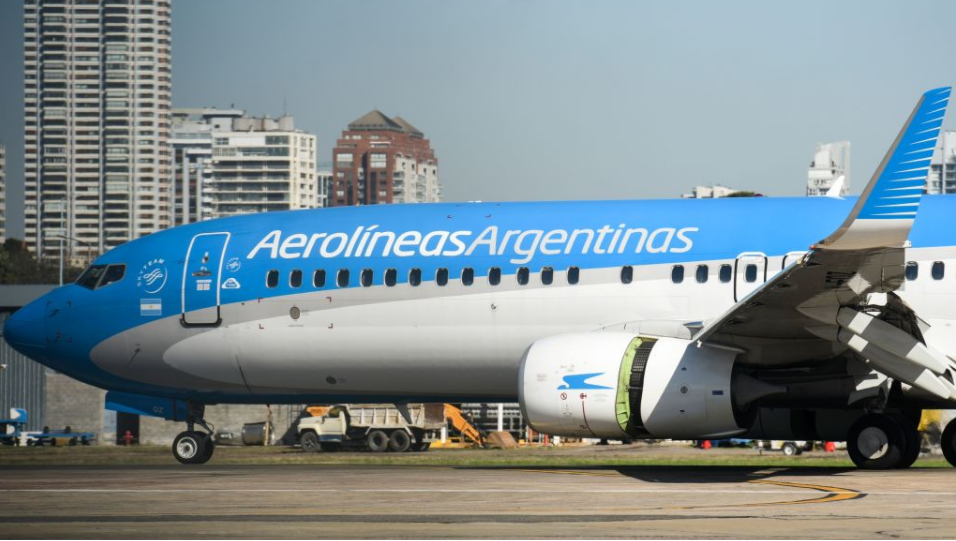 ---
Turkish Airlines & Pegasus: 2Q losses, but positioned for survival
As with other European airline groups, Turkey's two leading operators suffered a massive drop in capacity in 2Q2020. Turkish Airlines' (THY) ASKs plummeted by 95.6%, and Pegasus' by 95.3% (both slightly deeper than the 94.5% collective fall of the first eight European airline groups to report 2Q2020 results).
Pegasus' revenue fell by 94.6% – almost in line with the ASK cut. By contrast, THY's revenue fell by 'only' 71.7%, mainly due to a 90% increase in cargo revenue (on a 7% decline in cargo/mail tonnes carried).
Neither airline was able to cut operating costs at the same rate as revenue fell. Pegasus' costs were down by 70.3%, and THY's fell by 63.6%. This meant a collapse in operating result: Pegasus from an operating profit of EUR72 million in 2Q2019 to an operating loss of EUR78 million in 2Q2020; THY from a profit of USD10 million to a loss of USD232 million.
Nevertheless, liquidity increased for Pegasus and remained flat for Turkish across 2Q2020. Moreover, Turkey's relatively large domestic market has helped the airline's recovery versus the rest of Europe. The outlook remains uncertain, but both airlines are positioned for survival.
TO READ ON, VISIT: Turkish Airlines & Pegasus: 2Q losses, but positioned for survival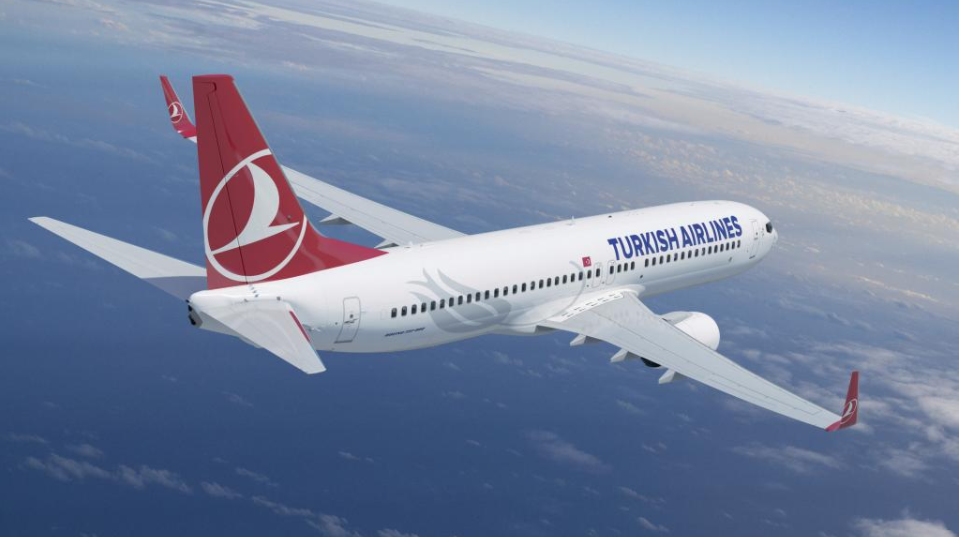 ---
Angra dos Reis airport expansion: developing 'the Brazilian Cancun'
There are resort areas around the world which would like make the leap to being international standard ones but they lack the airport facilities to do that.
One of them is Angra dos Reis in Brazil, with its beaches, islands and historical monuments, and a state park. It lies between Brazil's two largest cities but accessibility is not easy; it is not even on a passenger rail line, and road travel is difficult.
Now the government has thrown its weight behind a scheme to extend the small general aviation airport there with the ambitious hope that it can one day attract sufficient commercial traffic to allow Angra dos Reis to compete with Mexico's Cancún in the tourism stakes.
However, there are many impediments along the way to attaining that goal.
TO READ ON, VISIT: Angra dos Reis airport expansion: developing 'the Brazilian Cancun'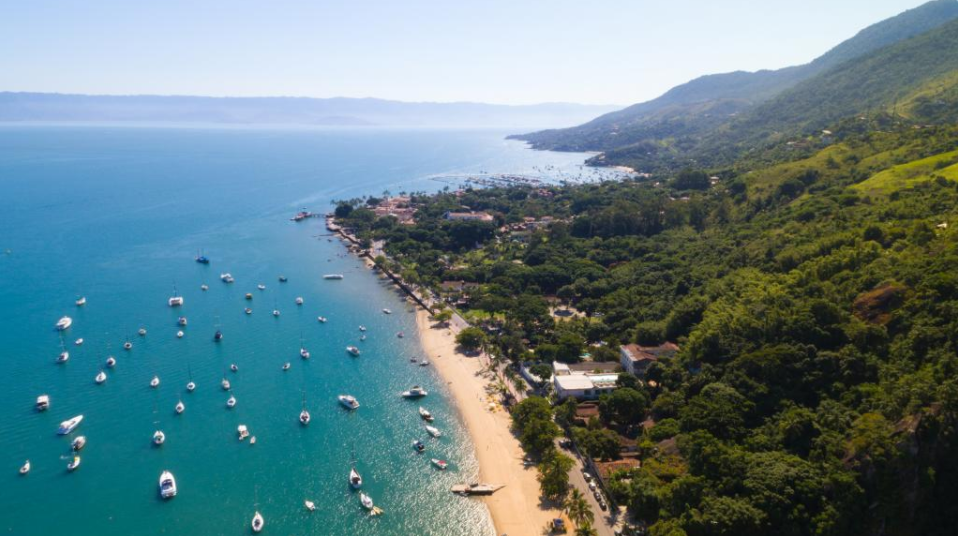 ---
European airlines' summer gloom. More equity needed
The first three months of the summer season is usually the second best quarter for European airline revenue and profit.
Not so in 2020. The coronavirus pandemic has given European airlines their worst quarter in living memory.
Eight groups have reported 2Q2020 results so far: the top five of Lufthansa, IAG, Air France-KLM, Ryanair and easyJet; plus Wizz Air, Finnair and Icelandair.
Aggregate ASKs of the eight groups plummeted by 94.5% year-on-year, and revenue dropped by 85.9%. However, combined operating costs fell by only 64.2%. Their operating result plunged from a profit of EUR2.6 billion in 2Q2019 to a loss of EUR5.4 billion in 2Q2020 (1.6 times revenue).
The most important financial metric in a crisis is cash. Operating free cash flow (cash from operations less capex) generated by the eight was minus EUR6.9 billion. They have remained liquid thanks to state aid (particularly Lufthansa and Air France-KLM), strong opening cash balances (Wizz Air, Ryanair, easyJet), lines of credit and asset sales.
TO READ ON, VISIT: European airlines' summer gloom. More equity needed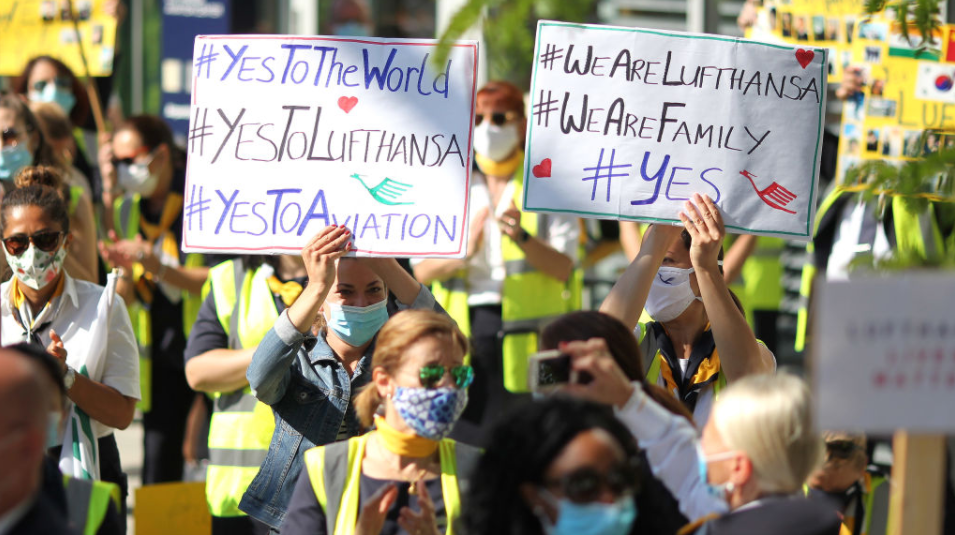 ---
Frontier Airlines adjusts to uncertain realities spurred by COVID-19
The COVID-19 pandemic has created numerous twists, turns and overall uncertainty for the global airline industry, and it seems that operators worldwide are being forced to update their schedules in real time as travel restrictions wax and wane, and some quarantines remain stubbornly in place.
At one point, the US ULCC Frontier Airlines aimed to have much of its operating fleet back into service in Jul-2020, but a dangerous spike in US COVID-19 cases beginning in Jun-2020 resulted in the airline tempering its expectations and pulling some capacity from the marketplace.
As the weaker shoulder season in the US approaches, Frontier's senior management is pushing for the US government to allay the public's anxiety about flying, arguing that air travel remains a low risk activity.
TO READ ON, VISIT: Frontier Airlines adjusts to uncertain realities spurred by COVID-19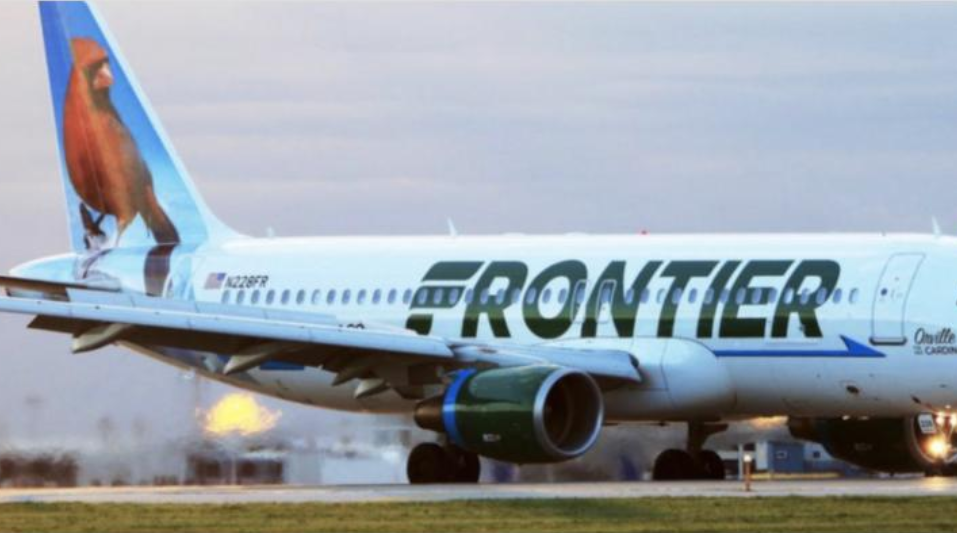 ---
European air traffic forecast cut. Capacity recovery loses momentum
IATA's Aug-2020 update of the impact of COVID-19 on European aviation forecasts a reduction of 705 million passengers, or 60%, in 2020 (the third downgrade since the forecast of -46% in Mar-2020). That was before the UK reimposed quarantine requirements on arrivals from France, the Netherlands, Monaco, Malta, Turks and Caicos and Aruba.
Fluctuations in travel restrictions to/from European countries continue to weigh on consumer confidence in, and demand for, air travel.
This is becoming evident in capacity data derived from airline schedules. In the week commencing 17-Aug-2020 seat numbers are up by only 0.4% from the previous week. Moreover, European seat numbers have been hovering around 45% of their 2019 levels for three weeks. Ryanair, Europe's biggest airline by seats, is lowering its planned Sep/Oct-2020 capacity by 20%.
Europe's year-on-year reduction of -54.9% is barely changed from last week's -55.0%, still just below North America's -53.2%. Asia Pacific remains in the lead, with capacity down by 42.3%. Latin America still has the deepest cut, -72.8%, followed by Africa's -69.5% and the Middle East's -67.8%.
European capacity has extended its run of week-on-week increases into its 11th week, but the upward trend is losing momentum.
TO READ ON, VISIT: European air traffic forecast cut. Capacity recovery loses momentum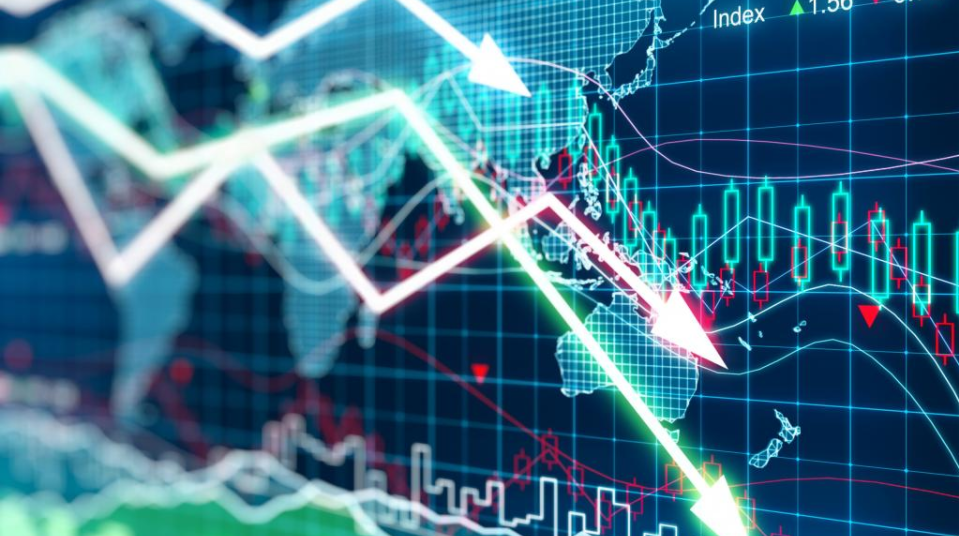 ---
Azul Airlines: positivity backed by practical fleet management
The Brazilian airline Azul has maintained a more positive view than most since demand in the country moved off the bottom in Apr-2020. By Dec-2020 the airline expects to operate approximately 60% of the capacity it deployed in Dec-2019 and is experiencing some green shoots, both in pricing and corporate demand.
But the airline is also taking steps to ensure that it has financial wherewithal, since COVID-19 has ushered in a new reality for the airline industry that shows no signs of changing anytime soon. Azul has renegotiated lease deals and has now reached an agreement with Airbus for the deferral of aircraft deliveries, after working with Embraer to defer jets originally scheduled to join its fleet during the next three years.
The airline appears to be balancing optimism and pragmatism as it continues to navigate the COVID-19 crisis. It is a strategy mix that is likely to remain in place for the foreseeable future.
TO READ ON, VISIT: Azul Airlines: positivity backed by practical fleet management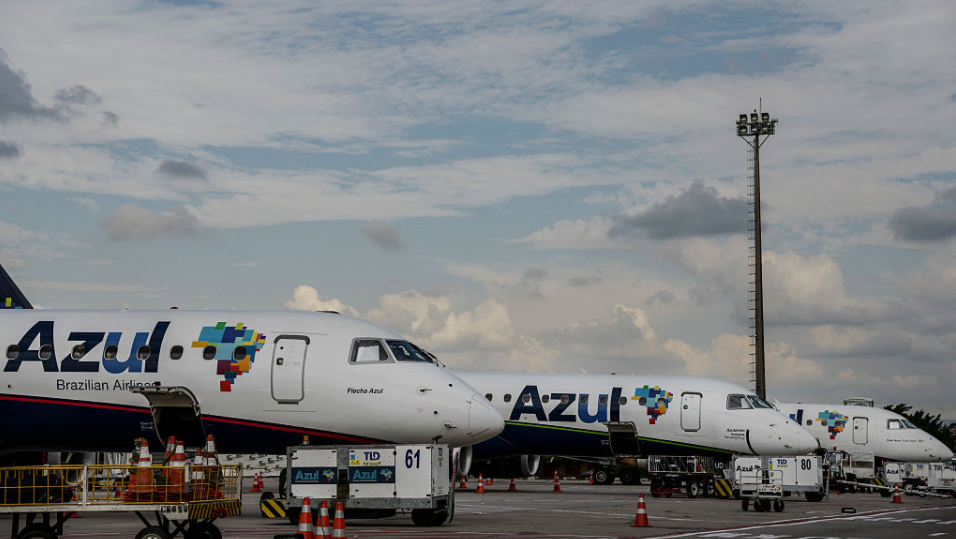 ---
Copenhagen Airports: 1H2020 report; could lose up to EUR134 million
Fundamentally, there is little difference between Copenhagen Airports A/S' 1H2020 financial report and those of other similarly sized organisations who have recently reported, such as Fraport and Groupe ADP. All of them report heavy financial losses that are set to continue, cut-backs in expenditure, and job losses.
One way in which it does differ is that CPH intends to honour commitments it has made to environmental sustainability, ensuring that Kastrup Airport remains the 'hub of choice' in the region.
Coming on top of the continuing response to demands due to the virus epidemic, the company has quite a challenge on its hands.
TO READ ON, VISIT: Copenhagen Airports: 1H2020 report; could lose up to EUR134 million
---
Argentina's complicated USD1.4 billion airport development plan
In many countries airport investment schemes, whether by governments or the private sector (or both), have gone on hold.
The Argentinean government has made a surprise announcement that it will invest USD1.4 billion over four years to improve airports. There are numerous such schemes in place now, all of which should be completed in the next two years, and at half the envisaged cost of the new set.
The complications in Argentina are many. Although international tourism was growing prior to the pandemic, air passenger numbers were not. The economy, as is often the case, is in a dreadful mess. The pandemic has stopped the country in its tracks and the government is accused of having no lockdown exit strategy. The government appears set on a protective aviation strategy that will unwind most of the progress that has been achieved over the past five years.
On top of all that, most of the airports are run by a private sector company under concession, and that firm has also taken a beating.
How deep will it have to go into its own pockets? And at the same time, the government believes that there are too many airports in Buenos Aires and that one of them may have to go.
TO READ ON, VISIT: Argentina's complicated USD1.4 billion airport development plan