---
It is time the industry and governments faced up to the fact that restoring the status quo ante is no longer an option.
This was the key takeaway from the introductory presentation at CAPA Live on 11-Nov-2020.
As we look ahead through the next decade, it is time for a reality check - a reality check nine months on from when the horrible COVID-19 disaster beset the world, in turn looking at a new platform for building for the next decade.
That is to say, the new starting point as 2021 beckons.
What will be the platform for the future growth? And what will shape that growth as industry revenues slump by more than half 2019 levels in 2021?
TO READ ON, VISIT: Aviation 2020 to 2030. A COVID reality check for airlines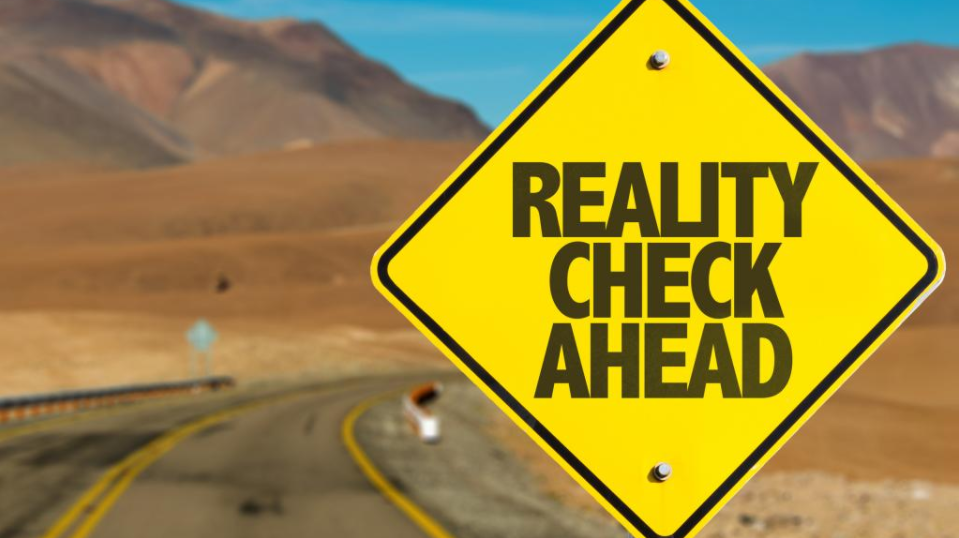 ---
Korean Air's plan to take over rival Asiana Airlines will cause one of the biggest-ever shakeups in the South Korean airline industry, and the competitive implications will also be felt elsewhere in the Asia-Pacific region and globally.
The purchase is seen by the government and Asiana's creditors as the best way to ensure the continuation of Asiana's operations, albeit under another airline's identity. Asiana was struggling even before COVID-19 emerged, and the onset of the pandemic torpedoed an earlier buyout attempt by another corporation.
Merging the two airlines will reduce competition, but there are very few alternative paths available that would retain Asiana as a strong competitor. There is limited appetite for outside investment into airlines thanks to COVID-19, particularly for carriers that were financially shaky before the pandemic.
Absent this deal the most likely outcome for Asiana was dramatic downsizing or perhaps eventual collapse. The government has obviously decided that reducing competition was preferable to mass job losses.
The government's support for a merger of this magnitude would have been difficult to imagine before COVID-19. But this is yet more evidence that the pandemic has shaken up industry norms.
TO READ ON, VISIT: Korean Air to become a top 10 world airline - but challenges abound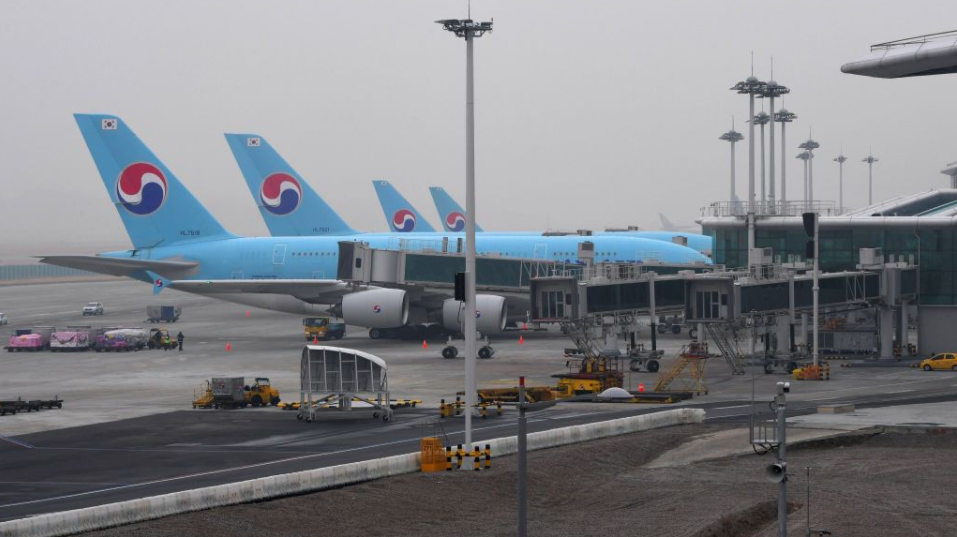 ---
Talking at the CAPA Live event on 11-Nov-2020, KLM's CEO Pieter Elbers spoke with CAPA's chairman emeritus Peter Harbison. This report contains key highlights.
KLM is currently operating to 90% of European destinations, although with 50% capacity, flying wherever they can fly.
Funding received from government has conditions attached, including a requirement to reduce CO2 emissions and increase the use of sustainable aviation fuel.
KLM has small business class on the North Atlantic, which, with its modern fleet, puts it in a strong position to move forward. Cargo is a silver lining in a very large dark cloud.
KLM expects to have much closer partnerships with technology companies in the future.
TO READ ON, VISIT: CAPA Live: KLM flying 90% of Europe routes, with 50% capacity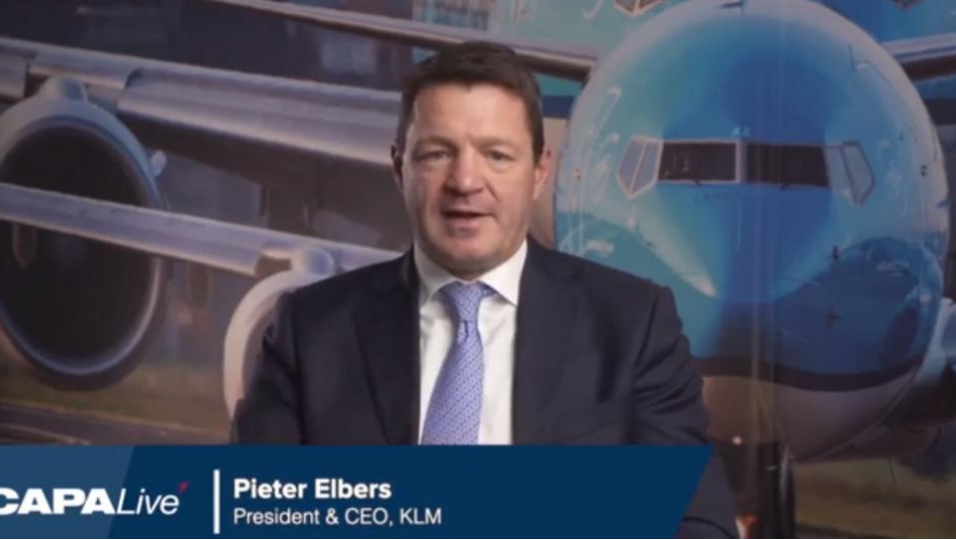 ---
Air Arabia CEO Adel Ali is optimistic about travel in the Middle East region, with the coronavirus largely under control. Travel may be down on 2019, but compared to earlier in the summer the LCC is experiencing strong demand.
Testing within the UAE is widespread and compulsory before travelling on Air Arabia. With protocols in place the number of flights the airline can operate is reduced, but that means load factors are high. There is plenty of pent-up demand, and as more flights are able to get online, the capacity is absorbed quickly.
The joint venture with Etihad is working well, as Air Arabia provides a service to those customers who want to pay less but still fly on short and medium haul routes. The LCC currently sees no need to delay long haul narrowbody aircraft orders which are due in 2024, as by then the LCC expects that demand will have recovered, and they will need those aircraft for their expansion.
TO READ ON, VISIT: CAPA Live: Air Arabia CEO: JV with Etihad working well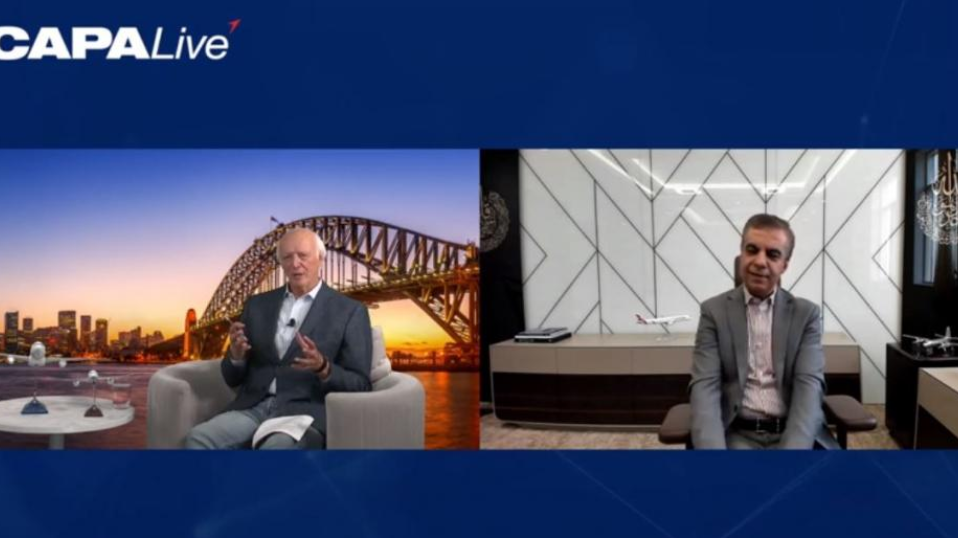 ---
Ryanair DAC CEO Eddie Wilson believes that some of European government state aid is blatant discrimination and could cause problems for those airlines that are well managed and well capitalised, but in the longer term it will play out.
Mr Wilson said he believes the 737 MAX aircraft is a game changer that will provide a lot of options and flexibility and will play a key part of its strategy going forward.
Falling over the precipice of a hard Brexit isn't in anyone's interest. Common sense will probably prevail, but Ryanair is well prepared.
TO READ ON, VISIT: CAPA Live: Ryanair - some state aid is "blatant discrimination"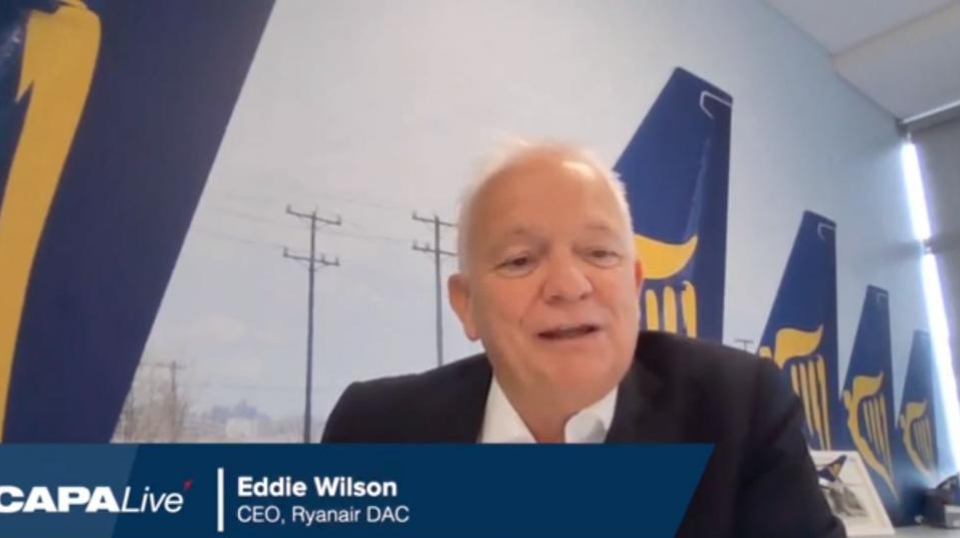 ---
Australia's aviation market has been deeply affected by the coronavirus pandemic, but there is some strong hope that there will be a resumption of air movements around the Australian domestic market before Christmas.
As CAPA – Centre for Aviation managing director Derek Sadubin highlighted during the 11-Nov-2020 edition of CAPA Live, a second wave In Melbourne has been brought under control after a 15-week lockdown and has "paved the way for a resumption of aviation activity, at least domestically".
The Nov-2020 edition of CAPA Live – a new monthly virtual summit, offering insights, information, data and live interviews with airline CEOs and industry executives across a next-gen virtual event platform – provided some optimism on the local market as selected interstate services have resumed.
Aviation Week senior air transport editor Adrian Schofield highlighted "another big development" will occur when New South Wales opens its border to Victoria today, 23-Nov-2020.
This, Mr Schofield stated, "will spur the recovery of the Sydney-Melbourne route, which is one of the top domestic flows in the world".
The opening "is a particularly major step for Qantas" said the analyst, as it "plans to operate more than a hundred weekly return flights between these states from 23-Nov-2020, versus just 10 at the moment".
TO READ ON, VISIT: CAPA Live – Rex Airlines spots opportunity in Australia's air market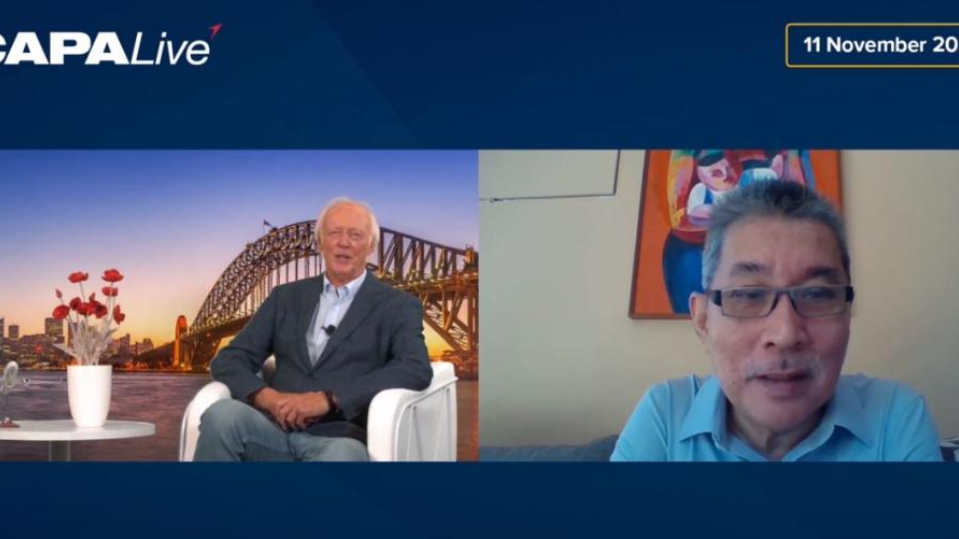 ---
Virgin Atlantic is maintaining a focus on cash positive flying and finding new routes where the service is important. The airline has reduced its cost base so that destinations that in the past were out of reach – just because of the equation between the revenues and the costs – are now within reach.
The airline was 70/30 focused on the North Atlantic but it is more 60/40 now, with new routes added to India, and Pakistan.
The airline urges the UK government to view aviation as a national infrastructure and agree to testing as it is clear that a testing regime ensures that the infection does not travel.
Virgin Atlantic's commitment to net zero by 2050 and having the youngest fleet in the sky is unwavering.
TO READ ON, VISIT: CAPA Live: Virgin Atlantic laser focused on being cash positive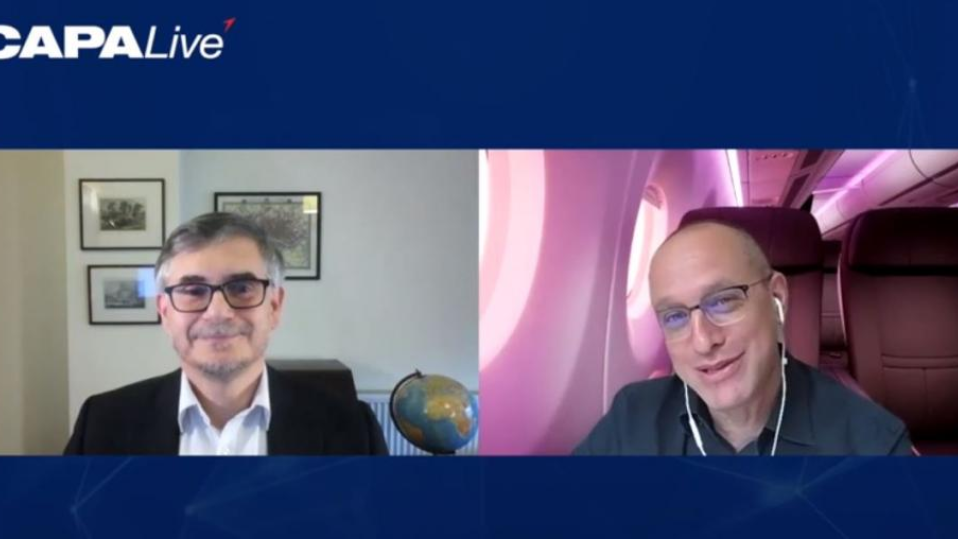 ---
This regular weekly CAPA report features a summary of recent aviation sustainability and environment news, selected from the 300+ news alerts published daily by CAPA. This week's issue includes: Lufthansa Cargo operates first CO2 neutral freight service; All Nippon Airways and five other companies start studying carbon recycling business models; Amazon: Uber, JetBlue and Boom Supersonic among new signatories to The Climate Pledge; Wizz Air CO2 emissions up 21% in Nov-2020 on a unit basis and down 82% in total; London Stansted Airport and Manchester Airport seek zero emission aircraft.
TO READ ON, VISIT:SPECIAL REPORTS: Aviation Sustainability and the Environment