---
Just as US airlines thought they saw the light at the end of the tunnel, the Delta train is staring down a recovery.
The fairly successful return of summer leisure traffic – although at low yields – peaked in Jul-2021, and the nation's full service carriers had been optimistic about a post-Labor Day return of business flying. This is the time when yields are supposed to rise, as companies get back to work in what is usually a busy four months leading up to year end.
But this year it's not going to happen. As the Delta variant wreaks havoc among the unvaccinated, many major US companies are delaying any return to office working until 2022, and signs are clearly showing that travel plans are following suit. While international markets still remain either closed or at best difficult, that means domestic business traffic too is going to be heavily diluted at least until the new year.
Previously optimistic noises from the airlines are now becoming more muted. The obvious correlation between infections and business hesitancy means any recovery will be delayed until there is greater certainty about the safety of travelling.
With the Delta variant rampant, and now the Mu variant, uncertainty is the order of the day. This has significant implications in the short term for airline revenues and jobs; it also raises the question of whether government will still be prepared to step in with a further round of support, if business doesn't improve.
TO READ ON, VISIT: US full service airlines on the brink as business demand drops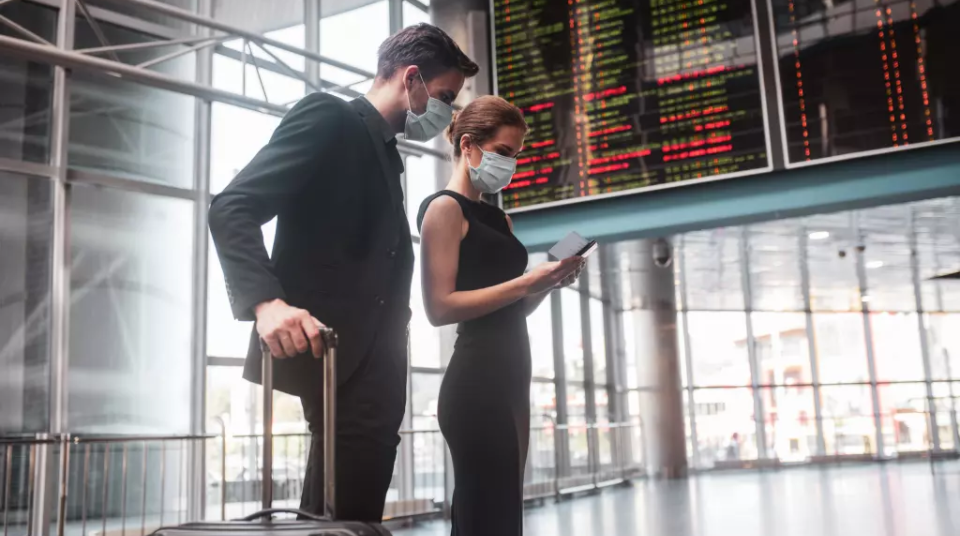 ---
A growing number of Asia-Pacific airlines are introducing requirements and deadlines for their workers to be vaccinated against COVID-19. However, such moves can obviously cause contractual and legal headaches, prompting some carriers to proceed more cautiously, or in other cases to avoid pursuing vaccination mandates.
From an airline perspective, there are multiple reasons why a vaccinated workforce is desirable. Carriers often have no choice due to government requirements for certain employee groups. It also gives them more operational flexibility and helps protect their staff and customers. Few other industries have the same proportion of employees that need to move across borders and within countries, even when other businesses are locked down.
One of the key questions that airlines must confront is what happens to workers that do not want to be vaccinated, or are medically unable to do so. Many airlines are grappling with this issue as they formulate their vaccination policies.
TO READ ON, VISIT: Asia-Pacific Airlines Look to Enforce Staff Vaccination Mandates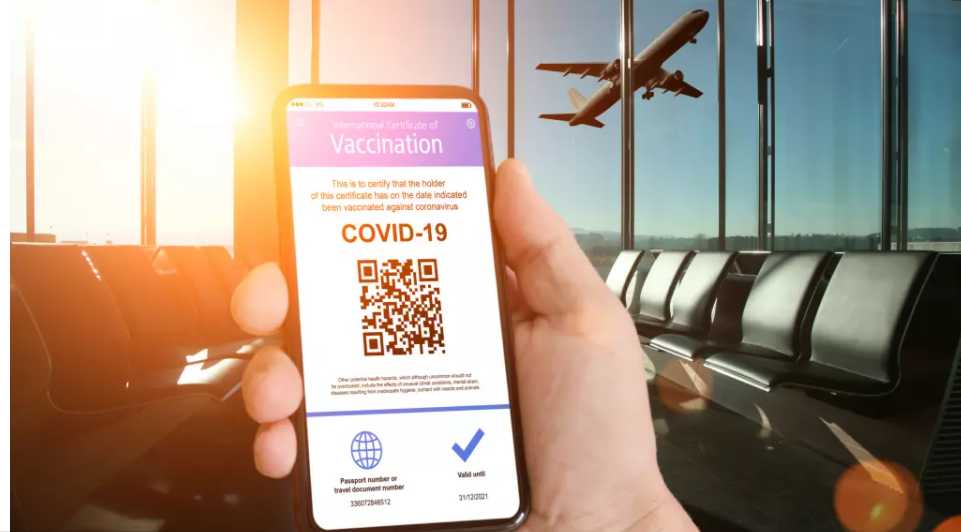 ---
Avianca's post-bankruptcy business plan rests on a leaner cost structure and fewer aircraft overall. But the airline is also densifying a portion of that fleet in order to compete better with growing low cost and ultra-low cost operators in Latin America.
Yet at the same time, Avianca's low cost competitors have not rested on their laurels, and have taken the opportunity presented by the COVID-19 pandemic to lower their cost structures further, and some of those low cost operators believe the revenue gap between Latin FSCs and low cost rivals will narrow in the future.
The result is that Latin airlines restructuring under Chapter 11 could face even more intense low cost competition upon their emergence from bankruptcy.
TO READ ON, VISIT: Avianca faces stiff competitors once it exits bankruptcy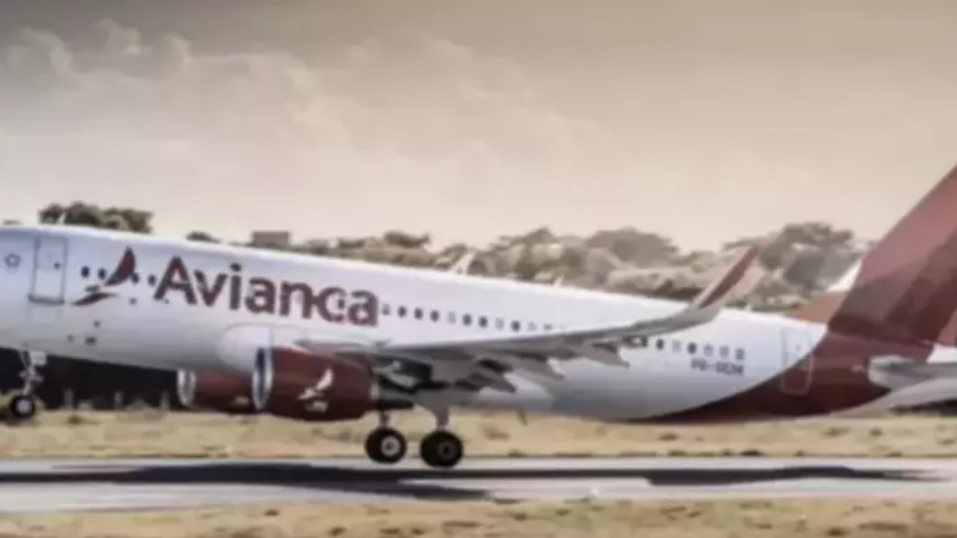 ---
Since the last report on airport financial statements published by CAPA more airports are notifying positive results in the way of net profit and EBITDA than was the case previously, although in some cases revenues continue to fall when compared to the previous period in 2020, which reflects how the air transport response to the pandemic varied from region to region.
There are still some surprises, such as Beijing Capital Airport's declining revenues and worsening losses, while in New Zealand, where lockdowns are de rigueur, airports are still keeping their heads well above water.
This is only a small sample of airports and groups whose results for the first half of the year (or full year to end Jun-2021, or for 1Q2021 in some cases) are known, but they point to at least 'the end of the beginning', if not 'the beginning of the end', of the impact of the coronavirus pandemic for most of them, to quote Winston Churchill.
TO READ ON, VISIT: Airport financials mid-year 2021 – positive results recorded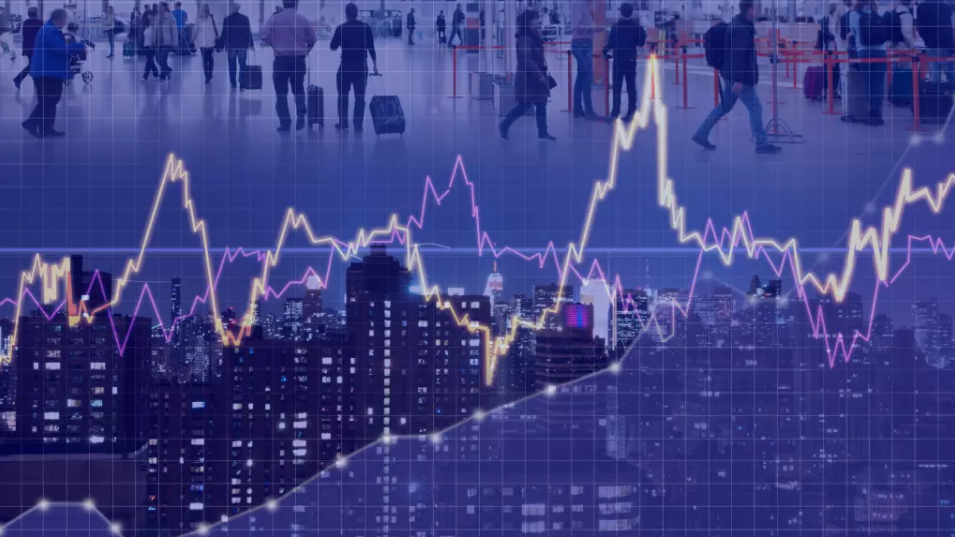 ---
After more than a year of enduring the government's stringent travel policies, Canada's airlines are reawakening as the country begins to open back up.
Those airline operators are restoring their schedules to capture pent-up demand; but at the same time, they also realise that even as a recovery has started, it will still take some time for a full rebound in demand to materialise.
Over the longer term, the competitive landscape in Canada could change as the ultra-low cost carrier Flair plans for a rapid expansion, and Porter Airlines adds Embraer E-Jets to expand its network footprint significantly.
There is little doubt that Canada's aviation industry will be interesting to watch during the next couple of years as the country's smaller airlines work to make their ambitions a reality.
TO READ ON, VISIT: As Canada reopens, smaller airlines declare bold ambitions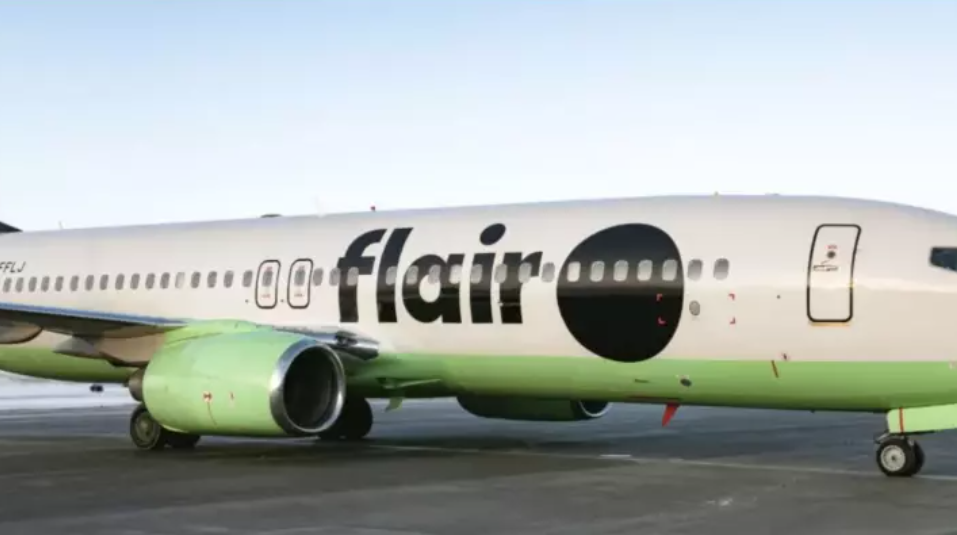 ---
New Zealand, a country of less than five million people, is far away from most people, even those in Australia, and the most distant outpost of 'western civilisation'. Consequently, what goes on there is often overlooked internationally.
But 'what goes on' is worth studying.
New Zealand has been one of the most 'locked down' countries on earth during the past 18 months as the authorities set out to eradicate the COVID virus altogether; a lost cause.
That should have had a major impact on the fortunes of airports but the financial report for 1H2021 emanating from Christchurch Airport suggests that it is getting back on track rapidly, if only in the domestic air sector, and that is one being led by the full service segment.
What's more, that report shows a positive result in the case of revenues and profits, which must be the envy of most of its peers around the world.
Christchurch and its airport have had a hard time of things over the last decade, with several earthquakes severely disrupting operations. Accordingly, the level of preparedness for any eventuality is probably higher than it is at most airports.
TO READ ON, VISIT: Profitable Christchurch Airport fights off earthquakes and pandemic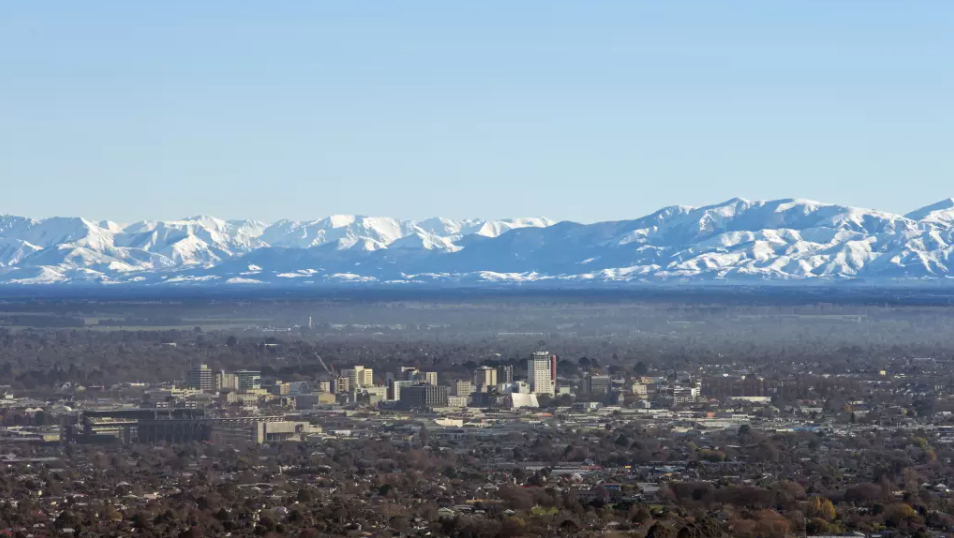 ---
The shock decision three years ago by the incoming President of Mexico to cancel the contract for a new Mexico City airport, even while it was under way, still has reverberations.
The concession to complete a conversion of an alternative airport from military to civil (while the military remains) and to enhance it further by expanding it to handle up to 85 million passengers per annum has been handed to the Ministry of Defence, and the army is doing the construction.
But no decision yet appears to have been made as to how the three airports, which service one of the biggest cities in the world, will work with each other.
TO READ ON, VISIT: Mexico City's 'new' airport two thirds complete; government operators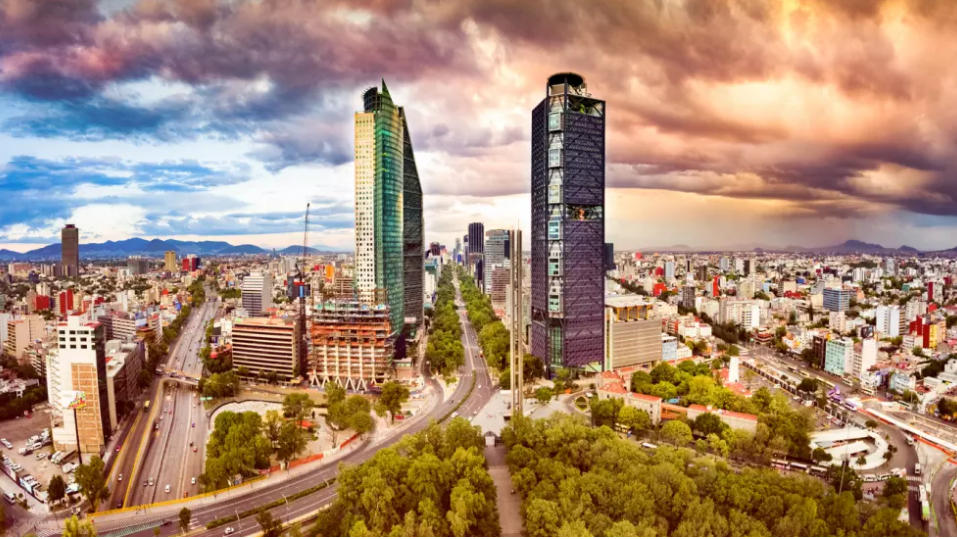 ---
Three years ago, surprisingly, the partially privatised Airports of Thailand (AoT) emerged as the most valuable airport group in the world as measured by market capitalisation, ahead of the also partially privatised, but much bigger, AENA (Spain).
Despite its recent travails, AoT still remains at the top of that particular tree with a capitalisation that is barely diminished.
That is also surprising because Thailand's exposure to the pandemic has recently been severe, with international travel falling to virtually zero over a long period of time. Only now is domestic air travel picking up again, and it will be a long time still until international tourism gets anywhere near back to normal.
Other data arising from a consultant's update reveal that the Auckland and Sydney airports have held firm (which may impact on a takeover bid at Sydney), that revenue growth is strongest in Mexico (within the peer group), and that both European and Chinese airports are clustered in a financial classification zone which they would not wish to inhabit for much longer.
TO READ ON, VISIT: Airports of Thailand a top performer against key financial measures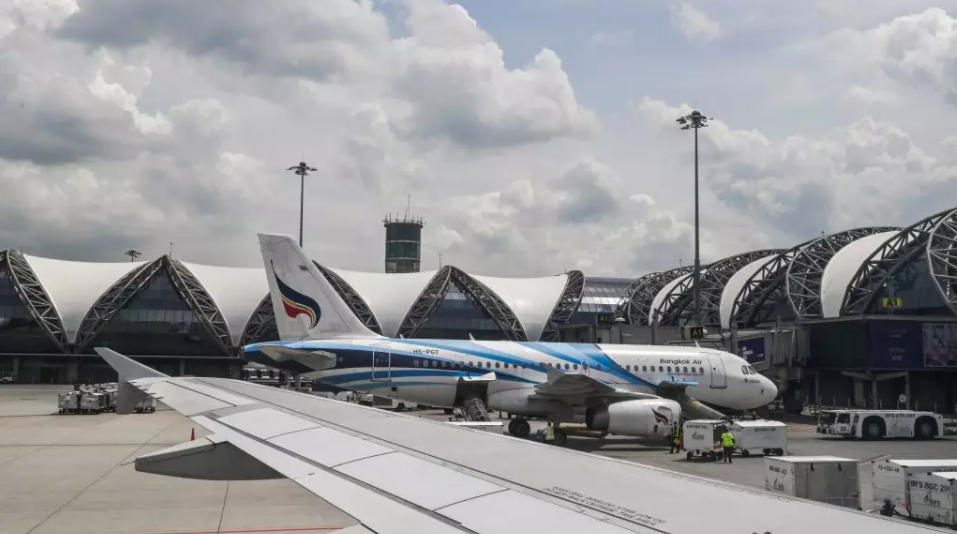 ---
This regular weekly CAPA report features a summary of recent aviation sustainability and environment news, selected from the 300+ news alerts published daily by CAPA. This week's issue includes: British Airways launches 'BA Better World' sustainability programme; CAPA chairman emeritus: 'there are no silver bullets' for sustainability; Envest Global executive director: 'Major customers are on an aggressive net zero trajectory'; IAG group head of sustainability: Offsetting is an interim mechanism until we have GHG removal; Airbus VP zero emission aircraft: Industry needs a combination of SAF and renewables to meet targets.
TO READ ON, VISIT: SPECIAL REPORTS: Aviation Sustainability and the Environment