The easing of many domestic border restrictions in Australia will give a shot in the arm – so to speak – to the airline industry as airlines ramp up their interstate networks again.
Domestic operations have been a lifeline for most airlines in the prolonged absence of international routes. However, the emergence of the delta strain of the virus also caused Australian domestic services to wither through much of the second half of 2021.
While some international routes were set to return from 01-Nov-2021, flights will still be fairly slow to rebuild, and it is still unknown how soft international demand will be.
In domestic networks, on the other hand, capacity is set to roar back fairly quickly, and domestic demand proved to be very resilient in 2020 after the first wave of COVID-19 cases subsided.
All of this means that the removal of some of the major interstate restrictions is a very big deal for Australian airlines. And nowhere is this more true than in the Sydney-Melbourne market, the busiest of the so-called triangle trunk routes between Sydney, Melbourne and Brisbane.
TO READ ON, VISIT: Return of Sydney-Melbourne flights reopens a key domestic battleground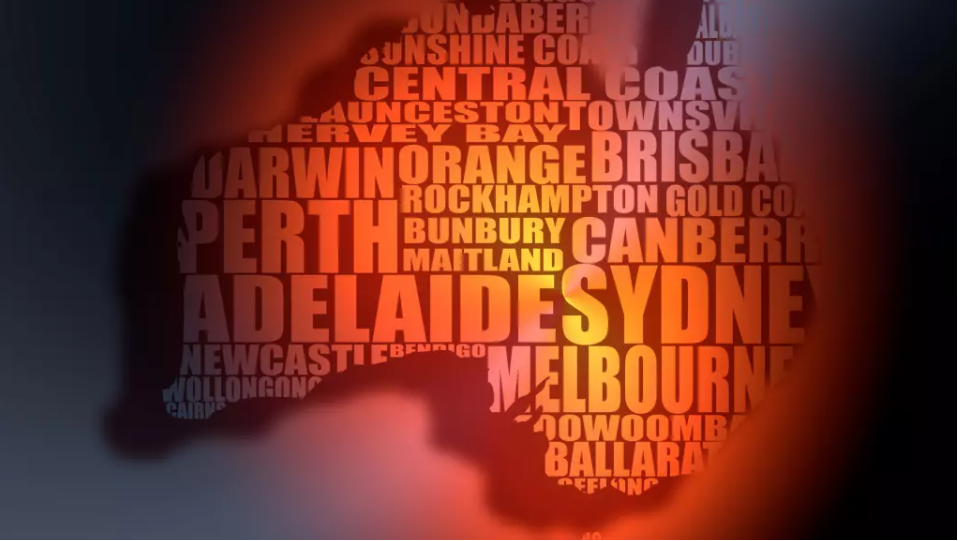 Average airline seat capacity in 4Q2021 is projected at 72% of 4Q2019 levels, versus 64% in 3Q2021, based on OAG schedules and seat configurations from the CAPA Fleet Database.
Total seat numbers for Europe in the week of 8-Nov-2021 are down by 27.2% versus 2019 levels (i.e. they are at 72.8% of the equivalent week of 2019). This has slipped from a post-crisis peak of -24.6% two weeks ago (week of 25-Oct-2021), but is materially better than the 12 weeks in the range of -33% to -35% before the start of the winter season.
Europe remains fourth in the regional capacity recovery ranking. Below Europe are Asia Pacific, where capacity is down by 43.7% and the Middle East, down by 33.6%. Ahead of Europe are Africa, down by 25.3%; Latin America, down by 16.9%; and North America, down by 16.1%.
The 72% average projection for Europe in 4Q2021 disguises a wide range among the continent's leading airline groups.
At the higher end are the two leading ultra-LCCs, whose schedules are almost touching pre-crisis capacity levels: Ryanair (99% projected) and Wizz Air (95%).
At the lower end are Lufthansa group (59%), easyJet and IAG (both 65%).
TO READ ON, VISIT: European airline capacity: Ryanair and Wizz Air to lead 4Q recovery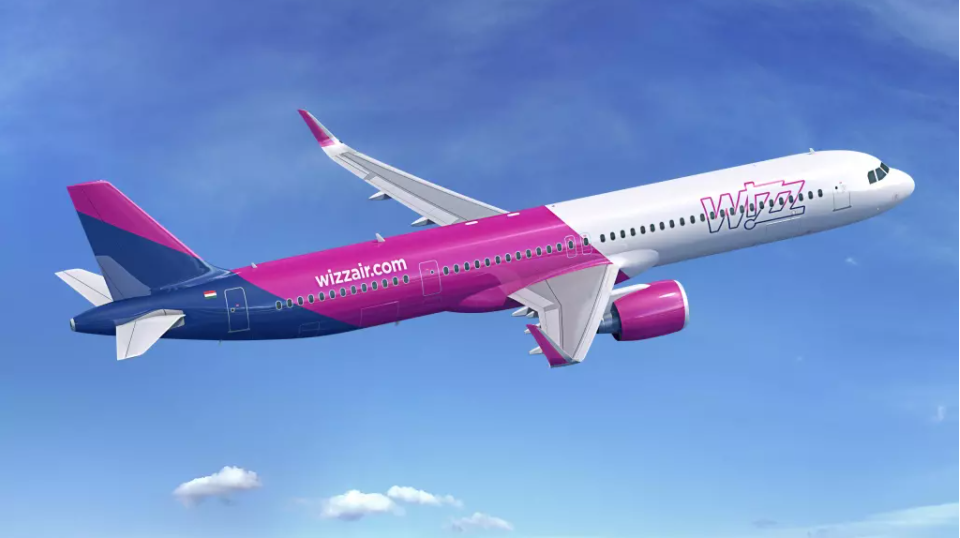 Despite some near term cost inflation that includes rising fuel expense, US major airlines are feeling confident about their recovery from the COVID-19 pandemic during the course of the next year.
But aside from those common themes, American, Delta and United have nuanced strategies going forward.
An important lever for American is its newly formed partnerships to create a stronger network, and ultimately, generate more revenue.
United is making an international push, after concluding that changing dynamics in long haul markets have created what it deems as profitable opportunities.
In some ways, Delta is staying the course, working to sustain its favourable operational and brand integrity. But the company faces some uncertainty in its international markets – particularly Latin America.
As the pandemic moves to an endemic status, and borders continue to reopen, those plans will be put to the test as those airline operators work to regain sustained profitability.
TO READ ON, VISIT: US big 3 airlines take varying approaches to recovery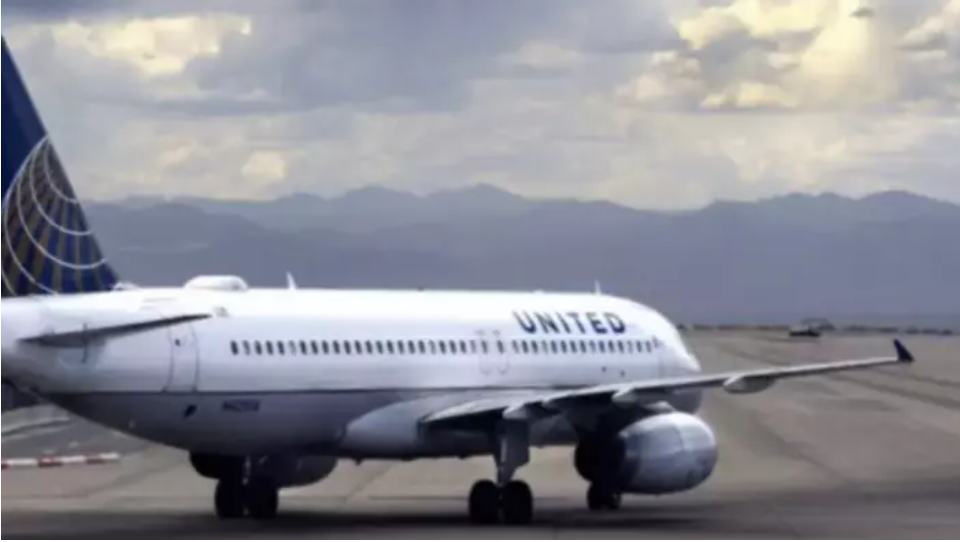 Japan's two major airlines are preparing for a rapid rebound in domestic travel following the easing of the country's COVID-19 restrictions. International operations continue to lag, however, putting pressure on the airlines' recovery prospects.
The arrival of the Delta variant of COVID-19 in mid-2021 hit Japan's domestic market hard. While this wave has now subsided, it has set back airline recovery timelines significantly. Short-term financial prospects have been downgraded, although the carriers still see hope for financial improvement on the horizon.
Both All Nippon Airways and Japan Airlines have revealed plans to reduce their workforces in coming years. This is the latest example of how the carriers have had to adjust their fleet and business strategies for the post-pandemic environment.
All airlines have had to do this, but the shift in long-term approach is particularly notable for ANA and JAL. Just before the pandemic they were preparing to ramp up growth plans to align with the government's ambitious targets for international tourism increases. Now it is evident that these goal will not be achievable for some time.
TO READ ON, VISIT: Japanese domestic recovery boosts outlook for JAL, ANA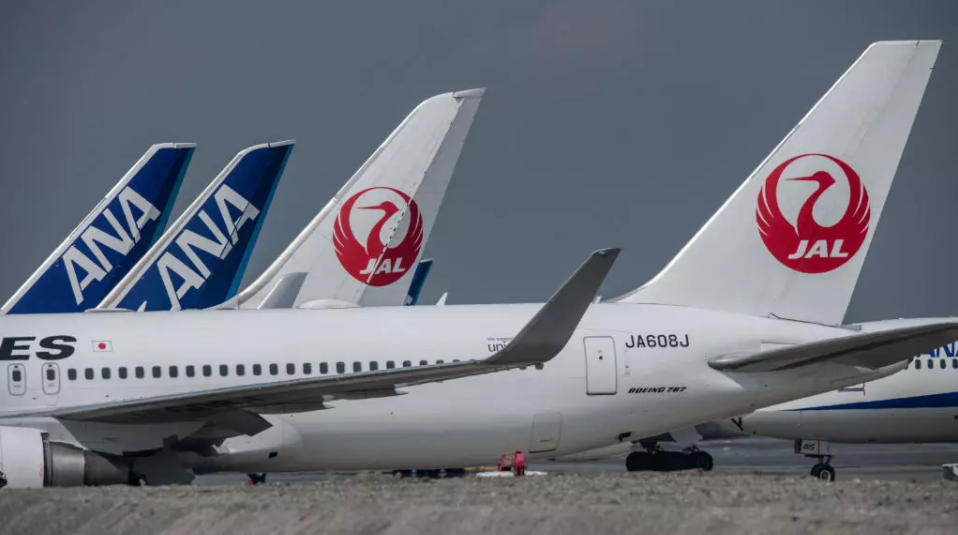 Total seat numbers for Europe in the week of 1-Nov-2021 are down by 26.2% versus 2019 levels. This is a little below last week's -24.6%, but only two weeks ago (week commencing 18-Oct-2021) capacity was in its 12th week of being down by 33% to 35%.
Europe has slipped back to fourth in the regional capacity recovery ranking.
Below Europe are Asia Pacific, where capacity is down by 39.9%, the Middle East, down by 34.6%. Ahead of Europe are Africa, down by 24.0%; Latin America, down by 18.0%; and North America, down by 15.3%.
Capacity projections for 4Q2021 in Europe derived from schedules filed with OAG point to 72% of 4Q2019 seat numbers. This has come down by only 1ppt over the past month, indicating growing confidence among Europe's airlines.
Early 3Q2021 results show LCCs are still leading the recovery. Air-France KLM's network airlines only broke even, whereas its LCC Transavia made a 20% operating margin. Ryanair's margin was 14%, as it achieved strong load factor at the expense of weak yields to stimulate demand and grow share. On intra-Europe routes LCC capacity is back to 87% of 2019 levels, versus 79% for all operators.
TO READ ON, VISIT: Europe's aviation recovery continues to be LCC-led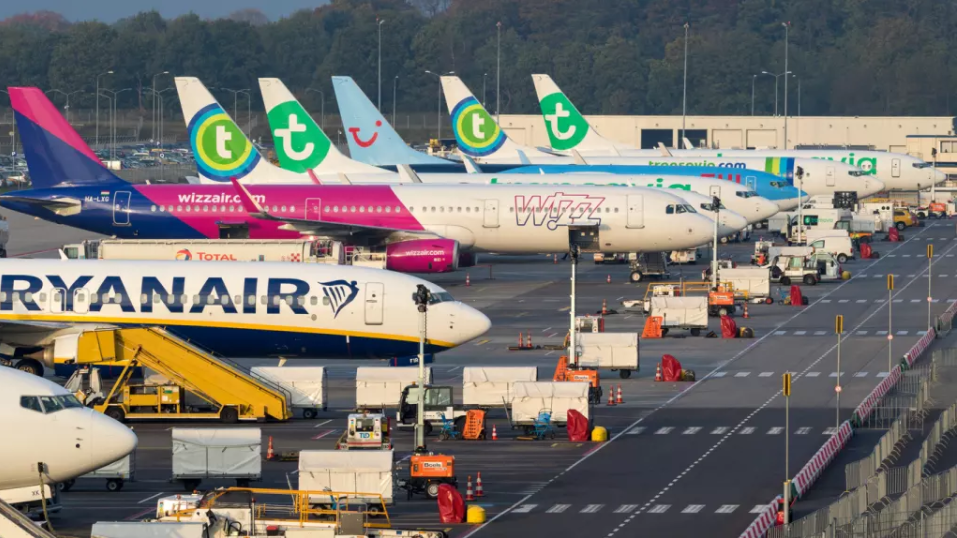 Japanese LCC Peach is playing a larger role in the domestic market than before the pandemic, as its capacity has climbed back to pre-COVD levels – and beyond – faster than the other Japanese LCCs or full-service carriers.
The dominant LCCs in Japan are both part of legacy airline groups – Peach is part of All Nippon Airways Group, and Jetstar Japan is in the Japan Airlines stable. So the quicker recovery for Peach partly reflects a strategic decision that the LCCs are better suited to the current environment than FSCs.
The ANA and JAL groups were already increasing their investment in LCCs before the pandemic. But the COVID-19 crisis is causing both to further boost their focus on the LCC subsidiaries, as the parent companies believe market dynamics could prove an advantage to this business model in the post-pandemic phase.
TO READ ON, VISIT: Peach leads the way in Japanese LCC rebound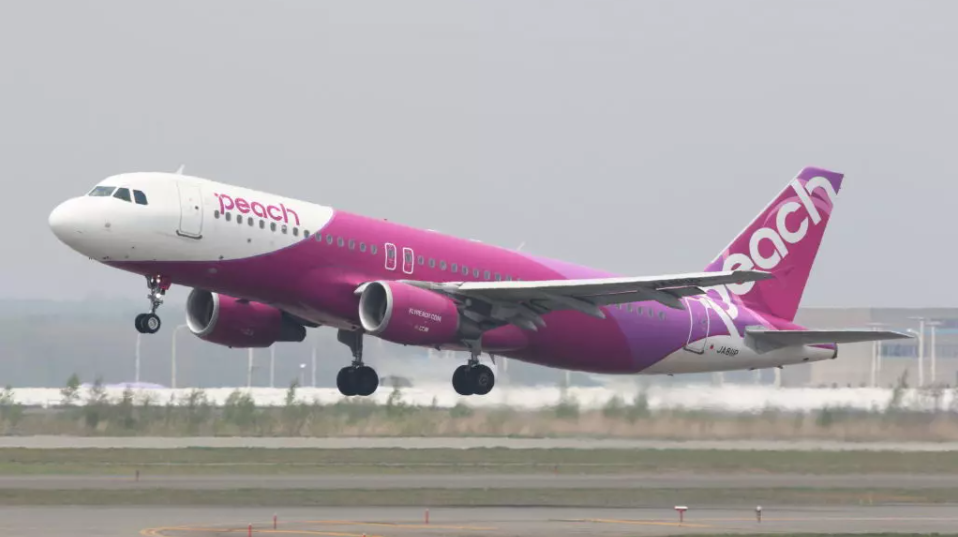 The COP26 Climate Change Conference has got under way in Glasgow, Scotland (minus Greta Thunberg, who has delivered one of her trademark speeches, criticising the COP event; and according to the local newspaper, the Daily Record, the private jets used by participants collectively will have pumped out more CO2 flying there than 1600 Scots burn in a year.)
Those delegates might have won more support had they turned up in environmentally friendly air taxis but the fact is that sector of the business is still at a 'nascent' stage, in terms both of the technology and the infrastructure.
However, Ferrovial, which jointly operates Glasgow International Airport, has announced it will build 25 'vertiports' around the UK, which will help kick-start the infrastructure side of the equation. It follows several other similar announcements during the past year in various parts of the world, most of which got lost in the COVID-19 mire.
This article looks at how far the VTOL business has come, and at what pitfalls still remain for it to overcome.
TO READ ON, VISIT: As COP26 opens Ferrovial pledges to create network of 'vertiports'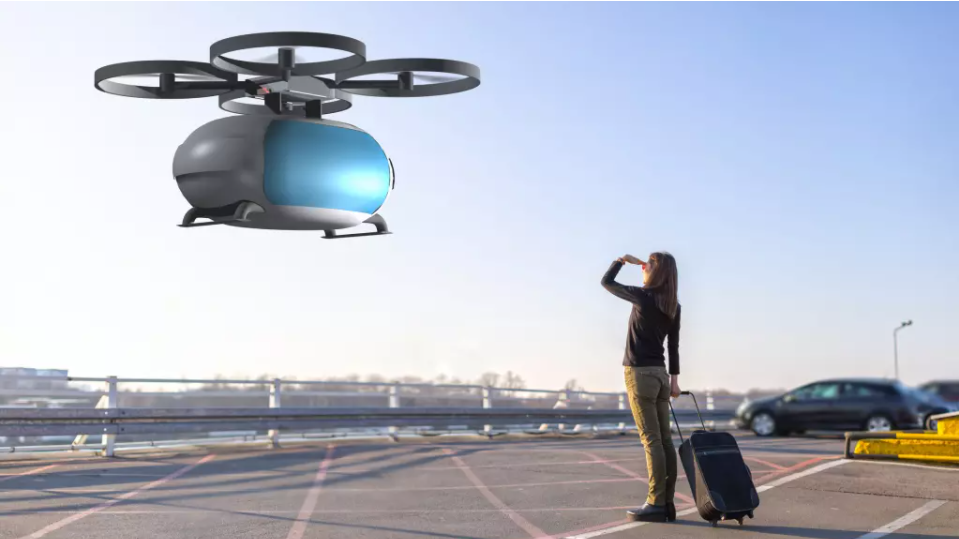 As the global aviation cycle slowly moves through its recovery phase, it is clear that airlines are returning their owned aircraft into service at a faster rate than leased aircraft, according to data from the CAPA Fleet Database.
The number of leased aircraft in service fell faster than owned aircraft in the early phase when the COVID-19 pandemic struck, and that proportion is still further below pre-crisis levels. At the end of Oct-2021, the active leased fleet was still 12% smaller than its Jan-2020 size, whereas the active owned fleet was only 5% smaller.
Although the active fleet is now considerably bigger than it was at the Apr-2020 nadir of the crisis, the pool of parked aircraft remains a source of growth in preference to new aircraft – particularly new leased aircraft. Total numbers of new aircraft deliveries have only partly recovered through 2021 and leased aircraft deliveries remain even more depressed.
As a result, aircraft values remain in a slump and lease rates, even more so. This situation is likely to persist until the market returns closer to a state of equilibrium between supply and demand.
TO READ ON, VISIT: Owned aircraft fleet recovers faster than leased fleet. Rates stay low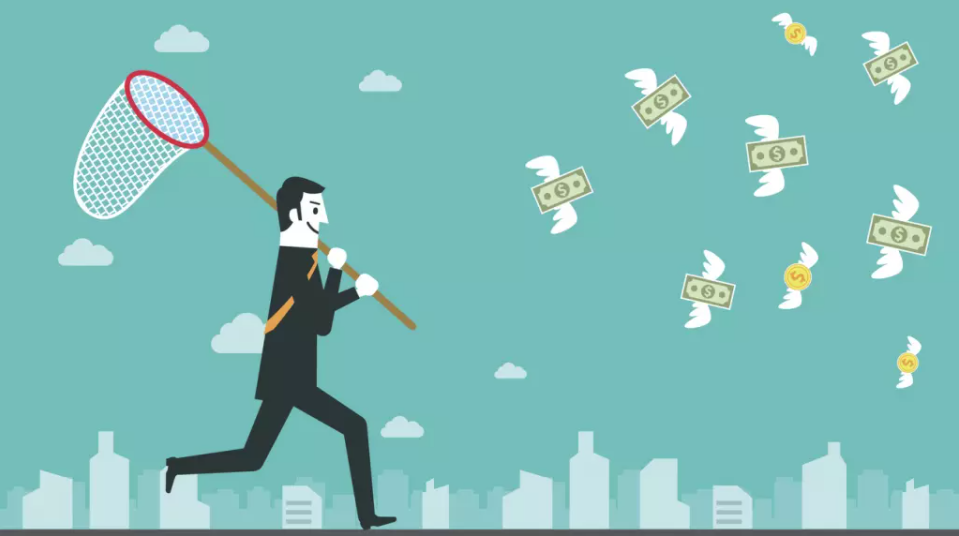 An unsolicited non-binding bid for Sydney's Kingsford Smith Airport back at the beginning of Jul-2021 has eventually – after two offer revisions and scrutiny by the airport's boards – become a binding one, valuing the airport at USD1 billion more than the original.
Australia's aviation sector is just starting to see the tide turning in its favour but there is a long way to go until normality is restored, and the responsibility for getting the airport back on track within whatever constraints that continue to exist will fall on the new owners, which are, at least, very experienced in operating them.
There is still the regulatory approval to gain, but that should be achievable. The new airport in the west of Sydney, due to open in five years' time, should be taken into everyone's calculations, but public commentary on it is lacking.
One thing this transaction might do is to kick-start dormant transactions elsewhere in the world, or even prompt new ones. There are as yet precious few of them.
TO READ ON, VISIT: Sydney Airport sale nears completion; revalued up by USD1 billion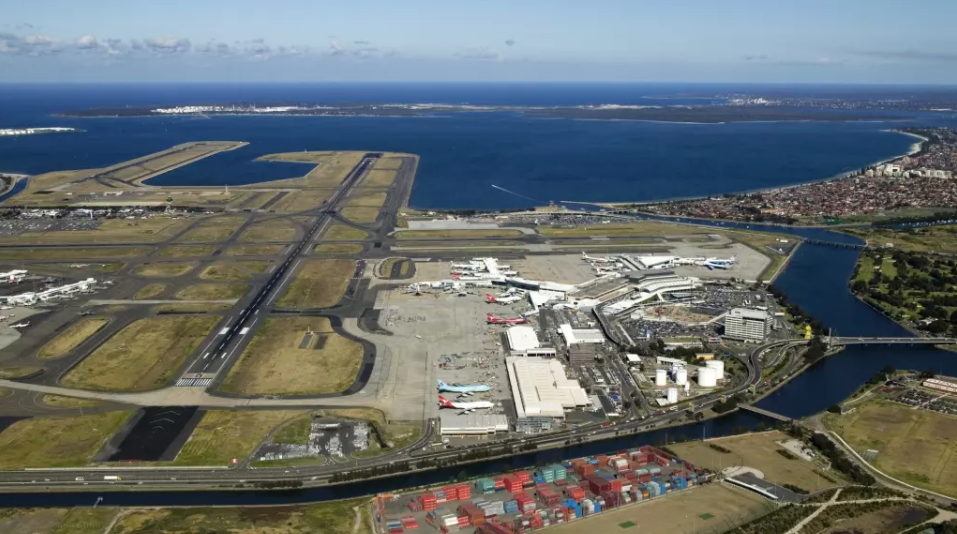 France's Egis is a public sector organisation which, like VINCI and Groupe ADP, invests in and manages airports abroad.
Unlike them, Egis is not so well known, possibly because the airports it gets involved with are often small and remote, even though it does have an interest in a sizeable Brazilian airports by way of consortium concession, and has pitched in for others, there in Brazil and in other countries.
Now it has taken on a lengthy concession for the Papeete Faa'a Airport in Tahiti, one that is still influenced by the effects of the pandemic and one that will test its managerial capabilities to the full. Or at least it had until a judge annulled the contract on the basis of alleged rule breaking.
TO READ ON, VISIT: Tahiti: EGIS takes the Papeete airport concession then loses it, for now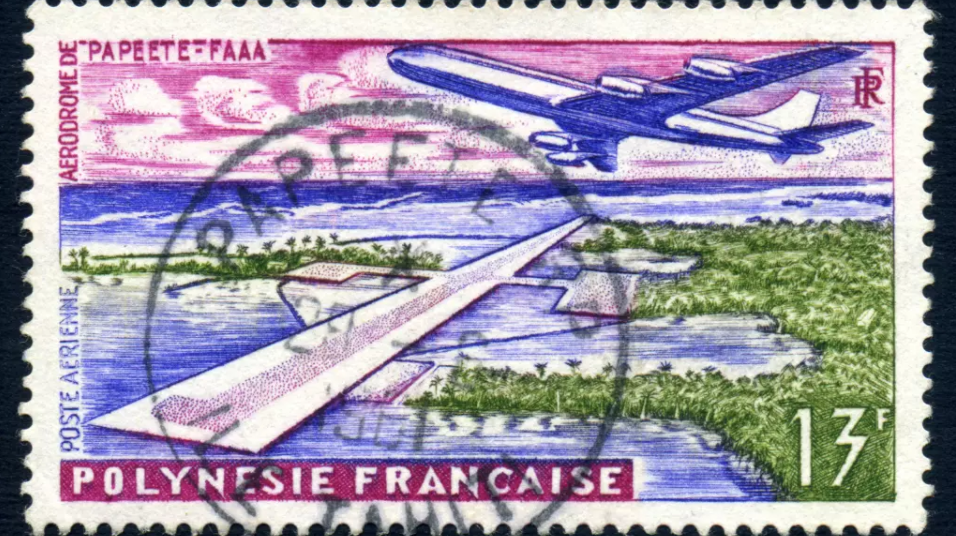 This regular weekly CAPA report features a summary of recent aviation sustainability and environment news, selected from the 300+ news alerts published daily by CAPA. This week's issue includes: Virgin Australia commits to net zero by 2050; Wizz Air CEO: 'The world is a mess when it comes to sustainability'; Air Malta executive chairman: 'Pandemic exposed' industry's contribution to climate change; ZeroAvia and ASL Aviation Holdings partner to develop ATR 72 hydrogen-electric engine conversions; US FAA announces US Aviation Climate Action Plan, targets net zero sector emissions by 2050.
TO READ ON, VISIT: SPECIAL REPORTS: Aviation Sustainability and the Environment