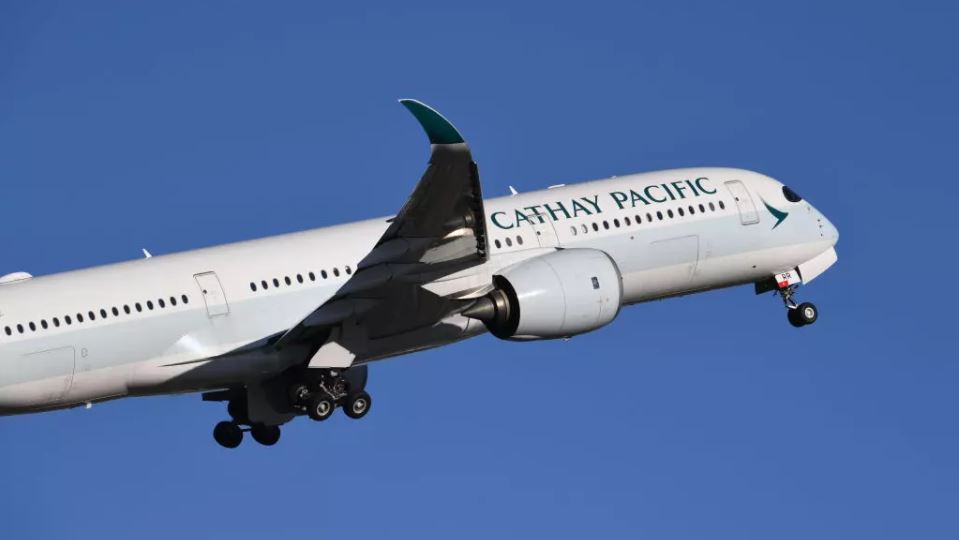 The partial easing of Hong Kong's entry restrictions will help Cathay Pacific restore at least some traffic from key markets, although the growth rate will remain glacial as long as other constraints stay in place.
The Hong Kong government plans to lift a suspension on flights from nine countries from 1-Apr-2022, and it will also shorten the quarantine measures for all vaccinated Hong Kong residents entering the Special Administrative Region (SAR). But Cathay Pacific is still keeping most of its international frequencies at very low levels due to the risk of triggering flight-specific suspensions.
While Hong Kong's latest moves still fall far short of the broader reopenings announced by other Asia-Pacific countries, the easing is significant in that it marks a change in direction from the SAR's recent trend of tightening. Although the pandemic has often proved such predictions premature, this could mark an inflexion point for Hong Kong and Cathay Pacific.
However, the rate of improvement needs to increase dramatically before any meaningful recovery is within sight.
TO READ ON, VISIT: Hong Kong rule changes offer only limited relief for Cathay Pacific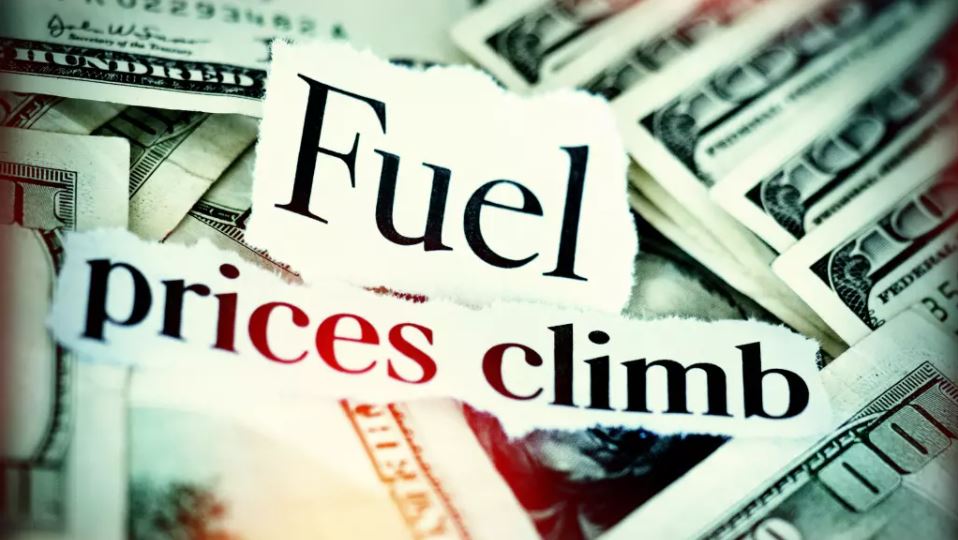 The International Energy Agency warns that the prospect of large-scale disruptions to Russian oil production threatens a "global oil supply shock".
The price of Brent crude oil has jumped from its USD45-75 per barrel range of much of the past five or six years and is now comfortably above USD100. This threatens the recovery in airline profitability in 2022 (or, more accurately for most airlines, the narrowing of losses) as the industry seeks to pick itself up from the COVID-19 pandemic.
In response, a number of airlines are imposing, or considering, fuel surcharges on passenger fares.
Passenger fuel surcharges can only really work if they do not cause an erosion of underlying ticket prices. This needs a favourable supply/demand balance, economic strength and consumer confidence. Current price sensitivity in the low fares-led recovery suggests these conditions may not be fully in place.
TO READ ON, VISIT: Airlines hope passenger surcharges will offset fuel price jump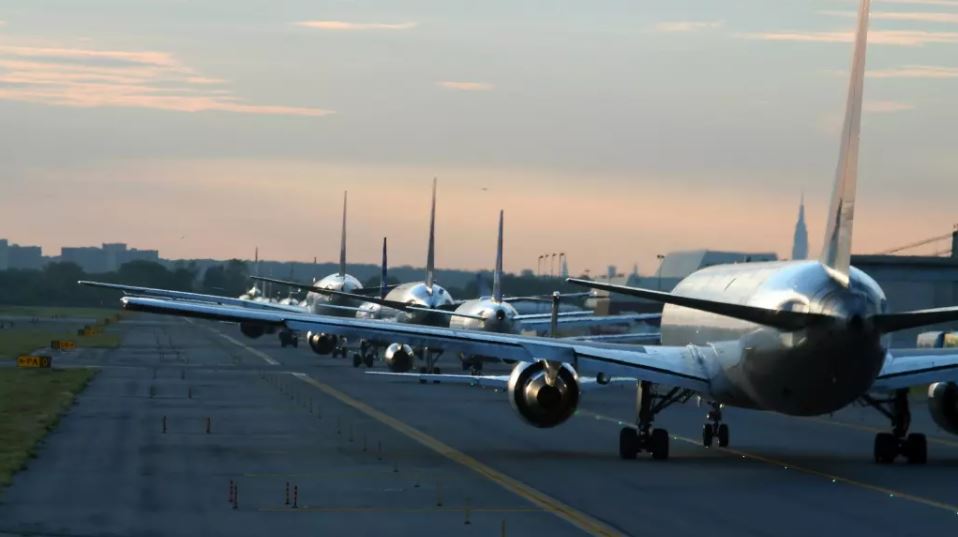 Just as the COVID-19 crisis moves into a more manageable and endemic state, airlines are now facing fallout from the war in Ukraine and also the challenge of rising oil prices.
Even with the combination of Omicron (variant of the coronavirus), the war in Ukraine, and fuel price volatility, three of the largest US airlines – American, Delta and United – are encouraged by current revenue and demand patterns.
Despite those new challenges, the major US global airlines remain bullish on demand, reflected in all three recently anticipating that they will beat previous revenue guidance for 1Q2021.
They have opted to trim their 1Q2022 capacity guidance, driven in large part by the Omicron variant of COVID-19 that swept across the country in early 2022. They are also confident that they can recoup the increase in fuel prices without wiping out any of the current strength they see in demand.
TO READ ON, VISIT: US big 3 airlines see positive trends despite new challenges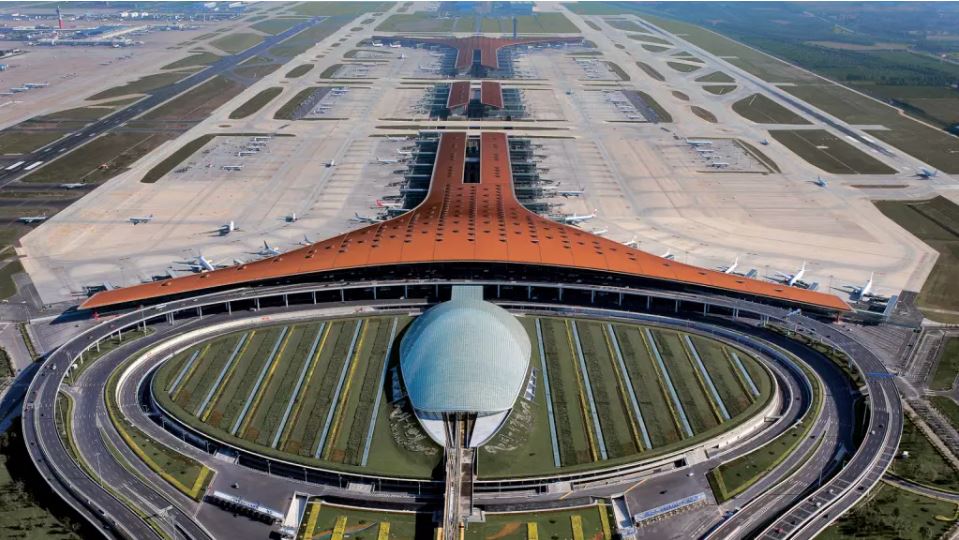 China is where the coronavirus pandemic began and China is where it shows no sign of ending as Beijing Capital Airport, the country's premier gateway, braces itself for more heavy losses in the financial year just ended.
Indeed, there seems to be little hope for the near future either as the country battens down the hatches for an anticipated invasion of the Omicron variant that is devastating Hong Kong.
With a slowing economy and real estate disruptions, and allegations of far too close an association with Russia, being a foreign investor in China's airports brings some challenges.
Most airport investors bade goodbye to the country long ago.
TO READ ON, VISIT: Pandemic hurts Beijing Capital Airport finances, complicated by politics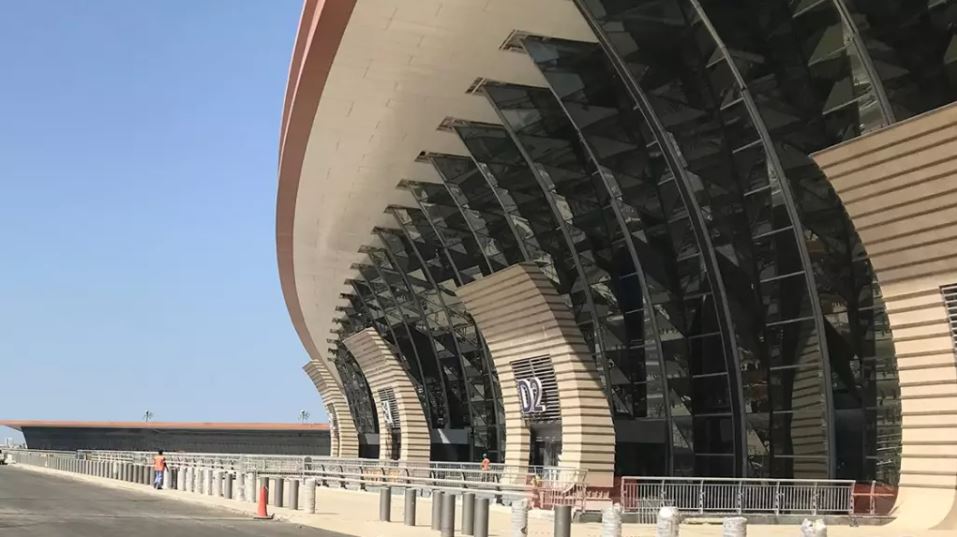 Ireland's daa International has forged a reputation at airports in parts of the world where some might consider management difficult. With two contracts already at Saudi airports, daa has now won a five-year contract to manage, and advise on operations, aviation business, non-aeronautical revenue and facilities at King Abdulaziz International Airport in cooperation with Jeddah Airports Company (JEDCO).
The King Abdulaziz International in Jeddah is a major international airport serving more than 38 million passengers in 2019 and with a capacity for over 46 million passengers per annum. The airport is well known for its open-air terminal for the seasonal Hajj influx.
Saudi Arabia is at a turning point, at least potentially, becoming more open to foreign visitors and those in transit and actively publicising tourist attractions internationally. But anyone doing business there lives in the shadow of growing concern about human rights abuses, the war in Ukraine having put 'abuse' in the global spotlight just as the Saudi authorities resurrect airport privatisation plans abandoned several years ago.
TO READ ON, VISIT: Ireland's daa International contracted to manage Jeddah Airport - opportunities and threats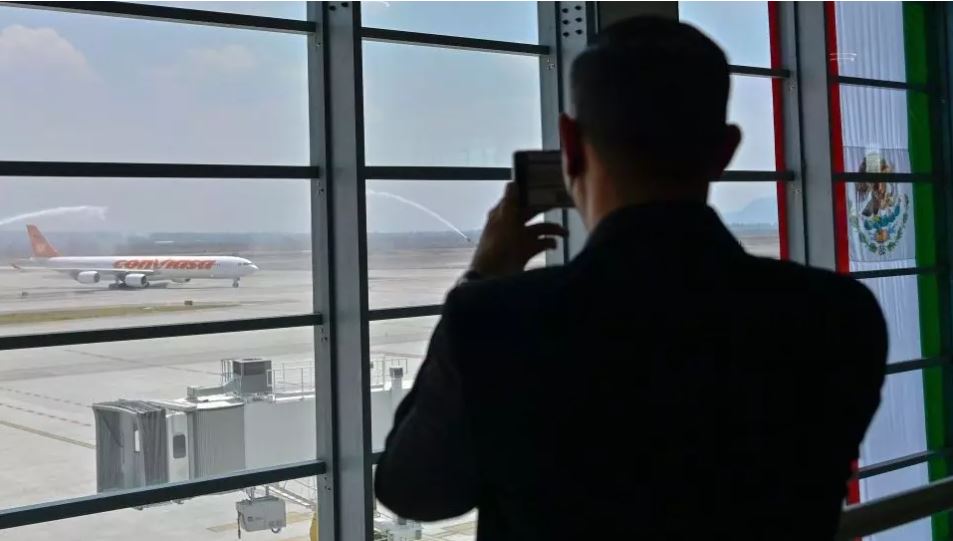 Several new airports have opened in primary cities across the world in the past three to four years, including those at Istanbul, Beijing (Daxing) and Berlin. The one at Mexico City would have replaced the busiest airport in Latin America with a new, single-site and state-of-the-art facility; the airport was abruptly abandoned, partly completed and at huge cost, by the incoming president in 2018.
The 'replacement', a converted military base out in the boondocks beyond city limits, where the military remains, has finally opened – at least on time, but with few air services and scant interest from international airlines. One of the issues facing the airport as it attempts to attract new airlines is its distance from downtown, the central business district and the southern suburbs.
In its first phase the airport will be able to handle 20 million passengers annually and in the second phase 40 million. In 2052 it is expected to serve approximately 90 million passengers a year.
Halfway through the president's six-year term of office, the success or failure of the Felipe Ángeles International Airport may well turn out to be President Obrador's ultimate legacy.
TO READ ON, VISIT: Mexico City's new airport opens – 'mission accomplished', or is it?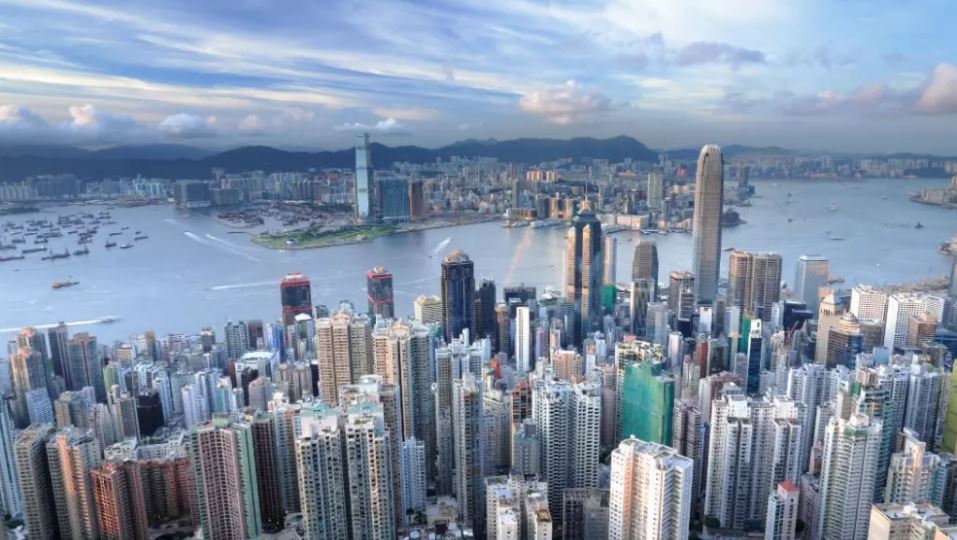 Two years after the coronavirus pandemic was called by the WHO, some countries now treat it – rightly or wrongly – as no more than a minor inconvenience.
Not so in certain parts of Asia Pacific, including the outlier China, which is once again locking down its citizens in Shanghai.
The 'Special Administrative Region' next door, Hong Kong, is undergoing its own crisis too; its fifth wave nonetheless, one that is infecting more people than ever before, and to world record proportions.
Even so, passenger traffic increased strongly in Hong Kong in Feb-2022 and there are hopes that this recovery can be sustained, perhaps by reducing the stiff measures imposed on visitors.
Whether or not that happens, Hong Kong needs to get a move-on with restoring its economy as best it can, because rivals like Singapore are well placed to take advantage of any lingering weaknesses.
TO READ ON, VISIT: Hong Kong aviation traffic increases in early 2022, but there's a long recovery in prospect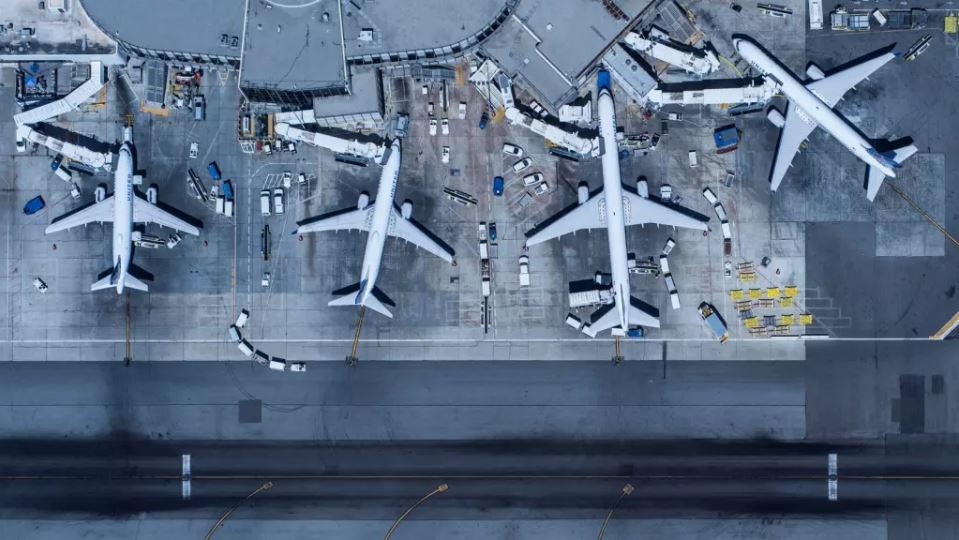 After a brief respite from much of the construction activity at airports during the pandemic, it is once again time to examine where the main opportunities lie for supply chain business working in the airports sector.
This feature reports on some of the comprehensive data contained within the CAPA Airport Construction Database, one of several components of the airport-related suite of products offered by CAPA and one that also includes the Global Airport Investor Database, Airport Charges Comparison and Traffic Comparison.
The investment levels in the sector have shrunk during the pandemic, as is only to be expected, and the recovery will be hampered by the economic effects of the war in Ukraine. Nevertheless, opportunities still exist as plans are revived for new infrastructure.
What follows is the first of two articles on the top level projects at existing airports and in the construction of new ones. There are hundreds of other projects listed in the databases.
TO READ ON, VISIT: Airport Construction and Investment Review 2022 Part 1 - Asia Pacific and Europe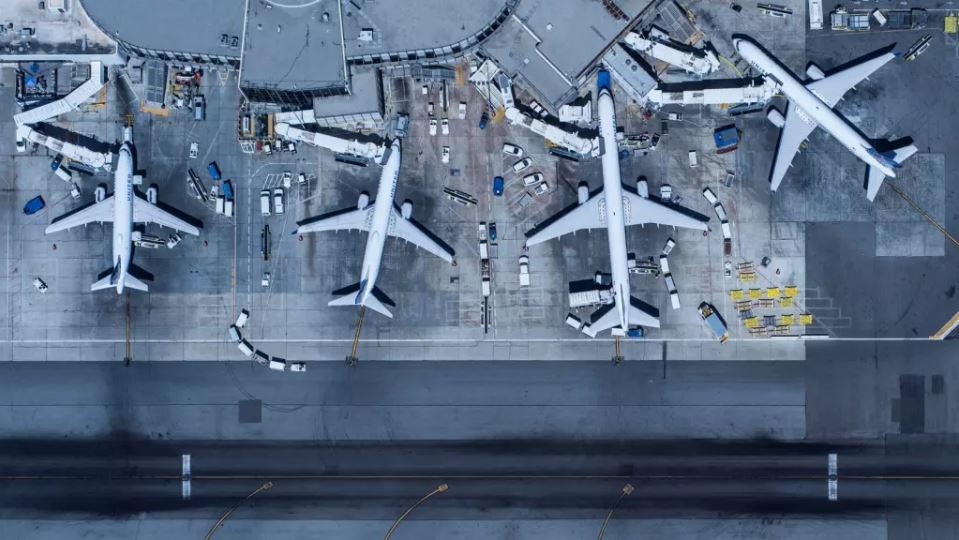 In this second and final part of an overview of airport construction activities worldwide attention turns to the Americas, the Middle East and Africa.
In North America there is a concentration of investment on major gateway airports in the US, especially in Los Angeles, New York and Chicago. This is unlikely to be changed by distribution of proceeds of the Infrastructure Bill, in which the airport allocation is miserly. By comparison, there is scarcely any investment on new airports across the continent, and that has been the case now for too long.
In Latin America infrastructure capex is often determined by proliferation of the operating concession agreements that demand it, but circumstances are changing as previous deals in Brazil come under scrutiny in the light of economic downturn and the impact of the coronavirus pandemic – remaining deals in Brazil and other countries that might copy them will be affected by these disputes and infrastructure requirements.
Activity in the Middle East is focused on the airports that are bases for the 'Big 3' airlines, but others in the regions have ambitions not to be left behind. Africa has the capacity to surprise. There are more major projects – at least on paper – than one might expect.
TO READ ON, VISIT: Airport Construction and Investment Review 2022 Part 2 – the Americas, Middle East, and Africa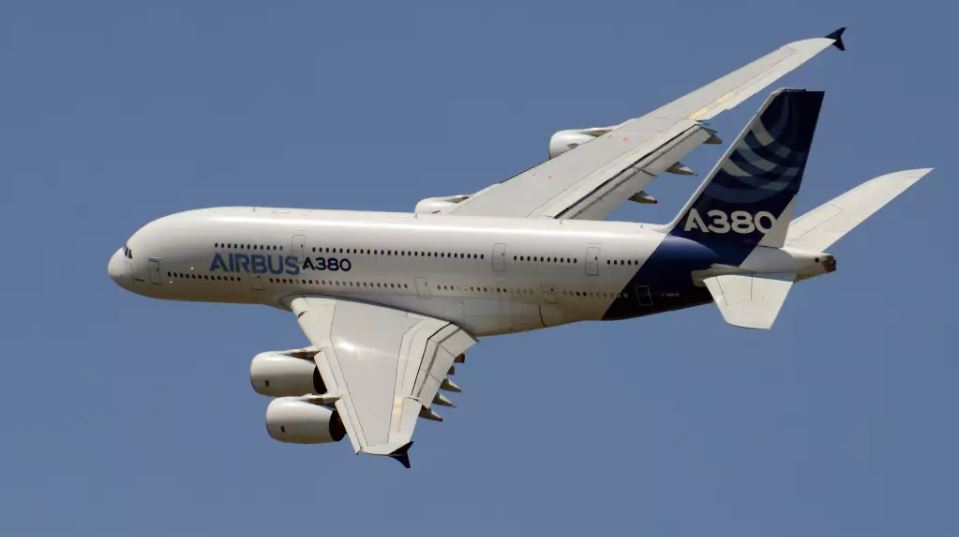 This regular weekly CAPA report features a summary of recent aviation sustainability and environment news, selected from the 300+ news alerts published daily by CAPA.
This week's issue includes: Airbus performs first A380 flight powered by 100% SAF; Qantas Airways releases Qantas Group Climate Action Plan; British Airways takes first delivery of SAF from Phillips 66 Limited; Pratt & Whitney and Air bp sign MoU on sustainable aviation fuel; Bordeaux Airport signs biodiversity protection agreement.
TO READ ON, VISIT: SPECIAL REPORTS: Aviation Sustainability and the Environment