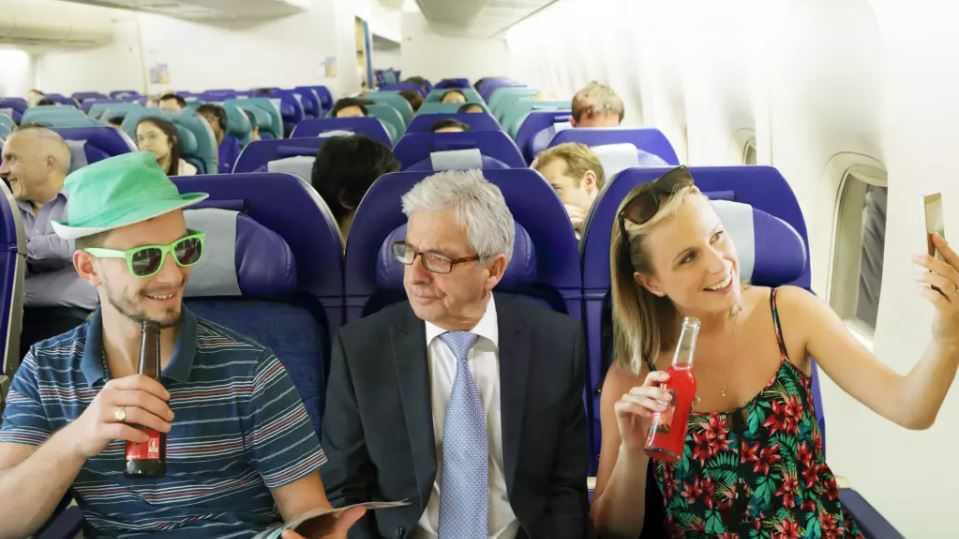 Jet fuel prices alone present a formidable challenge to airline profitability in coming months.
But the industry faces more fundamental issues on the demand side, as regrowth stumbles on.
International market recovery is most challenged, and that is particularly so in Asia Pacific as the China powerhouse remains stagnant for most of the remainder of 2022. Full "recovery" to modest 2019 levels is unlikely to be achieved in that region until 2025.
Yet it is not just Asia Pacific where the going will be tough.
Stuttering market regrowth, hampered by fuel costs in the air and at home, means fares must rise significantly to compensate for reduced passenger numbers. That is not an equation that is easily balanced.
TO READ ON, VISIT: Jet fuel prices spoil the airline party as demand returns – slowly: Part 2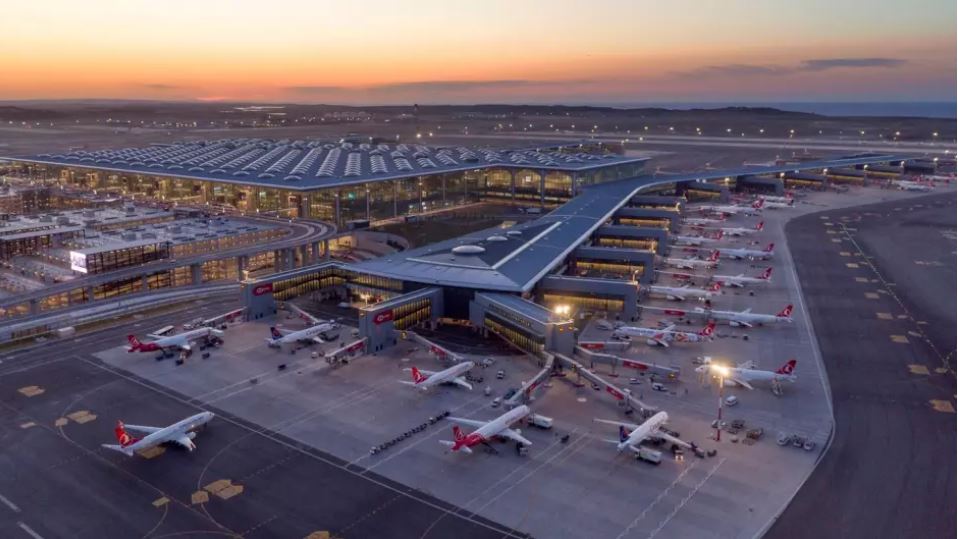 Turkey's currency seems to have been in decline for ever. The Turkish lira (TRY) has lost 89% of its value against the US dollar (USD) over the past 10 years and halved over the past year. However, Turkish aviation continues to fly in the face of its fall in fortune.
Both Turkish Airlines and Pegasus Airlines have significant revenue and costs in hard currencies. Moreover, the weaker TRY makes Turkey a more competitive tourist destination and inbound bookings to the country have doubled since Jan-2022.
Turkey's weekly seat capacity is now at 97% of 2019 seat capacity levels, which is well above the Europe average of 88% in the week of 30-May-2022. Turkish Airlines and Pegasus Airlines are both above 100% of 2019 capacity.
Although currency decline and inflation have dampened the domestic recovery in recent weeks, Turkey's large internal market has increased Turkish aviation's resilience in the COVID-19 crisis.
TO READ ON, VISIT: Turkish aviation shrugs off COVID-19 and a currency crisis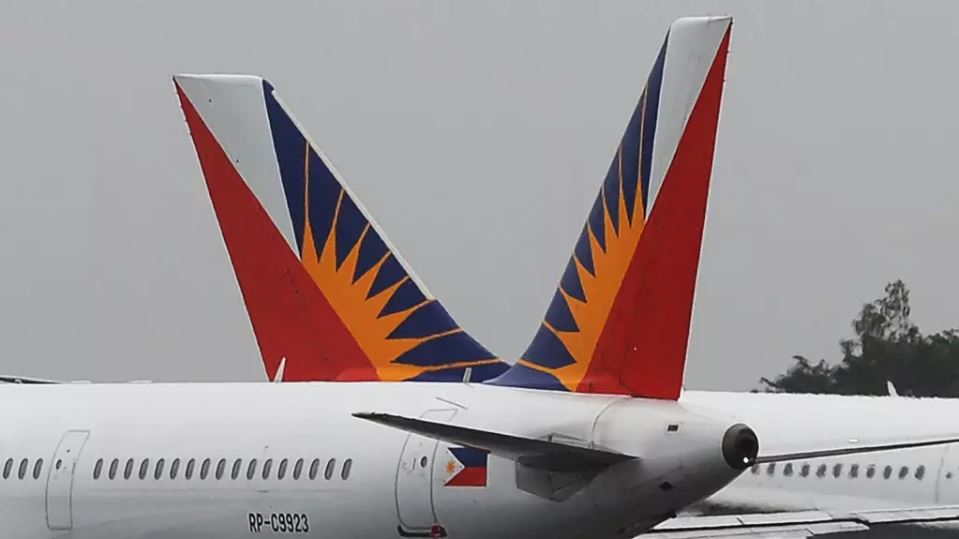 Philippine Airlines (PAL) has boosted its domestic and international capacity significantly in the months since the government reopened borders, which helped the airline return to profitability in its most recent quarters.
Also helping the airline's financial performance is its recent restructuring. PAL was hit hard by the onset of the pandemic, and like many other Southeast Asian airlines, it had to undertake restructuring under the protection of bankruptcy court.
But PAL's pre-packaged restructuring was quicker and less painful than most, enabling it to emerge with a healthier cost structure and balance sheet.
Although market conditions are still far from normalised, the airline's results and revised strategy are promising signs for its post-pandemic outlook.
TO READ ON, VISIT: Rising demand and restructuring changes are paying off for Philippine Airlines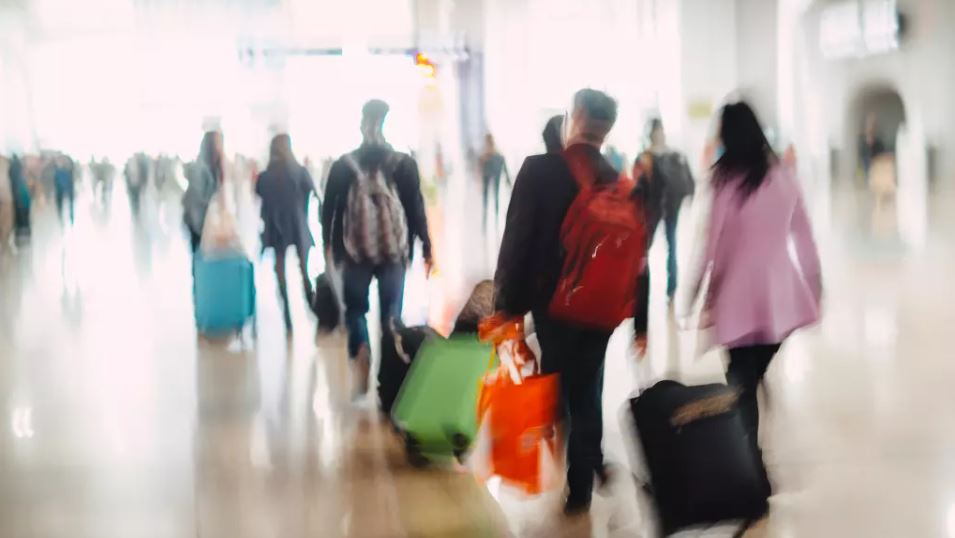 Europe's aviation capacity recovery from the COVID-19 crisis has reached another new high after three successive weeks of increases in seat numbers as a percentage of the equivalent week of 2019.
Europe's seat capacity has reached 87.5% of 2019 levels in the week commencing 30-May-2022, or in other terms – a shortfall of 12.5% compared with the equivalent week 2019. This is its best performance on this measure since before the crisis.
Europe has moved above Middle East into fourth in the regional ranking, also above Asia Pacific, where capacity is down by -35.7%. Middle East capacity is down by -15.6%, while North America capacity is down by -9.0%, Africa by -5.5%, and at the top of the ranking: Latin America by -4.7%.
There are signs that capacity projections for Europe are becoming more stable, but also that the capacity recovery may level out in 3Q2022 (as a percentage of 2019 levels). Moreover, the passenger traffic recovery is still behind the seat capacity recovery in Europe, but the gap appears to be closing.
TO READ ON, VISIT: Europe's aviation capacity now 88% of 2019 levels; schedules stabilise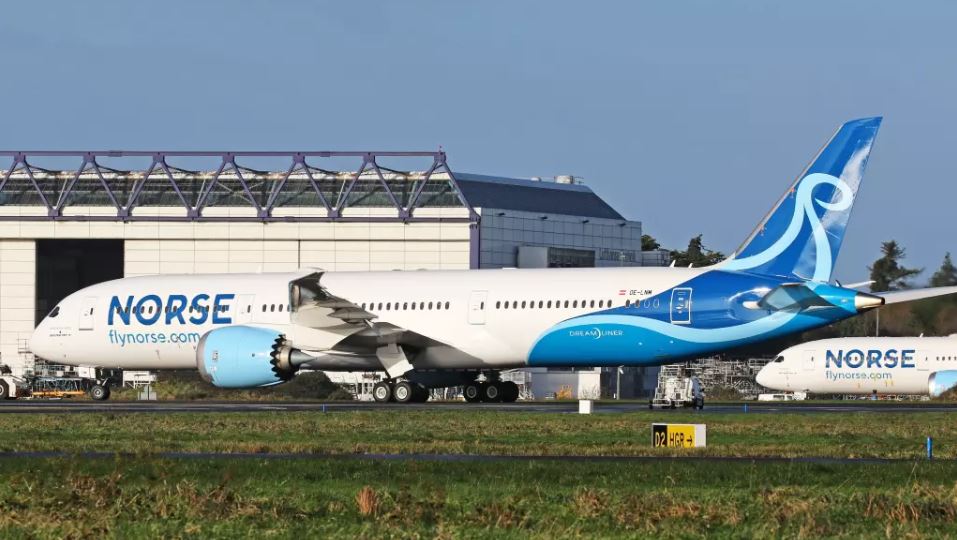 To use a common phrase, the jury remains out on whether long haul LCCs have a long term future, and particularly so on trans Atlantic routes. The main representative there, Norwegian, was already in financial difficulties on account of those routes before the pandemic.
Another Norwegian airline, the start-up Norse Atlantic Airways, looked set to fill many of the gaps left by its predecessor and has acquired many aircraft. But they are parked up at Oslo airport while the management sits out the current set of global 'reasons not to start an airline.' They could be there for a long time.
One of the first targets for Norse Atlantic was the peripheral New York airport, Stewart International, one which for a short time benefitted Norwegian considerably – and vice versa – but it has decided to postpone operations there until cargo facilities are improved.
This prompts questions about what facilities such airlines will be seeking at secondary airports in the future and what a cost/benefit analysis says about the efficacy of providing those facilities.
TO READ ON, VISIT: New York's Stewart Airport rejected by start-up transatlantic airline Norse Atlantic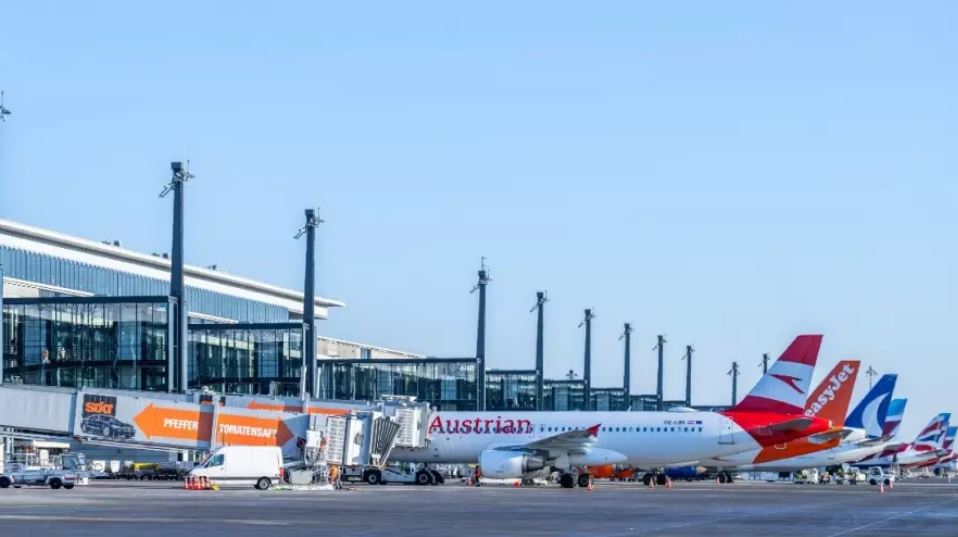 Berlin Airport has a history that it must wish could be cancelled and deleted from the records.
Opening a decade late and right in the middle of the COVID-19 pandemic, it had to mothball large parts of its infrastructure from Day 1.
Now finally seeing passengers return in decent numbers, it is still struggling financially and dependent on loans and state aid.
The question is: is this the right time to consider privatisation? It began life as (an abandoned) private sector project and voices are still heard championing that possibility.
Against it is lack of investor sentiment for the sector; but for it is the presence of a new CEO, for whom airport privatisation is in the DNA.
TO READ ON, VISIT: Berlin Airport makes heavy losses, may need more state aid; what price privatisation now?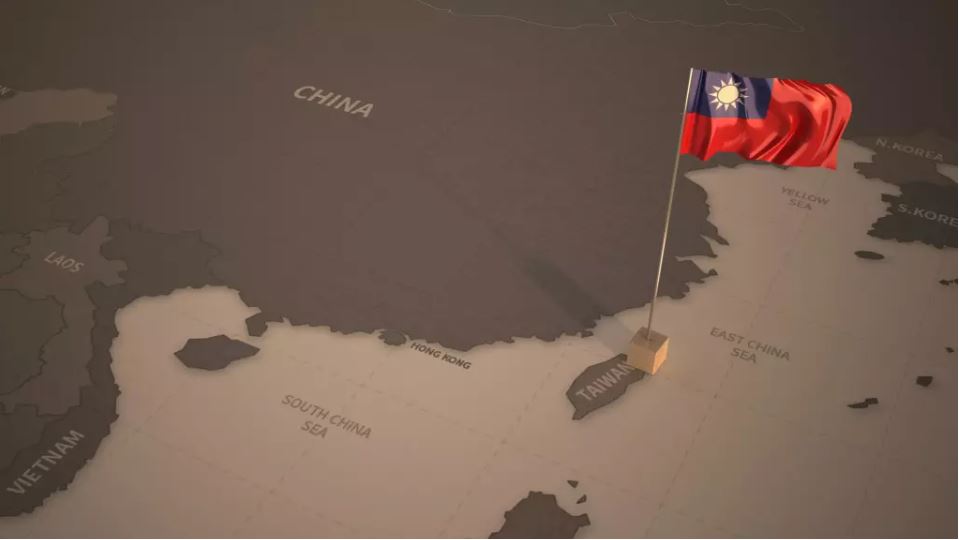 Asia Pacific continues to reel from the onslaught of COVID-19.
For months there are hardly any cases in some countries and then there's an eruption. This makes future planning still very difficult.
Taiwan's Taoyuan International Airport Corporation has carefully planned out its expansion over the past five years but it has been thrown into disarray by these events. Now the government has stepped in with an offer to support that development to the tune of USD2 billion.
Such largesse, which is almost equivalent to half the cost of the third runway project there, is justified – despite heavy financial losses recently – if only because the upheavals of the past two years, together with what might come in the future, suggest that any major airport in the region could gain far greater significance than it has presently.
All eventualities are on the table.
TO READ ON, VISIT: The lingering pandemic: Taiwan allocates USD2 billion to help Taoyuan International Airport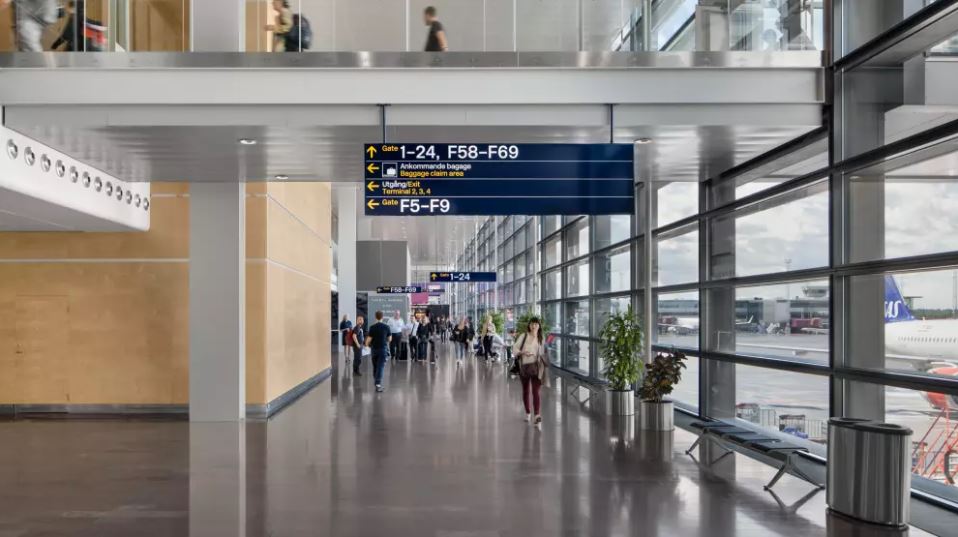 Sweden is the most environmentally aware country in the world and has its own, internationally recognisable ambassador for the cause.
Aviation has been targeted for some years by way of taxes, as one might expect, and passenger numbers were falling before the coronavirus pandemic.
But the aviation sector is emerging from the pandemic in better shape there in Sweden than anticipated, the initial recovery led by air travel from remote northern regions where there is no other choice. Four times the number of passengers travelled in 1Q2022 compared to the previous year.
Financially, the recovery is slower, and while environmental resistance to the resumption of air travel is muted for now, the sector faces more tests in the immediate future.
TO READ ON, VISIT: Swedavia increases passengers and revenues in 1Q2022 but losses still heavy and new threats emerge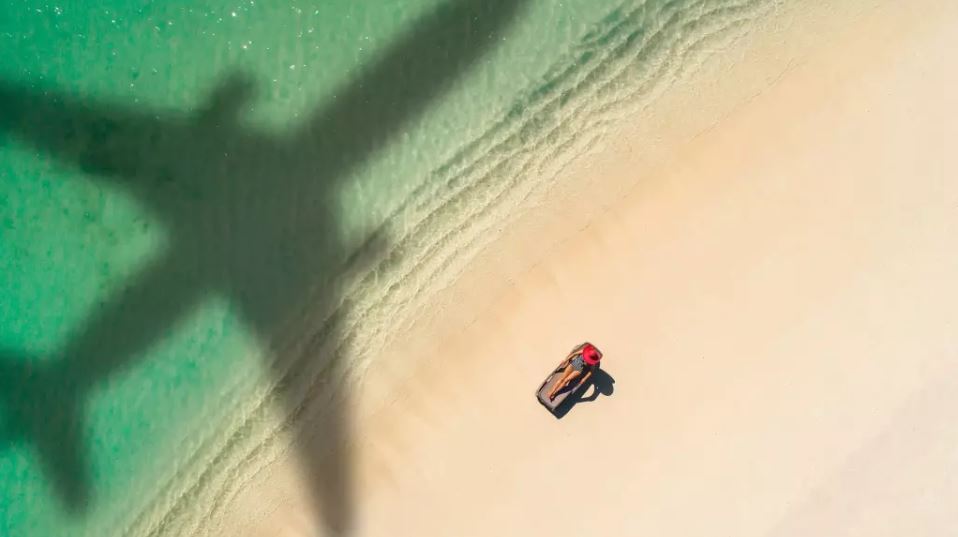 Early in the COVID-19 pandemic in 2020 CAPA reported how island and island groups around the world were at risk of a greater impact from it, along with their airports and the tourist visits they usually handle.
As it happens, the Seychelles, in the Indian Ocean and regarded as an upmarket vacation destination, haven't fared too badly, and tourist numbers are rising again rapidly.
Now the government has dug up a 2009 master plan which had not been implemented, to give it a shake-up appropriate to the changed circumstances of the past two years.
A new international terminal building is the cornerstone of the development, and for the first time the private sector could play a part in financing it.
TO READ ON, VISIT: Seychelles reworks a 50-year plan for its international airport; private sector could contribute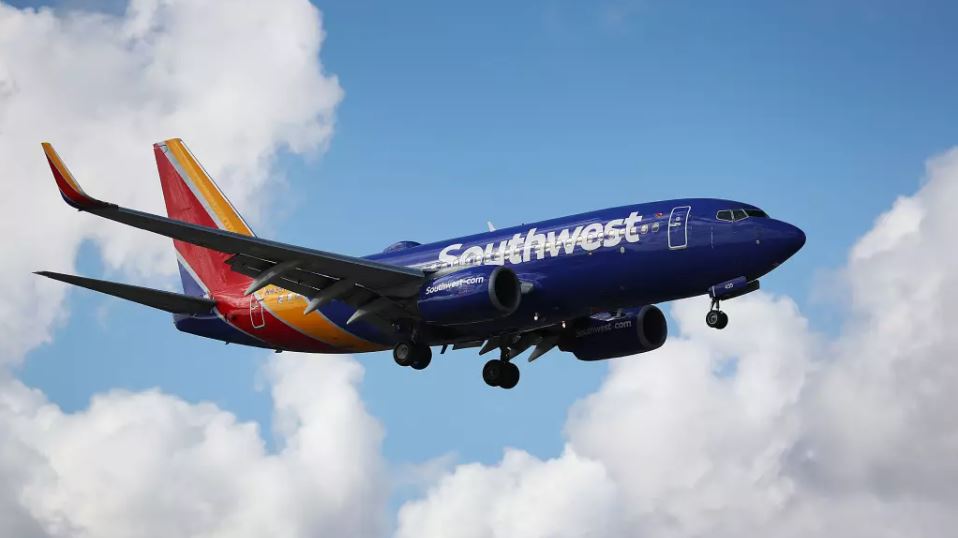 This regular weekly CAPA report features a summary of recent aviation sustainability and environment news, selected from the 300+ news alerts published daily by CAPA.
This week's issue includes: Southwest Airlines invests in SAFFiRE Renewables for SAF project; Iberia and Repsol complete first long haul flight using biofuel produced from waste in Spain; Embraer to acquire all electricity in Brazil from renewable sources from 2024; ZeroAvia and MHIRJ to provide hydrogen-electric retrofits for regional jets; SITA emphasises need to mitigate impacts of climate change.
TO READ ON, VISIT: SPECIAL REPORT: Aviation Sustainability and the Environment