---
Summary:
Brussels Airport, a European hub and key gateway into Africa, could see a majority return to state control as the future of Macquarie Group's 36% stake is in the air;
A private equity organisation linked directly to the Flemish Government may buy the sizeable stake in Brussels Airport, valued at EUR1.5 billion to EUR2 billion;
Some international investment and pension funds have been stepping back a little from airports in Europe;
There are several examples where governments have taken back control of airports from the private sector, with mixed results.
---
Since 2011 the airport has been under the ownership of the Brussels Airport Company NV/SA (BAC), with the equity shared between the Belgian State (25%), Macquarie's European Infrastructure Funds I and III (36%), and Canada's Ontario Teachers' Pension Plan (OTPP) (39%). Should the transaction go ahead the majority ownership of BAC would be with state organisations or private sector entities associated with them (61%).
The Australian Macquarie organisation in its entirety, meaning the various funds and what was once Macquarie Airports, is not the force in the airport sector it was 10 years ago. Macquarie Airports has disposed of many of its investments outside Australia and retrenched to Sydney Airport. The funds are now largely directed towards the partial (50%) ownership of Hobart Airport in Australia and Glasgow, Aberdeen and Southampton airports in the UK, the latter three with Ferrovial.
MAP - Macquarie Airports has disposed of many of its investments outside Australia, but still has a presence in Europe and North America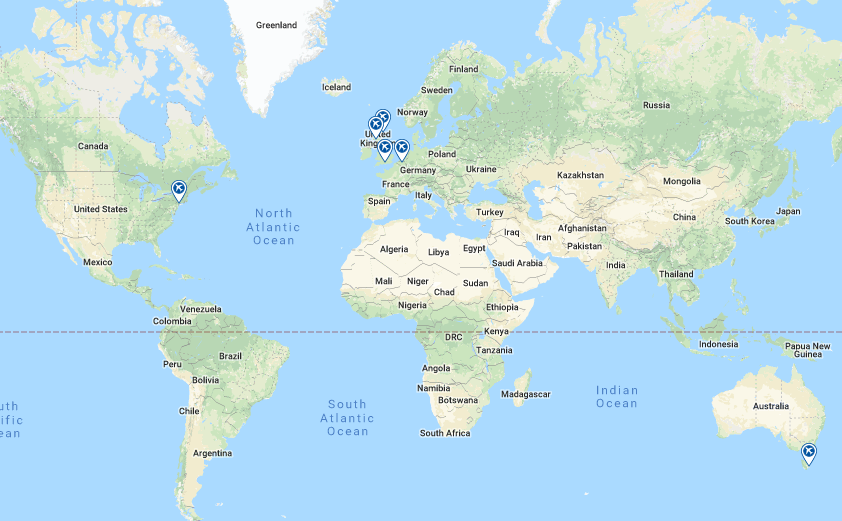 Source: CAPA – Centre for Aviation
Occasionally the fund managers pitch in for selected airport sales or concessions, for example the one at Fukuoka Airport in Japan. The main target momentarily is the USD1 billion lease/P3 deal on Westchester County Airport in New York State though that transaction looks less likely in the light of growing political opposition there.
The Infrastructure Fund III disposed of its shareholding in Kastrup Airport Parents ApS, a holding company which indirectly holds a 57.7% ownership in Copenhagen Airports A/S, in Nov-2017, to OTPP and a Danish pension fund, ATP.
A little earlier, Macquarie Group appointed JPMorgan to market its 36% stake in Brussels Airport. OTPP, which has pre-emptive rights to acquire the 36% stake as it owns 39% of Brussels Airport, was interested in the transaction but became involved in a dispute regarding information sharing for other prospective bidders for Macquarie's stake. That dispute was only resolved in Apr-2018.
In the interim OTPP seems to have had second thoughts about the acquisition thus permitting an opportunity for PMV. OTPP itself has also reduced its stakes in UK airports. In Jan-2018 it sold part of its interest in Birmingham (14.4% of its shareholding) and Bristol Airports (30% of its 100% holding) to two Australian pension funds – New South Wales Treasury Corporation and Sunsuper Superannuation Fund. OTPP remains an investor in six airports in total, three of them in the UK.
MAP - Ontario Teachers' Pension Plan (OTPP) has recently reduced its stakes in a couple of its UK airports and alongside Belgium remains active in other parts of Europe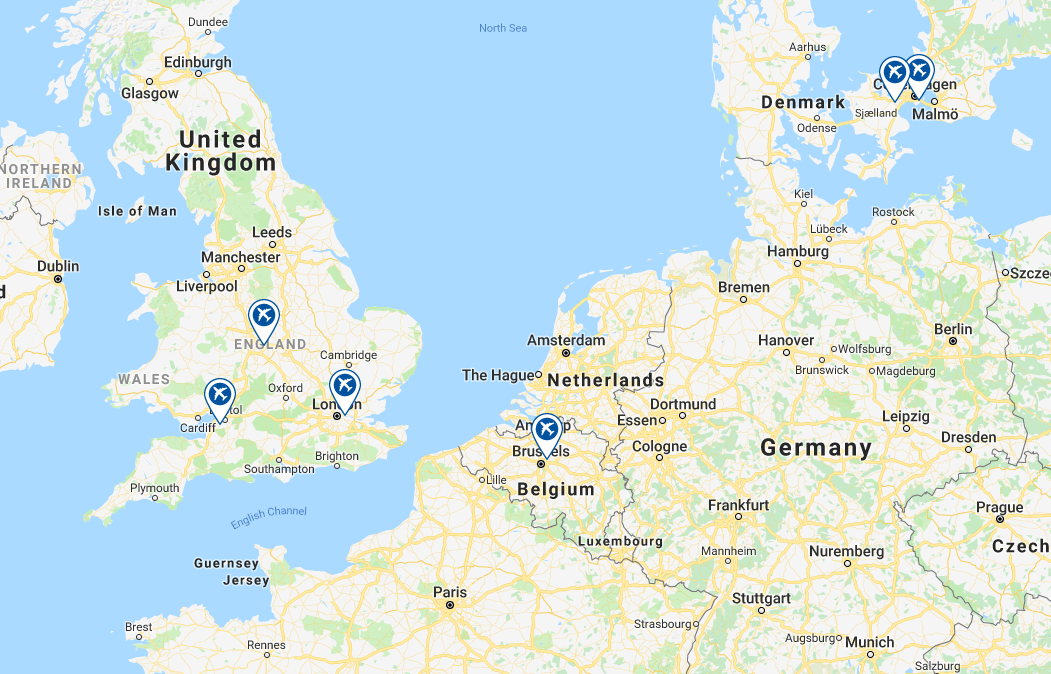 Source: CAPA – Centre for Aviation
It is not clear what PMV's motives are. Participatiemaatschappij Vlaanderen, to give it its full title, was established in Jul-1995 as a specialised subdivision of the GIMV and became an independent organisation in Jun-1997. GIMV for its part is a European investment company with experience in private equity and venture capital. Neither has a particular focus on transport and PMV has evolved into an organisation dedicated to 'entrepreneurship' according to its website.
As an established European gateway 'entrepreneurship' is difficult to define in this instance. Where a private equity/venture capitalist firm is perhaps better placed to help is in helping fund the further modernisation that will be required at Brussels Airport as its original terminal facilities (Pier B) continue to age.
Any such transaction would not strictly qualify as a reverse privatisation, let alone a 'renationalisation' as private sector interests would remain to the value of over a third of the equity. Even so it would inevitably prompt municipal interests across Europe and beyond to ask themselves, and for a variety of reasons... should we be doing the same (i.e. could our input be of greater value than that of a pension fund which is just watching its money grow?); and do we have the resources, either in-house or through affiliated companies such as PMV, to make this happen?
However, existing cases would complicate the decision making process. There are several examples where governments have taken back control of airports from the private sector. In one case, Cardiff Airport (the Welsh Government from Abertis), recent results as measured by increased airline capacity and passenger traffic suggest it has been a success so far. In another, Glasgow Prestwick Airport (the Scottish Government from Infratil), it is a little harder to make the case, albeit the airport may have already closed without the intervention.