After an extended break away from travel many will be eager to get back to travel normality, for others the excitement may be much less. What is certain is that the pressures on business travellers seen pre-pandemic will now intensify and employers will need to keep an even closer eye on the well-being of employees.
The Executive Wellbeing Index of Bupa Global, the health insurance division of international healthcare company Bupa, highlighted that senior leaders are rethinking their business travel commitments for the long term – with mental wellbeing and family life taking priority. Writing about this situation in the UK financial and business newspaper City A.M., Sheldon Kenton, CEO of Bupa Global, described the need for a serious rethink on how to conduct business travel.
Last year, executives at a boardroom level spent an average of 48 days abroad or away from their family last year, according to Bupa Global's research. Almost half, revealed Mr Kenton, believed they had better mental health from travelling less and at least one in four intend to cease all time spent away from home for work this year.
But while video conferencing will substitute some travel by bolstering communication between geographically distant executives and a growing awareness of the environmental impact of excessive travel will reduce overall levels, there will remain a need for people to travel for business.
Perhaps more difficult to define, but equally important, will be addressing the emotional aspect of travelling again, acknowledges Mr Kenton. "It's understandable that many will have found the last year "grounding" in more ways than one, and feel uncertain about what effect a return to travel may have on their mental and emotional wellbeing," he said.
After a year of lockdown and existing within environments under their own control, "it can feel strange to be in new places and situations where they don't know what choices others have been making – and how that can affect them," he noted.
For businesses, he explained, it will be particularly important "to address the emotional aspect of business travel". Put simply, business travel It can be physically and psychologically taxing. "Businesses need to implement initiatives to reduce the risks to business travellers. They need to be able to take a flexible approach, which focuses on employees at an individual level, rather than implementing blanket protocols," he outlined.
Bupa Global's Executive Wellbeing Index was released last year and focussed on the impact of the coronavirus pandemic on global business leaders and wealth creators who will shape the post-COVID world. The research, commissioned among almost 2,000 high net worth individuals (HNWIs) and senior executives based across Europe, North America, the Middle East and Asia, in seven key regions, highlighted the extensive physical, emotional and economic fallout the pandemic has brought about.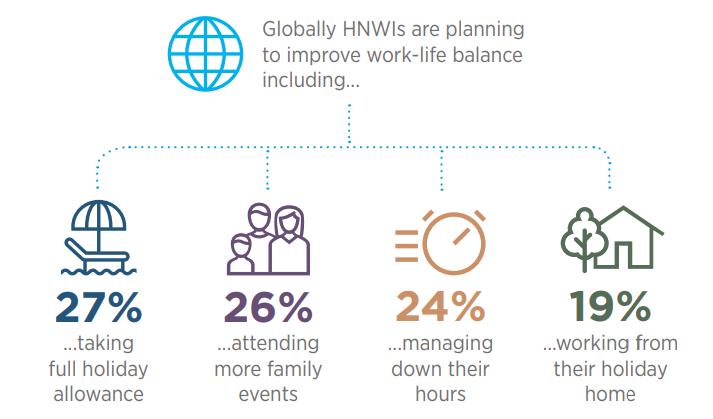 It found that seven in ten experienced poor mental health during this time – rising to eight in ten among business leaders. For many this was a new experience with nearly a third of HNWIs delaying seeking help due to the pandemic – rising to 40% at boardroom level.
To prevent future health issues, executives highlighted an intention to take more regular exercise (38%), maintain a better diet (32%), and make more time for meditation and mindfulness (30%). Nearly a third said they would actively focus on adopting more preventative healthcare such as regular health checks, supplements and vaccinations
Notably, the pandemic has also acted as a catalyst for change in the workplace as well, including greater investment in technology to enable flexible working (29%), fewer face to face meetings (25%) and decentralised teams (17%). While one in four executives committed to providing more or better mental health and wellbeing support for colleagues.