Last year, at the inaugural CAPA Qatar Aviation Aeropolitical and Regulatory Summit, it was claimed that "aviation remains trapped in a web of protectionism". National University of Singapore professor of aviation law Alan Tan noted "most states are enamoured by the outdated, archaic idea that flagship carriers are spreading the brand of the nation".
European Commission director general mobility and transport Henrik Hololei noted that aviation is not punching above its weight when it comes to government importance. "It is not necessarily seen on a political agenda to the level its statistics suggest," he explained.
The current alliance system was described as "old fashioned" by Qatar Airways Group CEO Akbar Al Baker, who claimed they simply allow airlines to "burn miles on each other and use their lounges". Meanwhile, Arab Air Carriers Association secretary general Abdul Wahab Teffaha stated "fair competition is like beauty, it is in the eyes of the beholder".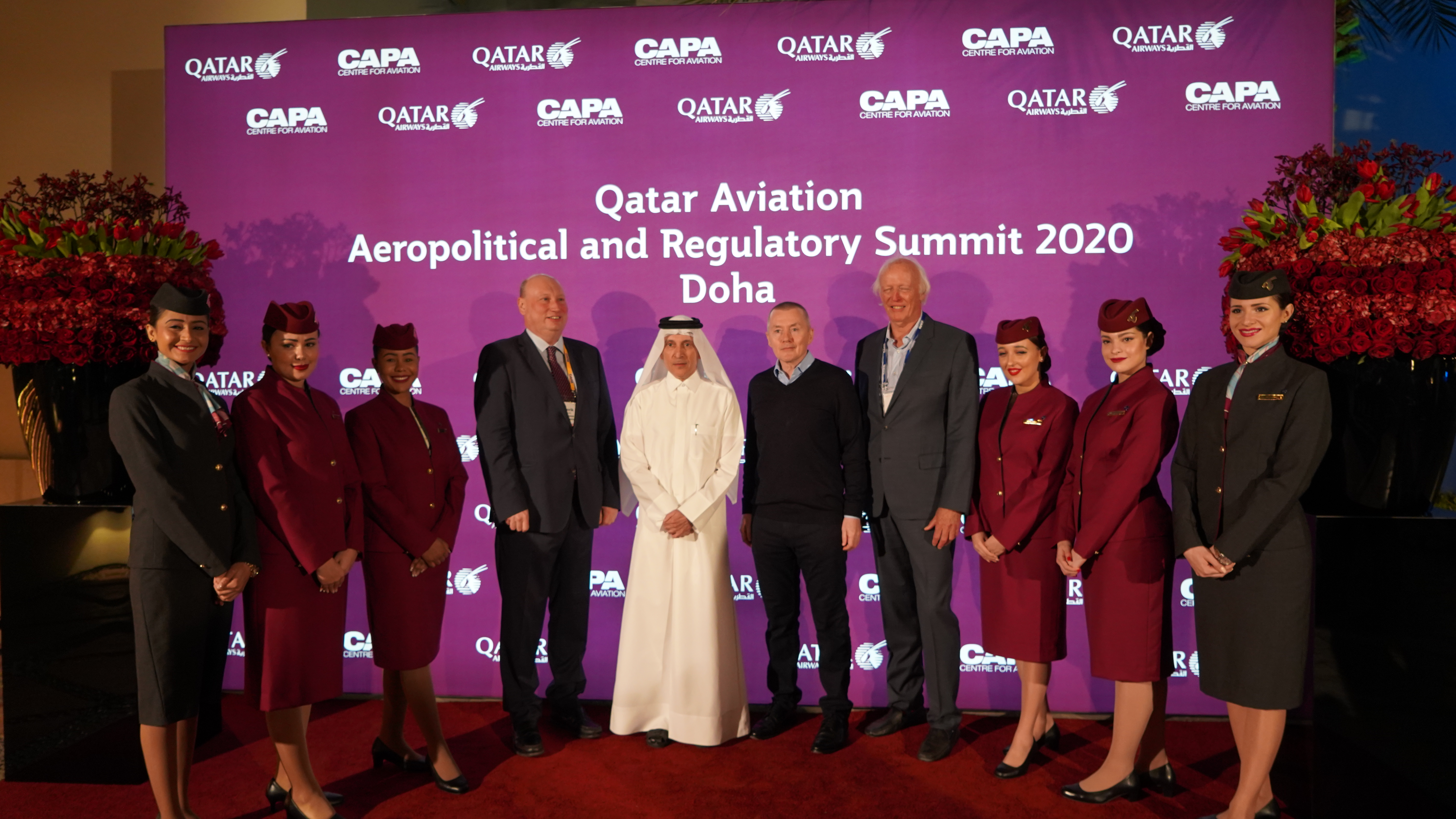 The event has returned for a second edition, where CAPA – Centre for Aviation once again addresses the latest developments in aviation regulation, both within the Gulf Cooperation Council countries and globally.
Here's some of the key insights from the opening morning's sessions.
---
EXCLUSIVE: Qatar Airways negotiating to invest in RwandAir
After recently investing in new hub airport for Rwanda and Africa, Qatar Airways Group CEO, Akbar Al Baker reveals plans for the Gulf carrier to invest in the national carrier of the East African country. Speaking about the new hub airport, he says: "It will be a very efficient hub in a very stable country," before adding: "We are going to take a stake in the national carrier. Africa has a huge growth potential." The investment in RwandAir is for a minority stake in the carrier. "It is a 49% stake. We are negotiating," adds Al Baker. "We are tough negotiators. We will take our time. When we are done you will know."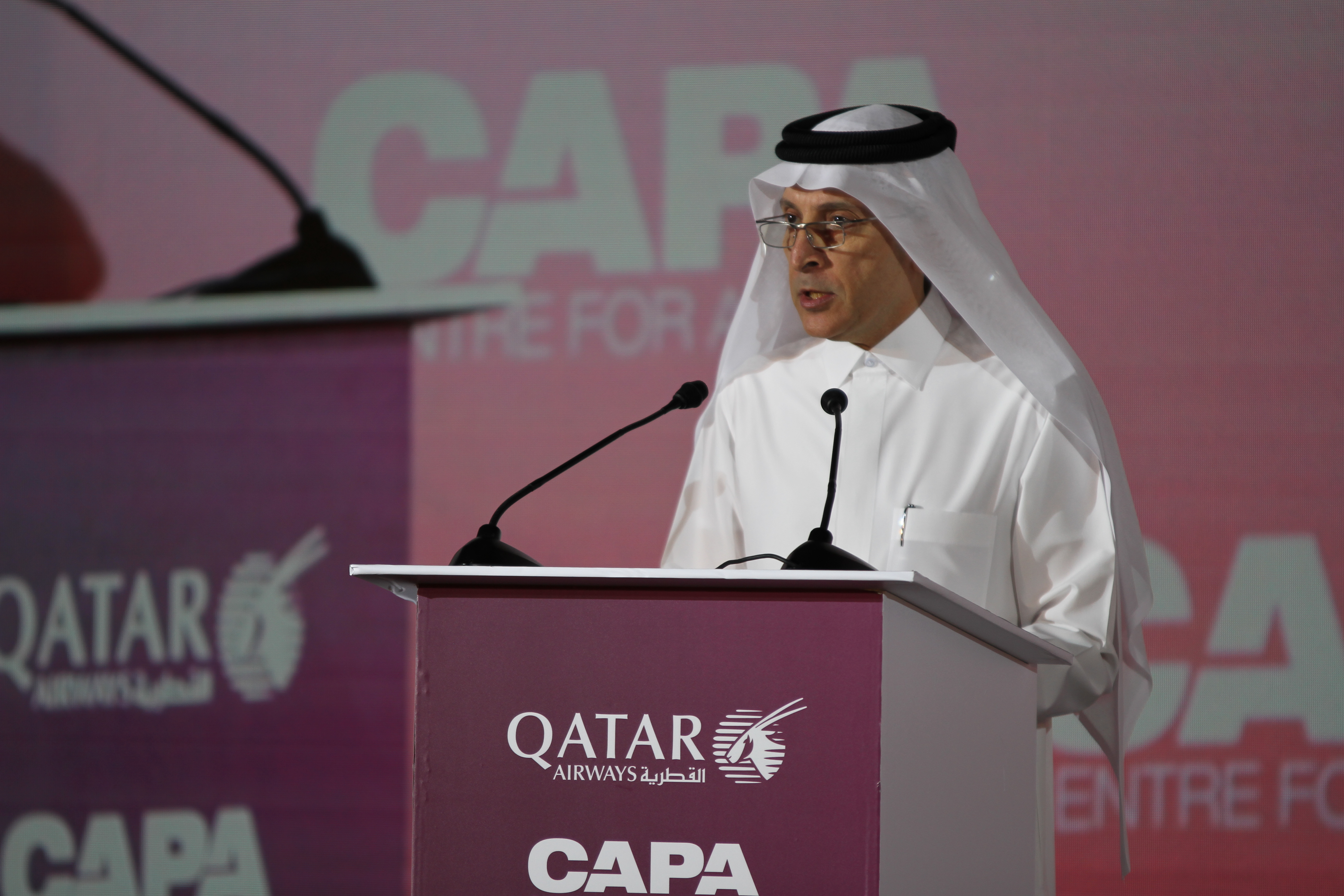 ---
'Viruses are nasty things, but the industry has lots of experience with them'
The coronavirus outbreak continues to dominate headlines across the world as the number of confirmed infections and deaths continue to rise. International Air Transport Association (IATA) director general, Alexandre de Juniac calls for "more calm". He adds: "It's about appropriate measures – not over reacting or under reacting" to the crisis. As he acknowledges, "viruses are nasty things, but the industry has lots of experience with them," but says we shouldn't lose sight that WHO estimates between 290,000 – 650,000 die annual due to seasonal flu. "We have a global framework – IHR-built under the leadership of World Health Organization (WHO)," he explains. In terms of the suggestion that air transport may have been a factor in global virus spread, he says the aircraft cabin is "as safe as an operating theatre due to filtering systems".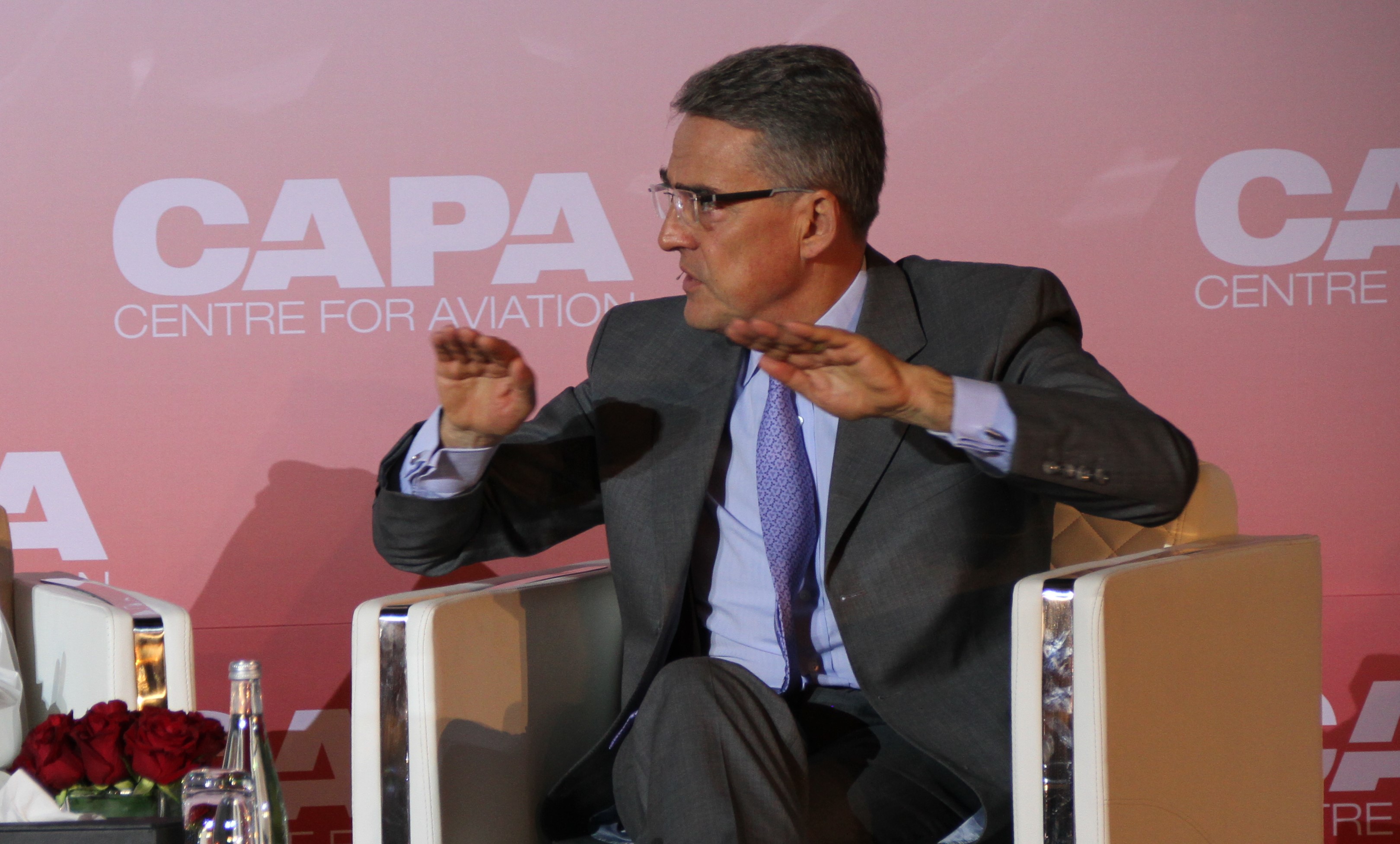 ---
'It is time to move from liberalisation on paper to liberalisation in practice'
Qatar Airways Group CEO, Akbar Al Baker, says "it is time to move from liberalisation on paper to liberalisation in practice'. He says that such discussions are "useless" if infrastructure and slot restrictions continue to restrict access". The airline has a first-hand experience of what Mr Al Baker describes as "protectionist" practices that have seen its neighbours block all air connectivity between Qatar and Bahrain, Egypt, Saudi Arabia and the United Arab Emirates (UAE). But, this hasn't blunted the airline's development with it adding 28 new routes since its introduction. Mr Al Baker says this is a clear example of what is a "fragile industry" that "can be hijacked for political agendas". He says that "collaboration and coordination have been key ingredients in making industry resilience" and we should "use disruption as platform for positive engagement with international bodies". "It is good to talk, but there needs to be a push, and a push from a high level," he concludes.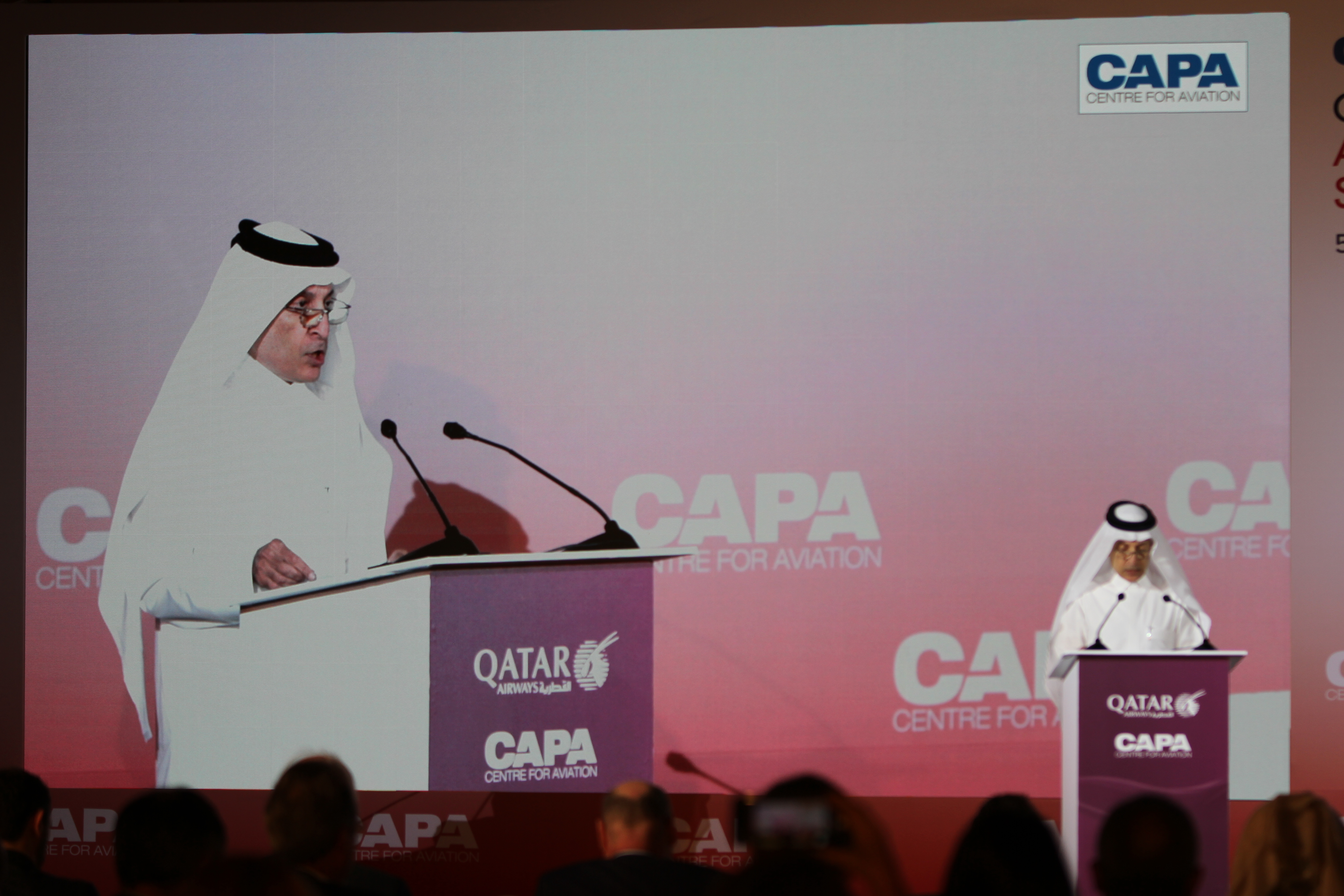 ---
European Commission confident about strong EU-UK air transport agreement now Brexit has occurred
After years of talking, Brexit – the UK's departure from the European Union – has now taken place, but not much has changed due to a buffer period. One major question mark remains over air accessibility, but Henrik Hololei, director general mobility and transport at the European Commission says he is confident that a "strong and wide-ranging agreement" will be reached between the two sides. "The negotiating mandate has not yet been finally adopted. It will very soon. We are ready to start negotiating," he says. "I'm convinced both parties will be keen to build a strong air transport agreement."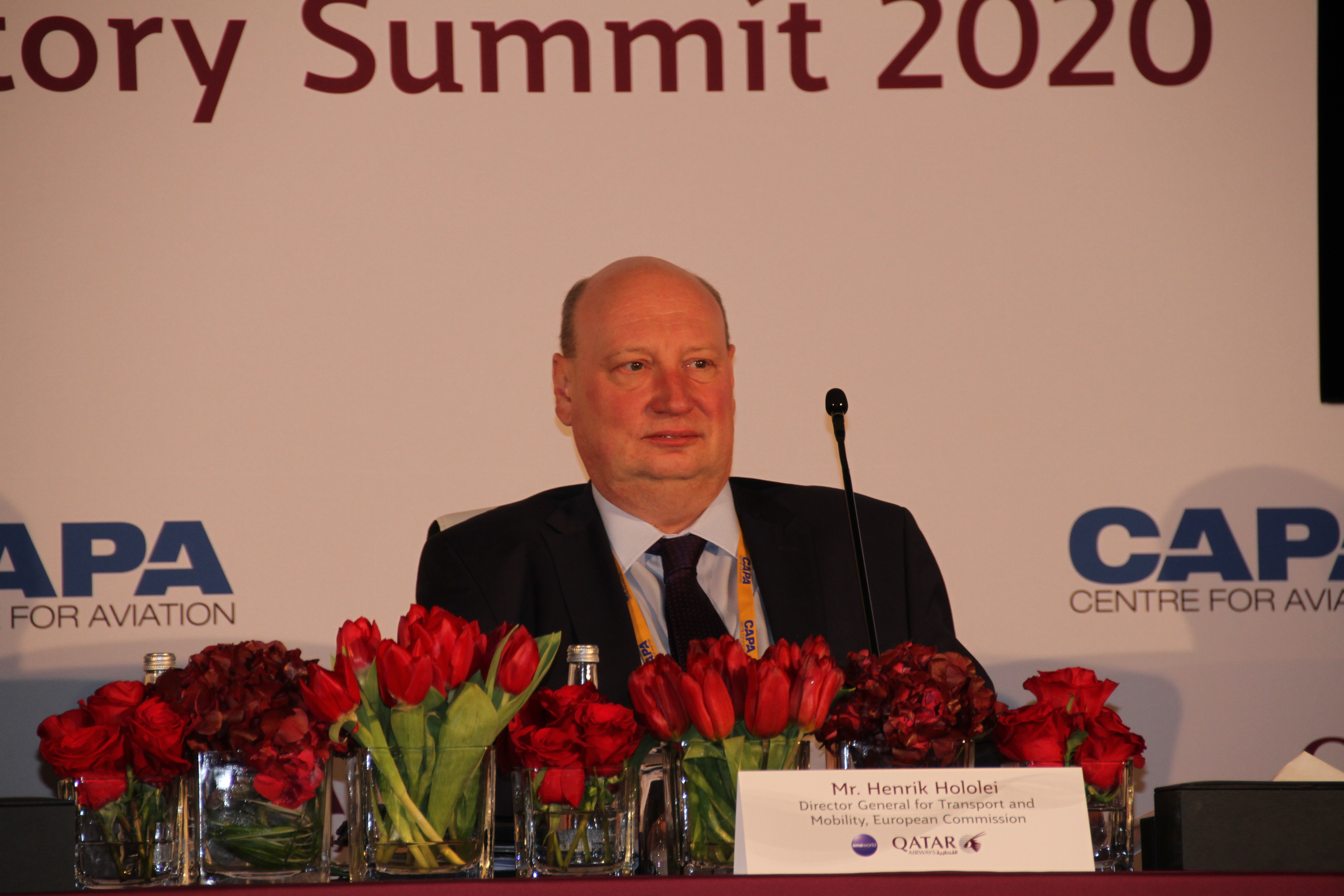 ---
Qatar Airways' confirms China suspension is not directly about coronavirus, but about how others have reacted
Qatar Airways, like many other airlines, has suspended flights to mainland China due to the travel restrictions introduced by country's governments rather than directly due to the Coronavirus outbreak. "We did not stop because of the virus. It was for restrictions from other countries restricting access from China. It has created a huge problem for us," he says. This is related to crewing issues and the ability for pilots and cabin crew to safely operate across the airline's wide network. A number of countries have now blocked all arrivals from, or who have been in China within the past 14 days, the incubation period for the virus. Mr Al Baker describes it as a "big" crewing issue. "We could have a pilot that flew into China ten days earlier entering one of these countries and being restricted entry, impacting our operations," he explains.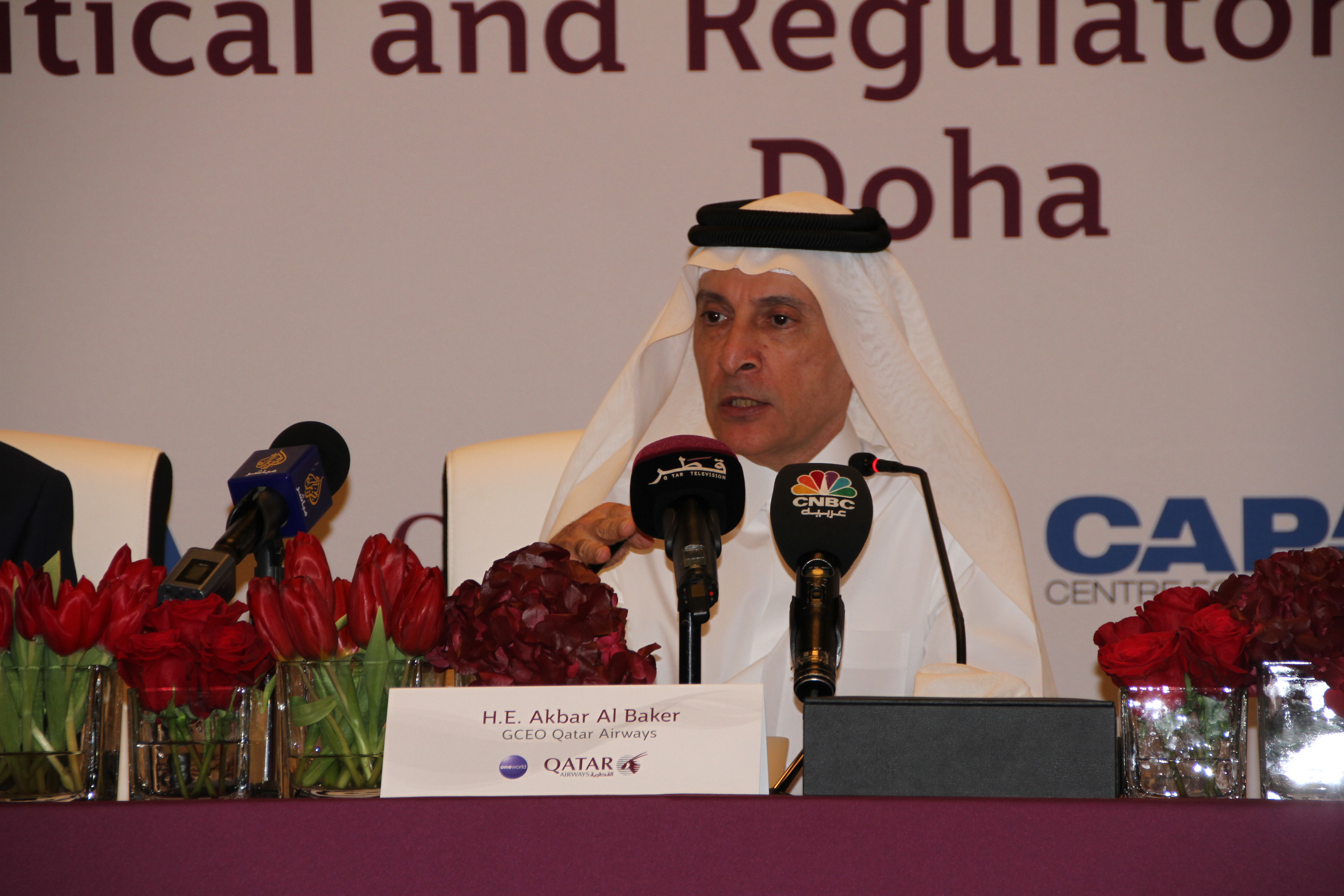 ---
Airframe manufacturers need to look again at their production rates…and their priorities
International Airline Group (IAG) CEO Willie Walsh believes that airframe manufacturers need to seriously look again at aircraft production rates to more sustainable levels. He suggests that concerns of over-capacity is related to the sales techniques and production plans from the likes of Airbus and Boeing. He describes current manufacturing levels are "at a speed way in excess of what the industry needs or wants," and says a "disconnect" between airframe and engine manufacturers has directly influenced delivery delays which "are not just annoying, they have a big financial impact" on airlines. "We need strong competition between manufacturers. We only have two. I think we have seen both manufacturers have become complacent… They were planning on delivering a lot more aircraft than was required by the industry," he says. Qatar Airways Group CEO, Akbar Al Baker supports this view and suggests manufacturers should change their priorities. "In my opinion both Airbus and Boeing are simply in a competition of who sells the most aircraft and makes the highest revenue," he says.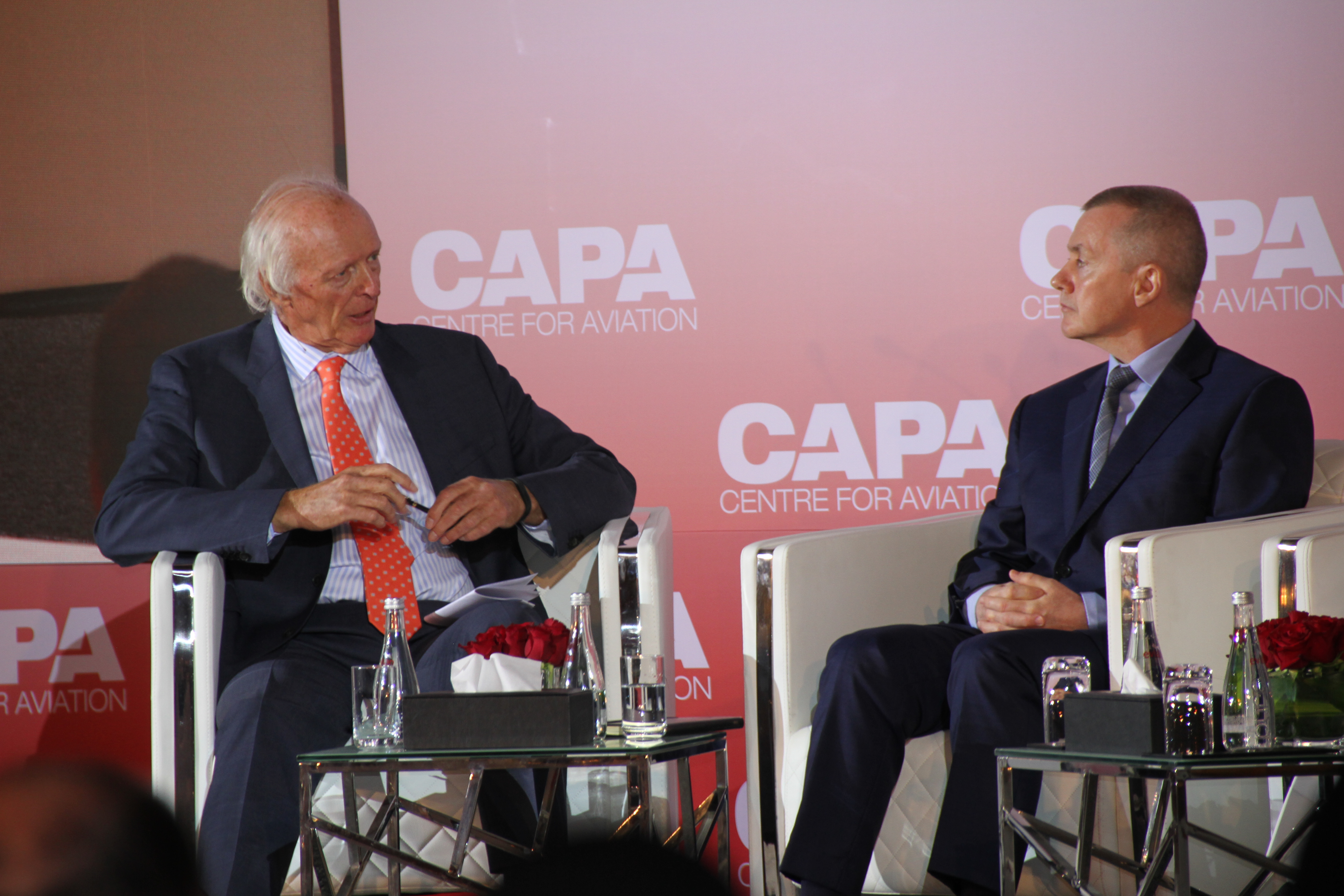 ---
The Qatar blockade – it is not just its neighbours that have 'envy' at its growth
Qatar Airways Group CEO, Akbar Al Baker, says the "envy of many others" is among the motives of its neighbours blocking air accessibility into Qatar and goes against the nation's own agenda of "connect with no borders, only horizons". But, it is not just its neighbours in the Gulf, but this spreads across the globe. "There are certain people in Europe that are very protectionist and use all the tools under their sleeve to block liberalisation to keep monopolistic hold on the industry," he explains. This is happening across the world to "protect under-performing sick carriers" against the benefits enhanced connectivity can deliver, according to Mr Al Baker. However, he notes that US authorities actually have a "very good standing" on this. Currently, he believes the industry is taking "one step forwards, one step backwards so we end up back at the same spot each time" and governments continue to use the industry as a "milking cow" for economic gain.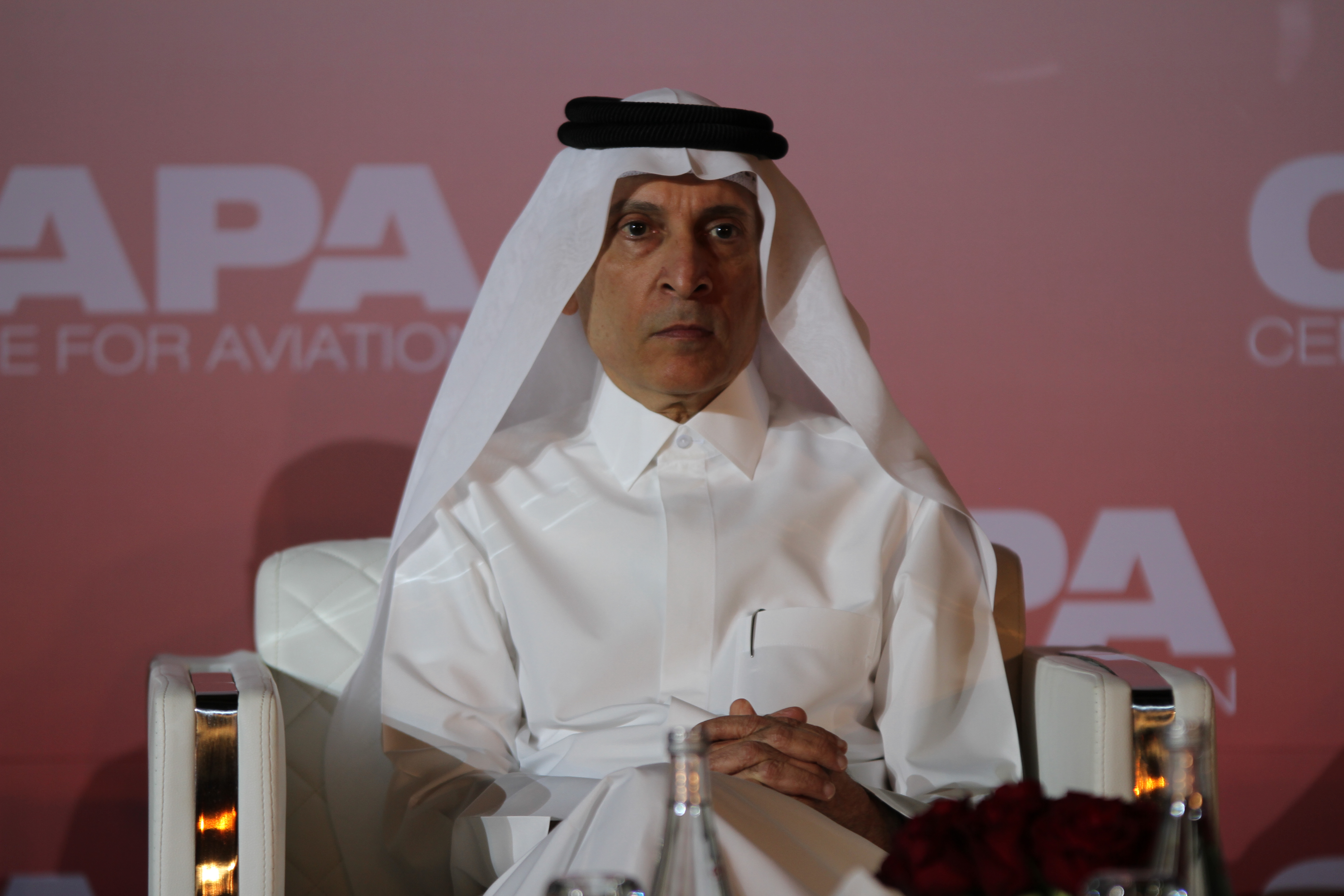 ---
The next month 'will certainly be challenging' for the airline industry and governments
The International Air Transport Association (IATA) has said history indicates that the coronavirus is unlikely to have a long-term effect on air travel demand. It notes analysis of previous epidemics such as SARS which shows the industry to be resilient to shocks. Despite concerns over the impact on air travel, IATA analysis suggests that airlines will weather the storm in the long term. "In the past, the airline industry has proven resilient to shocks, including pandemics," it says. "Even in the outbreak of SARS, monthly international passenger traffic returned to its pre-crisis level within nine months." However, the ongoing outbreak will continue to present hurdles for the industry in the short-term. "The next month will certainly be challenging for the airline industry and governments," says IATA's director general, Alexandre de Juniac.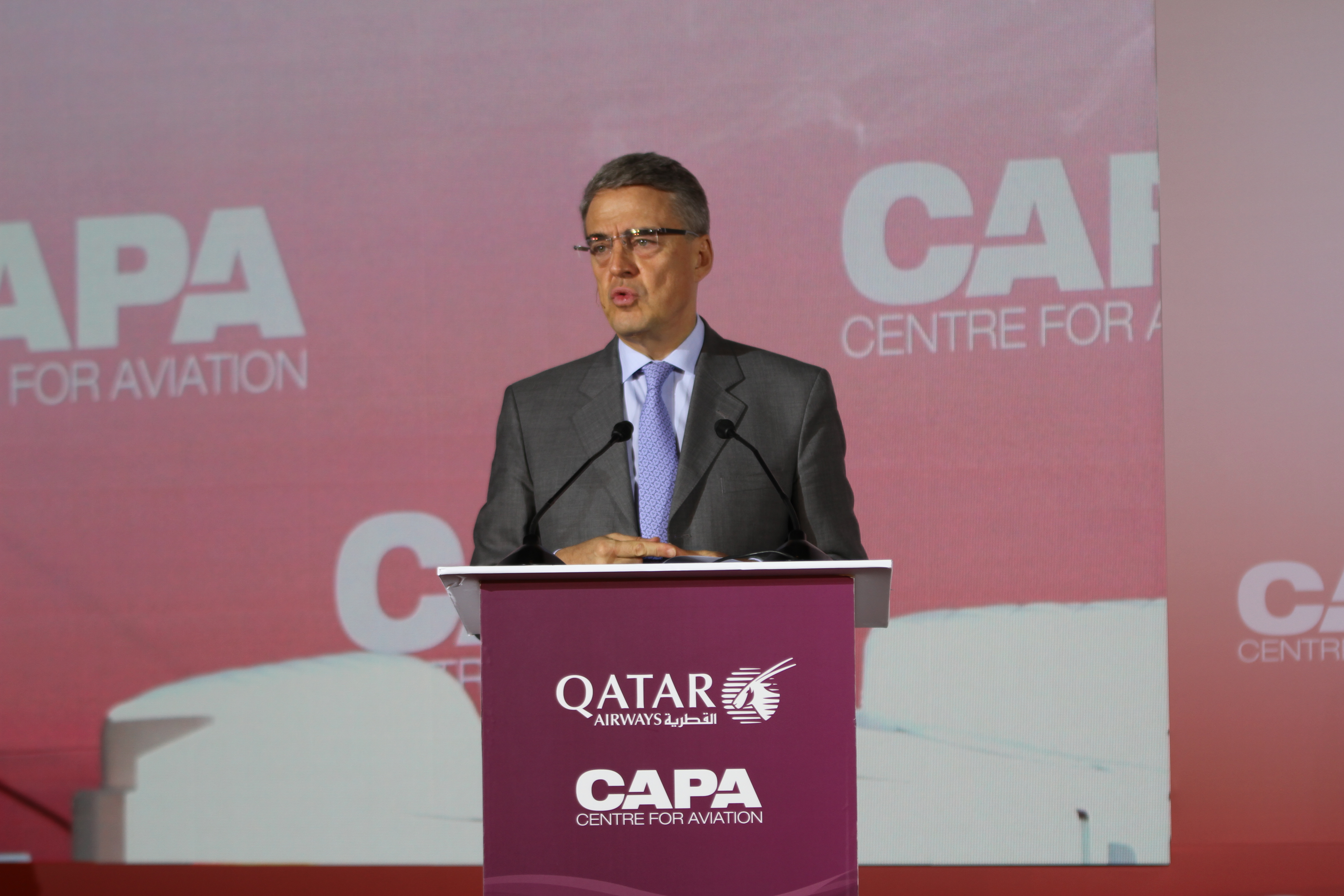 ---
The end of the so-called 'Middle East Big Three' and the introduction of 'big and small'
The emergence of the big Gulf hub airlines has seen Emirates Airline, Etihad Airways and Qatar Airways collected under the term the 'Middle East Big Three,' but Qatar Airways Group CEO, Akbar Al Baker, says that term is no longer relevant. "There is no more big three, only a big two," he says, highlighting the restructuring and change of focus at Etihad Airways over the past year. Moving forward he doesn't even see a big two. "That big two will become big and small with the way things are going," he suggests as Emirates Airline appears to take a breath in its development strategy.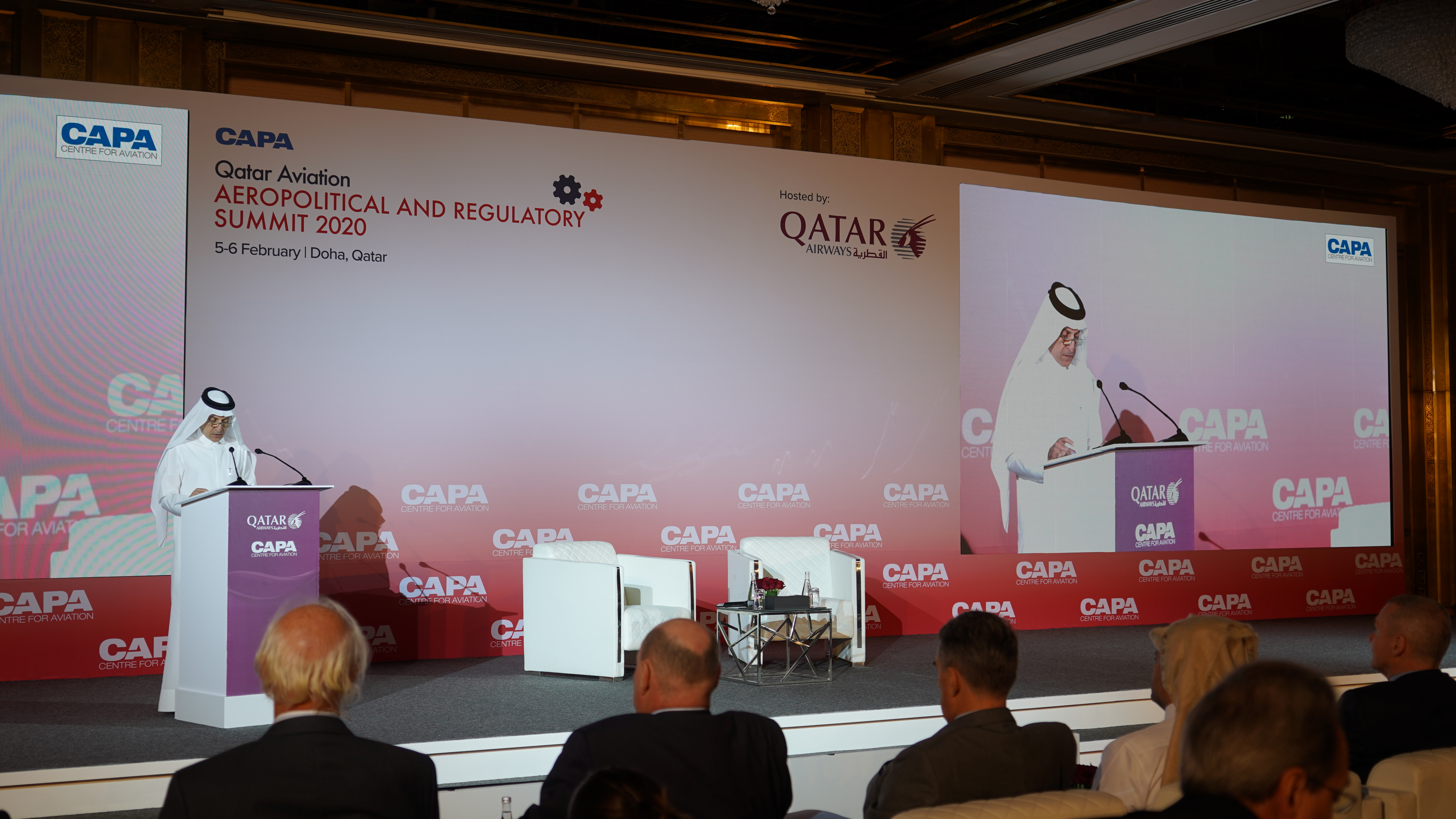 ---
IAG's retiring CEO Willie Walsh hopes others can now step up and 'challenge the industry'
The airline industry will lose a big character when International Airline Group CEO, Willie Walsh, steps down following a long career that started as a pilot and ends as one of the industry's most-respected airline bosses. On his impending retirement, he says: "I thoroughly enjoyed it, but it is time to move on. There are other good leaders to challenge the industry. I like to think I challenged the industry. I will still be watching closely."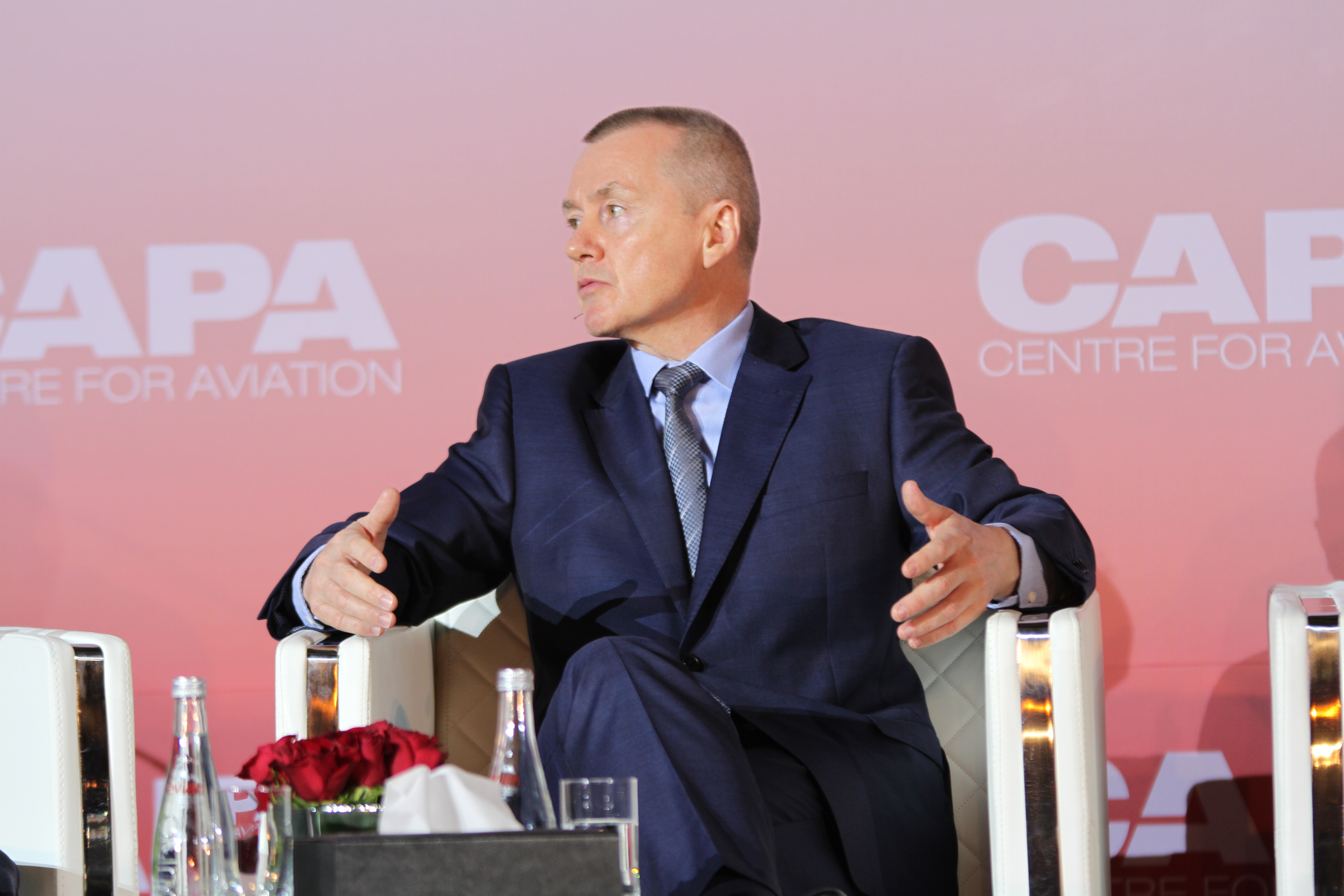 ---
Qatar Airways will 'announce another handful of destinations'
Earlier this year, at the Kuwait Air Show, Qatar Airways announced the latest expansion of its network with planned new connections this year to Almaty and Nur-Sultan, Kazakhstan; Cebu, Philippines; Accra, Ghana; Trabzon, Turkey; Lyon, France; Luanda, Angola; and Siem Reap, Cambodia. The airline's Group CEO Akbar Al Baker confirms that there is still more growth to come and that before the major ITB travel show in Berlin in Mar-2020 Qatar Airways will "announce another handful of destinations". He adds: "We want to have a network that will really serves our hub, but not compromise the quality of service."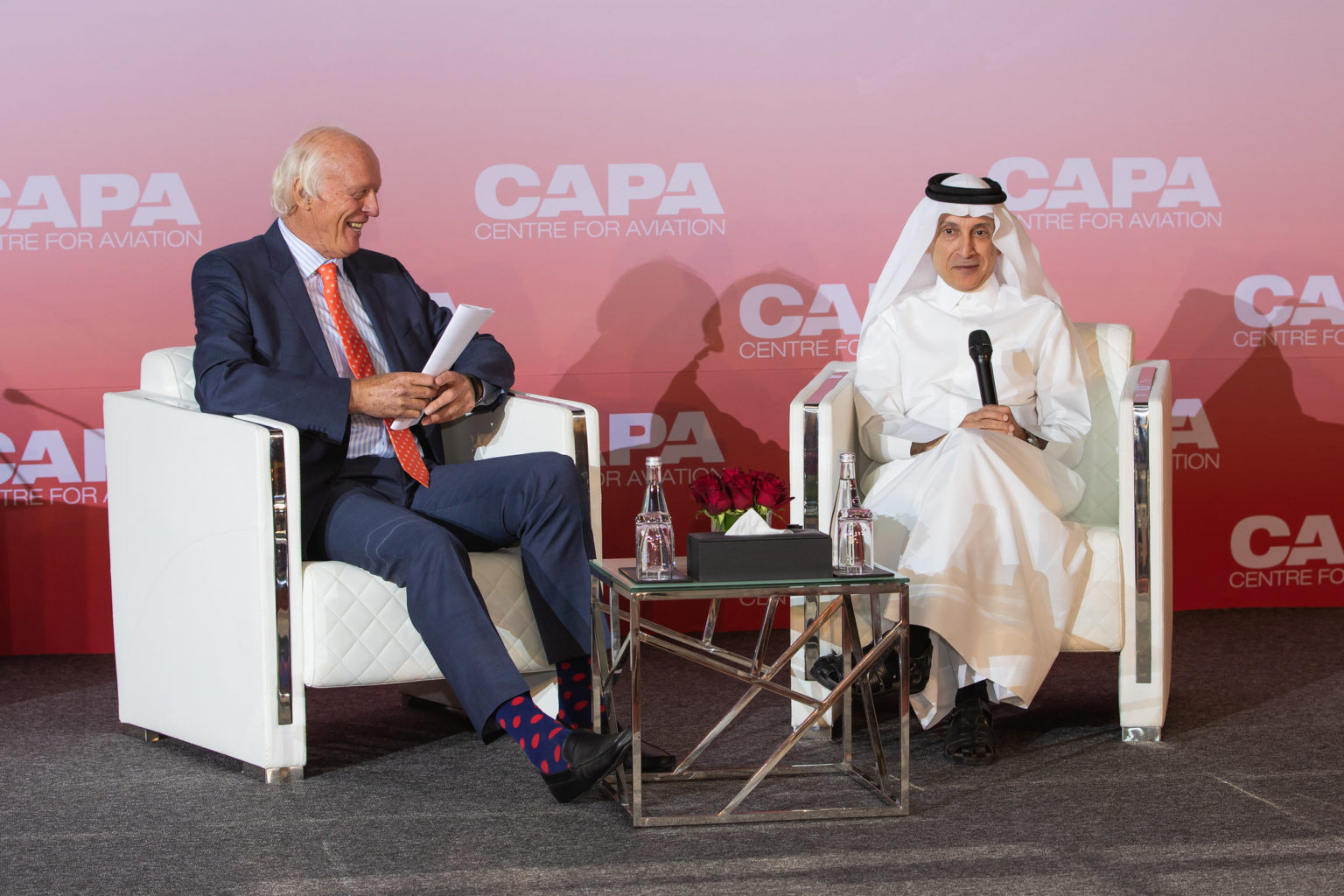 ---
IAG's landmark Paris Air Show Boeing 737 MAX order was about investing in the Boeing brand and not the aircraft brand
International Airlines Group (IAG) secured attention when it placed a surprise Letter of Intent (LoI) commitment to buy up to 200 MAX aircraft from Boeing during last year's Paris Air Show. Not many people saw that one coming from the current Airbus A320 Family and A320neo Family customer, but it was a logical move and a shrewd bit of business from its CEO Willie Walsh, a former 737 pilot. But, what was most interesting about this announcement was that not once did IAG refer to the aircraft as the MAX in its press release confirming the deal, instead simply describing an intent to purchase 737-8 and 737-10 jets. Boeing's own press statement included the term 'MAX' 13 times. Interestingly, Mr Walsh says in Doha that he doesn't believe that the MAX brand needs to change ahead of the grounded aircraft's likely return to service this year. "I would be pleased to fly on the MAX. I flew the 737, initially from the -200. What version doesn't bother me." However, he did comment that: "It is the Boeing brand we are investing in, not the MAX."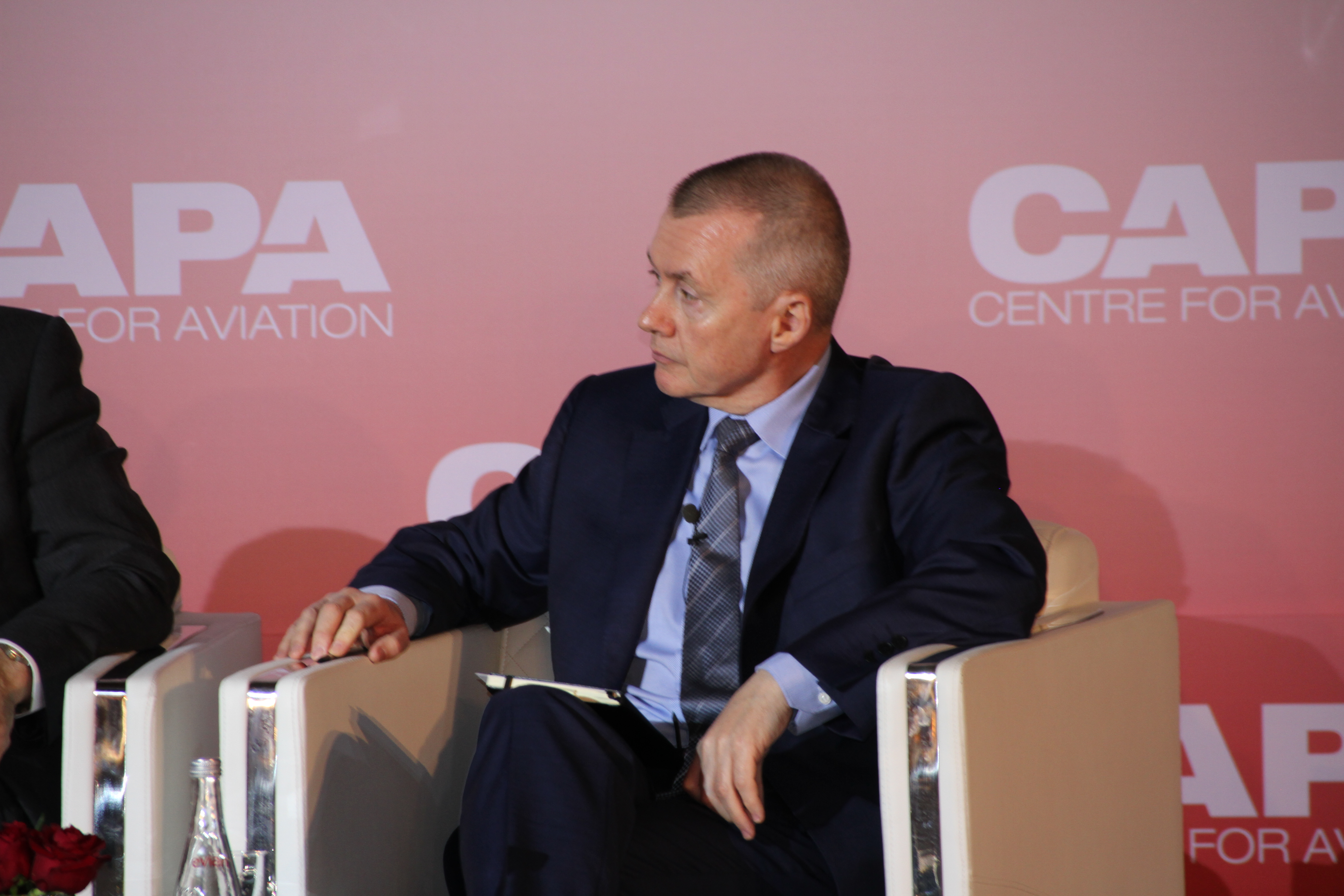 ---
Qatar set to reveal new tourism projects for the private sector at forthcoming ITB show
Qatar Airways is set to make a number of notable announcements at the forthcoming ITB trade show in Berlin in Mar-2020. Alongside adding further new routes – the airline has already added 28 since the regional blockade was introduced and will add 11 more during the course of 2020 – these will include some new tourism projects. Group CEO Akbar Al Baker, says these major tourism projects will be "handed over to the private sector," but the Government will retain an interest to "keep standards and quality".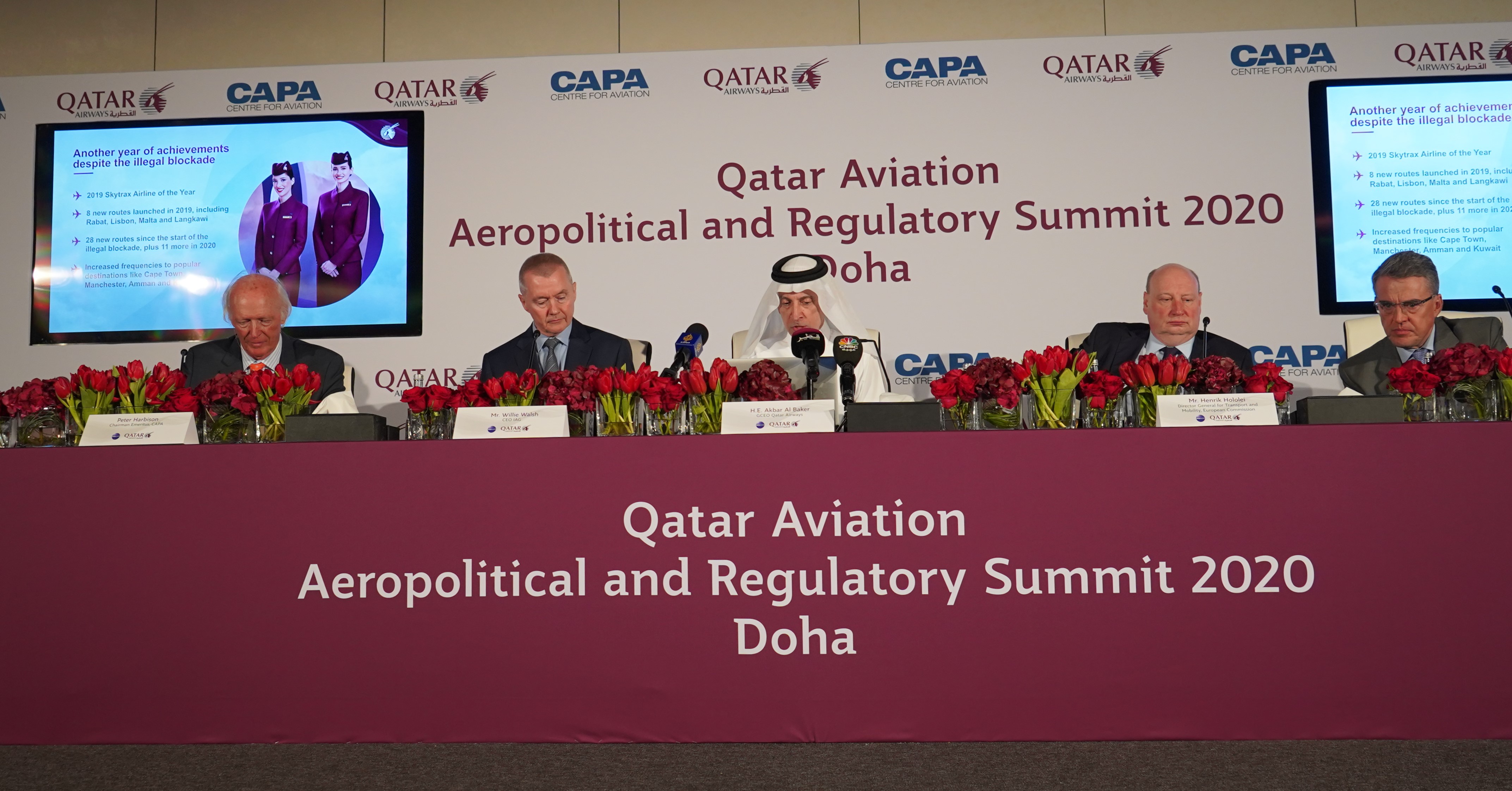 ---
Many Gulf countries 'lack ambition' according to European Commission's director general of mobility and transport
One of the big stories that emerged at last year's inaugural CAPA Qatar Aviation Aeropolitical & regulatory Summit was the news of a brand new air service agreement between the European Union and Qatar. That was formally ratified just months after departure from Doha. It was a landmark deal, says Henrik Hololei, director general mobility and transport at the European Commission, but has not pushed others in the region to step up to the table. With the exception of Oman, with whom the European Union is currently negotiating an agreement, he says others in the region "lack ambition".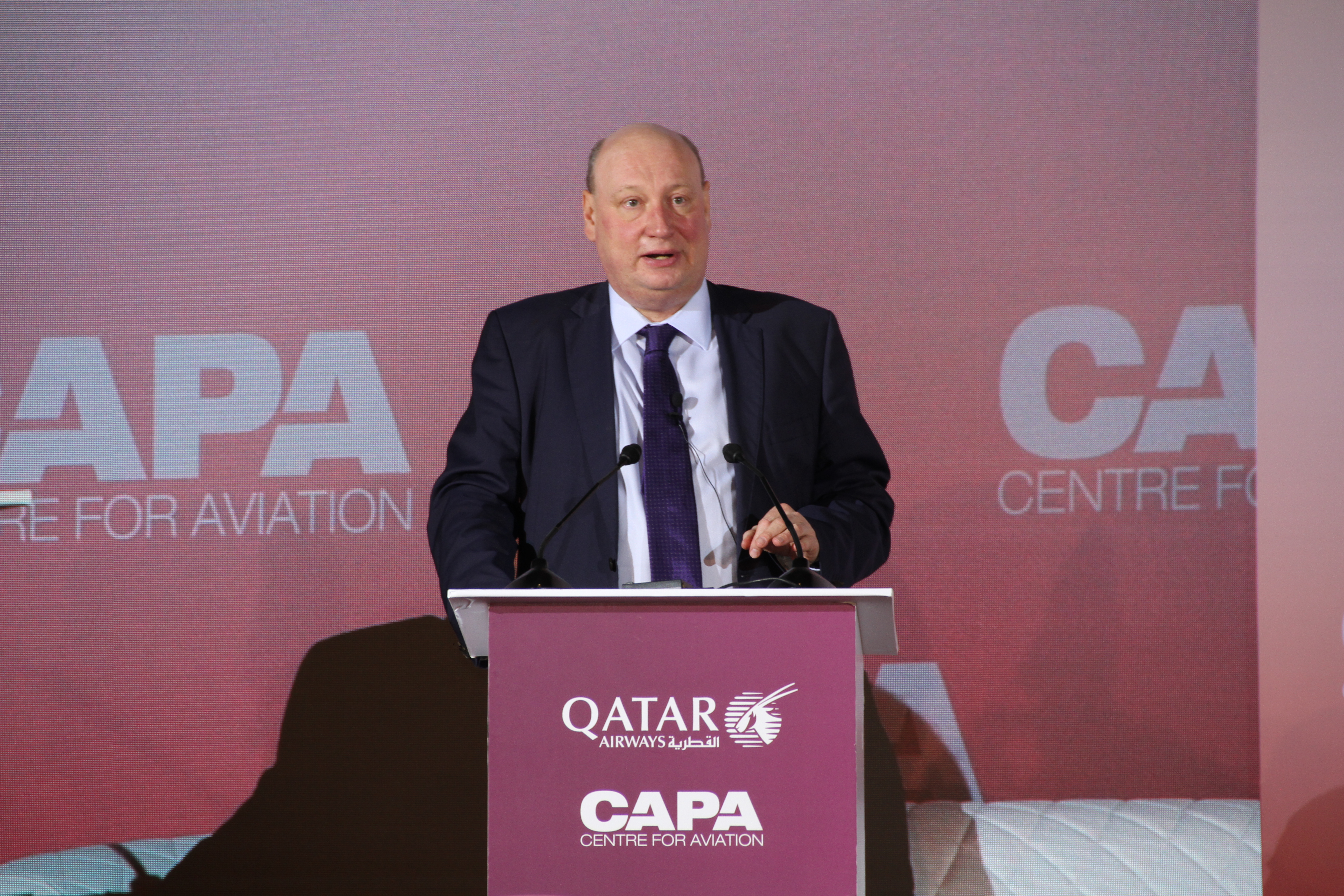 ---
COMAC is making 'significant progress' and could become credible competitor to Airbus and Boeing
International Airlines Group (IAG) CEO, Willie Walsh, believes that the China will in time build aircraft that can seriously compete with models coming off the line from Airbus and Boeing, but acknowledges it will still be some time before the Airbus and Boeing duopoly faces genuine competition. "It will take some time for airlines to look at COMAC and purchase. He thinks it could be 10 to 15 years in the short-haul sector, perhaps a little longer for a widebody.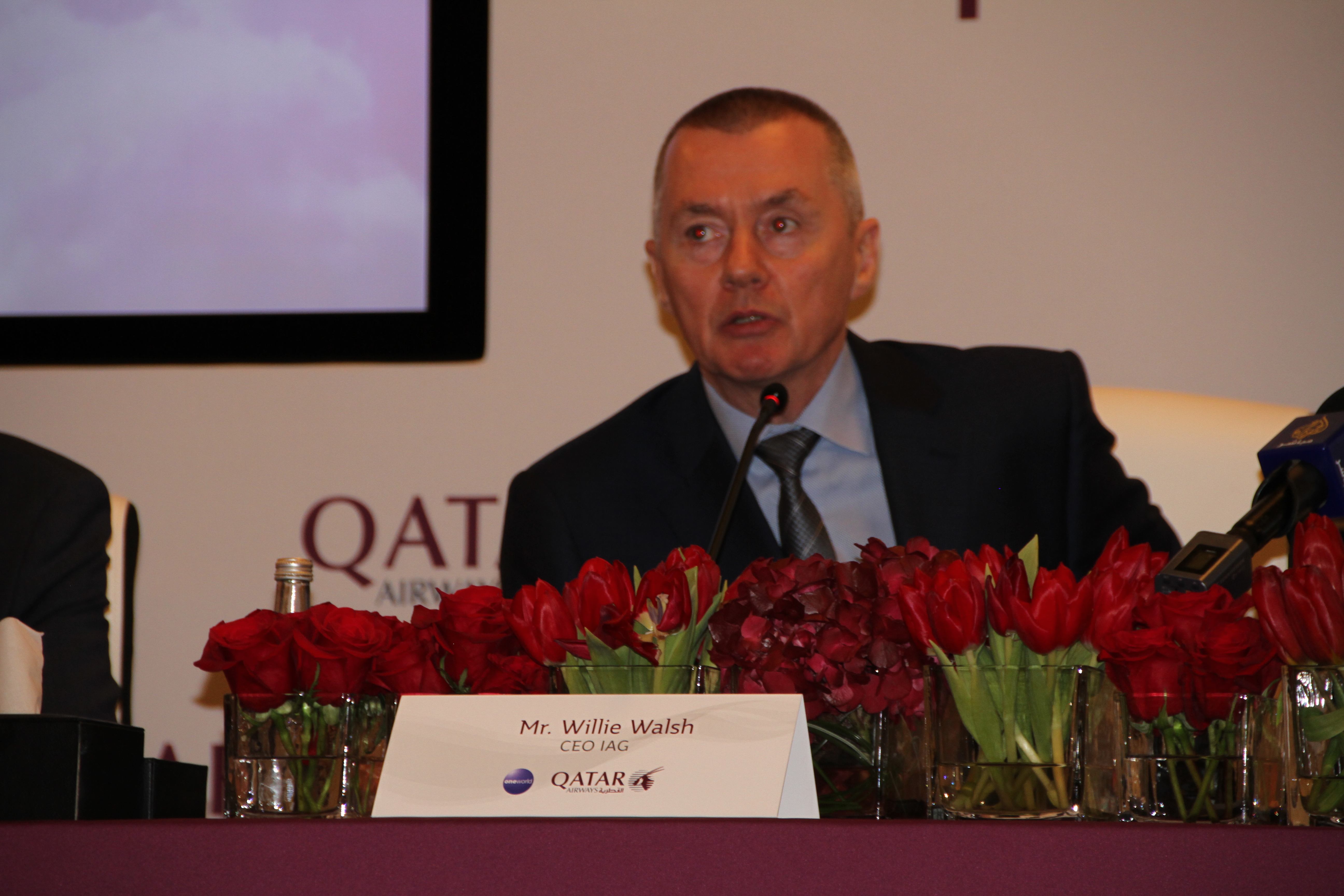 [perfectpullquote align="full" bordertop="false" cite="" link="" color="" class="" size=""]MORE INSIGHTS…
CAPA – Centre for Aviation members were able to see live updates from the CAPA Qatar Aviation Aeropolitical & Regulatory Summit. Find out more about how a CAPA membership provides a front row seat to global aviation news, analysis and data as it happens, with access to a comprehensive suite of tools that can be customised to your needs.[/perfectpullquote]