The enhancements include upgraded optical character recognition (OCR) that is now available on desktop as well as mobile. In addition, KDS Neo now uses machine learning to advance its smart receipt capture capabilities, specifically for multi-country support.
KDS says the OCR allows users to automatically update digital expense reports from a simple photo of their receipt after it used more than 400,000 receipts from over 65 countries during the development stage to teach the system to recognise all supported languages.
Through the use of machine learning, over time the system will "self-teach" to expand on languages and different types of data fields recognised by the application. For example, KDS says the technology could ultimately determine whether an expensed meal receipt was breakfast or dinner.
The company is also exploring long-term functionality that would compare OCR data to expensed items to identify any manual changes and possibly indicate errors or fraud. Other changes to the solution are focused on increasing simplicity and user control during the travel shopping process.
"We listened to feedback from users on what they expect to see in KDS Neo. They want more control over how they book and a simpler, consumer-like user experience. This means complete cross-device functionality and options that correspond to what they actually need," says Bertrand Blais, vice president of product at KDS.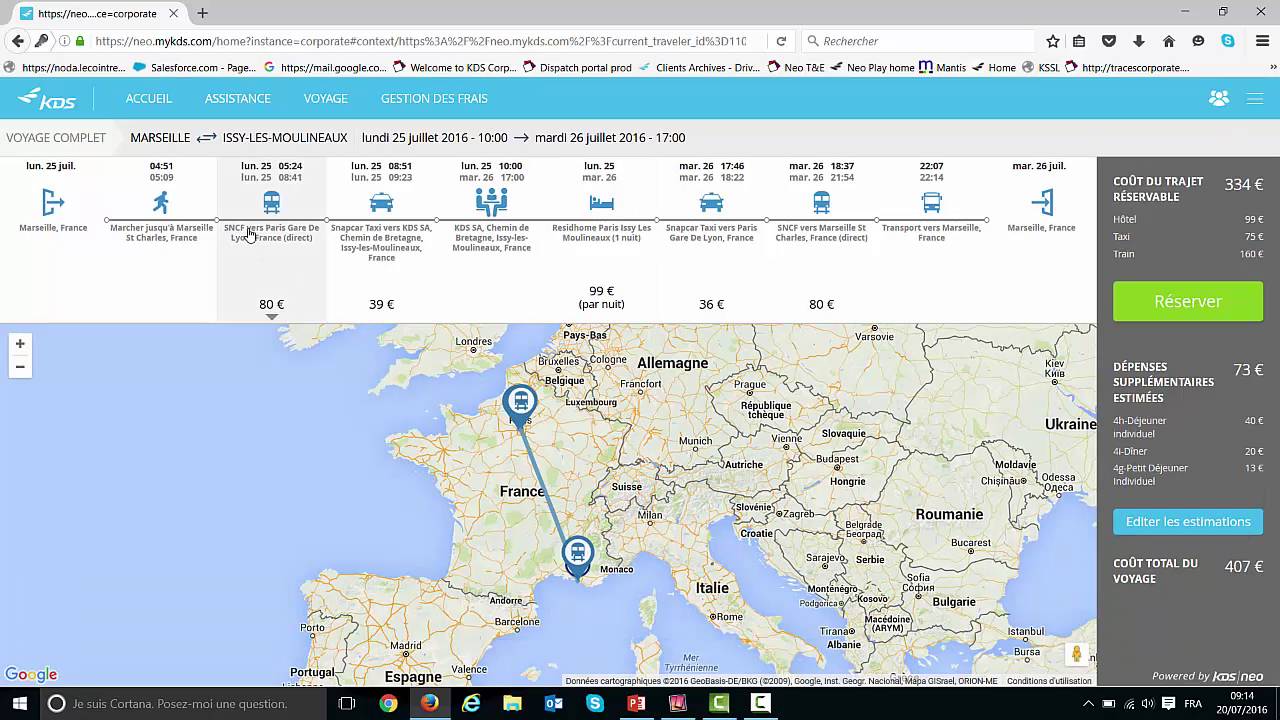 The enhancements come as part of a continued programme of development, growth and investment in KDS Neo by American Express Global Business Travel (GBT), which acquired the company in 2016. Further updates include a multi-leg taxi booking functionality, premium seat booking options and personalisation of mileage claims.
The multi-leg taxi booking allows corporate travellers to add several taxi journeys to a trip at the time of booking. For example, travel between meetings, conference venues, and hotels can be pre-booked and pre-paid, saving time and reducing hassle for the traveller. The traveller can now also provide data to taxi providers such as flight number and arrival/departure terminal information directly in the booking tool.
The premium seat booking tool allows users to access to preferential seat pricing and availability based on their frequent flyer status when it is included in their profile, while the mileage personalisation functionality allows users to save favourite itineraries to quickly expense regular car trips.
It is now two-and-a-half years since KDS became part of the American Express GBT family and with the support of the global TMC, it has steadily increased its client base and R&D investment to simplify the user experience. Since its acquisition the company has increased its staffing levels by 40% and its R&D investment as a proportion of its revenue is now among the highest in the technology sector at 23%.
"One of the most exciting results of our closer relationship with GBT is the dynamism it injects into our business. We have been able to accelerate product development and extend this offering to a larger client base, which in turn feeds our R&D. It's a virtuous cycle that has paid off for all our users," explained Roxana Bressy, CEO of KDS last year.
The further simplification of the user experience of the KDS Neo travel solution through the injection of insights from usage data into its development decisions as part of GBT's ambitions to create a seamless end-to-end experience centred on the modern business traveller, is a clear benefit of this closer relationship.