[perfectpullquote align="left" bordertop="false" cite="" link="" color="" class="" size=""]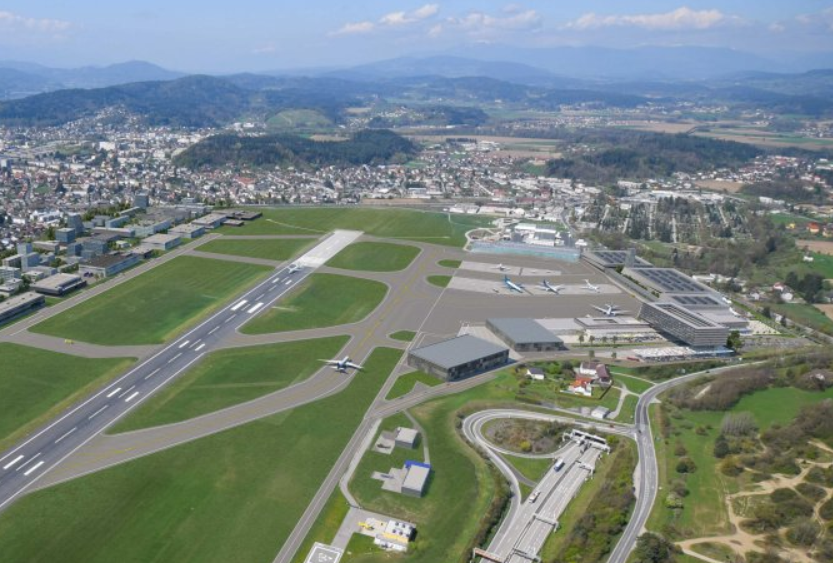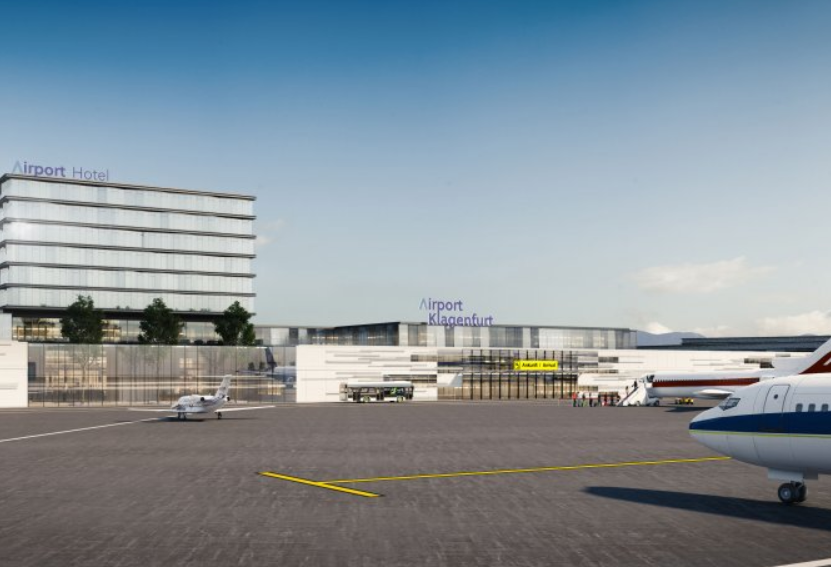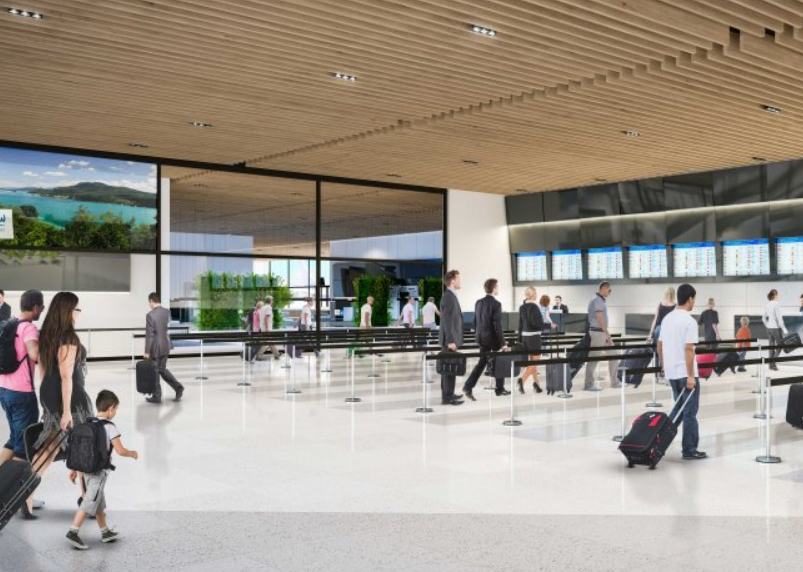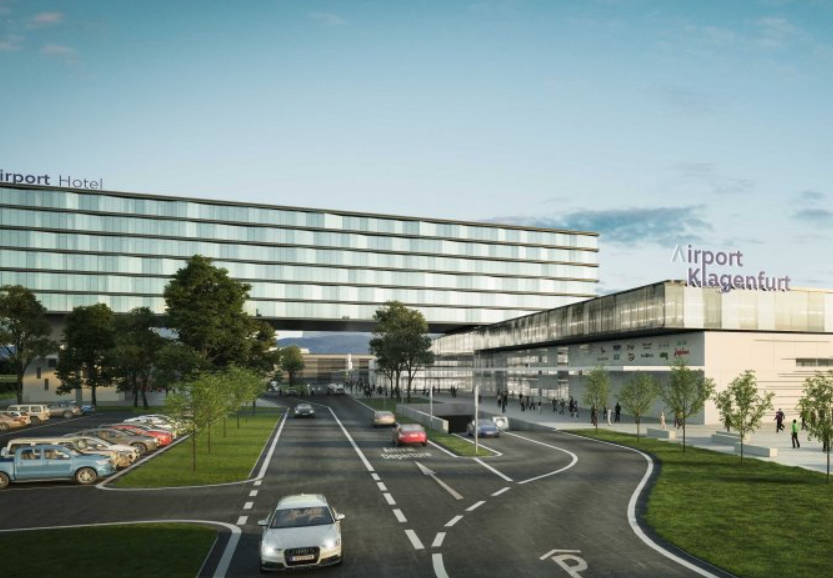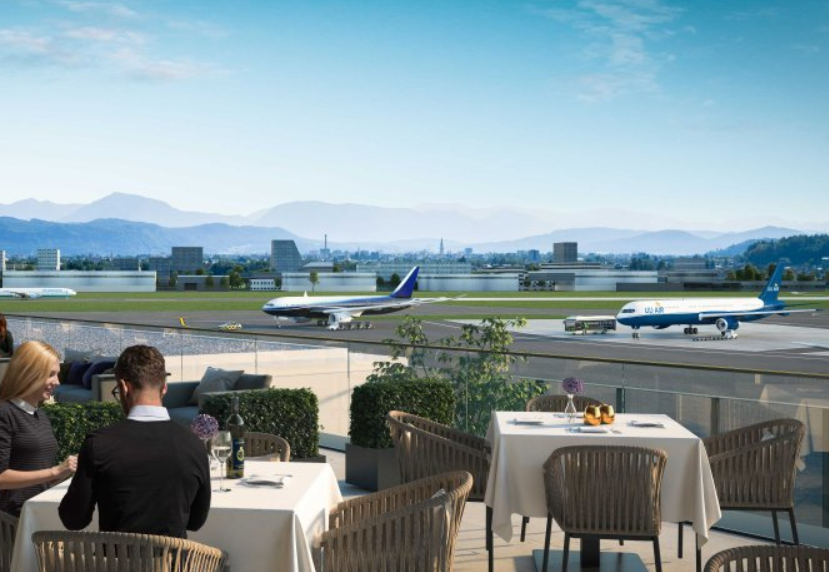 [/perfectpullquote]
The ambitious project will revolve around four sub developments, including AVITEL, a 250-room airport hotel, AVILOG, a 136,500sqm logistics and commercial centre, the AVIMOTION technology park, and AVIFAIR, a 35,000sqm exhibition centre with seven halls, trade fair and congress centre.
These new facilities will be developed alongside expansion works at Klagenfurt airport itself, which begin in 2020 and run until 2024 to increase capacity to one million passengers per annum. Full completion of the airport city will be in approximately 2035 and promises to stimulate over 5,000 new jobs.
While not a major business destination, Klagenfurt does have decently sized electronics and engineering industries, with Infineon, Philips and Siemens having offices in Klagenfurt. The province itself is however above all tourism-oriented, with a sizeable lakes district, vineyards and alpine regions offering attractions in both summer and winter.
The Klagenfurt airport catchment area covers approximately 3.5 million people and, according to Lilihill, has tourism potential of over 20 million overnight stays per annum.
Lilihill has stated it is responding to foreseeable developments in domestic traffic, and will focus on new hub connections offering added value for the region and further growth opportunities for airlines. It envisages new connections to hubs such as Frankfurt, London, Paris and Istanbul, as well as an "optimised" feeder connection to Vienna International airport with Austrian Airlines.
Meanwhile, right across Europe the domestic routes that link and support regional airports are being threatened due to lack of profitability stemming from competition with rail and pressure from political and environmental groups to give preference to transport between these cities which has less of an ecological impact.
Coincidently, about a week after the airport city presentation Austrian Airlines decided to cut one daily frequency between Vienna and Klagenfurt due to low demand, for a total of three daily from summer 2020.
The airline's CEO Alexis von Hoensbroech has recently warned that Vienna-Salzburg, Vienna-Graz and Vienna-Klagenfurt routes are all at risk of suspension in the coming years due to lack of profitability and competition with high speed rail between the cities.
This is also in line with the carrier's plans to phase out its Q400 turboprops, employed almost exclusively on its domestic network, in favour of A320 equipment from 2021. For Lilihill, this is not a confident start for a plan relying heavily on a direct air connection to the capital.
CHART: Austrian domestic seat capacity has gradually declined since 2012 and likely will continue to do so given the rhetoric around unprofitability of domestic activities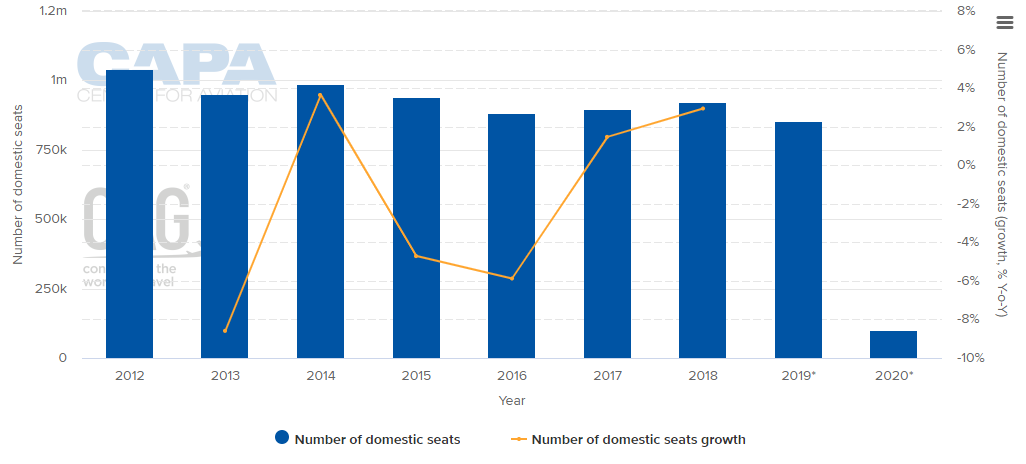 Source: CAPA – Centre for Aviation and OAG
The project will also face stiff competition from other Austrian airports vying to maintain their coveted domestic connection to Vienna. Of Austria's six airports, Klagenfurt is by far the smallest, handling just over 220,000 passengers in 2018 with only one international connection to Cologne.
Its closest neighbour, Graz, is only two hours away by car or InterCity train service. It handled just over one million passengers in 2018 and already has a more extensive network than Klagenfurt comprising numerous routes to Germany, Turkey and Greece.
An exciting new airport city project may have the impact of stimulating new traffic and looking out to 2024 and beyond the potential for new services may intensify, in particular to international European hubs catering for a growing business segment.
It is just as likely though that, given the pressure on European carriers and Austrian in particular to phase out domestic air services, Lilihill may be overstating the domestic demand needed to justify following through with such a mammoth task for such a small city and airport.
Lilihill Capital CEO Karl Georg Eisner insists he is "convinced" of the feasibility of its new airport city development, arguing it will provide a "positive boost to the entire economic area" and a "major development step for the business and tourism location". Time will tell if this gamble will convince Austrian Airlines to think twice about cutting frequencies to Austria's southern-most province.