Singapore Airlines (SIA), whose business model relies on international business travel, recently reported a passenger drop of -98.4% in Aug-2020 and a reduction in cargo of -44.3% year-on-year. The airline has had to reduce pilot salaries, cut 4300 positions across the group and offer voluntary redundancies to employees in a bid to cut costs.
But just because their passengers can't fly anywhere that is not stopping airlines coming up with different ways to give them the on-board experience. Recently the Corporate Travel Community (CTC) reported on flights to nowhere being offered by a number of airlines, including by Qantas, All Nippon Airways, Japan Airlines and EVA Air (Flights to nowhere seem to be a growing trend for airlines, but while delivering much-needed revenue and building brand loyalty, do they break the sustainability code?), as well as in-flight food being available on the ground (Would you go out of your way to eat airline food on the ground? If you are missing that in-flight eating experience, now's your chance!).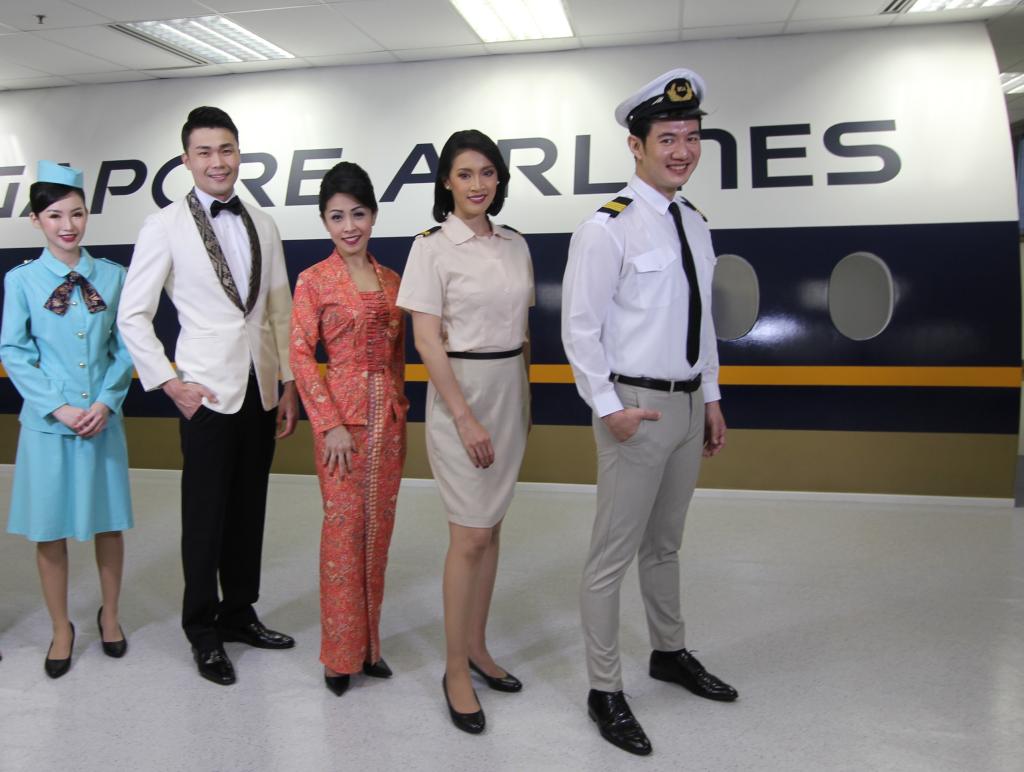 SIA has come up with its own set of initiatives, branded as 'Discover your Singapore Airlines'. While the airline apparently considered adding a flight to nowhere of their own, they have opted for a variety of experiences aimed not only at their traditional customers but also families and anyone who ever wanted to try out SIA's famous service.
Restaurant [email protected] offers customers the opportunity to experience SIA's award-winning on board service and have lunch inside the Airbus A380. Diners can choose from special menus for each cabin with options including SIA's signature international cuisine as well as the best dishes from their Peranakan menu, designed by acclaimed chef Shermay Lee. You can also watch a movie while you dine.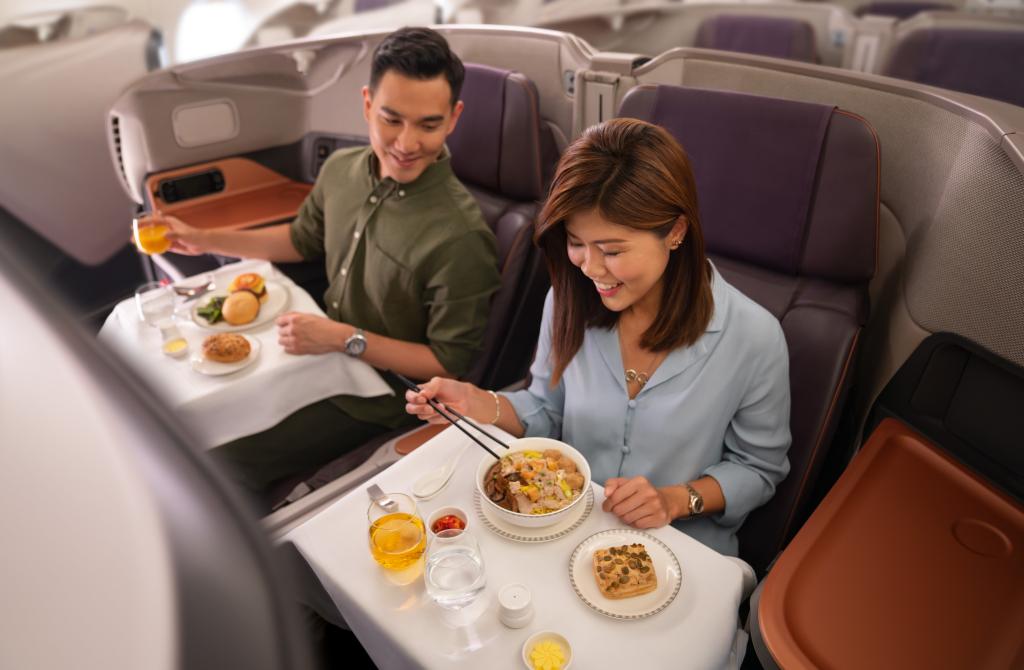 There are also limited slots available for a pre-lunch tour of the A380. All diners will receive KrisShop discounts, a limited edition goodie bag and additional gifts if they turn up in traditional heritage wear. Restaurant [email protected] will be open for business on 25-Oct-2020 with reservations opening on 12-Oct-2020.
Over two weekends in Nov-2020 during the school holidays, Inside Singapore Airlines will provide an exclusive behind-the-scenes tour of the airline's training facilities. There will be a tour around the 70+ years of SIA's history, an opportunity to chat to some pilots and cabin crew and find out about the intensive training they undergo.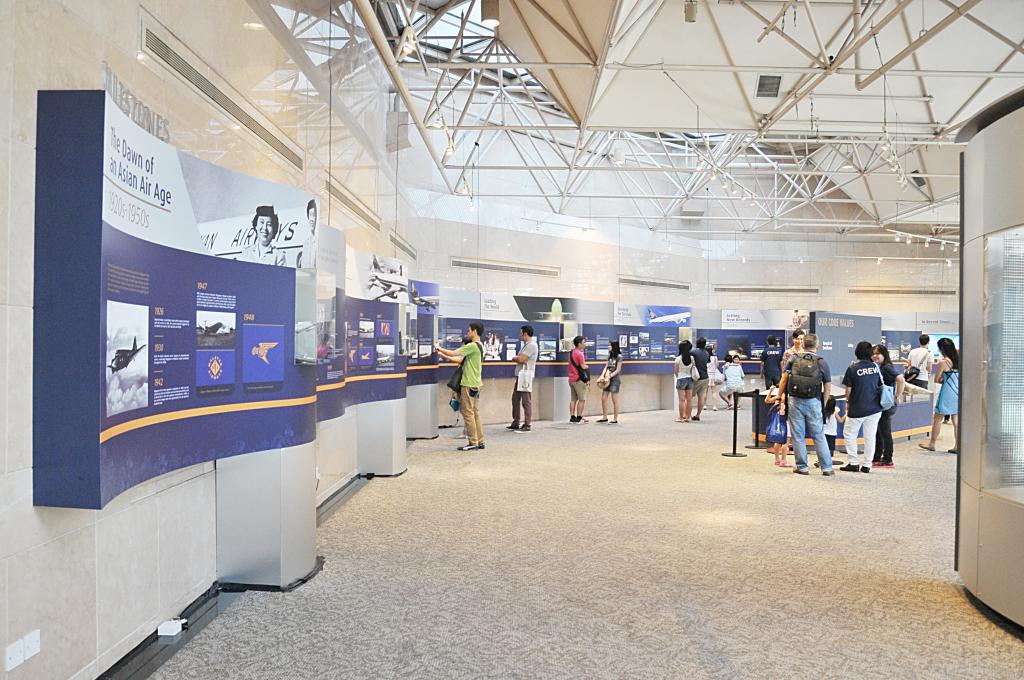 There will be a wide range of activities for the entire family including balloon sculpting and making of batik roses for the children as well as the opportunity to dress up and role play as cabin crew. The guests even get to take home their very own SIA sarong kebaya uniform. Adults can opt for a go in the full flight simulator, taste some of the premium in-flight wines and attend a grooming workshop. In addition, a selection of the most popular meals that are served on SIA flights will be available to purchase. Bookings open on 01-Nov-2020 with the tours taking place on 21, 22, 28, 29-Nov-2020.
Customers keen on enjoying the renowned SIA in-flight dining experience can now do so from the comfort of their own home with [email protected] There's a selection of 10 menus created for Business and First class with options of French, Australian, Japanese and Indian cuisine. Each menu has been created by SIA's international culinary panel which includes the grand master of French cuisine Georges Blanc, eminent MasterChef judge Matt Moran, famed kaiseki master Yoshihiro Murata and celebrity chef Sanjeev Kapoor, so whichever you choose you are sure to get a memorable meal.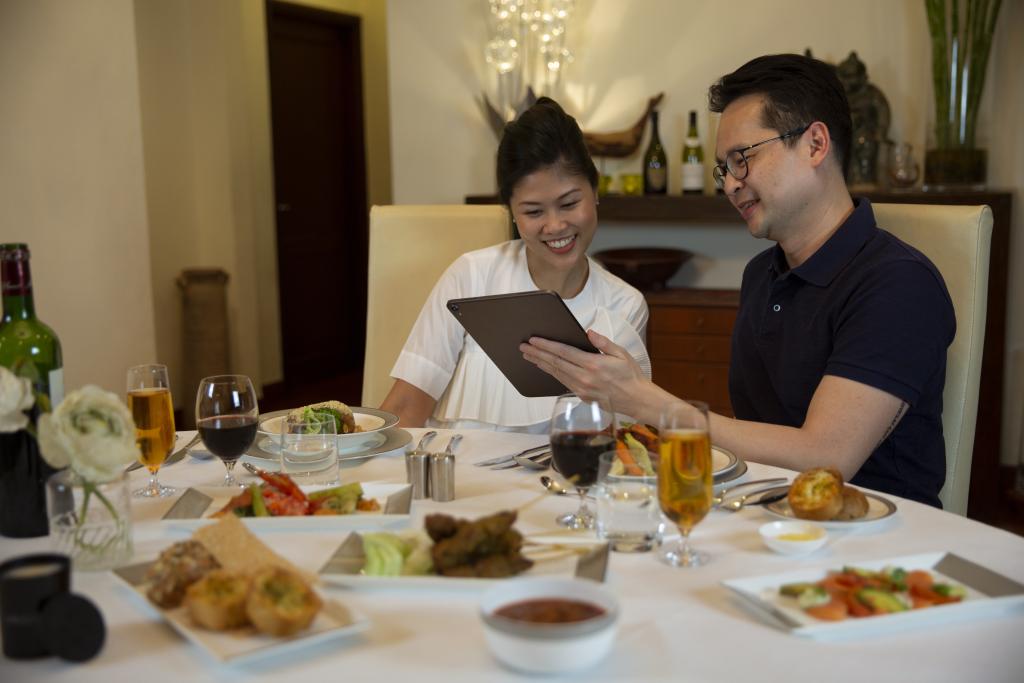 The [email protected] experience is for two people and includes the menu of your choice, plus choice of wine or champagne, a 22 piece tableware set by either Lalique, Wedgwood or Narumi and an amenities kit that are available exclusive on board SIA flights. All delivered to your home. You even have the option of including an exclusive chef to attend to reheat, plate and serve the meal. The experience will be available on KrisShop from 5-Oct-2020 and you can either redeem KrisFlyer member miles or earn miles when you buy.
These experiences will go a long way to keeping SIA's loyal customers in touch with the airline as well as likely making some new fans along the way, and, importantly, delivering some additional revenue into the business.