---
Summary:
The demise of Small Planet Airlines leaves Lithuania again without a 'national airline' even if it did rarely operate out of the country;
Several attempts have been made to sustain a scheduled carrier in the Baltic nation, but the concept has no governmental support;
airBaltic in neighbouring Latvia would be an obvious candidate, building on an already active pan-Baltic strategy, while Ryanair and Wizz Air have grown their presence in Lithuania.
---
There are few countries where an outright charter carrier became the de facto national flag carrier as Small Planet did, the airline being founded and managed by the same team as the one behind former scheduled carrier flyLAL and led by CEO Vytautas Kaikaris.
FlyLAL had come into existence as a state-owned national flag carrier in Sep-1991, shortly after independence was gained. It operated out of a main base at Vilnius, the capital, both domestically and internationally. Despite managing to increase passenger volume even as the global economic crisis grew it ran up debts of EUR25 million in 2008 and ceased operations on 17-Jan-2009, with CAPA – Centre for Aviation noting "unfair market conditions, record high oil prices, low winter travel demand and the wrong fleet" as contributors to its downfall.
Towards the end flyLAL had even sued both airBaltic and Riga Airport in Latvia for 'unfair competition.' As in the case of the failed Malev (2012) and Budapest Airport in Hungary, traffic at Vilnius Airport was badly affected, declining by over 40% in the aftermath.
Following on from FlyLAL was Star1 Airlines, an LCC founded in 2009. It operated both scheduled and charter flights from its base at Vilnius but fell foul of financial difficulties and suspended operations on 01-Oct-2010.
Another start-up, which was unable to sustain scheduled operations, was Air Lituanica, registered in May-2012, more than three years after flyLAL's demise, and effectively an airline owned for and on behalf of the city of Vilnius. It ceased operations on 22-May-2015, just two years after starting business.
It was the failure of Air Lituanica which prompted Lithuania's President, Dalia Grybauskaitė (who is still in office) to say that the Government had no intention of ever supporting a flag carrier again. No model had been proposed that would avoid losses, let alone make a profit, and the Lithuanian people should not have further losses imposed on them.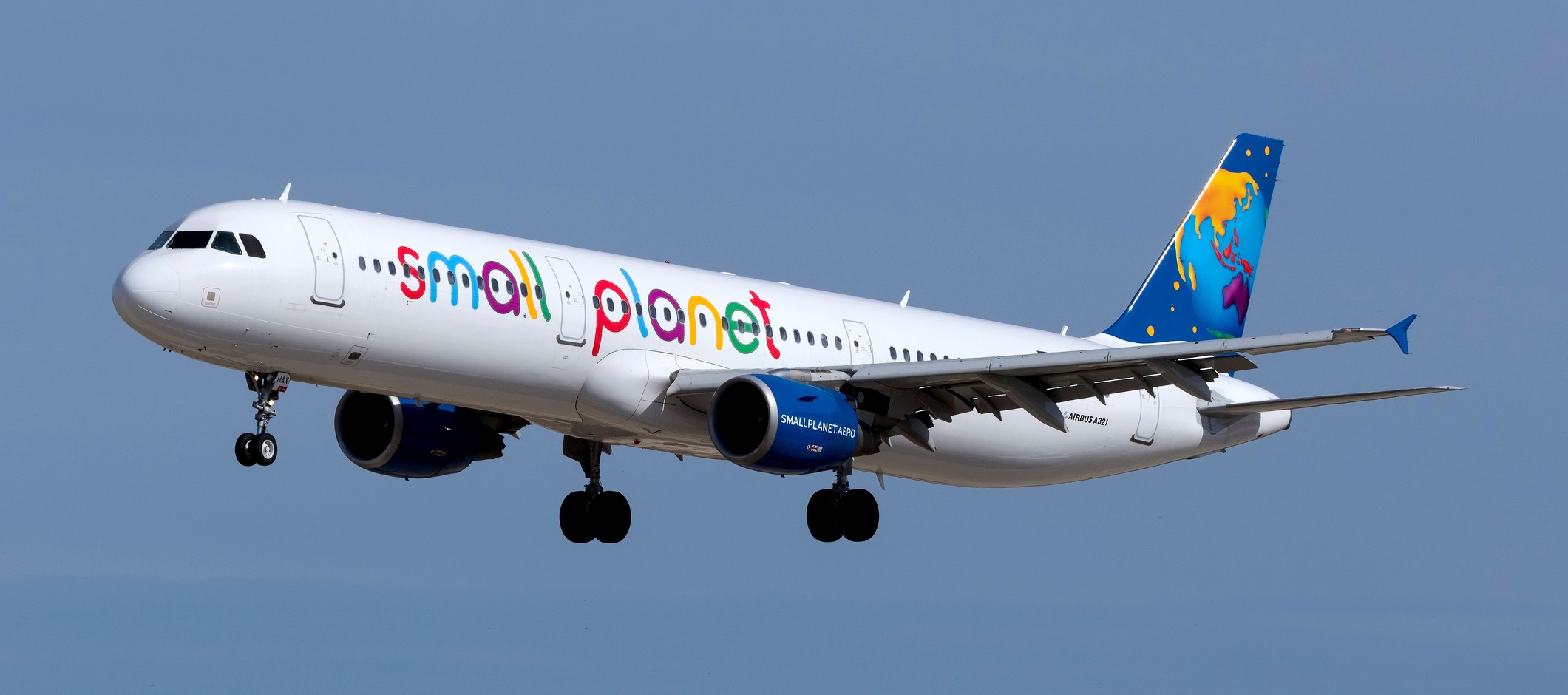 Meanwhile Small Planet, which only flew charter or wet lease operations - mainly outside of Lithuania despite holding a scheduled license there - was, only a few years ago, doing rather well, with plans to expand operations in the European low season by opening new ventures in Cambodia and Thailand.
It was the first Lithuanian carrier to exceed one million annual passengers and in 2017 flew 2.7 million. It had one of the lowest CASKs (cost per available seat kilometres) in Europe, was not highly leveraged and was profitable. But then between 2015 and 2016 its bottom line – net profit – plummeted from EUR19.2 million to –EUR3.8 million and the writing was on the wall even though it was operationally in profit in 2017 and also this year, ultimately being brought down by creditor demands in the subsidiary countries.
So despite losing its 'national carrier' there should actually be little impact from Small Planet's demise on Lithuania's three main airports at Vilnius, Kaunas the second city and Palanga on the coast, which collectively operate as SE Lithuanian Airports, and which is being readied at great length for privatisation.
CHART - Small Planet Airlines may be Lithuania's national carrier, but it held less than 5% of the country's weekly system capacity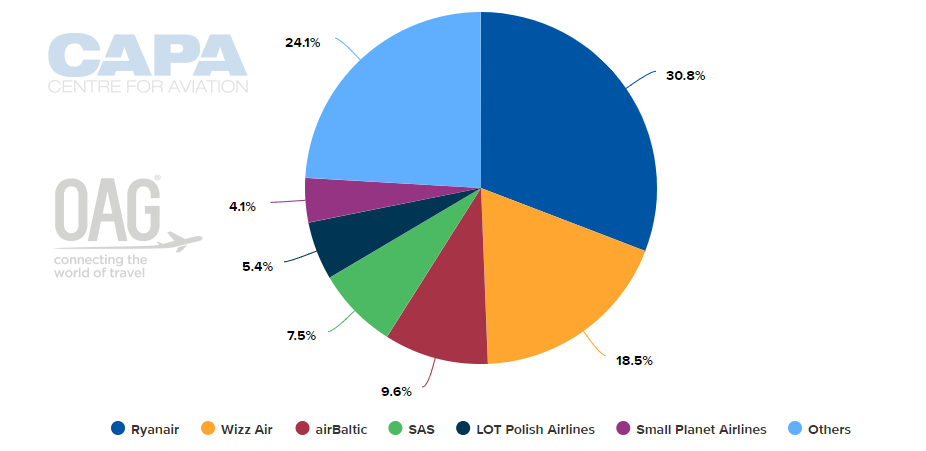 Source: CAPA - Centre for Aviation and OAG (data: w/c 03-Dec-2018)
Taking the largest, Vilnius International Airport, as an example, Small Planet had only 5.3% of the seat capacity there in w/c 03-Dec-2018, the largest carriers being Ryanair and Wizz Air, followed by airBaltic, though it did have slightly more of the movements (9.2%).
However, and this is the interesting thing, full service carriers in total account for exactly a third (33.8%) of capacity. At Palanga they are more important still, accounting for almost 50% of capacity though not at Kaunas, where the level is just 4%.
This does suggest though that perhaps it is time for Ms Grybauskaitė to revisit her opinion on the value of a Lithuanian scheduled carrier, perhaps in the form of a deal with airBaltic or another airline. It is a sorry state of affairs when the government has to coerce LOT Polish Airlines into operating Vilnius – London City services (one of several routes on a public service obligation scheme) with the promise of EUR3 million in compensation if low load factors are experienced.
One thing is certain. Mr Kaikaris has ample experience now of operating out of Lithuania; more than anyone. Would he not be up for a new challenge?