Lufthansa is approaching ten years of operation with the A380 having taken delivery of its first aircraft in May-2010, the first of four aircraft it received that year. It now operates 14 of the aircraft with an average fleet age of 7.8 years, albeit its last aircraft only arrived in the first half of 2015. They are all configured in a four class arrangement with 8 first, 78 business, 52 premium economy and 371 economy seats.
It was only last year that Lufthansa started to regularly deploy the A380 from Munich, a move that was driven by a disagreement with Fraport, the operator of its Frankfurt Airport hub, over changes to its development strategy and costing structure. It has previously only flown the type from Munich for a week on a daily return rotation to New York in Dec-2011.
That initial stage had seen five aircraft moved across from Frankfurt and these have been used to operate routes to Beijing, Hong Kong and Los Angeles from Munich. This winter the aircraft will be deployed to Hong Kong, Miami, San Francisco and Shanghai, according to its planned schedules.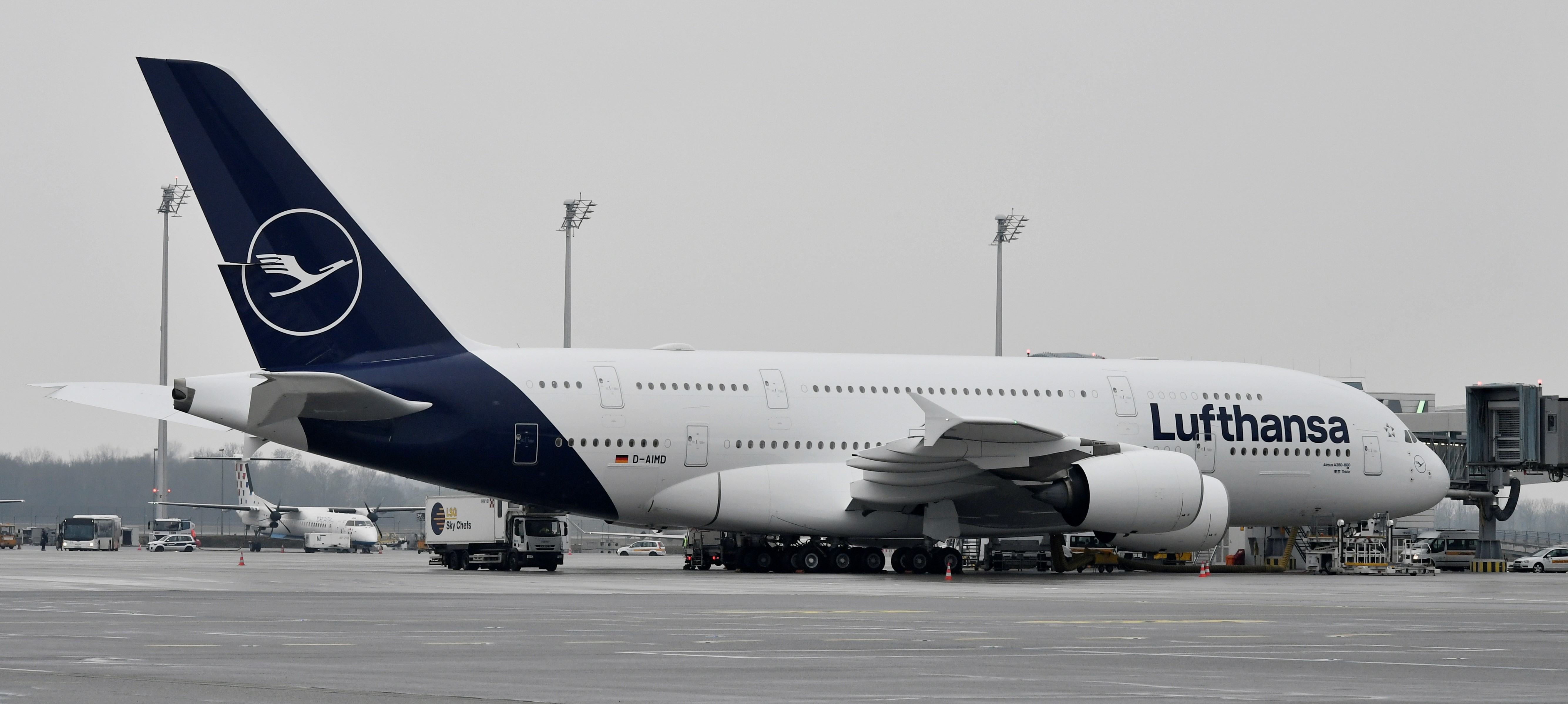 Its latest schedule update into summer 2020 shows it will now switch a further two aircraft across from Frankfurt in summer 2020 to introduce the type on flights from Munich to Boston and to turn the San Francisco deployment into a year round operation. The type will also be used on routes to Beijing and Los Angeles as per this summer.
"Since last March, the A380 has been operating very successfully from Munich," says Harry Hohmeister, member of the executive board of Lufthansa. In fact, just a few weeks ago it celebrated its millionth A380 passenger on board in Munich. "Our customers and our crews love the A380 experience. The flagship of our fleet is perfect for our 5-Star hub Munich. We will continue growing where quality and costs go hand in hand," adds Mr Hohmeister.
It appears that the A380 has fitted well into the expanded Lufthansa operation in Munich, but its outlook still remains uncertain within the German carrier's future strategy. Like others it could seek to expedite the type's retirement. In fact, under the terms of its A350-900 deal, it will return six of the 14 A380s to Airbus between 2022 and 2023 (there are suggestions these could be destined for IAG and British Airways). These will likely be the oldest aircraft in its fleet, but will leave it with a sub-optimal fleet of just eight aircraft.
It is unclear at this time if after the aircraft's retirement schedule begins if the type will continue to be split between the two hubs or based in just one location. An analysis of this week's schedules shows that Lufthansa's six oldest A380s are currently split between the two hubs.