INNSiDE by Meliá Bangkok Sukhumvit joins unique collection of cutting-edge hotels
Towering over Bangkok's trendy On Nut neighbourhood, reaching 34 floors, the 208-room INNSiDE by Meliá Bangkok Sukhumvit celebrated its grand opening on 07-Jul-2023. It is Thailand's first 'INNSiDE by Meliá' hotel and the fourth Meliá property to debut in the kingdom after the nautical-themed Meliá Koh Samui, wellness-inspired Meliá Phuket Mai Khao and urban hotel Meliá Chiang Mai opened in 2020, 2021 and 2022 respectively.
The hotel is a 30-minute ride from Suvarnabhumi Airport and close to an array of services and attractions suited to business and leisure travellers including the On Nut BTS Skytrain station and Bangkok's largest convention centre, BITEC.
The lifestyle hotel's vast 32nd floor co-working space with soaring floor-to-ceiling windows offers a front seat to Bangkok's sweeping skyline. Meanwhile, five playful meeting rooms and multifunctional areas have been designed to encourage creativity and productivity.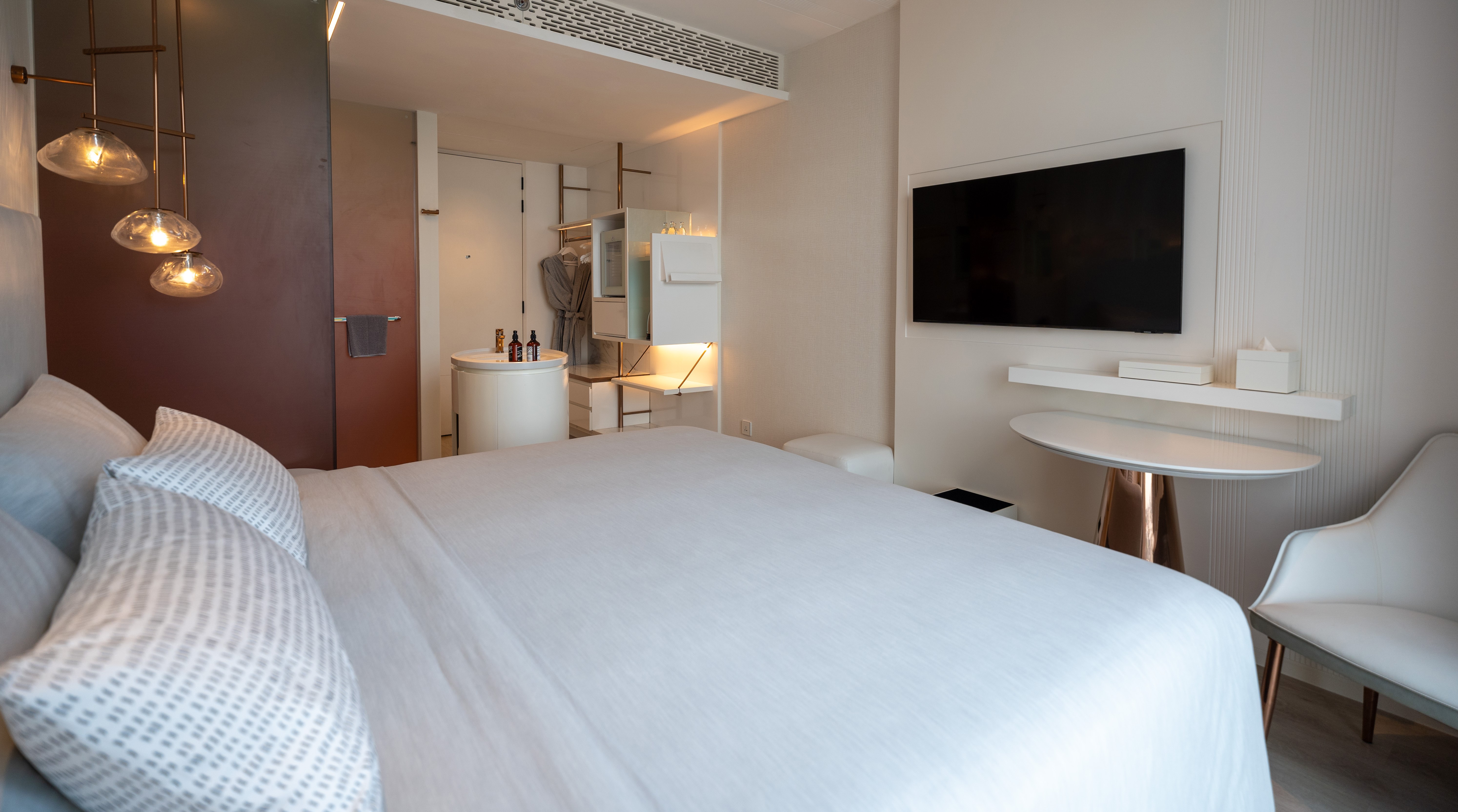 The property's rooms range in size from 20 sqm to 64 sqm, with the eight accommodation categories falling under two umbrellas – 'INNSiDE Room' and 'The Townhouse'.
The 'INNSiDE Room King' and 'INNSiDE Room Twin' are each 20 sqm and feature a king-size bed and twin beds respectively, with the 'INNSiDE Connecting Room' at 40 sqm when one room with a king bed connects to another with two single beds.
As their names suggest, the 'INNSiDE Room King City View' and 'INNSiDE Room Twin City View', each at 20 sqm, located on the hotel's upper floors, offer full length windows on the capital city's constant movement.
Gran Meliá debuts in Vietnam city of Nha Trang
The all-villa Gran Meliá Nha Trang property at Vega City Nha Trang, one of Vietnam's most popular oceanfront destinations, welcomed its first guests in early Jul-2023. The property, owned by KDI Holdings, features 94 private pool villas and is the first hotel of the Spanish hotel group's most luxurious brand in Vietnam, where the group currently operates 18 hotels and resorts.
The 272-key resort, the second Gran Meliá to open in Southeast Asia, features expansive accommodation, from 68sqm rooms with garden views, to villas that range in size from one-to-four bedrooms. The jewel of the accommodation is a palatial multi-level four-bedroom villa, at nearly 700sqm.
Suitable for MICE, the property has a multi-function space that can cater for up to 110 guests at a cocktail reception-style event and around 60 for a seated meeting.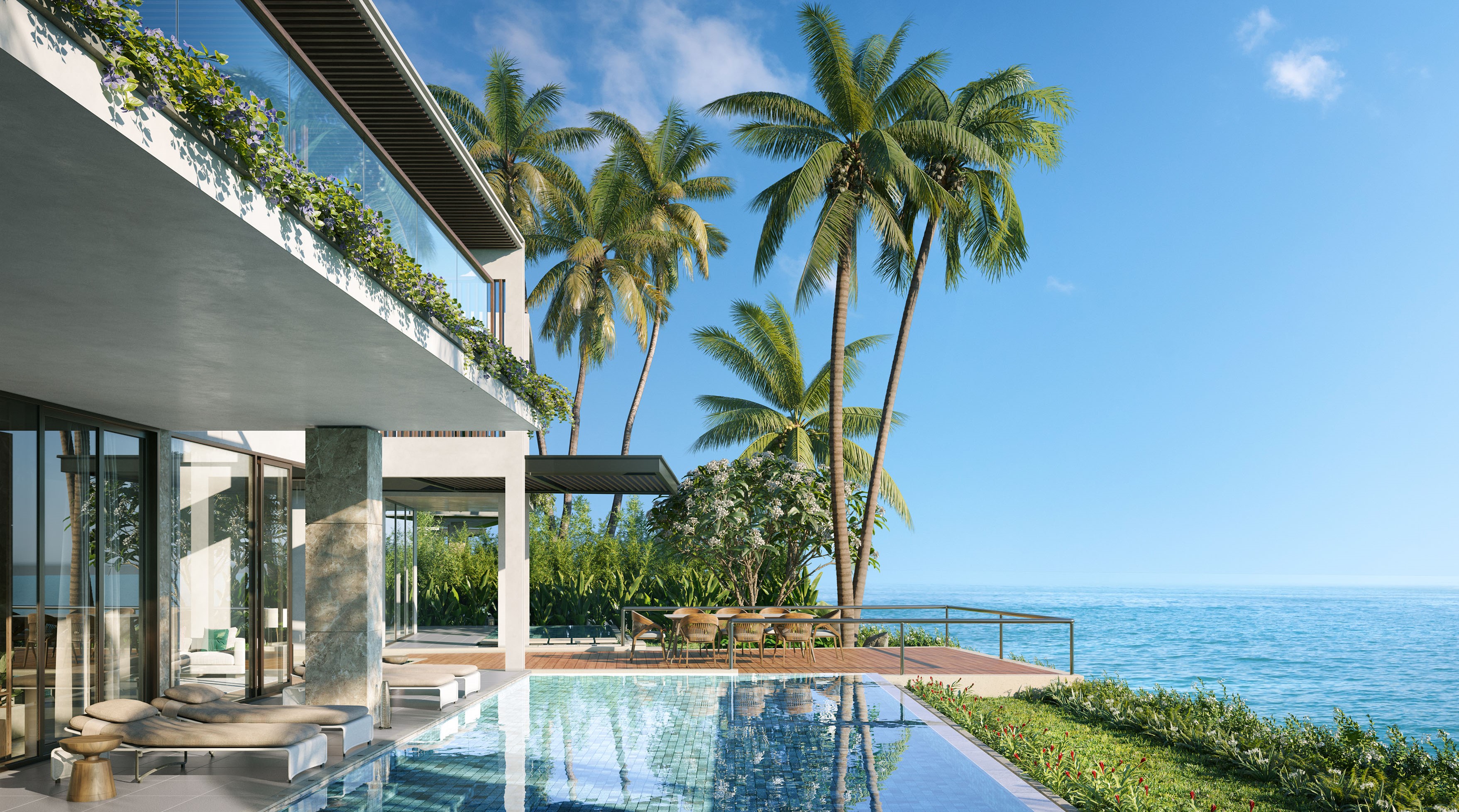 The resort is situated within a new, world-class leisure and entertainment destination in Nha Trang, Vega City. The complex boasts a range of activities, such as an opera house called the Do theatre, a beach club, and a quaint walking street with shophouses where guests can connect with the local culture through a range of bespoke experiences.
"As we enter a new dawn in travel, Gran Meliá Nha Trang meets the broad needs of modern luxury travelers," says Ignacio Martin, Meliá Hotels International managing director for Asia Pacific.
"Gran Meliá has an established reputation in Europe as purveyors of Spanish luxury and elegance. With the addition of a Gran Meliá in Nha Trang to our existing portfolio, we are keen to show Vietnam that we are second to none when it comes to 'living the good life'," he adds.
Meliá Collection brings luxury brand offer to Milan market
Alongside the successful ME Milan and the long-awaited Palazzo Cordusio, Meliá is bringing its luxury brand, The Meliá Collection, to the city, right next to the Duomo of Milan.
The Meliá Collection is made up of an exclusive selection of hotels influenced and deeply rooted in the destination they are located, that defines the unique personality of each of them.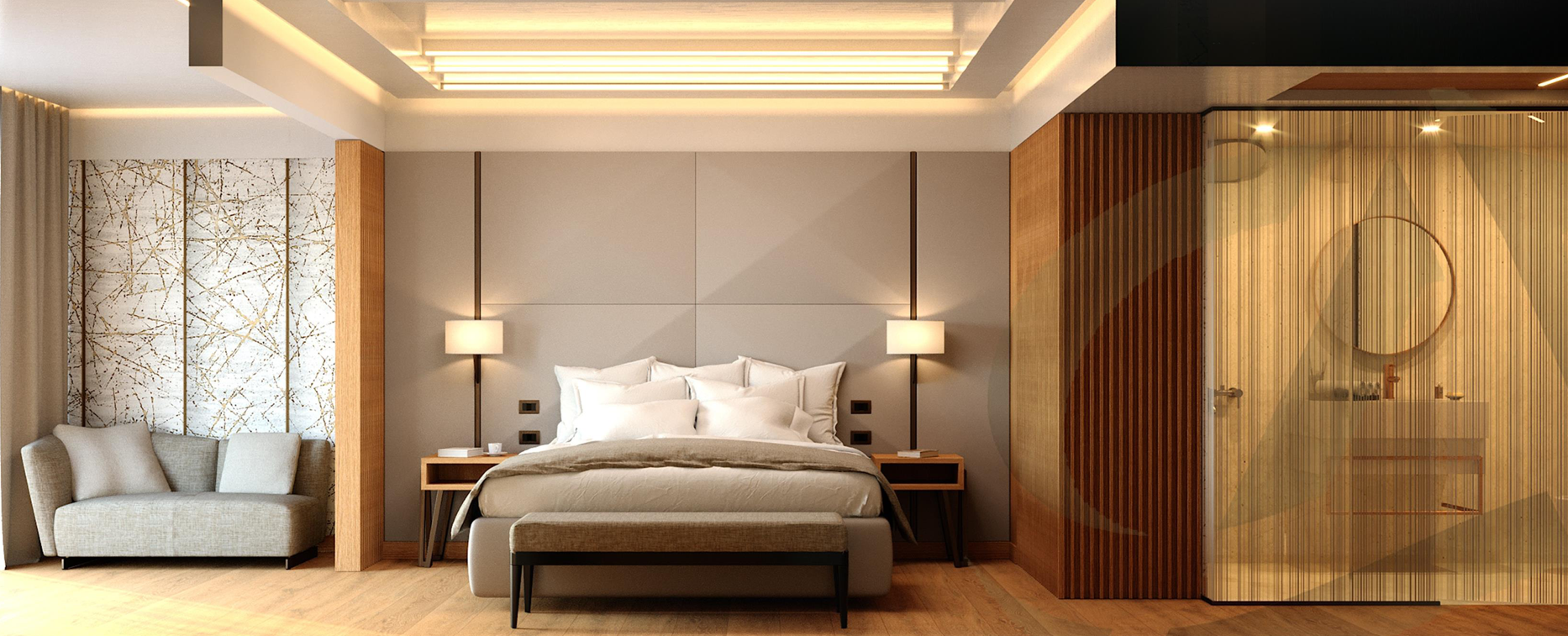 The brand's latest project will occupy an ancient building in Milan's centre, which will be completely restored with the characteristic elegance and design of this major city. The 31 apartment building will open in 2024, becoming the group's fifth hotel in this city.
The Meliá Collection debuted just a year ago in Italy with the exceptional Tenuta di Artimino, part of the former Medici estate, offering a unique experience in the Tuscan countryside.
New Spanish signing in Lloret de Mar
Meliá has also signed a new hotel in Lloret de Mar, bringing the company to one of Spain's most popular holiday destinations – the Costa Brava. The Gran Hotel Monterrey, a renowned property in the coastal town in Girona, will be renovated and adapted to the Meliá Hotels & Resorts brand thanks to the agreement between the hotel and the property's asset manager, Okami Hotels.
The future Meliá Lloret de Mar is expected to open in the second quarter of 2024, ahead of next year's peak holiday season. The hotel will have 200 rooms, with various categories offered, adapting to each traveller's needs and comfort. Guests will be able to enjoy quality gastronomy in an all-day dining restaurant and an à la carte restaurant, a bar and a pool bar, offering a wide variety of drinks and snacks and what is described as an exclusive vibe.
Business travellers and those organising events will also be able to enjoy Meliá Lloret de Mar's different meeting and events facilities, including spacious rooms and outdoor event hosting options in the hotel gardens. Because of its location in a prominent coastal destination, its proximity to Barcelona and facilities, it is expected to be popular in the MICE segment.
First ZEL brand property in partnership with tennis player Rafa Nadal opens in Mallorca
Meliá has joined forces with tennis player Rafa Nadal to develop an exciting project to create a lifestyle hotel brand with an essence of the Mediterranean, instilling its character, lifestyle and culture as key features of the brand's identity.
The first property ZEL Mallorca is located in Palmanova, just 20 minutes from Palma airport, five minutes from one of Europe's most stunning ports, Puerto Portals, a stone's throw from the captivating Serra de Tramuntana and right alongside a wonderful beach with over 1,000 metres of white sand and crystal-clear waters.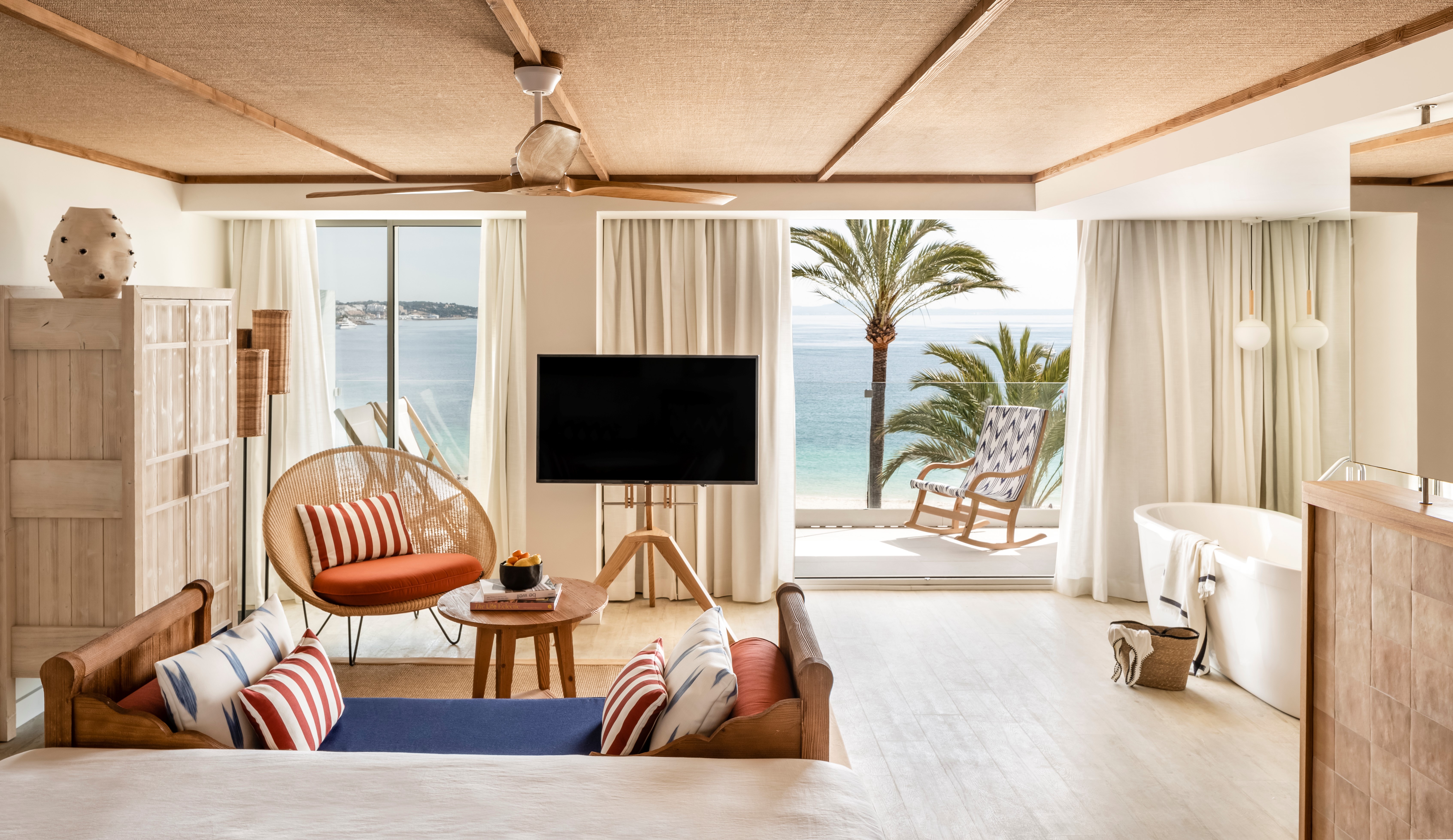 Meliá says the property Meliá "reflects the spirit of Mallorca: both relaxed and full of life". In doing it says it has created a hotel that "combines the concepts of both fiesta and siesta, where relaxing and having a good time are the priority".
The property features numerous pieces of local art which are dotted throughout the common areas and the 165 rooms. These rooms include 21 Suites and Junior Suites with views of the sea.
Meliá has strong brand recognition in Spain
Meliá was recently ranked among the strongest Spanish brand in absolute terms, according to the 2023 edition of the 100 most valuable and strongest Spanish brands by Brand Finance, a respected independent brand valuation consultancy.
According to the study, the hotel brand climbs up from 6th place thanks to an increase of 6 points in strength and 17% in brand value, obtaining a score of 88 out of 100 points and a rating of AAA (AAA- in 2022), in a context in which 51% of brands would have lost brand strength. Regarding brand value, Meliá ranks 62 out of 100 in the most valuable Spanish brands, moving up 4 places, while another of the hotel brands of the Group, Sol hotels, is also ranked in 82nd place.