These numbers are significant in the light of negative exposure of the country prompted by the treatment of ethnic minorities. In the landmark 2015 election, Aung San Suu Kyi's party won a majority in both houses. However, the Burmese military remains a powerful force in politics.
The arrivals have been stimulated by an increase in air carrier activity, which the marketing authority believes will make the country more appealing to a wider audience.
Traditionally, nearby Thailand has been the largest incoming tourist market for Myanmar, which may include tourists on multi-country holidays, followed by China and Japan. The United States is the fourth largest market while only two European countries, France and Germany, accounted for more than 2.4% of incoming visitors in 2015, the last year for which statistics are available.
Visitor arrivals by market for 2015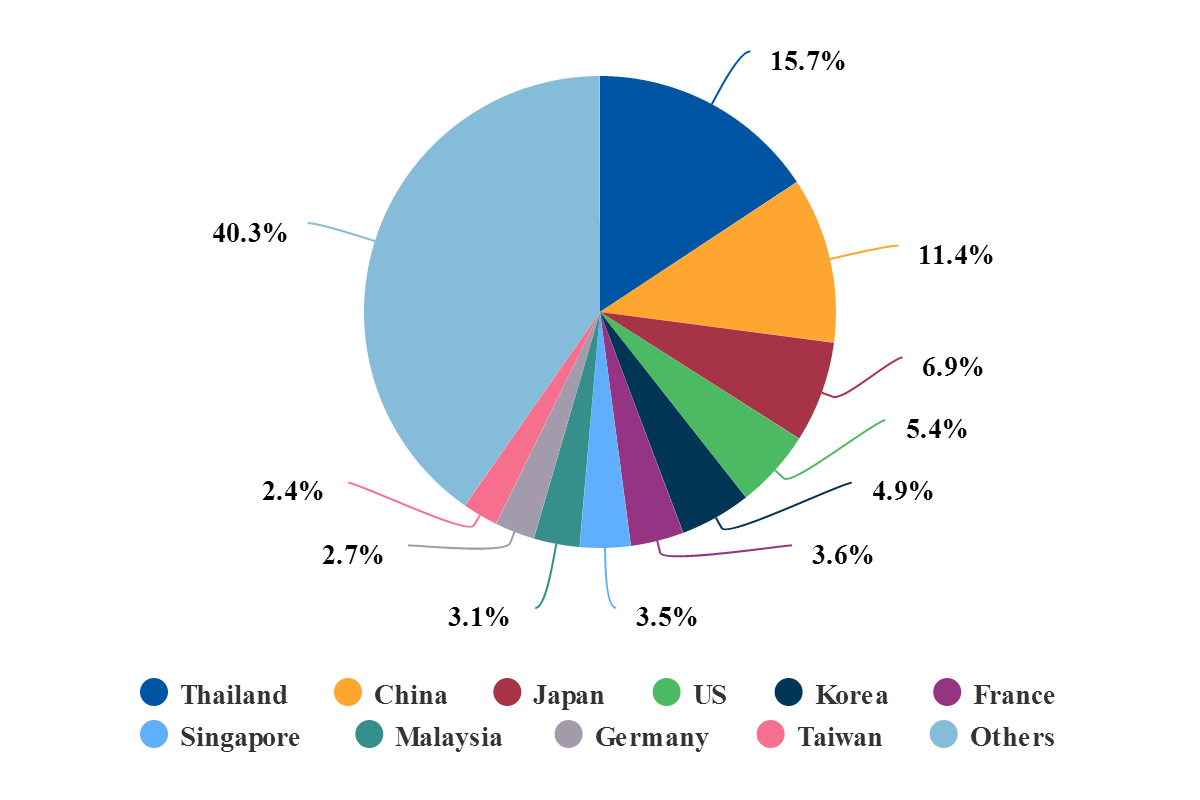 Source: CAPA - Centre for Aviation and Ministry of Hotels and Tourism
During 2015 tourism growth had actually faltered from +25.7% in the previous year to +15%. Nevertheless, it still rose to 1.3 million visitors for the year; 2.5% of the population.
Yangon International Airport (Mingaladon) serves what is the largest city and commercial centre of Myanmar; Yangon. The airport handles over two million passengers per annum, and is a hub for the Burmese carriers Myanmar National Airlines, Myanmar Airways International, Golden Myanmar Airlines, and the two privately owned domestic carriers Air KBZ and Mann Yadarapon Airlines.
Map of Myanmar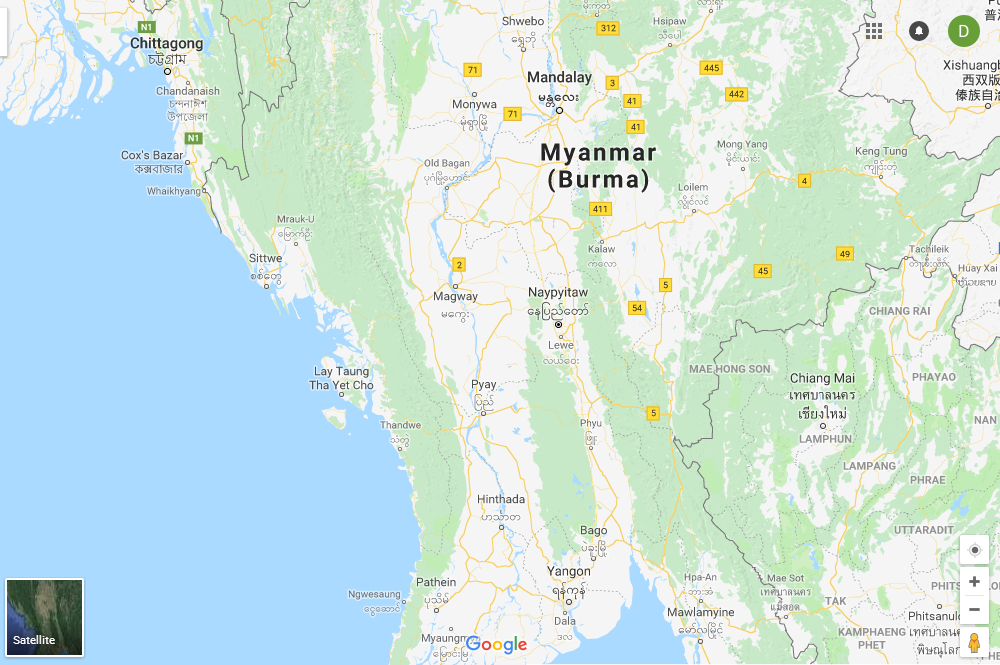 Source: Google Maps
Yangon is also served by over a dozen scheduled airlines from across East and Southeast Asia, including four from Thailand which figure in the top ten by seat capacity – Thai Airways, Thai AirAsia, Nok Air and Bangkok Airways.
However, there is no notably strong carrier as the chart below shows, and it will be the emergence of carriers from further afield that will determine the tourism growth potential of Yangon and Myanmar in general. Amongst the leading airlines now, but with just 5.4% of seat capacity, is Emirates, which doubles up its Dubai service with Phnom Penh, the capital of Cambodia.
Yangon Mingaladon Airport system seats for all business models, week commencing 29-Jan-2018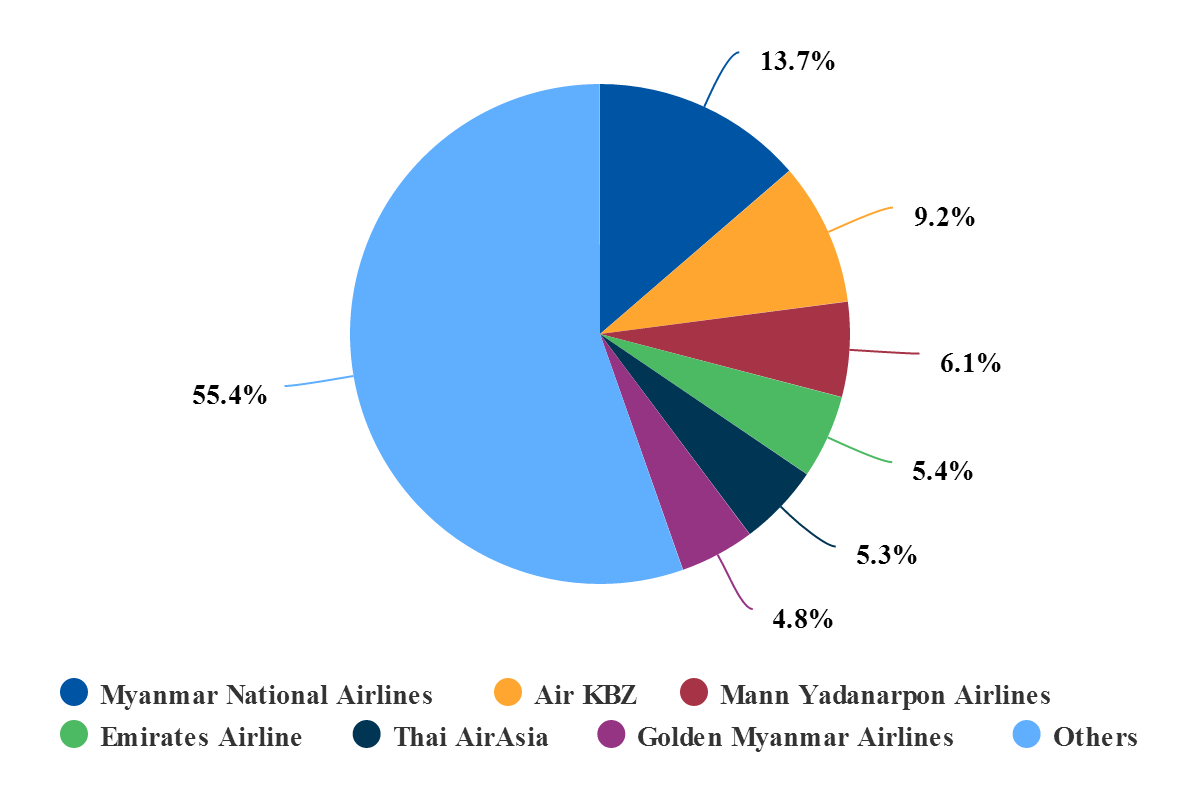 Source: CAPA - Centre for Aviation and OAG
While Singapore Airlines, Air India, ANA, China Eastern, China Southern, Korean Air, and Qatar Airways all have a presence at the airport there is not a single European, North American or Australasian airline flying into Yangon.
The route map below reveals the paucity of direct and connecting flights.
Route map – Yangon Mingaladon Airport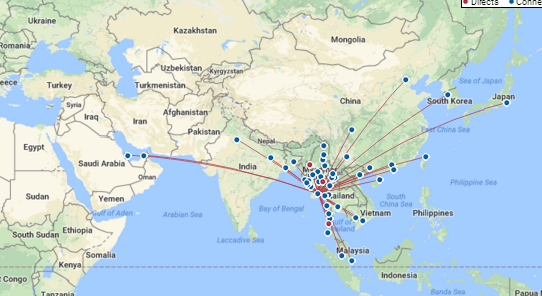 Source: OAG
2017 was a big year for the airport, with the completion of a new international terminal and associated works, permitting the airport t accommodate 20 million passengers per annum.
Meanwhile, just 50 miles away from Yangon, a new, privately-developed airport is under construction at Hanthawaddy, in Bago, a joint venture of Changi Airport Group, Yongnam Holdings (also of Singapore) and JGC Corporation of Japan, to be operated under a 30-year concession.
The Hanthawaddy project includes construction of an international terminal with capacity for 12 million passengers per annum, a 3600m runway capable of handling almost all aircraft types, and 42 aircraft stands. The USD2 billion contract is being partially underwritten by the Japanese government (up to 49% of the total), with the remainder coming from the consortium and private lending and investment.
The much-delayed project is now scheduled for completion in 2022.