Ambitious ULCC start ups are beginning to make their mark, new partnership arrangements such as the Delta and WestJet JV are set to challenge Air Canada's share of sixth freedom traffic, and WestJet's entry into the low cost long haul market is injecting some much needed dynamism to the market.
The CAPA Canada Aviation Summit, the latest addition to the CAPA – Centre for Aviation calendar of global events, has this week attempted to tap into the latest industry issues and developments, challenging leaders of the Canadian aviation industry to reflect on what is needed to drive the industry forward.
The event, hosted at the Fairmont Winnipeg hotel in the vibrant heart of downtown Winnipeg, brought together hundreds of aviation and travel executives from airlines, airports and suppliers to explore relevant issues, as well as the commercial and operational pillars underpinning strategic decision making at local and international carriers.
Here's some further insights from the event:
Boeing 787 was WestJet's way of ensuring premium offering for corporate market
WestJet president and CEO Edward Sims stated: "The introduction of our Boeing 787 aircraft was our way of ensuring a high quality premium offering for the corporate market, as our corporate market is considerably less than our domestic market share, as a result of the routes we started". He added that "the introduction of [Boeing] 787s has been phenomenal", saying it has "changed the game".
[perfectpullquote align="left" bordertop="false" cite="" link="" color="" class="" size=""]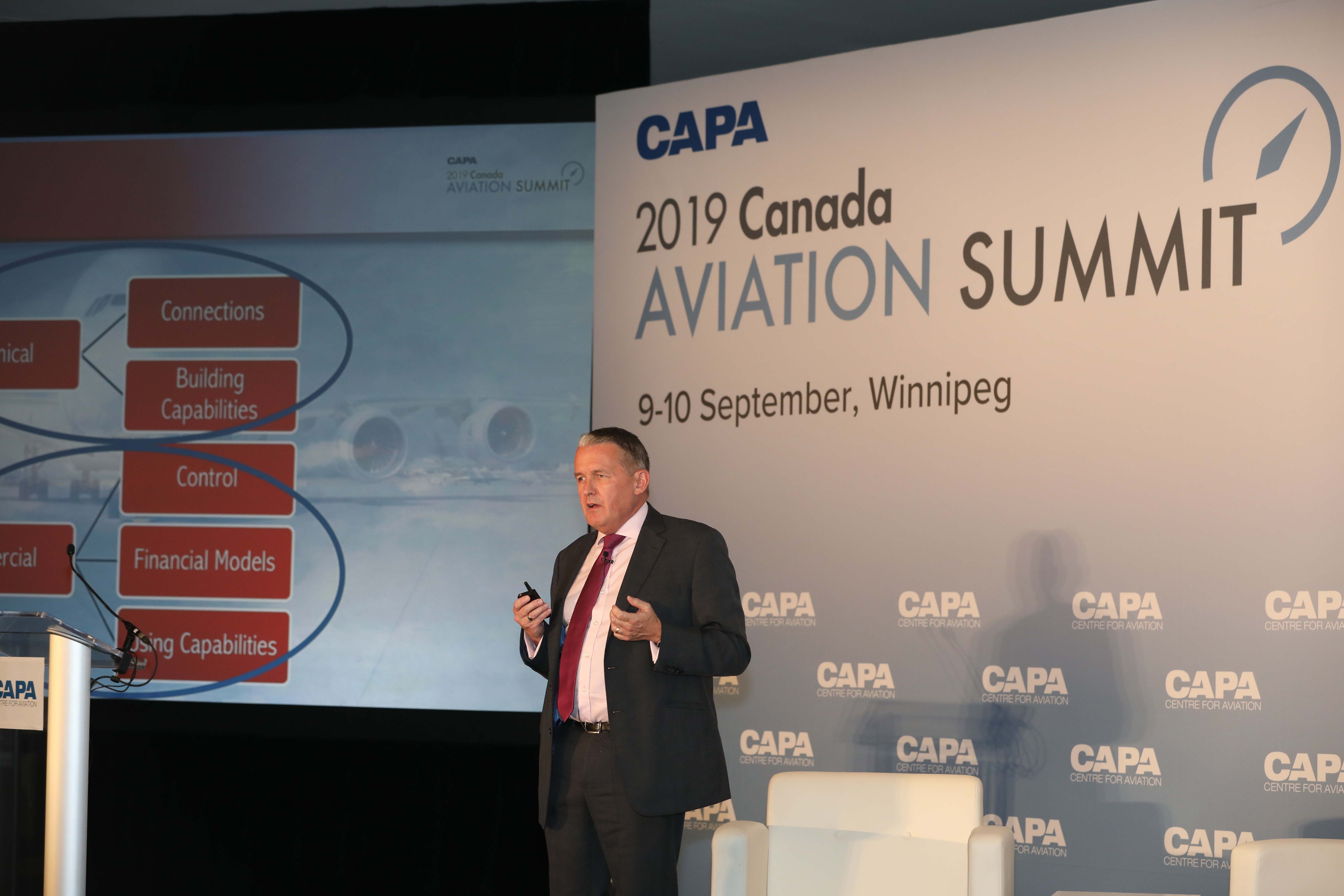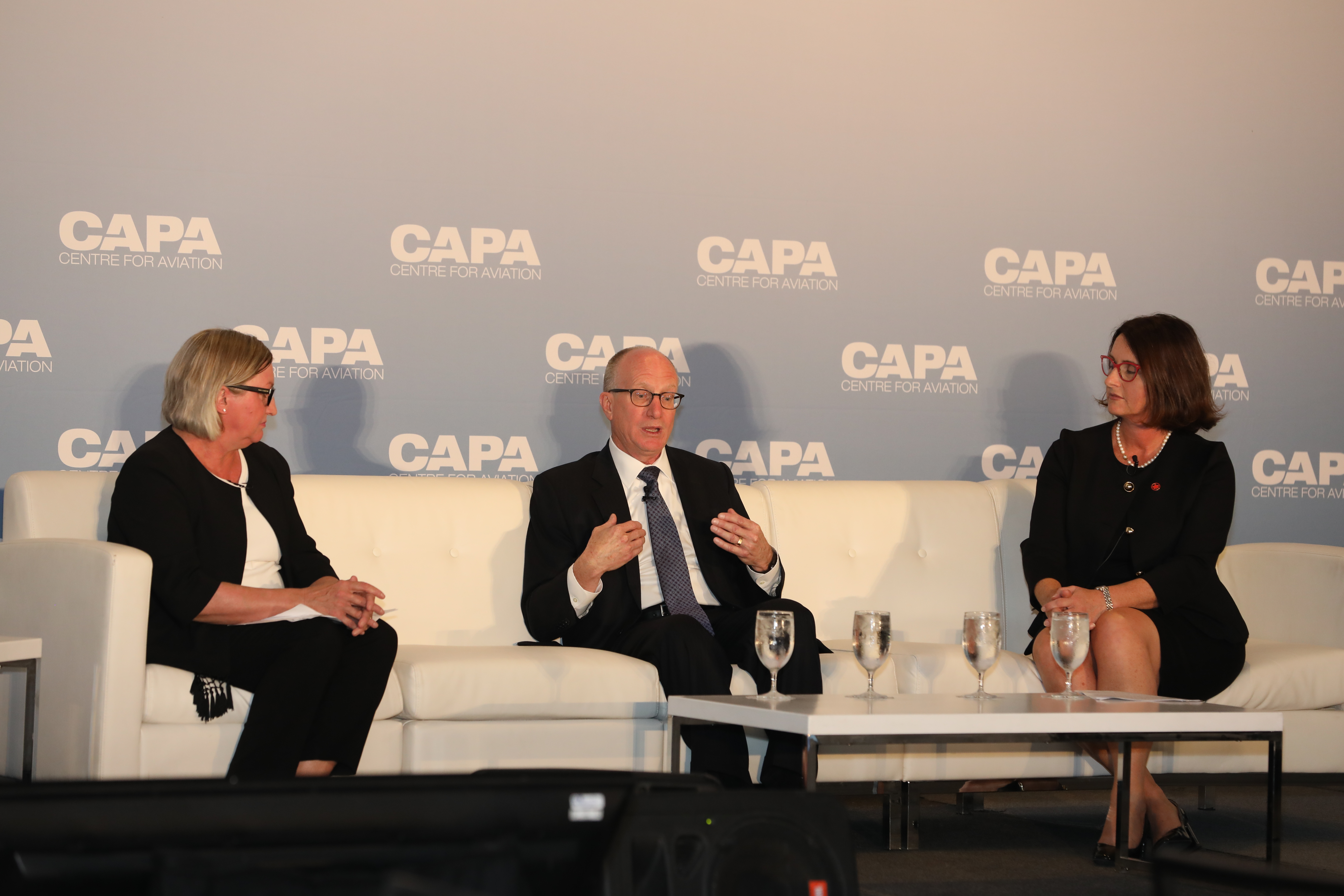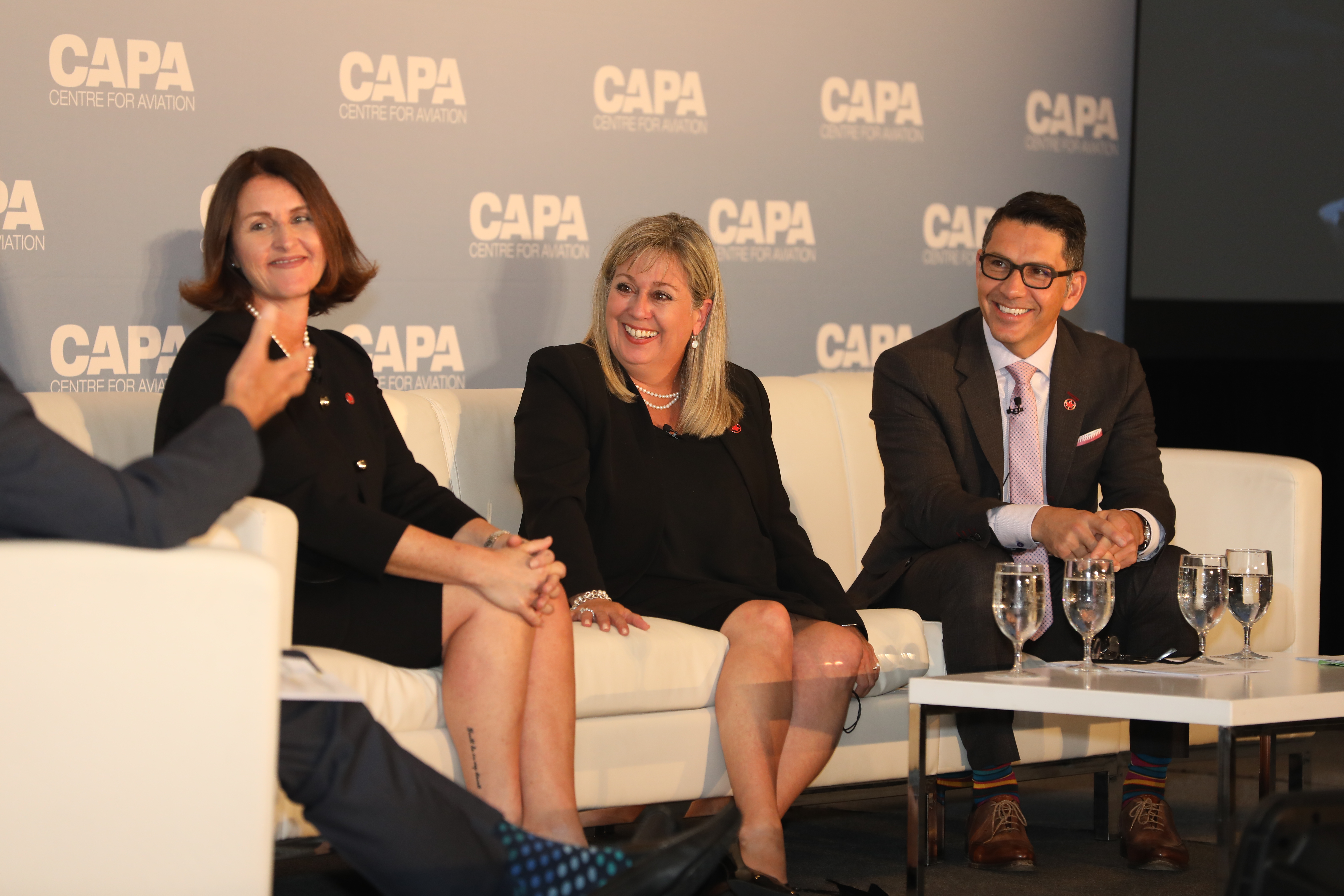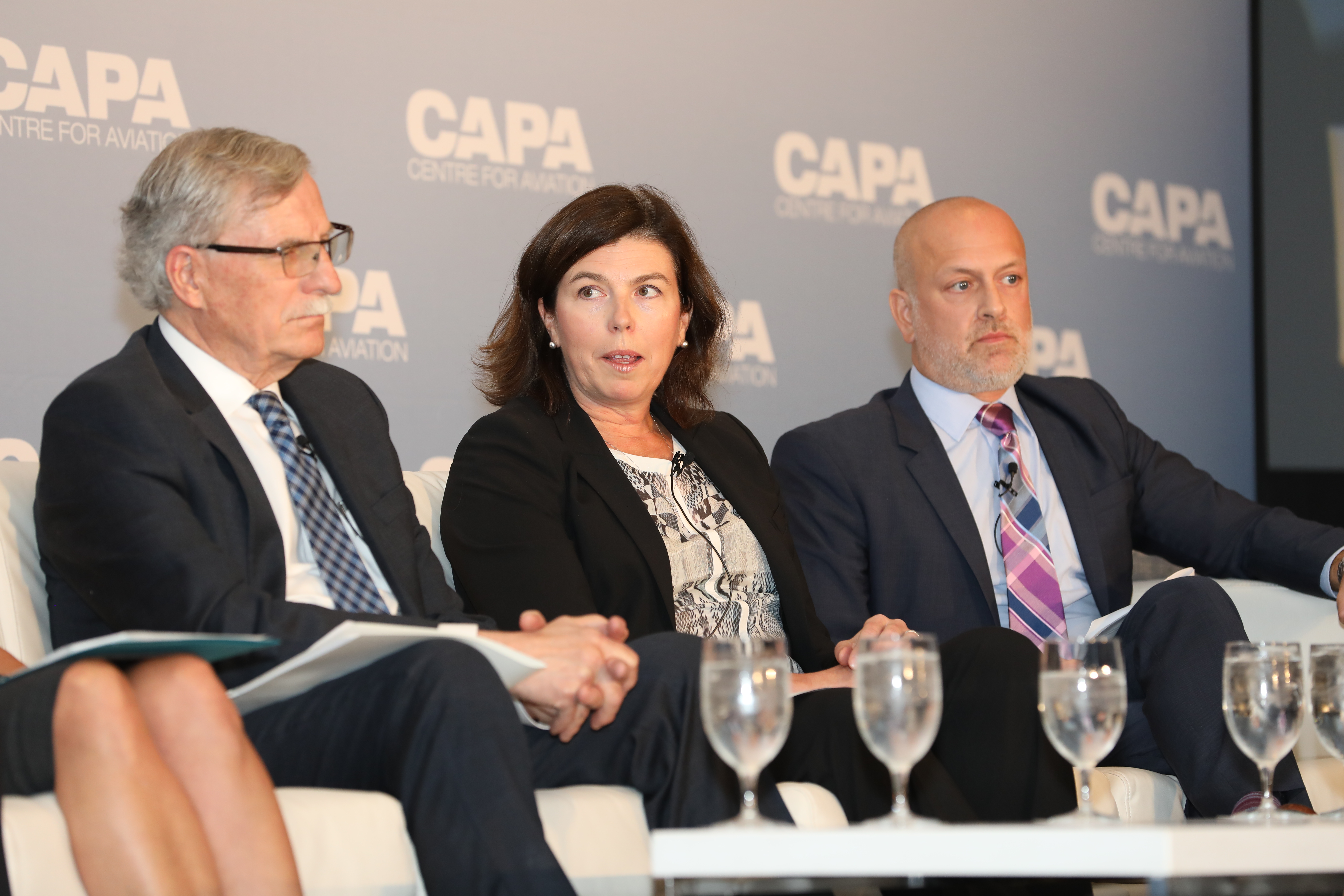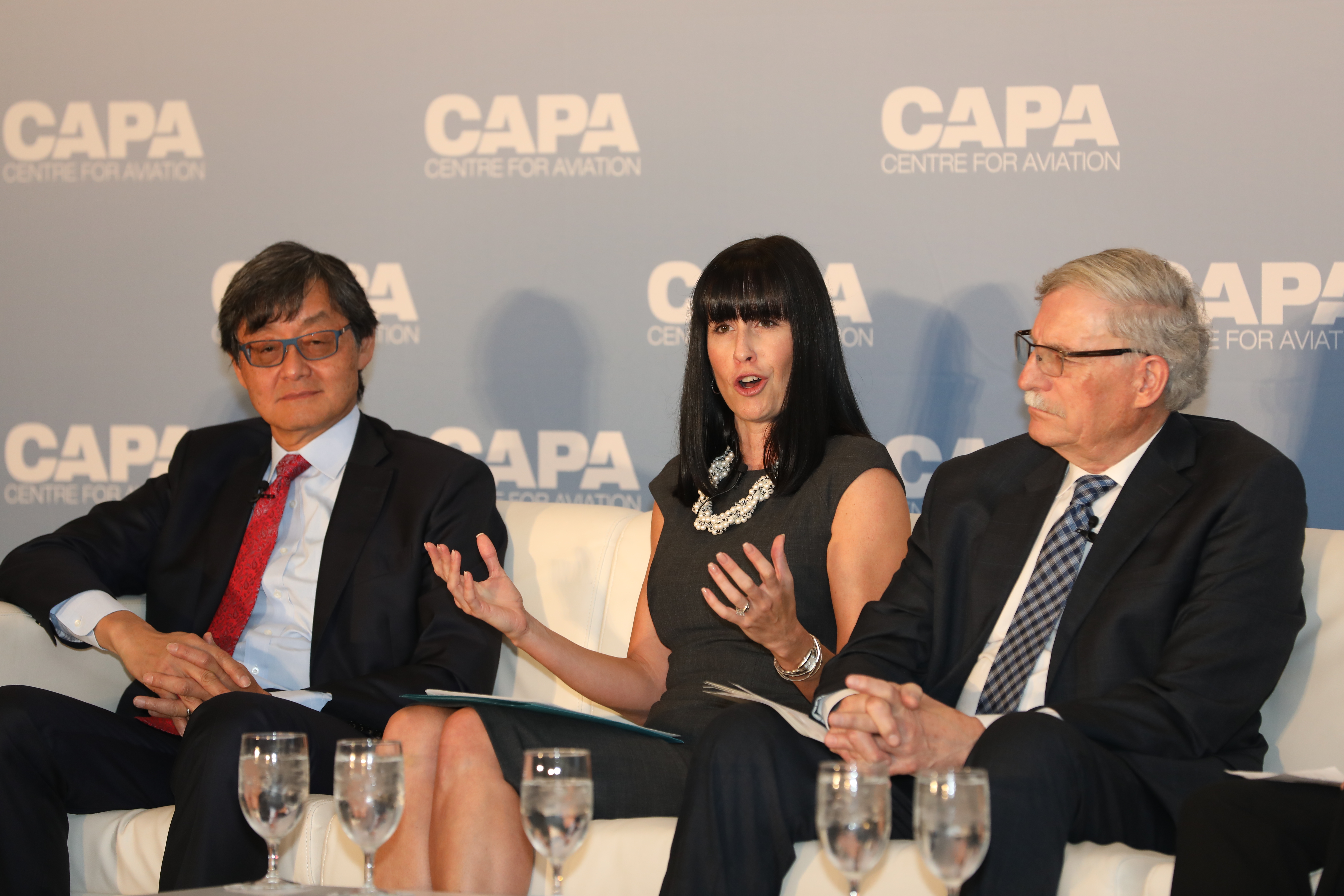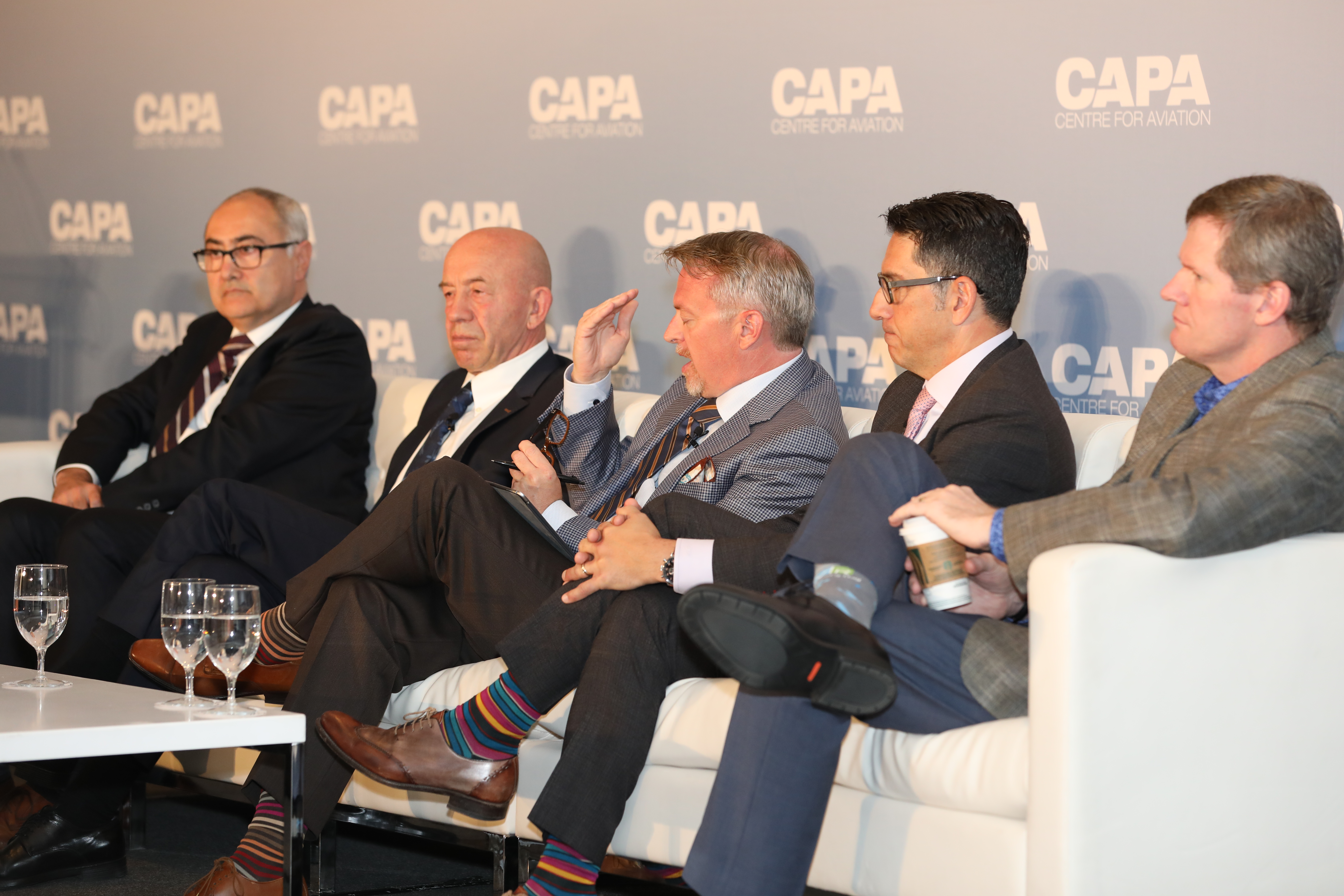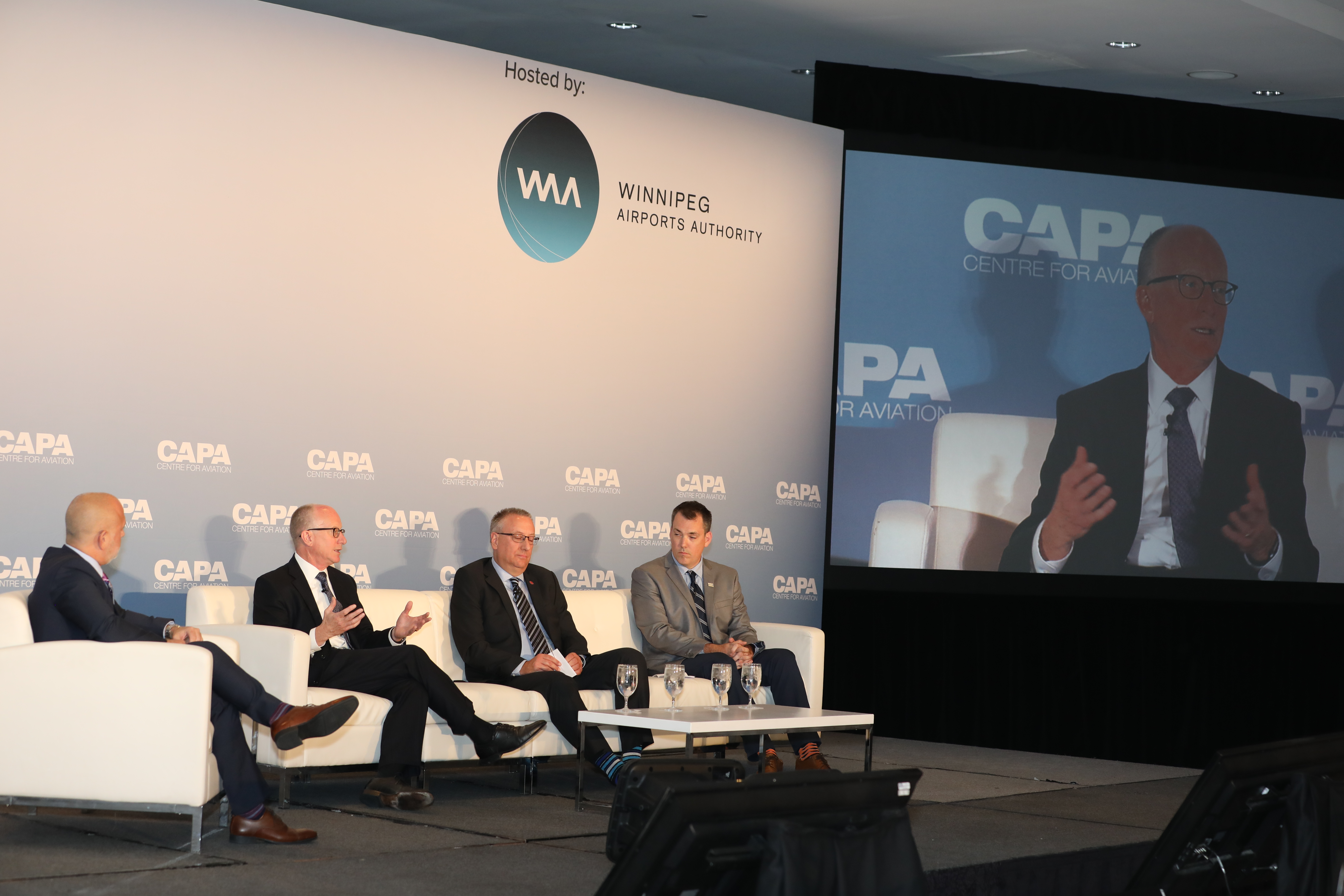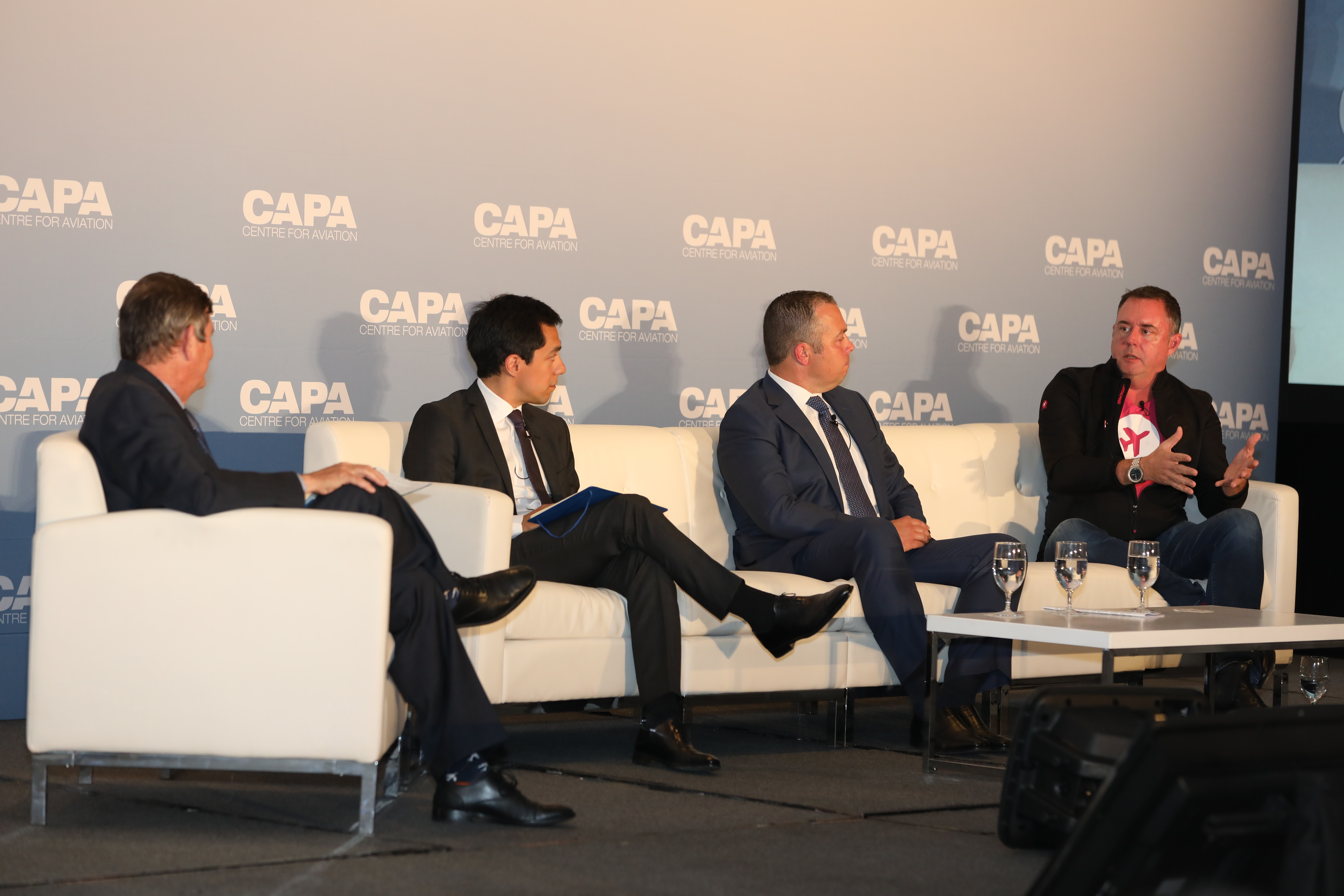 [/perfectpullquote]
Aviation is nationalistic by nature and regulation
CAPA - Centre for Aviation chairman emeritus Peter Harbison: stated "Aviation is a one off international trade, it is nationalistic by nature and regulation, and it is a very old system". Mr Harbison added: "What we're seeing in the Asia Pacific region is you've got full service carriers competing with LCCs, on the Asian side of the vicinity. If Americans want some of the action they will have to re-evaluate their bilateral thinking otherwise they wont be able to have a 50:50 share of the market, and it wont be in the national interest, it's going to disrupt the traditional way of thinking".
'There's no level of profitability that capacity can't kill'
WestJet VP - network and alliances Brian Znotins stated: "Asia has an overcapacity in the market, capacity is faster than demand that's why there are so many low fares". Mr Znotins added: "We will go when it's ready but we have to be careful of the capacity and whether that can be profitable, because there's no level of profitability that capacity can't kill".
The world does not revolve around millennials
Swoop CEO Steven Greenway stated: "We need to create new market segments and we need to get passengers thinking what they could do rather than what they cant do". Mr Greenway added: "The world does not revolve around millennials, for us our passengers are very diverse and very different, we have large families, and people who are travelling but who could never have afford that before, including a lot of retirees, we hear many stories of people who are creating experiences that never existed before".
ACTA: NDC will compile 'smorgasbord' of offerings and save time for agency and consumer
Association of Canadian Travel Agencies (ACTA) board of directors chair Mary Jane Hiebert stated: "We're not just selling an airline ticket now, we're selling comfort, meals, lounge passes, insurance; NDC compiles these together and saves time for the consumer and the agency. I think everybody will benefit but maybe not equally to start".
Data analysis has transformed frequent flyer process
CAPA - Centre for Aviation chairman emeritus Peter Harbison stated: "The selling side of the airline business will become more important than the buying side over the next five or six years, and will be transformational in the way we look at airlines and the way airlines look at themselves". Mr Harbison added: "Gaining data from people is particularly interesting as it has not been heavily regulated over the past five or six years. The advent of technology and the ability to analysis this data has transformed the frequent flyer process".
We need technology to not be a barrier to revenue
Air Canada SVP and CIO Catherine Dyer stated: "We need technology to not be a barrier to revenue, in this industry we have systems that are 30 years old". Ms Dyer added "We need to focus on replacing those under paying systems and building a utility so as the business shifts revenue, IT is not in the way".
Canada is a 'huge potential market' for Vietnam's VietJet
VietJet Air board member Cuong Chu: stated "Canada is a huge potential market for VietJet, one day we would like to work with a North American carrier to bring our customers here as well as bring them to Vietnam, I think the process will be at least two phases and we hope to establish a JV in the near future".
We are still fearful of NDC because of what we do not know
Association of Canadian Travel Agencies (ACTA) board of directors chair Mary Jane Hiebert stated: "Many of our members see NDC as an opportunity, but that depends who you're talking to, because some are still fearful of what they don't know today and that will set them aside a little bit". Ms Hiebert added: "We're invited to IATA meetings and are asked for input, we are engaged in these discussions but our members still don't fully understand what is happening behind the scenes".
Everybody should be looking into voice search, according to Skyscanner
Skyscanner commercial director Gavin Harris stated: "Voice search is something everybody should be looking into, Generation Y don't want to type searches, the only thing that has stopped this technology from rising is the fact that it hasn't been quite there in terms of voice accuracy, coupled with adoption levels".
There is still confusion surrounding NDC after seven years
Travelport global VP and global head of air travel partners Damian Hickey stated: "NDC has been around for seven years and we're still talking about it, and there is still as much confusion as to what it means and to what is happening". Mr Hickey added: "We're still trying to build a distribution landscape, coming into 2020 we're going to start to see real deployment of NDC". He said "Up to now, technology has been a barrier and an inhibitor, but I see going forward it will no longer be that way, leading airlines will be connected to direct channels and agents will have access to NDC content. It will move the journey forward".
Swoop's chatbot live is answering 80% of enquiries
Swoop CEO Steven Greenway stated: "You have to focus on the digital experience, mobile first more than anything else, it's about the creation of the app with a standard basic website, we're forcing people to change their behaviour to get the price point they desire and we want to push services". Mr Greenway added: "We have a chatbot live that is already answering 80% of our enquires".
LOOK OUT...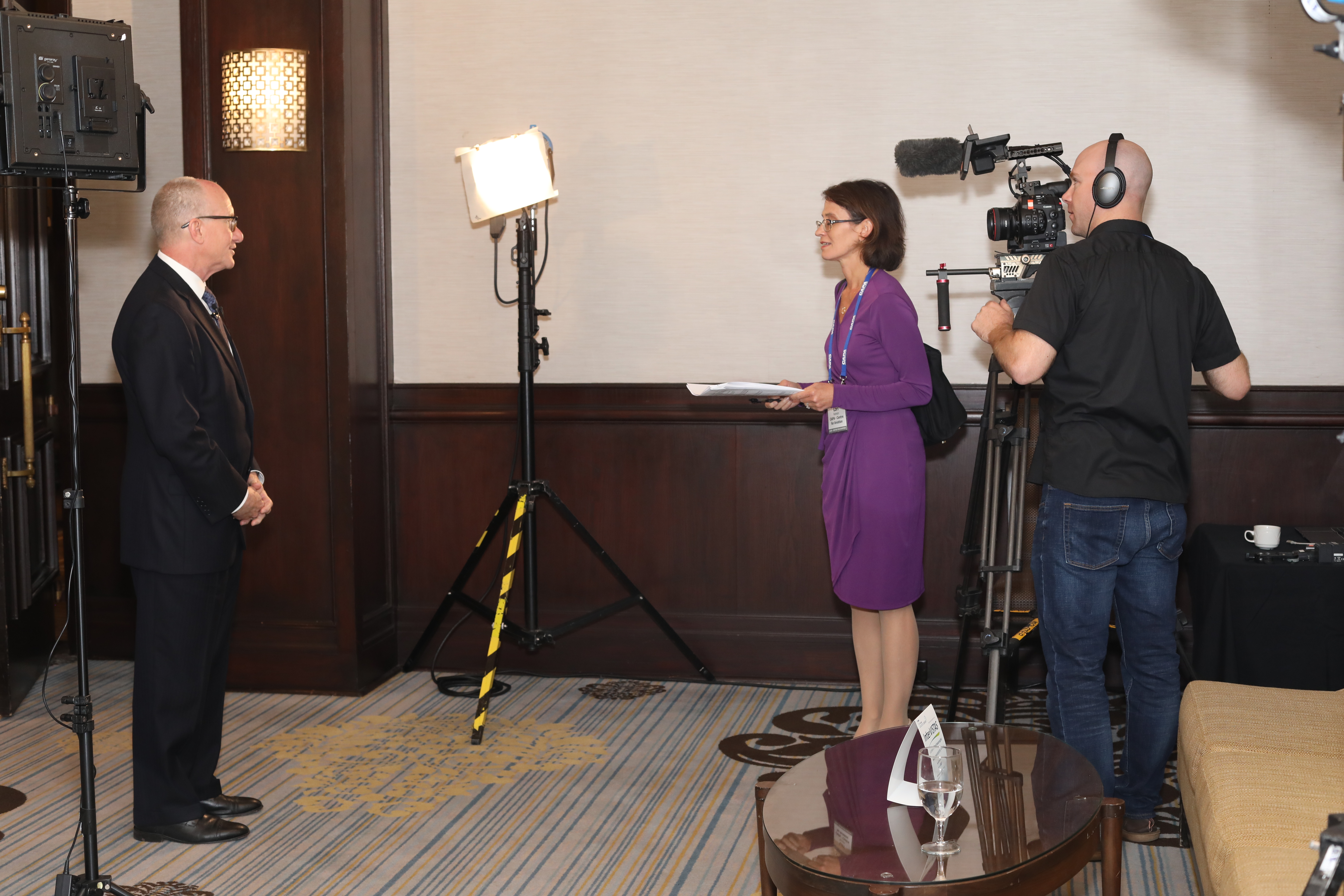 Exclusive executive interviews from Winnipeg will be published on CAPA TV in the coming weeks, as well as full coverage of the agenda sessions.
Blockchain is interesting, but not a priority in the short term
Air Canada SVP and CIO Catherine Dyer stated: "Blockchain has advantages to cargo and loyalty businesses, which is interesting to us, but we are being thoughtful abound the amount of time spent on it right now, given the other priorities we have". Ms Dyer added 'Certainly it is part of the evolution of technology at Air Canada but don't expect anything in the short term as currently we are focused on data, AI to achieve bottom line results".
NDC is an opportunity to enable better shopping
American Airlines SVP revenue management Don Casey stated: "If you go back 10 years, we were disrupters in the airline-GDS relationship, and went through some tumultuous times with our partners, but we did at the end get a material reduction in our GDS fees". Mr Casey said: "We had a desire to reduce costs, we'd often be told we were changing the business model", adding, "I feel like the European airlines are now at that stage, but as we have gone through that mature reduction in GDS fees, our approach now is much more about enabling better shopping, and NDC is our opportunity to do that".
Regulation does not have to be adversarial
Boeing senior manager product marketing Jill Kelly stated: "Regulation doesn't have to be adversarial, if there's cooperation then it enhances understanding". Ms Kelly added: "There is a challenge when you have authorities trying to regulate technology that they're not experts on, so you need to bring in people that have that experience to cooperate with the regulatory authorities that are serving the public interest, you need a deeper level of cooperation".
Air Canada's product strategy drives its distribution strategy
Air Canada SVP and CIO Catherine Dyer stated: "NDC is about products on shelves, our product strategy drives our distribution strategy". Ms Dyer added: "It is about the thought of meeting customers where they want to be met in the omni channel. We're concerned about getting our products displayed in the way we want to display them".
IATA's One ID initiative aiming to streamline passenger process
IATA head of aviation facilitation Céline Canu stated: "Surveys have found queuing time is always a hurdle, the maximum waiting time would be 10 minutes but 20% of passengers don't want to wait more than five minutes, we've been meeting with our member airlines, airports, government authorities, to work out how to streamline the passenger process". IATA's One ID initiative aims to "allow passengers to assert their identity, online or in person, to the required level, while maintaining privacy of personal data".
[perfectpullquote align="full" cite="" link="" color="" class="" size=""]MORE INSIGHTS…
CAPA – Centre for Aviation members were able to see live updates from the CAPA Canada Aviation Summit and have access to over 100 briefs from the event. Find out more about how a CAPA membership provides a front row seat to global aviation news, analysis and data as it happens, with access to a comprehensive suite of tools that can be customised to your needs.[/perfectpullquote]