SEE RELATED REPORT: Is now the time for Economy cabins to finally get the upgrade they deserve?
We are now all aware of the HEPA filters in aircraft and how the airflow is filtered many times an hour. If you stay in your seat then the airflow from the vent above your head will keep clean air flowing down onto you. The issue is that any aerosol droplets from someone who is carrying the virus and who coughs or sneezes will spread to the surrounding seats.
Cabin design company Teague have come up with a simple solution that basically creates an invisible germ isolation unit around each passenger by engineering 'blades' of air. The 'AirShield' can be created by a simple 3D printed component that fits directly on the air vent grid, enabling an entire aircraft to be fitted overnight for a fast and fairly simple solution.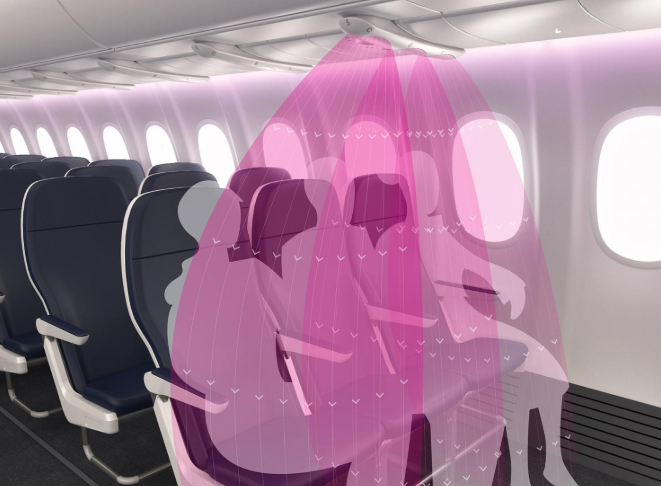 This works in a similar way to the warm air curtain you experience when walking into some shops in winter, by creating a barrier around each seat that disrupts the normal circulation of air.
"When a passenger breathes, coughs, or even sneezes, the water vapour is contained within that passenger space and is immediately redirected downwards and out of the cabin to the HEPA filtration units before it has the opportunity to enter the personal space of a neighbouring passenger" according to Teague.
Lufthansa Technik are developing a number of measures to keep passengers safe including the creation of seat dividers that are added to the middle seat of three seat rows. These polycarbonate dividers are simply inserted in the magazine compartment and clicked onto the table mounting providing a shield from water droplets to fellow passengers.
Also being developed is a sanitising spray that can be applied to all surfaces to reduce the survival of bacteria and viruses to below 90%. The system would mean all surfaces would remain germ free for a year. The system is going through rigorous tests before being applied to aircraft interiors.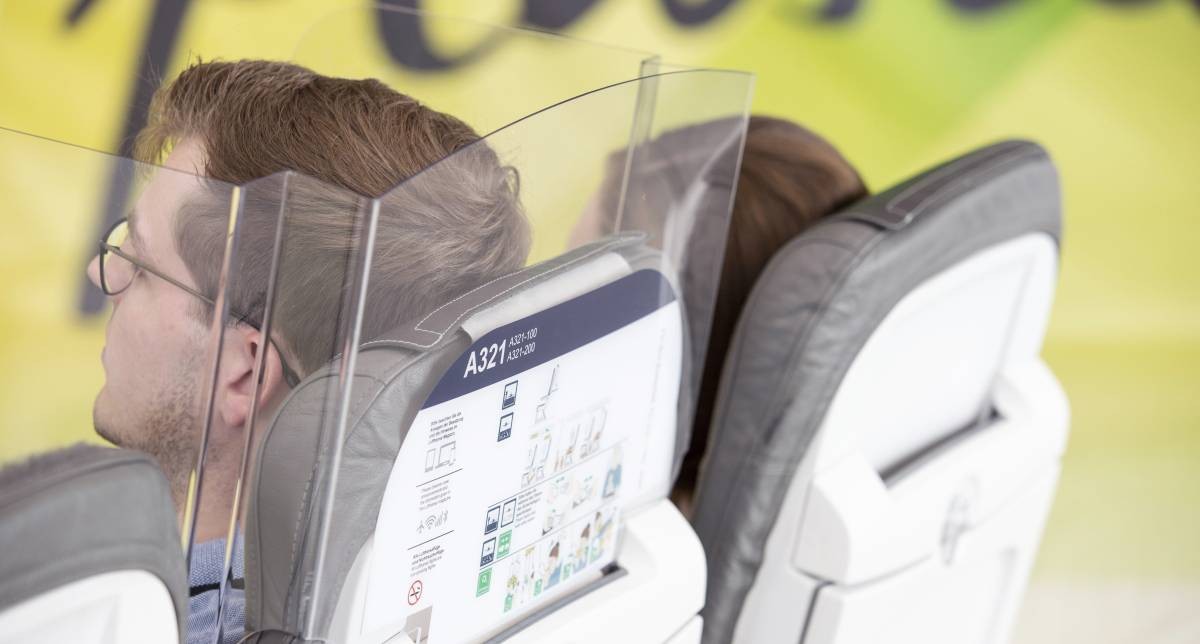 UV-C light, something that is used extensively in hospitals, is being looked into to see how it can be applied to toilets on board aircraft. Once a UV-C lamp is installed then the toilet can be cleaned in under 44 seconds allowing the cabin crew to continuously keep these areas virus free.
Meanwhile, Zephyr Aerospace are developing a double-decker lie-flat seat that can be used in the cabin of widebodied aircraft to provide passengers with more space. Designed for premium economy, the double-tier seats have pull out steps to access the top level. The developers claim that that the number of seats would not need to be scaled back. However, what happens to the overhead bins has not been addressed it would seem.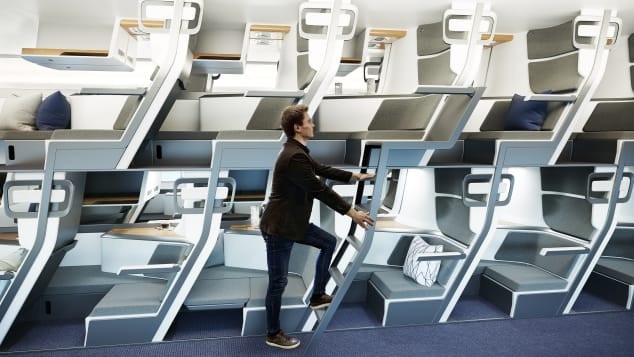 Another designer, Safran Seats, has created a concave padded partition that fits around economy class seats to provide privacy and protection. The system does take away the middle seat meaning airlines would suffer from a reduction in capacity – something that is key to making profits, particularly for low cost carriers. The product is due to be rolled out within a few months for retrofitting onto aircraft. Other products being developed include fold out wings for premium economy seats.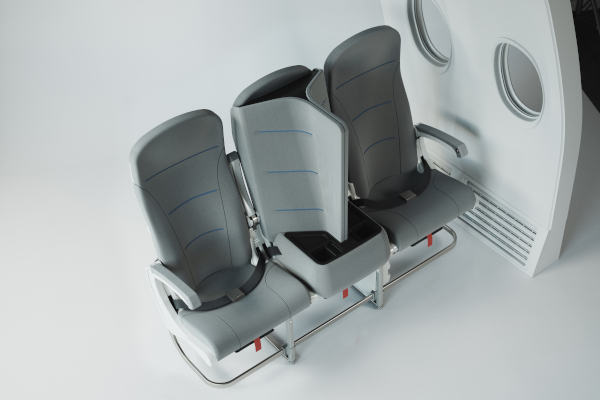 Safran Seats executive vice president strategy and innovation, Quentin Munier believes that recovery from the Covid-19 crisis will spur airlines to think differently about their cabins. "Although the industry has been hit badly, we foresee a lot of upgrade and retrofit activity. The post-Covid environment will create new needs, and new opportunities," he says.
Most airlines are seeking ways to shore up cash flow as ticket sales are at an all-time low. Whether they will consider retrofitting aircraft with any of these innovations to help get travellers back in the air remains a big question.