Local carriers BRA and Scandinavian Airlines (SAS) will serve the airport from Dec-2019 to Apr-2020, with operations to peak at 12 times weekly during winter 2020. SAS has launched three times weekly Copenhagen - Sälen-Trysil service too, with A320 equipment. That service will shorten travel time by eight hours.
SAS has already announced services to Sälen Trysil from London Heathrow and Aalborg (Denmark) airports as well. The Heathrow-Sälen Trysil service opens up an entirely new market altogether and international charter flights can't be far behind.
An entirely different market for what, one might ask? The region, in the Swedish Dalarna County, is not exactly overpopulated. In fact it is one of the least populated regions in Scandinavia. Skiing is the answer.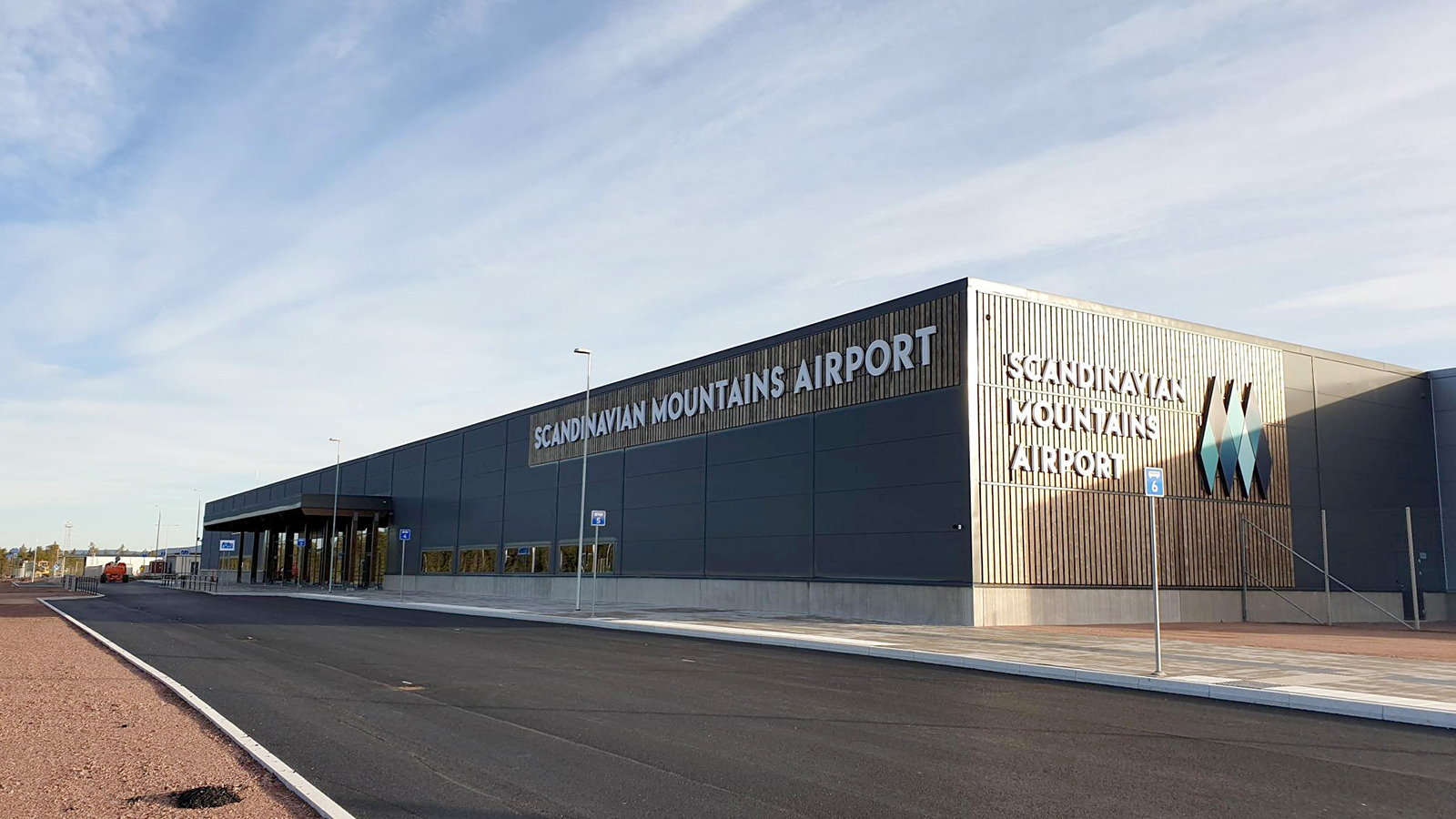 Sälen is one of Sweden's best-loved resorts and the biggest in the country, consisting of six ski areas: Lindvallen (the largest), Kläppen, Stöten, Tandådalen, Hundfjället and Högfjället with 100 slopes across a 151km network and an extensive artificial snow system that guarantees high standard skiing and snowboarding throughout the season. Scattered amongst the slopes is the attendant Alpine-like off-piste paraphernalia of hotels, shops, restaurants and bars.
Kläppen is known as the starting point of the classic Vasaloppet ski race – the longest and oldest cross country ski race in the world, covering 90km eastwards to Mora and running since 1922. Most Swedes visit Sälen at some point in their lives, making it something of a skiing Mecca for them. Sälen is also increasingly high on the must-visit list for foreign enthusiasts seeking new pastures away from France, Italy, Austria and Switzerland.
Until now the region has effectively been accessed from Oslo Gardermoen airport, around 150km away as the crow flies, but considerably more by what can be tricky roads in winter.
CHART - Sälen-Trysil Scandinavian Mountains airport is located in Dalarna, Sweden, close to the Norwegian border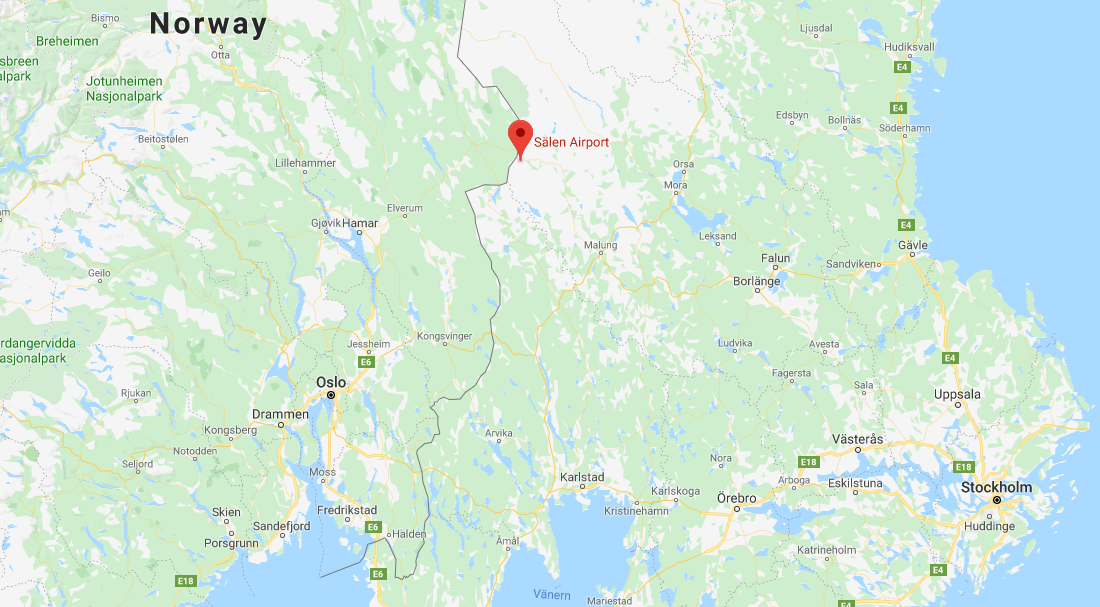 Source: Google Maps (Note: Oslo Gardermoen Airport is close to the town of Jessheim on the map)
There is a danger of course that traffic can become too seasonal, and that an airport catering to such a specialised market can fall out of use in an 'off-season'. After all, Scandinavia can get as hot as anywhere in Europe in the summer and skiing would be impractical in July, no matter how many artificial snow machines there are.
However, Sälen-Trysil is also a useful gateway to this mountainous region for purposes of walking, hiking and climbing vacations. Just to the north is the mysterious Helags Mountain (Helagsfjället or Holy Mountain), the highest in Sweden south of the Arctic Circle and the southernmost glacier. The hike up it is described as one of the world´s best according to National Geographic magazine. The folklore associated with the mountain prompted a Swedish pop music duo, The Ghost of Helags, to name themselves after it.
Also, to the east is one of Sweden's most popular lake districts, with resort towns such as Mora and Rättvik dotted along Lake Siljan. While there are other airports in the area, such as at Mora and Borlänge, they are comparatively underused and lack connections to Stockholm, four to five hours away by car.
What few commercial flights exist are outbound charters. Securing a Stockholm flight, especially one from Arlanda where there are many international connections, would be a coup for the new airport.
The marketing trick for the airport authority will be to secure year-round supporting services (accommodation, destination management companies, biking and camping equipment rental, and vehicle hire etc).
The airport also serves four small municipalities: Sälen, Idre, Trysil, and Engerdal. Året Runt i Sälenfjällen AB, Destinasjon Trysil SA, Visit Idre AB, Destinasjon Femund Engerdal AS and SkiStar AB formed the Scandinavian Mountains AB, a joint venture operating unit to oversee the new airport's development, which replaced the existing airfield in Mobergskölen. It has a 2,500m runway. Construction works began in 2016, backed by SEK250 million (then USD29 million) from the Swedish Government.
The Scandinavian countries are well-known for their propensity towards remote air traffic control and the first flight was landed remotely, controlled by LFV's (Luftfartsverket – the air traffic manager hived off from airports operator Swedavia) subsidiary SDATS, from RTC Sundsvall, 300km to the northeast, on the Baltic Sea coast.