It is a given that virtual cards cut process costs by eliminating paper invoices and manual data entries, but the fact they can also drive direct cost savings and change traveller behaviour are notable new insights from the 'Savings Through Transparency' whitepaper released by HRS.
The findings followed a detailed analysis of 30,000 corporate hotel bookings across multiple clients, evenly split by bookings before the introduction of a virtual payment solution and after. HRS found that central payment solutions not only minimise process costs, but drive direct savings by gently steering travellers to book more lower-priced rooms.

Virtual payments are based around a central payment solution for all hotel stays using a virtual credit card that is automatically generated during the booking. Travellers don't have to pay in advance to get reimbursed later, and benefit from quick hotel check-outs, as the invoice is settled automatically between hotel and company. Meanwhile, companies have better insight and management of the hotel booking process.
HRS claims its insights now show that the average daily room rate before a virtual payment solution was introduced was EUR112.3, a figure that falls to EUR98.6 after implementation. This measurable shift is not obvious when you consider the categories of rooms that are booked, but there is a clear move with the type of hotels used with a switch from major chain brands (70% of bookings before implementation) to regional chains and local hotels (a segment which grew from 30% to 40% after the implementation of virtual payment).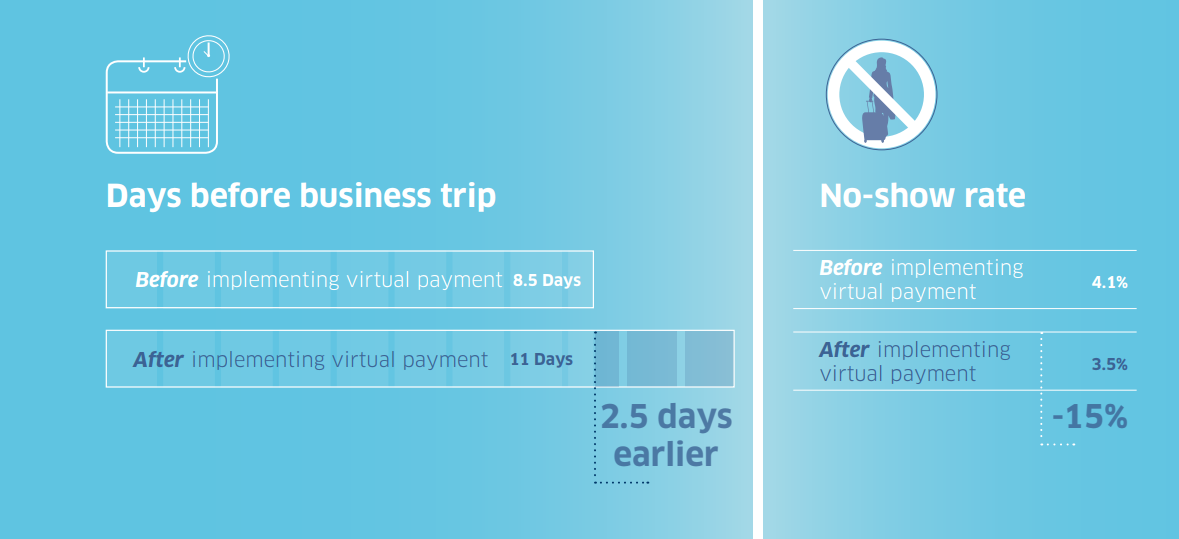 The whitepaper notes that travellers also change their booking and travel patterns in other ways, too. Upon implementation of a virtual payment solution, they book their trips earlier, on average a full 11 days in advance, says HRS. This is two-and-a-half days earlier than before implementation and a major contributor to the lower average room rate.
These insights add a new dimension to the conversation around the benefits of virtual payment, a topic that has mainly focussed on indirect savings to date. "The study shows that the transparency created by virtual payment solutions appears to steer travellers towards less expensive hotels," says Christian Gall, vice president of payment solutions at HRS. "In effect, their behaviour is changing and money is being saved – without them even noticing."
READ THE WHITEPAPER: Savings Through Transparency