It's a big ask to provide something different in the airline business, where products are commoditised and customers, especially in North Asia, are highly price sensitive. The recently deposed EVA Air Chairman wants to make STARLUX, Taiwan's "boutique", "most luxurious" airline and the "Emirates of Taiwan". In doing so he will be taking on none other than - EVA.
Last week the airline-to-be signed a firm order for 17 long haul A350 XWBs (12 A350-1000s and 5 shorter-fuselage A350-900 versions). The tentative order had been initialled at the 2018 Farnborough Airshow.
STARLUX, plans to fly "premier" long haul services from Taipei to Europe and North America, as well as to "selected" destinations within the Asia-Pacific region.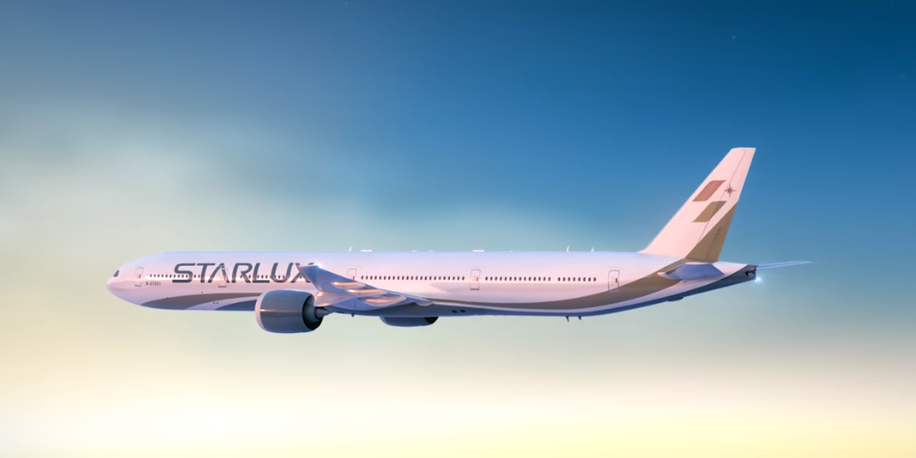 Trying to add a bit of extra comfort to the airline experience means added costs and although the new Airbus are highly efficient aircraft, StarLux will not be the only ones in the market operating efficient aircraft. Even though EVA is seemingly the target, Taiwan's other airline, China Airlines already operating 14 A350-900XWBs and EVA itself has 20 787-10s on order.
But, as if to establish the airline's credentials further, STARLUX, has simultaneously signed with SITAONAIR to provide its ONAIR Internet Wi-Fi portal.
The A350s won't be delivered until 2021 and 2022, but STARLUX, plans meanwhile to lease 10 long haul narrow body A321neos in order to commence operations later this year, probably in Oct-2019.
According to the airline's LinkedIn page, "At STARLUX, we believe luxury is not just about the price tag. It is an attitude, a standard embedded in our brand. We regard flying as an exciting part of the journey, not just a routine getting from point A to point B."
Mr Chang is very passionate and relatively wealthy, but in today's airline world companies with these lofty sentiments do not have a great track record of success.