Despite these results, the demand for Chinese travellers to visit New Zealand is sustaining increased routes and frequencies to Auckland. Chinese visitor numbers to New Zealand were flat in the year ending 30-Jun-2017 at slightly under 400,000 but more than doubled the four prior years. As previously reported by the Blue Swan Daily, seven airlines now offer nonstop services from Auckland to China, including Air China, Air New Zealand, China Eastern, China Southern, Hainan Airlines, Sichuan Airlines and Tianjin Airlines.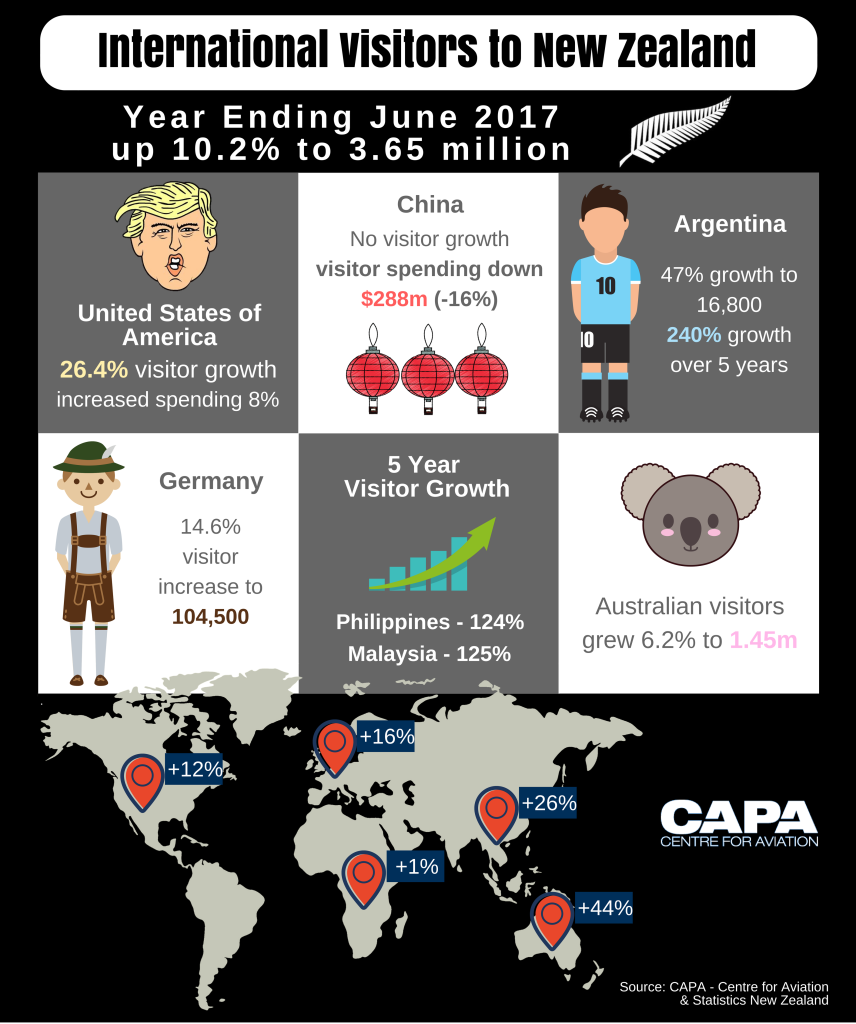 See other report: Hong Kong Airlines responds to strong New Zealand-Asia demand by adding second daily seasonal flight
The CAPA-ACTE 2017 New Zealand Aviation & Corporate Travel Summit, scheduled for 17-18 October, at the Grand Mercure Auckland, will include variety of thought provoking discussions and keynote speeches. To find out more or register click here.