But the aircraft's improved efficiency, range and enhanced comforts could open the door for AirAsia X to expand its operations, extending its US network beyond Hawaii and also potentially returning to the European market.
Thai AirAsia X Group CEO Nadda Buranasiri says the type increases the carrier's ability to bring new destinations into play. "Direct flights to Europe and the US are now possible, and we are working on many exciting network and product plans to take full advantage of the opportunities offered by this aircraft's extended range and significant cost efficiencies, which will be announced in due course," he confirms.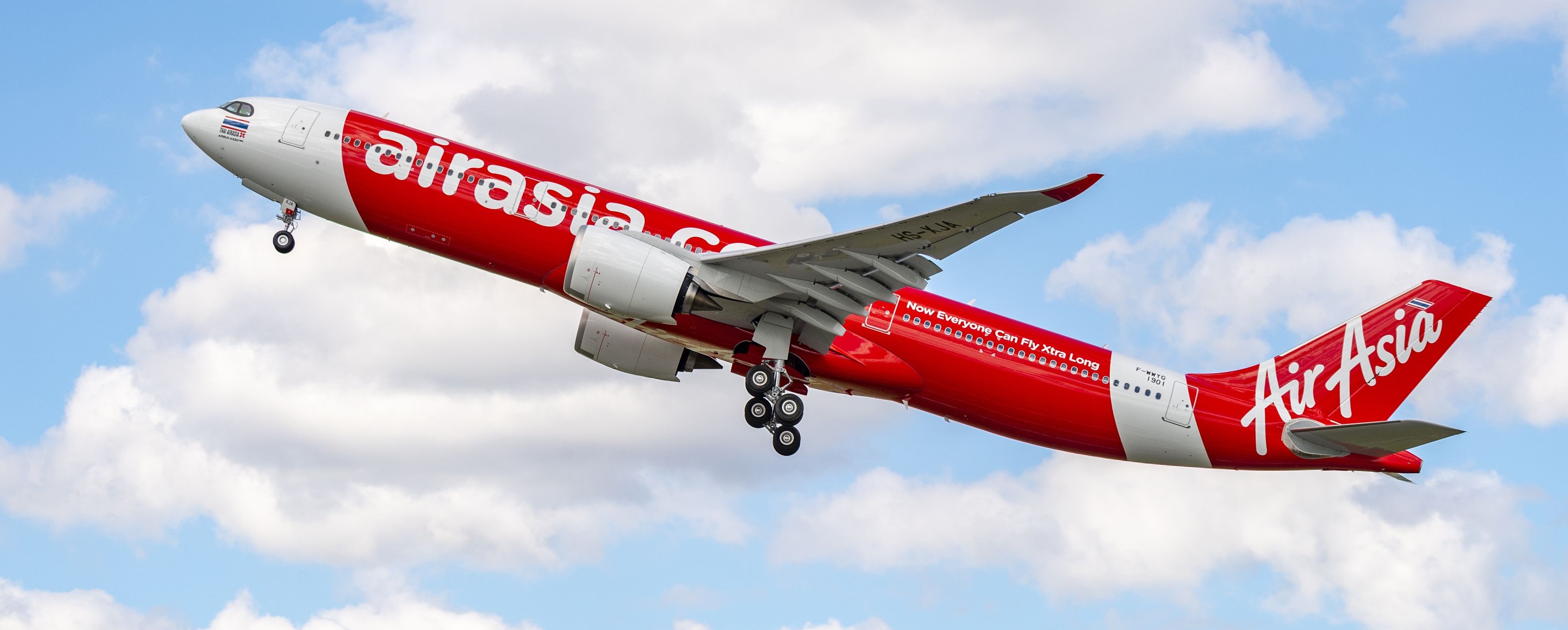 The airline believes the A330neo will deliver an "enhanced guest experience" including incorporating latest design features and new modifications to make medium- and long-haul value air travel "more comfortable" than ever. "Guests will be able to see and feel the difference with more personal space, larger cabin bag storage space, ambient mood lighting throughout, power sockets in every seat and the quietest cabin in its class," explains Mr Buranasiri.
AirAsia X is the Asia Pacific launch customer for the A330neo and according to the CAPA – Centre for Aviation Fleet Database has 66 aircraft on direct order and two further arriving on lease. This first example is being acquired via lessor Avolon.
Speaking earlier this year at the CAPA Global LCC Summit in Singapore, AirAsia X CEO Benyamin Ismail, stated AirAsia X wants to expand in Japan, India and the US, adding: "America is just around the corner for us". Mr Ismail said Las Vegas, San Diego, Los Angeles and San Francisco were all potential destinations for the LCC once it receives A330neo aircraft.
CHART – The Bangkok Don Mueang – Seoul Incheon and Bangkok Don Mueang – Tokyo Narita routes are the biggest by capacity in the Air Asia X Group network with more than 15,000 weekly seats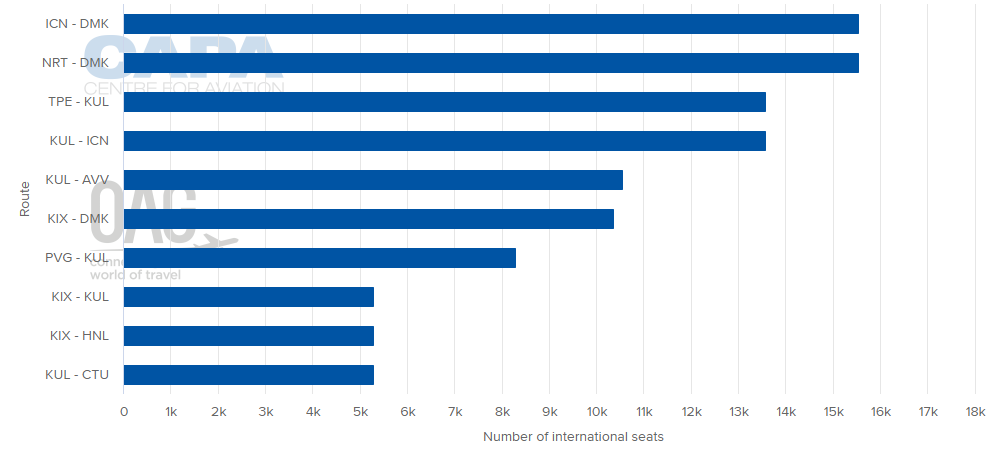 Source: CAPA – Centre for Aviation and OAG (data: w/c 17-Jun-2019)
Additionally, at the Paris Air Show, AirAsia and Airbus confirmed a deal for the carrier to convert 253 outstanding orders for the A320neo to the larger A321neo version. AirAsia says the change will enable it to offer higher capacity "in response to ongoing strong demand" across its network. It is unclear if the deal includes any commitments for the A321neoLR or new A321neoXLR, but will certainly include rights to switch to the long-range variants.
In total, AirAsia has placed orders for 592 A320 Family aircraft. Following the upsizing, it will become the world's largest customer for the A321neo with 353 aircraft on order. AirAsia currently has 230 A320 Family aircraft in service, flying out of its hubs in Malaysia, Thailand, Indonesia, the Philippines, India and Japan.
"We have spent a number of years reviewing what the future of our operations will look like," says Datuk Kamarudin Meranun, executive chairman, AirAsia Group Berhad. "With its numerous efficiency benefits and the operational flexibility this aircraft brings, the A321neo will be the new backbone of our operations as we continue to expand to meet growing air travel demand across Asia."