China has asserted its relevance in world aviation recently and over the past couple of years its airlines have rapidly expanded into the two south Pacific countries. With 2017 declared the 'China Australia Year of Tourism' by China's tourism bureau, continued substantial activity can be expected in that market.
Qantas' 787 Perth-London service plans have made clear the role of the long haul medium size equipment, but aside from the innovative elements, retaining a cost focus and keeping the basics under control will be key to the future.
In this, Part 2 of four reports, we will assess Virgin's revolving door of ownership and consider how its new Chinese owners will likely reshape the airline's strategies in 2017. We also look at what the main focus for both Qantas and Virgin will be for 2017.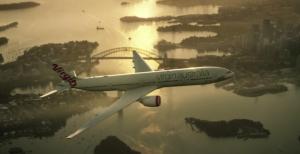 Question 3: Looking to Virgin's revolving door of shareholders, who are the main players and how has ownership changed in 2016?
CAPA: From an ownership perspective, no airline in the world is like Virgin Australia. This is the result of creative company structuring and Australia allowing 100% foreign ownership of domestic-only airlines. Virgin was mostly owned by four airline groups. Sir Richard Branson's Virgin Group - the initial and long-standing investor which has gradually reduced its stake to near token status and then more recently Air New Zealand, Etihad Airways and Singapore Airlines have been the main investors.
Aside from Virgin Group, the other three airline owners are direct Qantas competitors, and have essentially seen Virgin Australia as relevant in its own right – for securing domestic traffic feed - but also leverage in their competition against Qantas.
Virgin Group's biggest benefit from Virgin Australia in recent times has been branding fees and a quality brand in the Virgin empire. Virgin Australia's presence with the Virgin branding has some trickle-down effect on Virgin Group's other business in Australia, notably Virgin Mobile and Virgin Active, although Virgin Australia itself has no direct financial interest in them. As such Virgin Australia's falling performance was not a crisis for Virgin Group as such.
Etihad and Singapore Airlines are large entities and, arguably, more able to tolerate falling performance at either investments or their own operations, provided the operational benefits followed – although Etihad may now adopt a tighter line as changes occur in Abu Dhabi.
Air New Zealand and Virgin's falling out continues a shaky ANZ aviation relationship
Air New Zealand was the spark to the Virgin ownership reshuffle. Before other investors had the opportunity to move in, the New Zealand flag carrier had a vision of a dominant role in Virgin, as they had 20 years earlier with Ansett. But, as new investors arrived and with little strategic alignment, along with its own relatively small status, it became too much to keep underwriting Virgin's weak performance. Air NZ CEO Christopher Luxon failed to persuade Virgin Australia's board to oust Mr Borghetti, so Mr Luxon excused himself from the board and announced Air NZ would sell its stake in Virgin.
In the historical tradition of trans-Tasman airline cooperation, Virgin sensed an opportunity to be enterprising and deliver a parting blow to Air NZ. With Air NZ drawing attention to Virgin as a prospective investment, Virgin quietly marketed itself and directly sold a stake to China's giant HNA Group. The effect was multiple: first, Virgin directly received a capital increase since new shares were issued, which diluted Air NZ's shareholding. Virgin's selling price was below Air NZ's, which caused Air NZ to have to discount its sale price, resulting in a loss once its stake was sold – to another Chinese group. The two are still partners, but
Virgin's new Chinese owners will reshape its strategies
Virgin Australia now has two main Chinese shareholders. Besides the direct sale to HNA, Air NZ sold its stake to the much lesser-known Nanshan Group. Nanshan has a small Chinese start-up, Qingdao Airlines, but it is more widely focused in its overseas investments, including several in Australia.
HNA brings an immediate strategy refocus to Virgin, and the larger Australia market. HNA owns multiple airlines in mainland China and Hong Kong. HNA is strategically disadvantaged: from mainland China it cannot obtain Australian traffic rights out of prime Chinese cities while from Hong Kong the Australia-Hong Kong bilateral agreement is saturated, leaving service to secondary Australian cities the only opportunities.
The investment in Virgin, to be accompanied by a proposed alliance, will allow HNA to benefit from the usual onward connections on Virgin. More specifically, Virgin will probably serve routes HNA units cannot because of the bilateral limits: to Hong Kong and Beijing from prime Australian gateways like Melbourne and Sydney.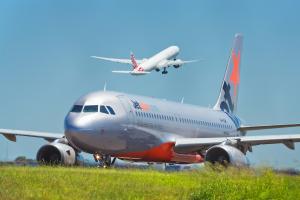 Question 4: So what will likely be Virgin and Qantas' focus for 2017?
CAPA: The important issue for Virgin is not Asia but its domestic heartland. Virgin can now focus on a necessary restructuring, which may involve further change at the top. Most of Virgin's senior management has turned over, unsurprisingly raising questions – just as Air New Zealand CEO Christopher Luxon advocated – of how much longer Mr Borghetti will remain. He will stay, but eventually probably in a new role, to take account of the shifting nature of the Virgin Australia group.
Virgin has a few years of work ahead of it.
Qantas is sitting comfortably for now, but once Virgin can deliver on a turnaround, Qantas will again be under increased pressure to drive costs out of its business. Virgin's new ownership structure which has until now been more of a burden than a benefit, should start to deliver dividends in 2017.
Jetstar and Tiger roles are being reviewed
Both airlines will need to decide what to do with their LCC units. The cost gap between Qantas and Jetstar is not as big as it used to be, as Qantas' comes down. Jetstar's previously grand 787 ambitions are now apparently shelved in favour of Qantas' operations, although from a group perspective this is still healthy: for example Jetstar's Melbourne-Tokyo growth provides a pathway for Qantas to take over.
Tigerair Australia however is not growing as much as Virgin promised when it took the airline over, although it has replaced Virgin on short haul Southeast Asian flights. Virgin may need to address its LCC's branding now that the centralised Tigerair brand will be disposed of in Singapore, to be replaced by the Scoot branding as those two SIA subsidiaries are combined.
In Part 3 we will look at the evolution of Qantas' China strategy and where this leaves Air New Zealand's services to that region. We ask the question: Will the Australia-China market continued to boom?