China has asserted its relevance in world aviation recently and over the past couple of years its airlines have rapidly expanded into the two south Pacific countries. With 2017 declared the 'China Australia Year of Tourism' by China's tourism bureau, continued substantial activity can be expected in that market.
Qantas' 787 Perth-London service plans have made clear the role of the long haul medium size equipment, but aside from the innovative elements, retaining a cost focus and keeping the basics under control will be key to the future.
In this, Part 3, we will look at the evolution of Qantas' China strategy and where this leaves Air New Zealand's services to that region. We ask the question: Will the Australia-China market continued to boom?
Question 5: How will Qantas' China Strategy evolve?
CAPA: Qantas is beginning to roll out its new China strategy by returning to Beijing in cooperation with Shanghai-based JV partner China Eastern, providing it access the Beijing-Australia market which the Chinese authorities will not allow China Eastern to fly in its own right.
Virgin will finally deploy to the international market on a regular basis the premium-equipped A330s it used on trunk domestic markets to Perth but which are now largely not needed following the collapse of the resource sector concentrated around Perth.
The emergence of an HNA-Virgin force around China competes with the Qantas-China Eastern tie-up and China Southern, which at the peak will operate four daily flights to Sydney, including one on the A380.
The competitive effects are also present on Cathay Pacific, a major mainland-Australia operator via Hong Kong – and, to a lesser extent, Singapore Airlines. In the absence of direct flights, there was good business to be had; this has changed too quickly to allow a gradual readjustment.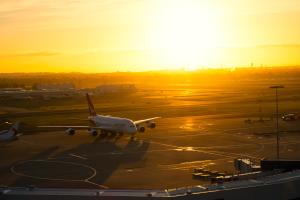 Question 6:Where does this leave Air New Zealand with its China strategy?
CAPA: Air New Zealand had been forward looking in establishing a Shanghai hub some years ago, but then forsook that for a closer relationship with Singapore Airlines to give it access to Asian markets.
For a relatively small airline in these large markets, options are limited and choices have to be made. SIA has proven reasonably successful, as Singapore also provides a useful staging point for Europe services, but it will become more pressing for Air New Zealand to partner with one or more of the Chinese direct operators if it wants to share more fully in the rewards to be gained from the burgeoning inbound tourism (and trade) that China promises. Meanwhile Air NZ is cool on its government's expansion of Chinese airlines' access rights.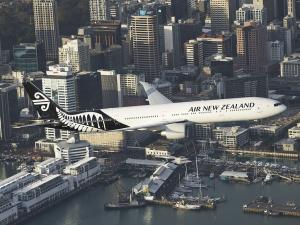 Question 7: Will the Australia-China market continued to boom?
CAPA: The Australia-China market will continue to boom now that 2017 has been named the 'China Australia Year of Tourism' by China's tourism bureau. Australia has sealed its position as a natural and good lifestyle destination for the Chinese. As a mostly leisure market, it is an ideal first market for increasingly maturing Chinese airlines as they can partner with tour agencies to sell the service before developing independent sales and strategies on how to sell premium cabins.
Australian and New Zealand's benefit is that they are perceived by the Chinese as 'safe' markets. Geopolitical instability and terrorism around Europe has seen Asian visitors put off not just towards directly impacted countries but often to an entire continent. There has consequently been some reorientation in their visit profile, to intra-Asia and North America. From an airline perspective, Asia-North America has been growing too rapidly for sound commercial outcomes in the short term. Combined with depleted Canadian and American traffic rights, Chinese airlines now need to put aircraft elsewhere.
Australia and New Zealand are at least temporarily the answer as the Chinese airlines receive more and more long-haul premium aircraft in the form of the latest variant 777s instead of A330s. It is not just mainland China: a stuttering Cathay is also sending more 777s, while Korean Air is bringing in the A380. Southeast Asia, once the main driver of growth (and over-capacity) is now relatively modest, while Northeast Asia accelerates growth.
The risk is that some of this capacity diverts elsewhere as more compelling opportunities become available. Although Australia and New Zealand are generally proactive with traffic rights, the objective is steady growth and not the peaks and troughs that have characterised the market in the past.
Capacity is at historically high levels and China - in Dec-2016 - agreed to Australia's previous request to remove capacity constraints on passenger services. To have seven Chinese airlines serving Australia, and five in New Zealand, is remarkable considering the respective sizes of these long haul destinations. Also, Qantas is preparing to return to Beijing using its own aircraft and Virgin Australia planning its Chinese debut within the coming year. The China market has a long way to go before it peaks - if it ever does.
Growth does not equate to profitability though. Virgin's planned services to Hong Kong and Beijing may not be profitable in the short term, but there are long term benefits and they come with the trade- off of stabilising the shareholder registry.
One problem with such an unusual and eclectic share registry is the inevitable conflicts that arise: despite some coordination, Etihad and Singapore Airlines already compete for Australia-Europe traffic, and with time HNA's presence will be felt on SIA's Australia-China transfer market, and even later HNA's sixth-freedom Australia- Europe traffic will impact Etihad and SIA.
In

Part 4
, of our Outlook series, we will look at Air New Zealand's focus on its domestic business and North America services we well as the cost reduction strategies being introduced by the airline as local and global conditions get tougher.