China has asserted its relevance in world aviation recently and over the past couple of years its airlines have rapidly expanded into the two south Pacific countries. With 2017 declared the 'China Australia Year of Tourism' by China's tourism bureau, continued substantial activity can be expected in that market.
Qantas' 787 Perth-London service plans have made clear the role of the long haul medium size equipment, but aside from the innovative elements, retaining a cost focus and keeping the basics under control will be key to the future.
In this, Part 5, the final installment of this series we will look at region's overall outlook for 2017, including the continued commercial value of loyalty programmes as well as the dawn of a series of 'firsts' including the long awaited start of 787-9 services by Qantas and non-stop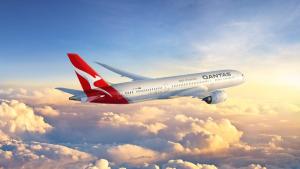 Question 9: what is the overall 2017outlookfor theSouthwestPacific region?
CAPA: China will inevitably feature largely in aviation and tourism planning for both Australia and new Zealand.
But 2017 will also be a year of new technology as Qantas finally introduces the 787-9 on it mainline services.
It will be a year of local consolidation as bedding down domestic markets remains the core task for the region's airlines. Qantas is also looking to grow in Asia, clawing back gains from Singapore Airlines and Cathay now that Qantas has reduced its costs to levels it believes are comparable with the Asian heavyweights.
But the attention-getting developments in 2017 centre around Europe. New Zealand will have two ultra-long-haul flights, with Qatar Airways planning a Doha-Auckland nonstop, the mere mention of which had provoked Emirates into launching, on a month's notice, Dubai-Auckland nonstop. These services will have an unwelcome and potentially extensive impact on a number of New Zealand long haul routes, but will serve the New Zealand inbound and outbound markets well.
Qantas' recently announced Perth-London service has already been a multi-million dollar marketing coup- even though it is not planned to start before early 2018. A non-stop 787-9 flight, the service would link Australia and Europe together for the first time. But despite being a long flight, it will not be the world's longest - that distinction will go to SIA's New York service when it resumes. Yet a nonstop service between two continents at the antipodes will provide a level of enchantment. 787 profitability, however, will come from Qantas using the type to North America, ideally launching Dallas flights from Melbourne and Brisbane, supplementing existing A380 Sydney-Dallas.
Perth Airport and Qantas, with a little financial support from the West Australian government, agreed in Dec-2016 to the terms to modify Qantas' domestic terminal to support international-domestic connectivity. A same-terminal domestic transfer in an intimate environment Qantas can control and brand appropriately has considerable upside for Qantas financially and for marketing compared to competitors' offerings in the likes of Singapore, Hong Kong and Abu Dhabi. It also offers Qantas another alternative in an international market that is always in flux.
Qantas' 787 use also reflects a wider shift in the global market
Successive generations of Qantas were defined by increasingly bigger aircraft, from variants of the 747 to the A380. Qantas' next era is the more compact 787. It has taken time for Qantas to adjust to end-of-line geography and the realities of stopover hubs growing and new ones emerging.
Airlines elsewhere in the world still struggle to define – and redefine - themselves to create a market that is sustainable. Even the relatively healthy groups are not satisfied: IAG finds itself again needing to churn British Airways to reduce costs and improve product, while US airlines balance their view of international growth with demanding investors.
Loyalty programmes will continue to be moneyspinners
Loyalty will also remain an important commercial focus given each of the three major ANZ airlines has a powerful frequent flyer programme. In FY2016, to 30-Jun-2016, Qantas reported AUD1.45 billion in loyalty revenues, a tenth of the group's revenue, allocating it an underlying EBIT of AUD346 million. Virgin's Velocity programme, part of which it sold down during the year, accounted for a healthy AUD140 million EBIT, almost as much as its domestic flying operations generated. Air New Zealand meanwhile naturally dominates its domestic market, for frequent flyers and for corporate travel.
The business and corporate traveller is an integral part of this loyalty system and 2016 was marked by the greatly added activity of LCCs in the SME and corporate markets. Jetstar's targeted Aquire programme is about to be relaunched and its New Zealand activity relies on GDS access – where travel management companies still dominate the corporate interface – for its corporate access viability.
Back to basics in an uncertain and competitive world
Australia and New Zealand's airline success will continue to be defined by restructuring, partnerships, and loyalty strength.
That forms a solid base for what new challenges will inevitably emerge in 2017.
But in a tepid global economy, shaped by political uncertainty, with intensifying competition internationally, there will be reduced profitability for each of the main airlines in 2017. The tailwind of low oil prices is moderating, although unlikely to return to previous heights, but again emphasises the need to contain costs. Where all else is uncertain, owning the lowest costs is always a key feature of sustainability.