At the start of this year CAPA chairman emeritus, Peter Harbison wrote: "the year begins with much uncertainty. Not only in China, where the economy has slowed considerably, but more globally, a sense of uncertainty is descending on global markets and in international political circles."
"The economic and political upheaval that is being created by an unpredictable US administration and by the vacillations of the UK government over how to rearrange its ties with the rest of Europe are merely the most visible of signs in what is very much a changing world. Until now, aviation has to a large extent been immune from any direct impact, surging forward at unprecedented rates. There has been no obvious move at government level to impose more restrictive rules on international airline market access, nor has there to date been any sign of a downturn in traffic."
"On the other hand, there have been no signs of moves towards greater freedom. Perhaps we have passed the zenith in that arena. As free trade comes under attack, the infection could easily overflow. In the operational sphere, it is fuel that will be a large determinant of the airlines' financial performance in 2019. In the middle of the past year a dark cloud passed over the industry as Brent Crude prices exceeded USD80 and the experts predicted even higher levels. But going into 2019, the downward price trend, towards USD60, offered positive news making profits seem achievable once again. However, demand is another issue."
Were these predictions correct, what has the industry learnt and what would it do differently as we start to look ahead into 2020? The CAPA World Aviation Outlook Summit opened this week, hosted at The Westin Dragonara Resort, in the exclusive enclave of St Julian's on Malta. It showcased that the implications of market changes are profound, touching the entire travel value chain from airports to accommodation, ground transportation, distribution/payment and technology – and even corporate travel. Here's some insights from the first morning.
From a legacy mentality to a hybrid structure – the changing face of Air Malta
Air Malta is this year celebrating 45 years of commercial operations, a time that the aviation industry has translated into an unrecognisable form. Dr Charles Mangion, chairman, Air Malta, acknowledges that "aviation is not the easiest industries", but the airline's restructuring "from a legacy mentality to a hybrid structure" has built a platform for the future. The "mindset is evolving consistently," he says. A fleet rollover from the A320ceo to the A320neo and an expanding network will continue with two additional A32oneos due to arrive, while two A321XLRs are part of the plans from 2025 to launch intercontinental services.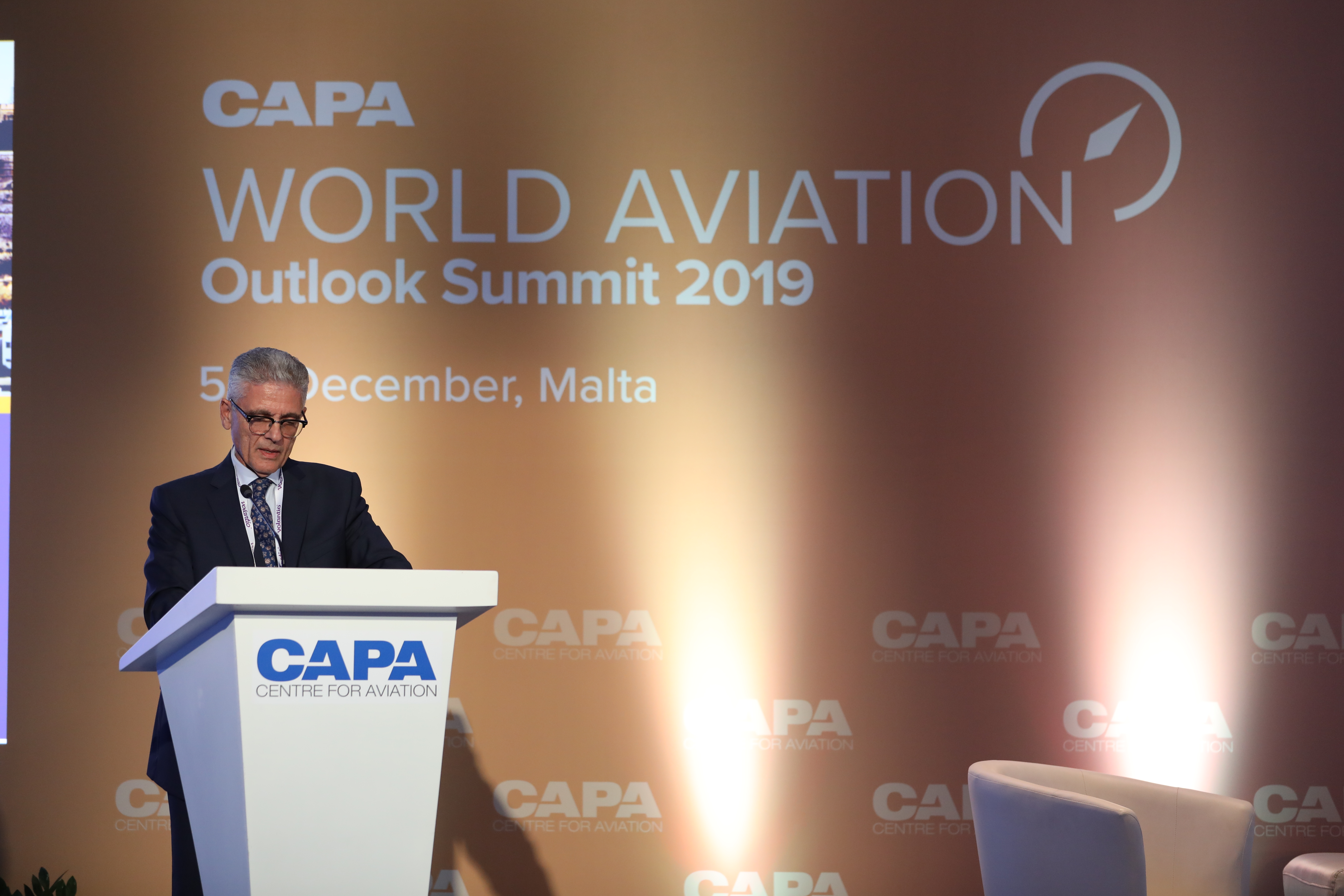 Malta - the crossroads of ancient civilisations; home to booming aviation sector
Aviation has been "vital for social and economic development" and contributes "EUR600 million annual to the economy, 6.7% of GDP," explains Ronald Mizzi, permanent secretary of Malta's Ministry of Tourism. Tourism arrivals have doubled this decade, he explains, thanks to "thriving" aviation sector. The Mediterranean archipelago is investing in building a strong aviation core to replicate its previous experience in the maritime sector. It has a "controlled growth" tourism strategy and is in particular looking at new markets such as the US, Africa and the Indian sub-continent.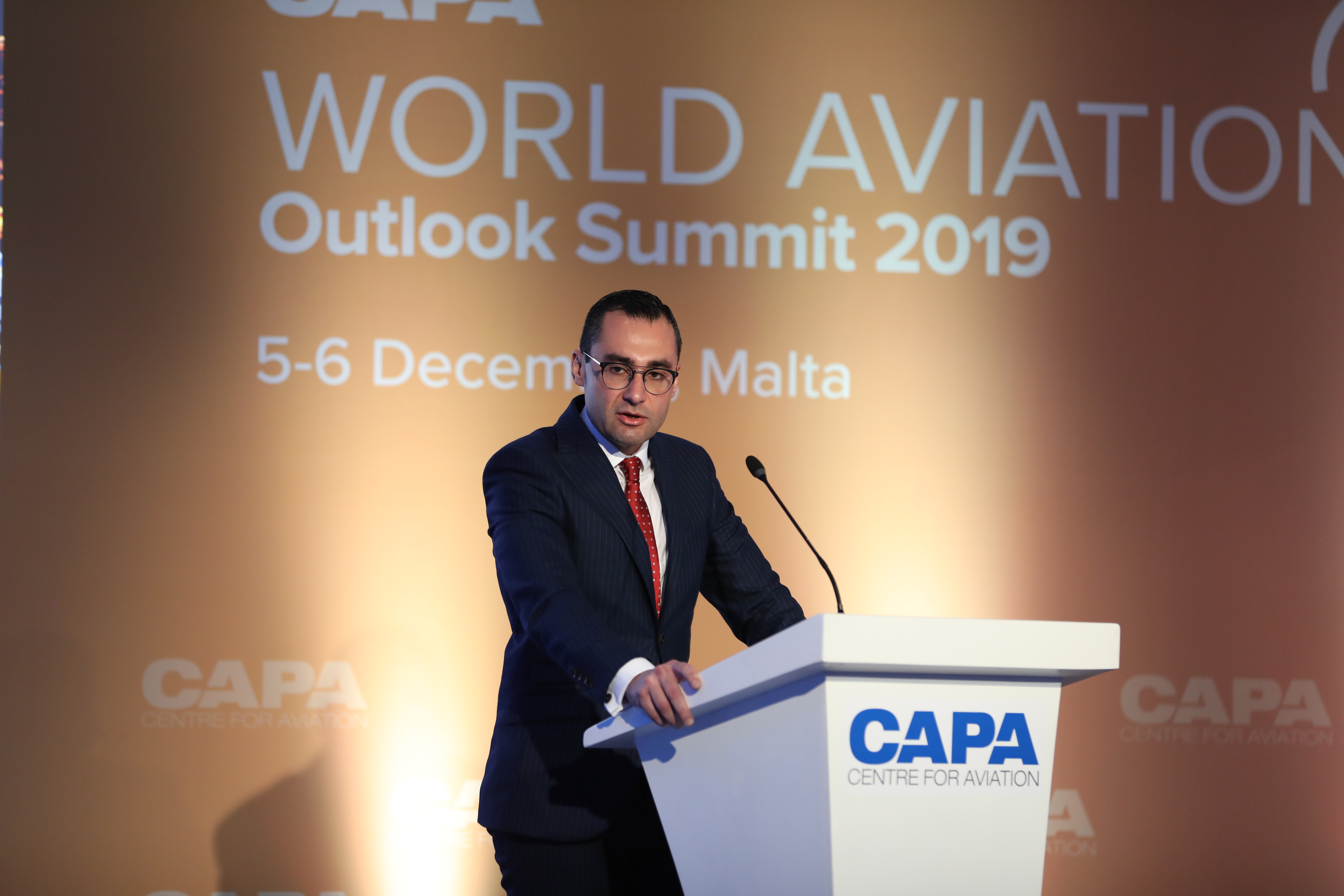 Aviation and the environment - what does it all mean for air travel in the 2020s?
"The popular attack has escalated extraordinarily rapidly in Europe – and airlines are fragmented in their responses," says Peter Harbison, chairman emeritus of CAPA says in his opening address. As Flight Shaming fast becomes important in Europe, he predicts increasing pressure on governments to impose emission taxes, pressure for short haul flights to be replaced by surface travel and ultimately a big impact on low fares and the LCC sector. "Airlines are highly visible and vulnerable to attack," says Mr Harbison. "Although they are not a major emitter, they are soft targets and easily disrupted." As such, he warns, that "if the airlines don't get their act together, governments will," enforcing behavioural change. But, this is not just about airlines, but rather the entire aviation industry. "It is a challenge that is not going to go away," says Mr Harbison. "Environmental issues will be the most important force affecting the airline industry in the 2020s."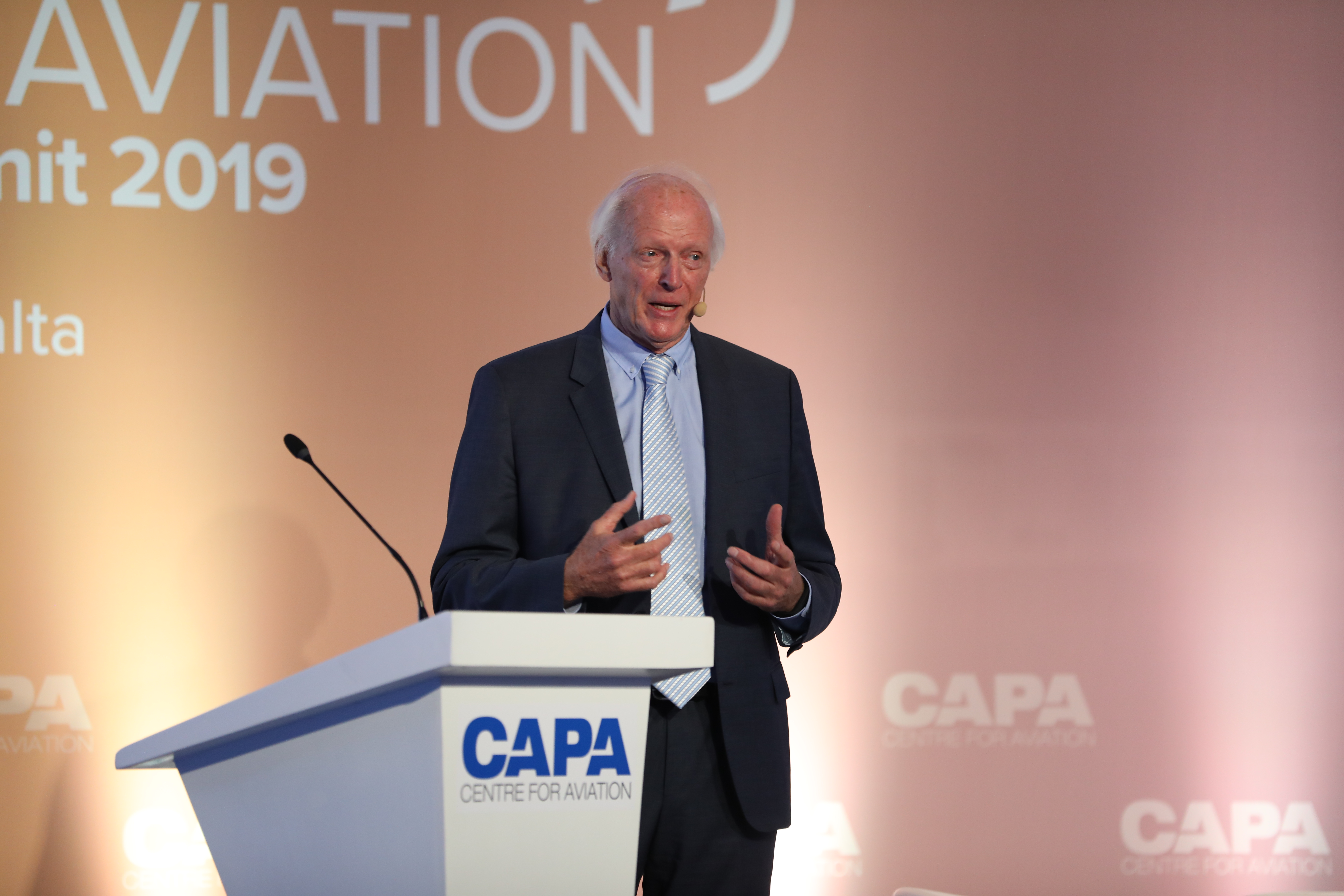 Air Malta Holidays plans to be a one stop shop combining Air Malta flights, hotels and airport transfers
Speaking to The Blue Swan Daily on the sidelines of the CAPA World Aviation Outlook Summit, Dr Charles Magnion, chairman, Air Malta, confirmed the formal launch of the carrier's new inbound package holiday arm, named Air Malta Holidays. The new portal - www.airmaltaholidays.com - will offer a one stop shop combining Air Malta flights, hotels and airport transfers.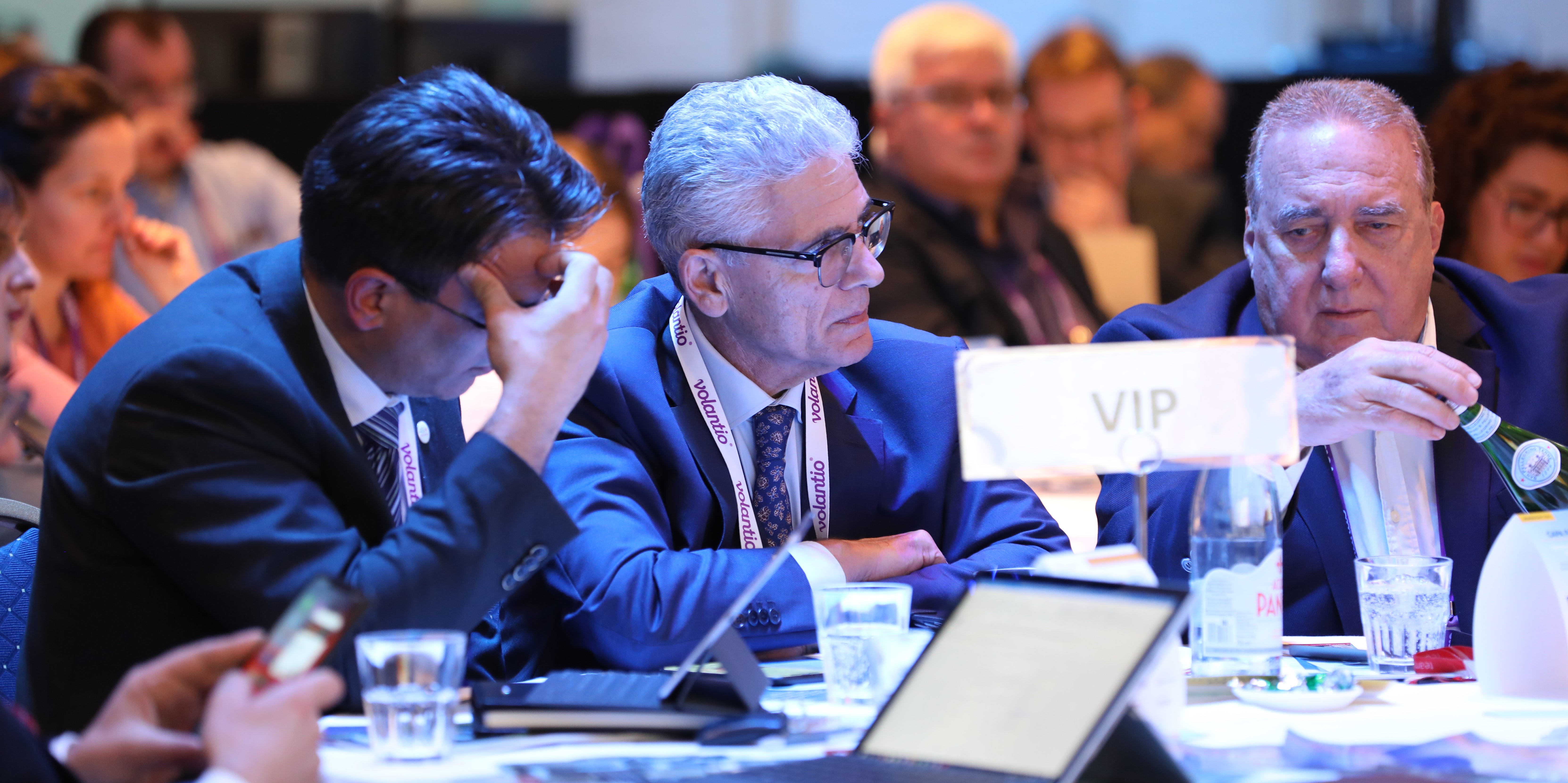 'You can't change yesterday, but you can do a lot about tomorrow'
Martin Gauss, CEO, airBaltic highlights CO2, taxes, SES, EU261 and Fuel as his expected key topics of discussion in 2020. He says: "You can't change yesterday, but you can do a lot about tomorrow". He adds that we need to do the little things, but still work on those big things "that will drive our industry to be more sustainable".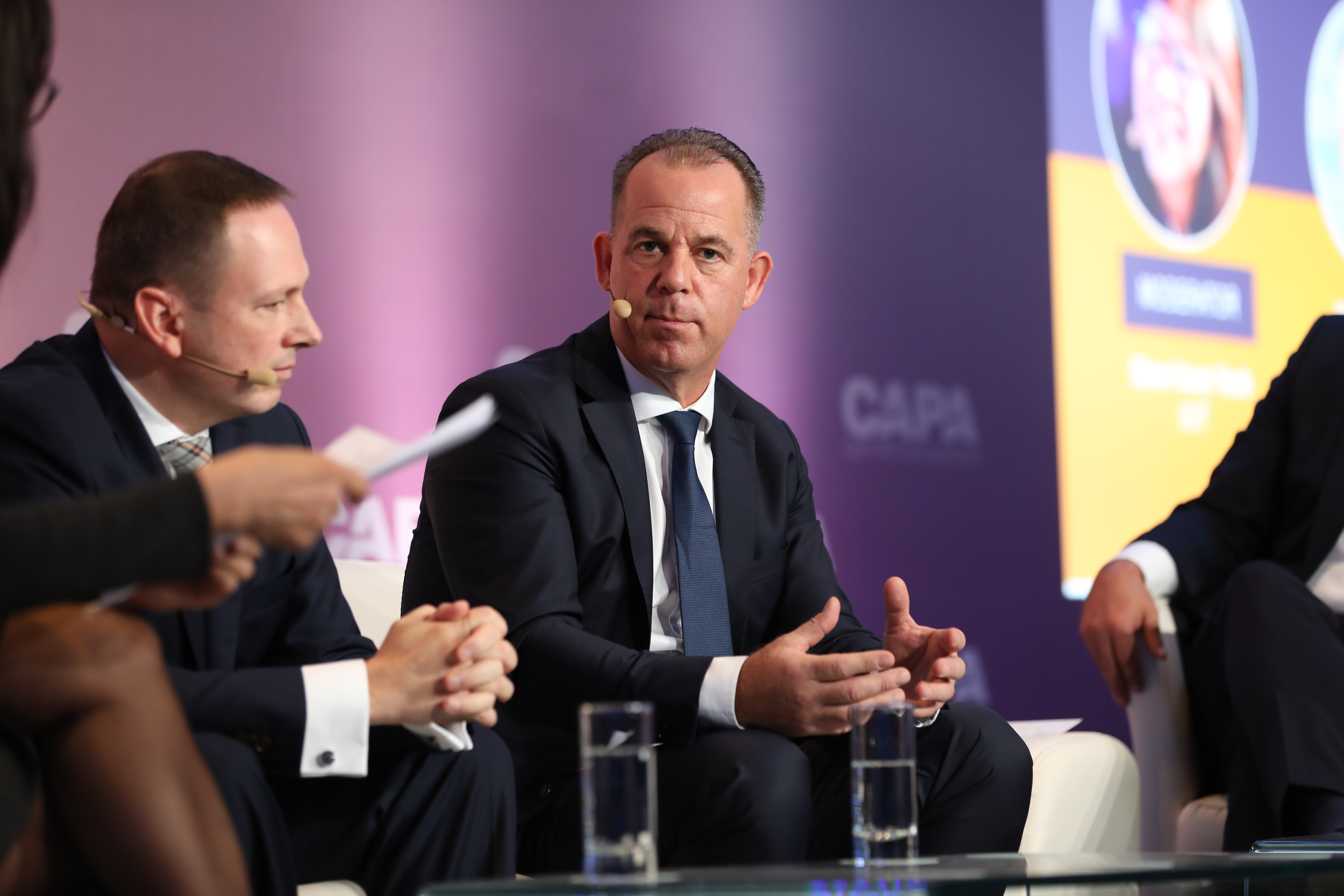 'A new course for the future' for Etihad
In addition to industry challenges, we have faced challenges of our own, acknowledges Robin Kamark, chief commercial officer, Etihad Aviation Group in his boardroom session at the CAPA World Aviation Outlook in Malta. "We have made tough decisions to achieve necessary change. We are making solid progress – but there is more to be done," he explains. The company has launched a five-year transformation plan and key reforms to date have included exiting unprofitable routes; simplifying its fleet and reducing aircraft orders; more closely matching capacity to demand, including seasonal aircraft changes; cutting costs and exploring new revenue opportunities focusing on quality revenue; and restructuring our workforce. Mr Kamark acknowledges that next step in the plan will see "strengthened partnerships" and a strategy "to drive innovation to deliver efficiencies and personalised service". Mr Kamark says the transformation plan is working. "We have made tough decisions, and will keep doing so… we are heading in the right direction, but we still have a way to go."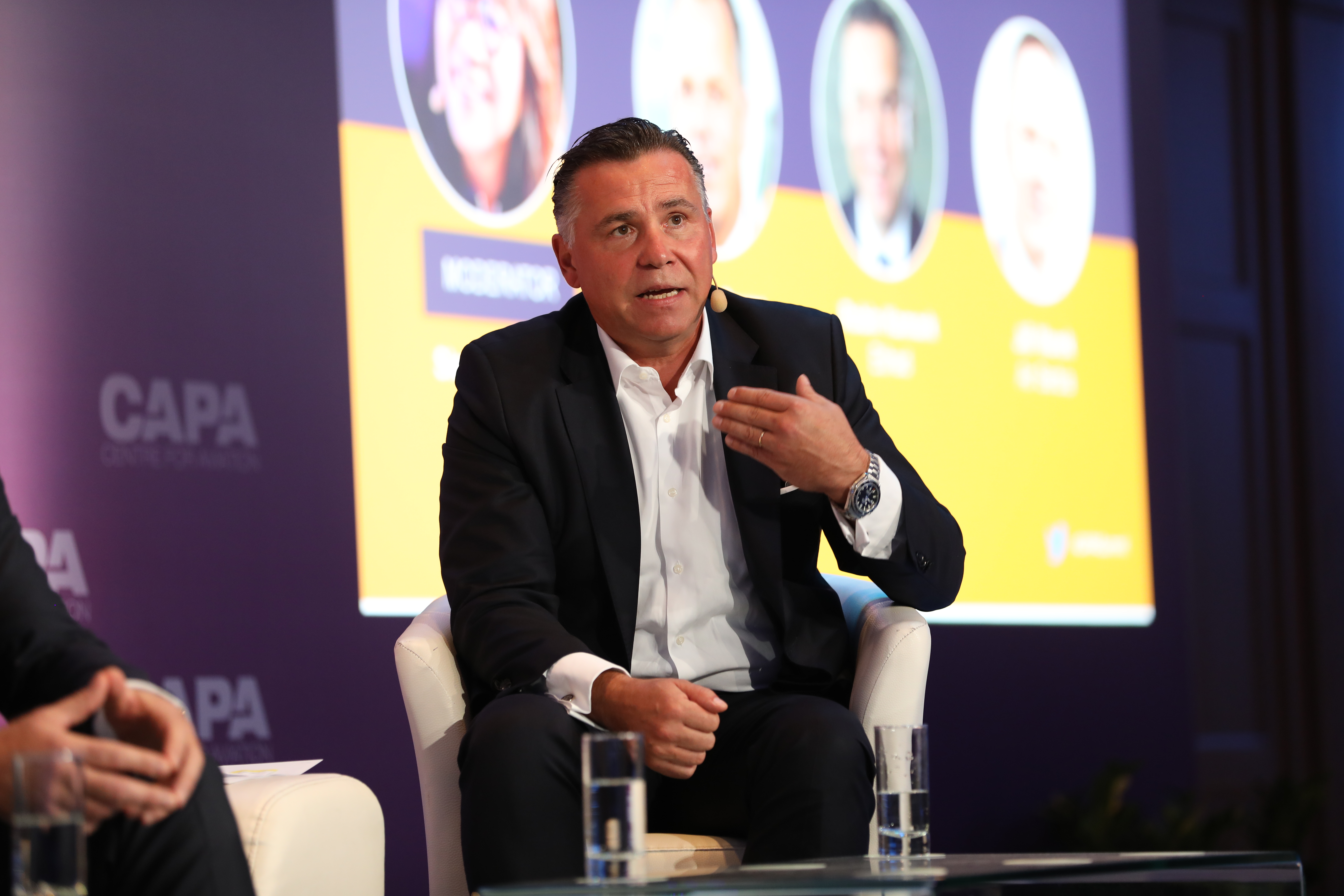 Air Serbia – a journey from 'steady evolution to almost revolution'
Air Serbia has been one of the fastest growing airlines in South East Europe. It added nine new destinations in Jun-2019 and Istanbul from Dec-2019, explains Jiří Marek, general manager commercial and strategy, Air Serbia. This growth will see capacity increase 12% in 1Q 2020 versus the same period in 2019, supported by increased frequencies in existing markets and will see an additional two aircraft arrive in 2020.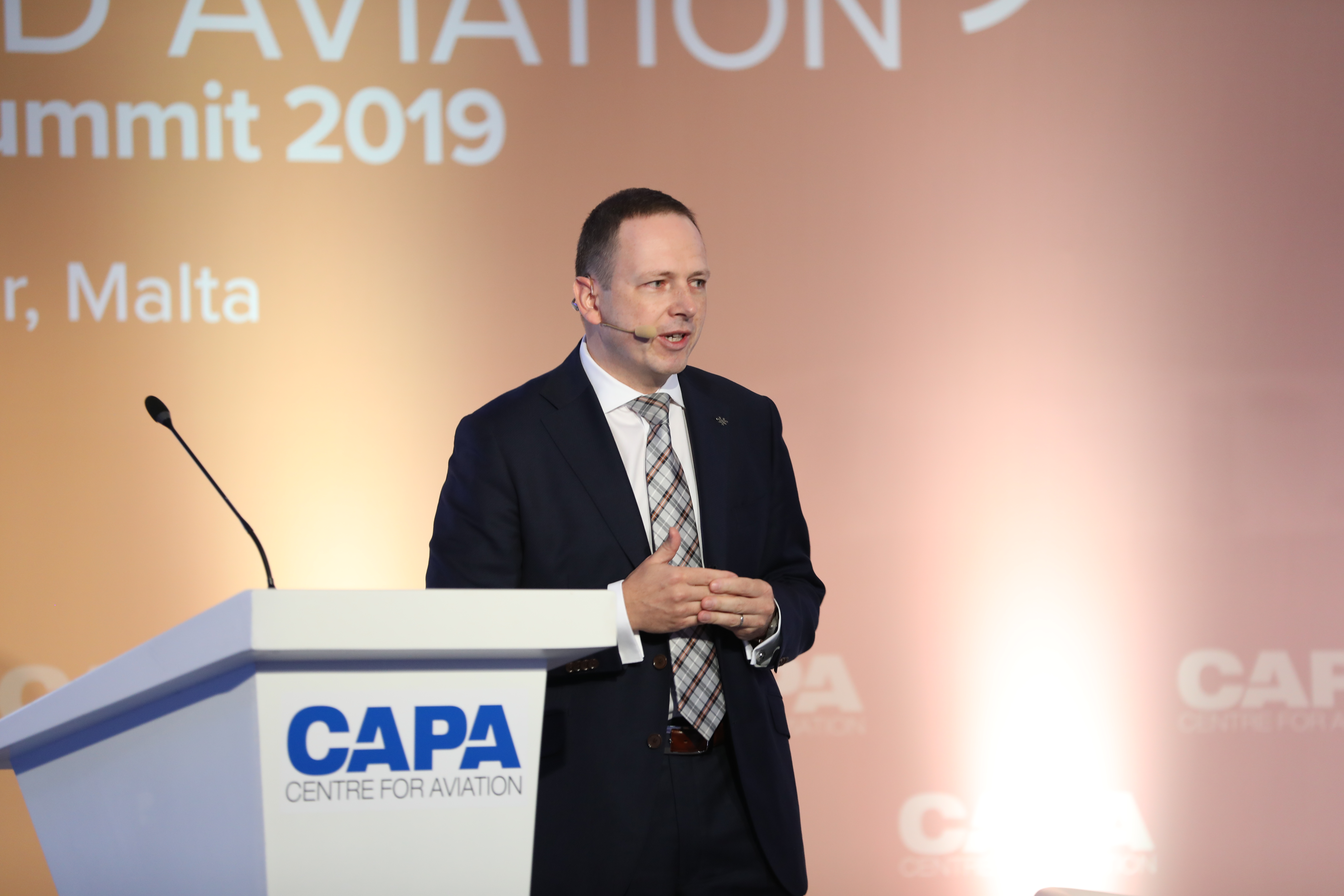 From Dreamliner to Greenliner – Etihad's flying testbed for efficiency and sustainability
Etihad Airways and Boeing in the past couple of weeks announced a first-of-its-kind 'eco partnership', in which a specially-themed Boeing 787 Dreamliner will be used to test products, procedures and initiatives designed to reduce aircraft carbon emissions. The special blended green-blue design for the themed aircraft was unveiled at the 2019 Dubai International Air Show. Speaking In Malta, Robin Kamark, chief commercial officer, Etihad Aviation Group confirmed the 'Etihad Greenliner' will be introduced early next year and will be used by both companies to explore and assess environmental sustainability initiatives while the aircraft operates scheduled services across the airline's network. Other stakeholders, from equipment suppliers to airspace regulators, will shortly join the companies in advancing and testing efficiency measures on or with the 'Greenliner', he confirmed to The Blue Swan Daily on the sidelines of the CAPA World Aviation Outlook summit. He confirmed the aircraft will operate a Boeing 787 'eco flight' from Abu Dhabi to Brussels during Abu Dhabi Sustainability Week in January 2020, incorporating a wide range of environment-focused initiatives.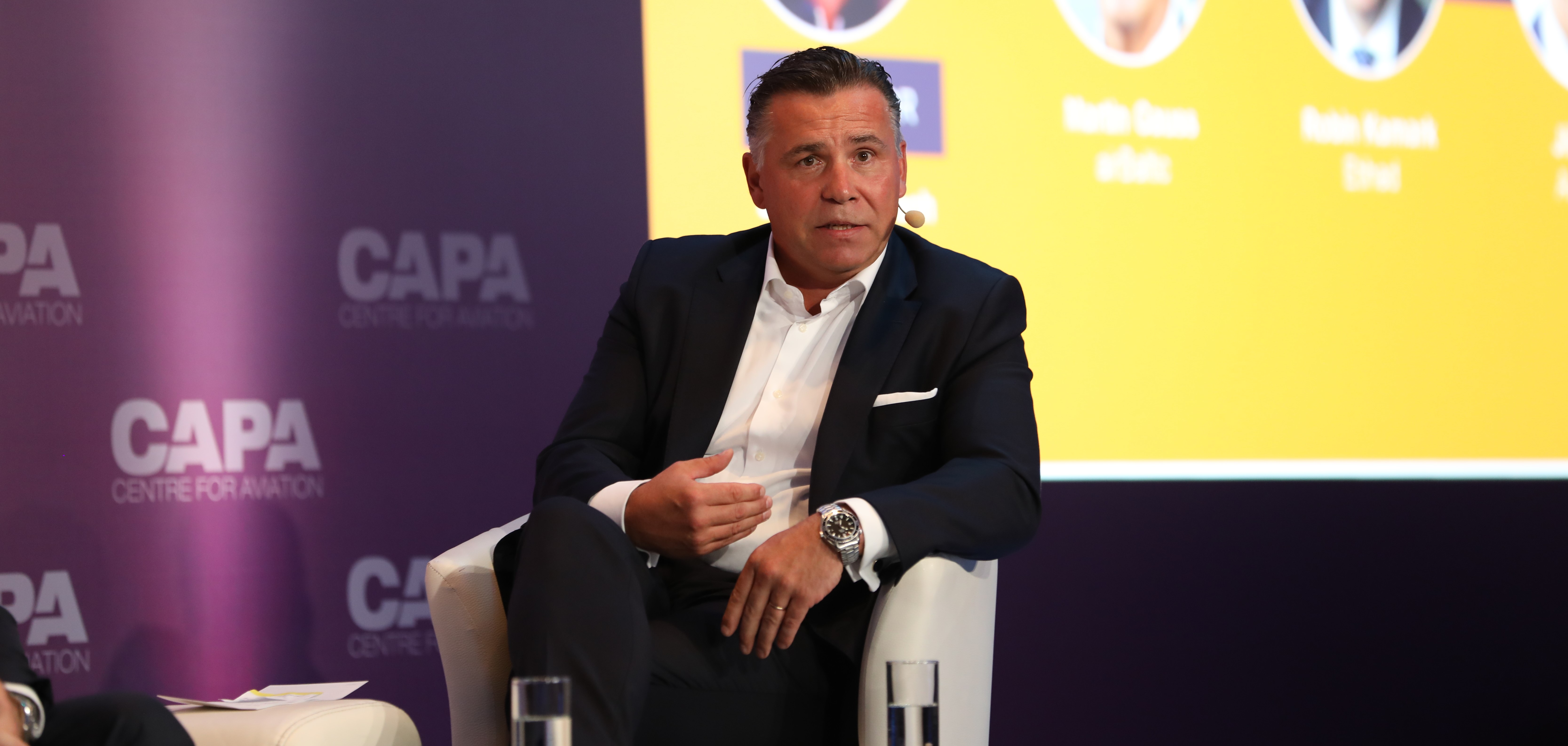 High aircraft utilisation and not listening to so-called 'experts' could be key to FlyBosnia's success
In an on stage interview with The Blue Swan Daily at the CAPA World Aviation Outlook Summit, Tarik Bilalbegovic, CEO of recent start-up FlyBosnia, highlighted the development story of the carrier. He explained that the challenge for the carrier has been to not just sell the airline but also its home country of Bosnia and Herzegovina on the Balkan Peninsula in southeastern Europe. He said he has been careful not to employ former staff of previously failed flag carriers, learnt not to be afraid to make decisions and ultimately highlighted that a high utilisation model that sees aircraft fly to Europe during the day and the Gulf nations at night will be key to its development.
Global market access, have we reached a high-water mark?
As the originator of the swathe of open skies agreements in the 1990s and the early part of the 21st century, the US is a vital part of the modern liberal bilateral system. The US is seemingly wavering in its commitment to the principles of a laissez-faire international marketplace, meanwhile Canada remains committed to its (dark) Blue Skies protectionist policy. Brexit also threatens to impact global policy and set a precedent for multilateral agreements around the world. How will the industry navigate the crossroad between trade and travel; under ownership and control limitations, how can we encourage investment into airlines and infrastructure; should antitrust immunity be expanded or contracted; and where to next for global market access? David Kendrik, head of airline licensing at the UK Civil Aviation Authority (CAA) says many of these legislative agreements are from the 1940. "Are they still appropriate? Do we need to think outside the box?" he questions. Carlos Bermejo Acosta, head of unit for aviation agreements at the European Commission questions, "why is aviation so special, or why does it think itself so special?" As an outsider to the industry he describes transport as "still one of the most restrictive of any industries across the world". David Huttner, senior commercial aviation expert at PA Nyras, echoes this view. "The industry naively believes it is special," he says and diagnoses a "mindest transfer". Ralph Carter, staff vice president regulatory affairs at FedEx Corporate, says ownership and control remains "very much still restrictive," but sees it as the "next frontier in terms of liberalisation".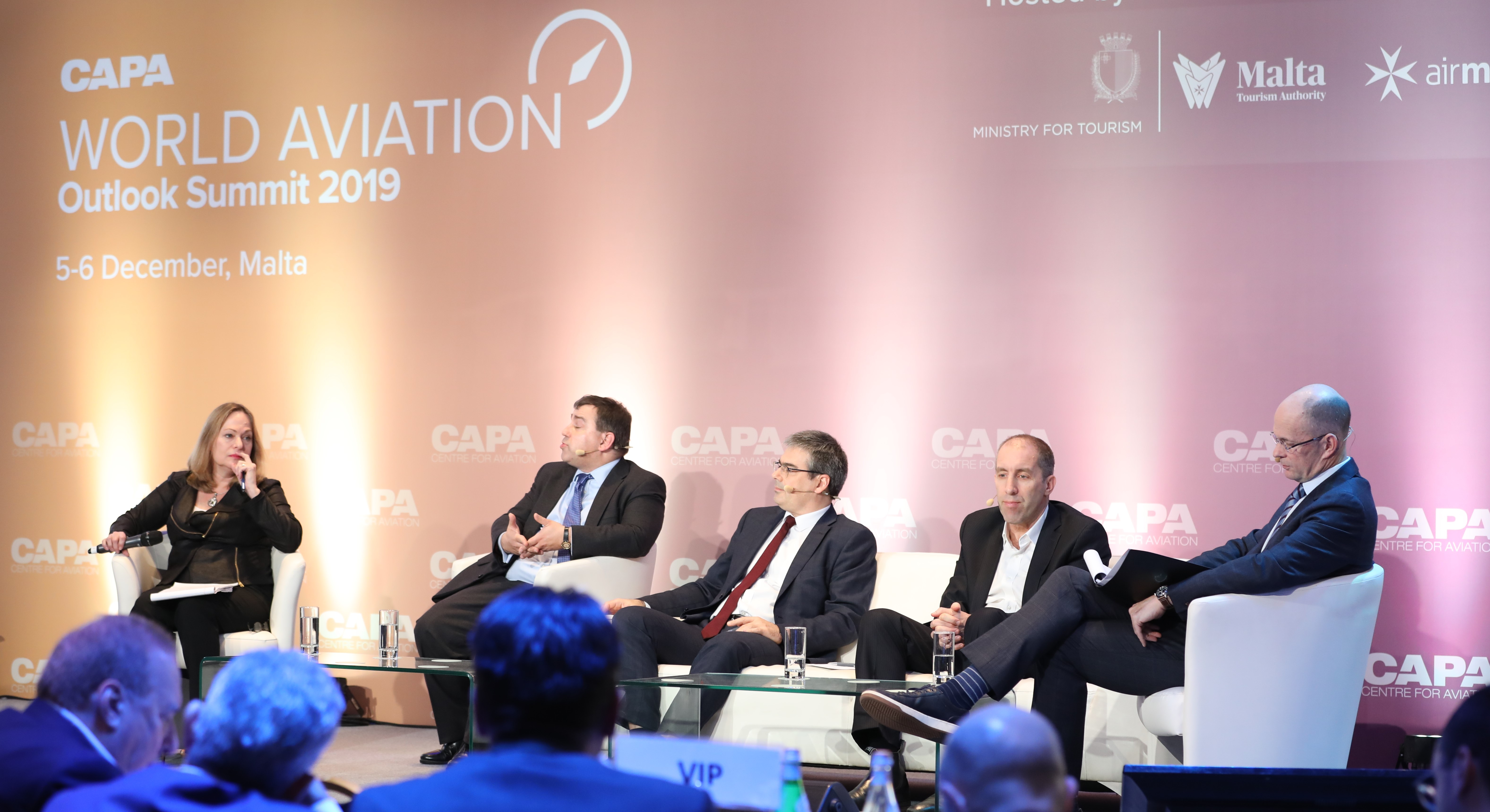 Embraer: Upgauging trend in Europe 'expected to slow down'
Michal Nowak, marketing director EMEA and central Asia at Embraer believes effective fleet planning can support the capacity discipline principle. He says it has been an "unprecedented decade for commercial aviation," but questions "how much longer can it last?". There are various factors contributing to uncertainty, but with stable load factors, he says, many people question why should we worry? Well, he believes that an upgauging trend that has seen the average aircraft size in Europe grow from 128 to 149 seats, is "expected to slow down," albeit still grow. Why? He identifies a couple of key factors: uncertainty in the cycle and softening demand; and environmental concerns and the rise of the flight shame movement.
LOOK OUT... A full review of the big stories and insights from the CAPA World Aviation Outlook Summit will be published early next week.