---
Summary:
New research shows a majority of US business travellers place a high level of importance on a personalised guest experience during their hotel stays;
The survey from the Global Business Travel Association (GBTA) and Omni Hotel and Resorts shows more than eight in ten travellers feel a personalised experience is important;
The research also shows that business travellers generally consider three hotels before booking and more than 80% say loyalty programmes matter in that process.
---
The Global Business Travel Association (GBTA) partnered with Omni Hotel and Resorts to conduct an online survey of 500 US business travellers between 22-May-2018 and 1-Jun-2018.
"A vast majority (84%) of business travellers feel having a personalised experience is important, and most believe that experience should differ from that of a leisure trip with 64% purchasing different amenities on a business trip than they would otherwise," says GBTA.
Respondents were asked exactly what they wanted from more personalised experiences and 58% stated special deals an offers were a high priority followed by restaurant suggestions at 57%. Around 50% of those surveyed want personalised transportation suggestions and 40% placed a preference on entertainment suggestions.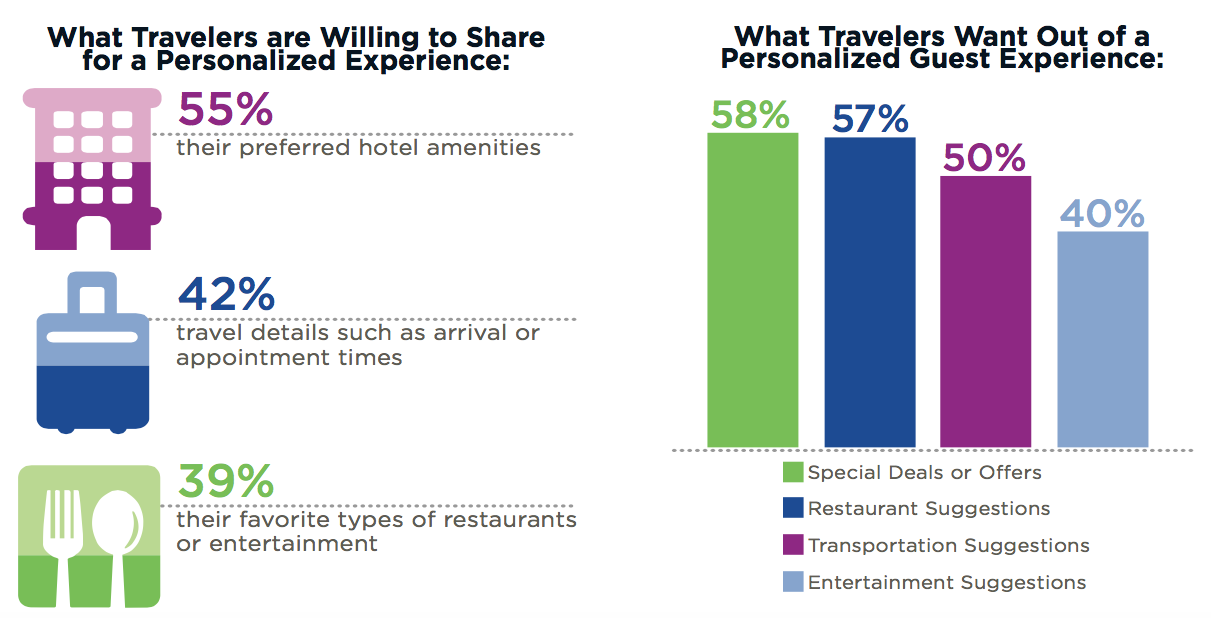 The survey's results show business travellers "show a very high comfort level with both their companies and hotels using shared information to provide a personalised hotel shopping and guest experience", GBTA concludes.
The top piece of information those travellers are willing to share is preferred hotel amenities, with 55% of the respondents stating they would be willing to share information about ways to improve their comfort. Roughly 42% of the survey participants said they would be comfortable sharing details about travel such as arrival times or appointments, while 39% are willing for hotels to find out their favourite types of restaurants and entertainment to enhance their experience.
"From booking to check-out, our research confirms personalisation is highly valuable to business travellers, with many seeking customised hotel experiences that are tailored to fit their business travel needs," says Jessica Collison, GBTA director of research. "Both travel buyers and suppliers should evaluate how personalisation factors into hotel booking and the guest experience when it comes to building their travel and loyalty programs."
The research also shows that, on average, business travellers consider three hotels before booking and 82% say loyalty programmes matter when making that decision.