The hospitality and travel trends research firm determined that within various markets around the globe – US, Brazil, Australia, China, Mexico, Germany and the UK, less than half of leisure travellers visited a destination they could choose at their whim over the past year. Germany had the highest percentage of travellers choosing their own destinations, but still fell below 50%.
But Phocuswright concludes in its 'Destination Decision: How Travelers Choose Where to Go' travel research that the subset of the leisure travel population is a coveted group since those travellers have a range of interests and seek a variety of travel experiences.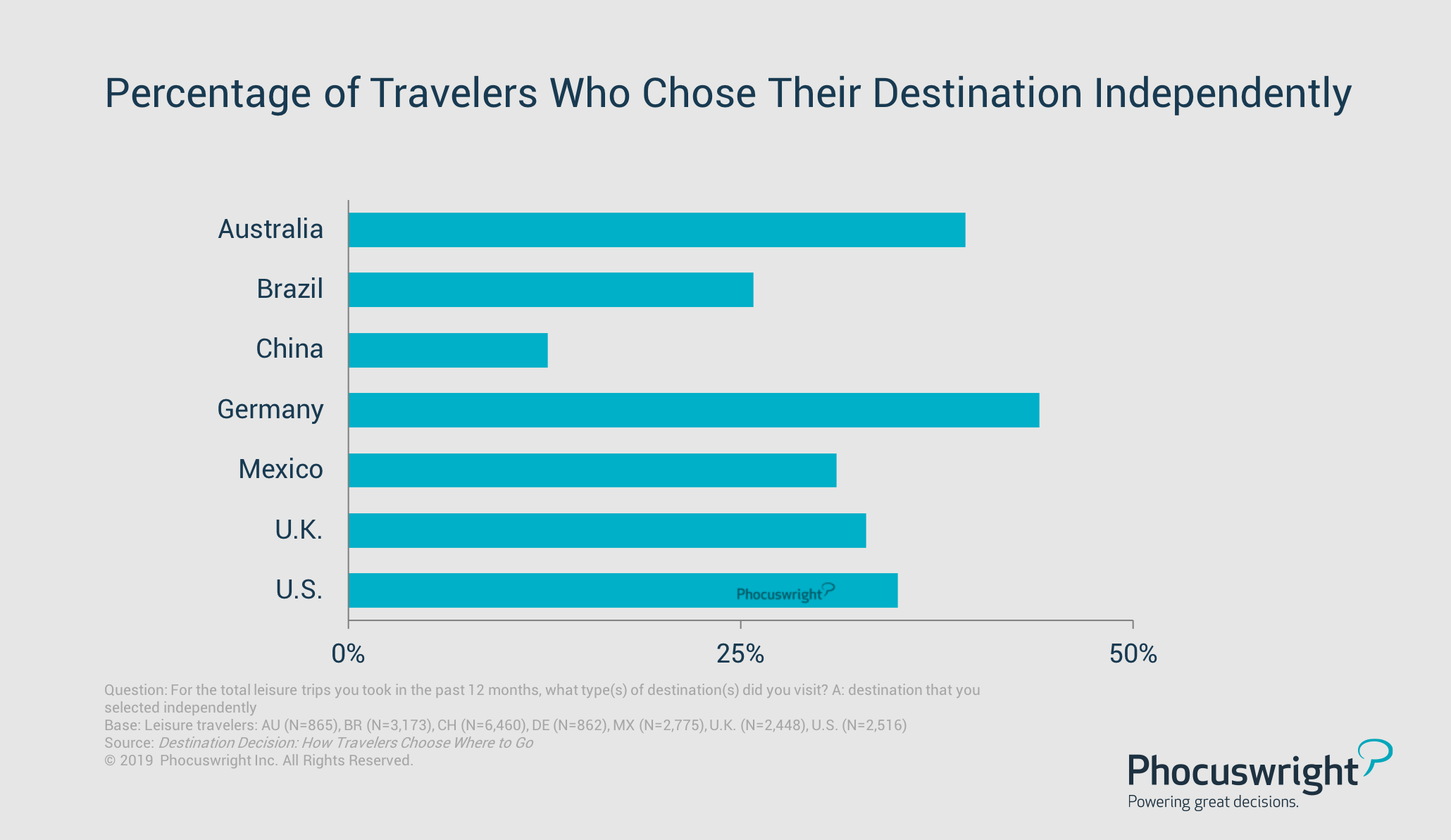 Those travellers use a range of destination attributes to make a decision about where to travel for pure pleasure, and travellers. Unsurprisingly, "Online sites by far are the predominant source for destination research," it says.
A key opportunity for destinations is enticing traveller to return, says Phocuswright. The destinations most likely to secure repeat visitors are those were a traveller had an extraordinary experience on a prior trip, "where the destination aligned to, and perhaps exceeded, travellers' desired attributes, expectations and aspirations", it determined.
Further research from Phocuswright, this time purely on the US market, highlights that destinations and travel marketers need to consistently entice travellers to remain top of mind. The research graphic, 'Destination Selection Trends Among US Travelers', shows a quarter of US destination selectors actively research new trips at least once a month.
The research suggests US travellers on the whole know where they want to go (two thirds of US destination selectors had their last trip destination in mind when they were planning, albeit those who go international are a bit more open) and repeat travel is commonplace (more than half went to a destination they had visited before)
It also highlights wanderlust brings in new visitors (a quarter of US travellers who visited somewhere new for the first time took this trip for cultural enrichment); and they will book at least a month in advance (more than two-thirds of domestic travellers started booking at least a month before departure, and almost half of travellers who chose the destination are likely to spend only a week deciding).