The recent growth has been mainly driven by the LCC sector which has boosted its share of international capacity from 59.6% in 2015 to around 72% in the three subsequent years and it is still at a level above 70% for the first nine months of 2019. It is therefore no real surprise to hear Penta Equity was again talking about turning Prague's Aero Vodochody airport, once a major manufacturing site for civilian and military aircraft, into a commercial facility.
Penta Equity's spokesperson Ivo Mravinac believes Prague would "certainly welcome" the establishment of an LCC airport at Vodochody, which 15 km northwest of the city certainly is well placed for the Central European investment group's planned mission.
Penta Equity has been around for 25 years and focuses on long-term investments into healthcare, financial services, manufacturing, retail, media and real estate development. The Group operates in more than 10 European countries and has offices in Prague, Bratislava and Warsaw. It was previously an investor in the TwoOne consortium, led by Flughafen Wien, which acquired 66% of Slovakia's Kosice Airport, back in 2006, when its interest in the Prague airport first came to light.
MAP -Vodochody airport is located to the north of Prague, while Václav Havel airport is to the northwest of the capital – they are less than 20km apart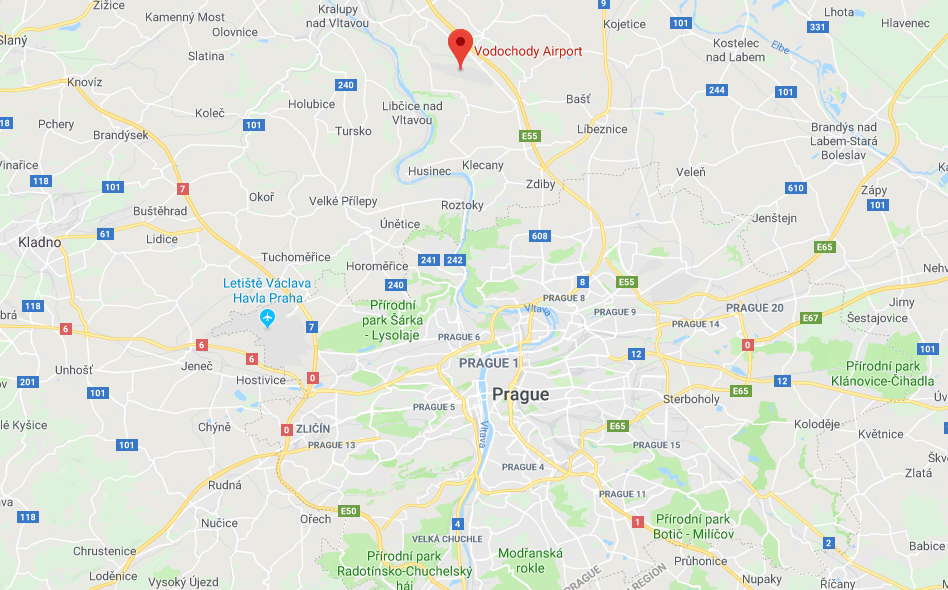 Source: Google Maps
It has sought to invest, as private equity owner, in the transformation of Vodochody airport to not just complement but ultimately compete with Prague's Václav Havel airport. The intention then, and again now, was to attract LCCs such as Ryanair, easyJet and Wizz Air away from Václav Havel, where around one in four seats are flown by LCCs.
That level does not compare well with either of the two neighbouring primary airports in Budapest (63%) and even the very fast-growing Vienna International (29.6%) and where the management is not actively encouraging budget carriers. This suggests there could be room to build point-to-point LCC operations with the right air service development formula.
CHART - About 25% of seat capacity in Prague is presently flown by LCCs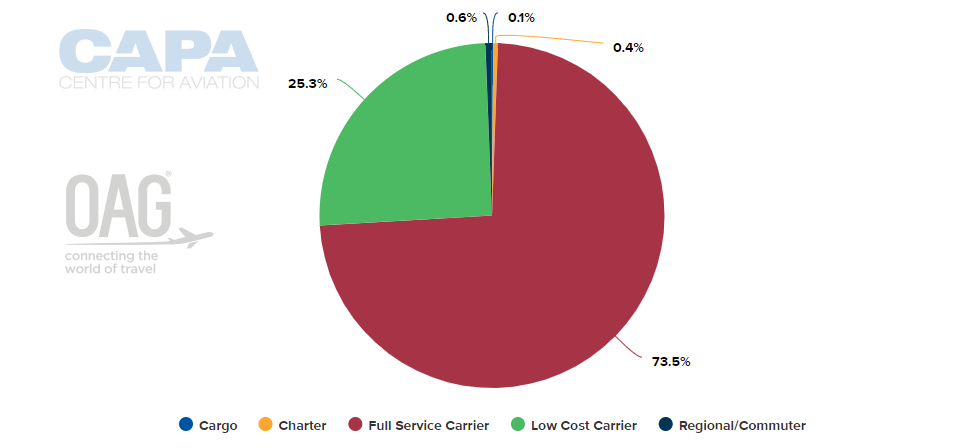 Source: CAPA - Centre for Aviation and OAG (data: w/c 26-Aug-2019)
But the aspirations to redevelop Vodochody airport have been hit by numerous issues. Progress on the conversion has been slow. In 2012 the Mayor of the districts of Kralupy and Vltavou filed an initiative to the minister of the environment, and the European Commission, to prevent the airport's proposed expansion of Vodochody Airport, and even though Penta Equity has now received an environmental impact assessment approval from the Czech Republic's Ministry of the Environment, implementation has been further delayed by disputes with surrounding municipalities.
But the biggest issue may no longer be the opposition, but simply that such a facility is not really now required. The airline and airport landscape is constantly changing and while the idea of a dedicated LCC facility would have been welcomed in the late 1990s, that is no necessarily the case today as factors such as hybridity and the desire by LCCs to attract more higher-yielding business passengers, the ones who typically use primary airports and enjoy their comfort.
Concurrently (coincidentally?) with Penta Equity's announcement, Václav Havel airport has presented its own future development programme out to 2035, representing a self-financed investment of CZK27 billion (EUR1.0 billion). The airport anticipates long-term average passenger growth of +3% per annum, forecasting it will increase traffic from 16.8 million in 2018 to 30 million in 2035.
The programme includes a comprehensive list of short- and long-term improvements many of them related to enhancing the status of the airport for full-service/network carriers to operate both O&D and hub & spoke oriented routes, the adoption of new technology including holograms and robots, and the enhancement of the airport city. There is no specific mention of LCCs, which is possibly what prompted comments that Prague would "certainly welcome" the establishment of an LCC airport at Vodochody.