Generally speaking, LCCs should be better placed in times of heightened price sensitivity, as their lower cost base should give them an edge. But that alone is not enough. In a new report, 'Preparing for a Gathering Storm: A 12-Point Survival Plan Specifically for LCCs' aviation intelligence expert CAPA – Centre for Aviation has offered some key tactics that LCC management can deploy when things get tough.
Speaking at the recent CAPA LCCs in North Asia Summit in Cebu, Philippines following the publication of the report, CAPA chairman emeritus Peter Harbison highlighted that oil prices are particularly a sensitive area for LCCs and a "disproportionate" cost input for airlines operating under the model. He noted there is a "push pull with oil price", and the good news for airlines when prices go down is "really bad news" as it indicates that the economy and demand is slowing overall.
On the subject of an economic downturn, Mr Harbison noted that LCCs should be well positioned to profit, but highlighted that there has been talk of an economic downturn since at least 2014, but it has not eventuated as yet.
Mr Harbison explained that the airline industry has enjoyed very high traffic level so of passenger traffic growth since 2014, but a lot of that growth has been from "very price sensitive" market segments with passengers that are "very fragile in a downturn".
He noted that the industry outlook is "uncertain", stating: "All of us are part of the collateral damage that is being done to the global economy due to the outcome of uncertainty and instability". This is "gradually and incrementally" becoming a bigger and bigger issue for the airline industry, he added.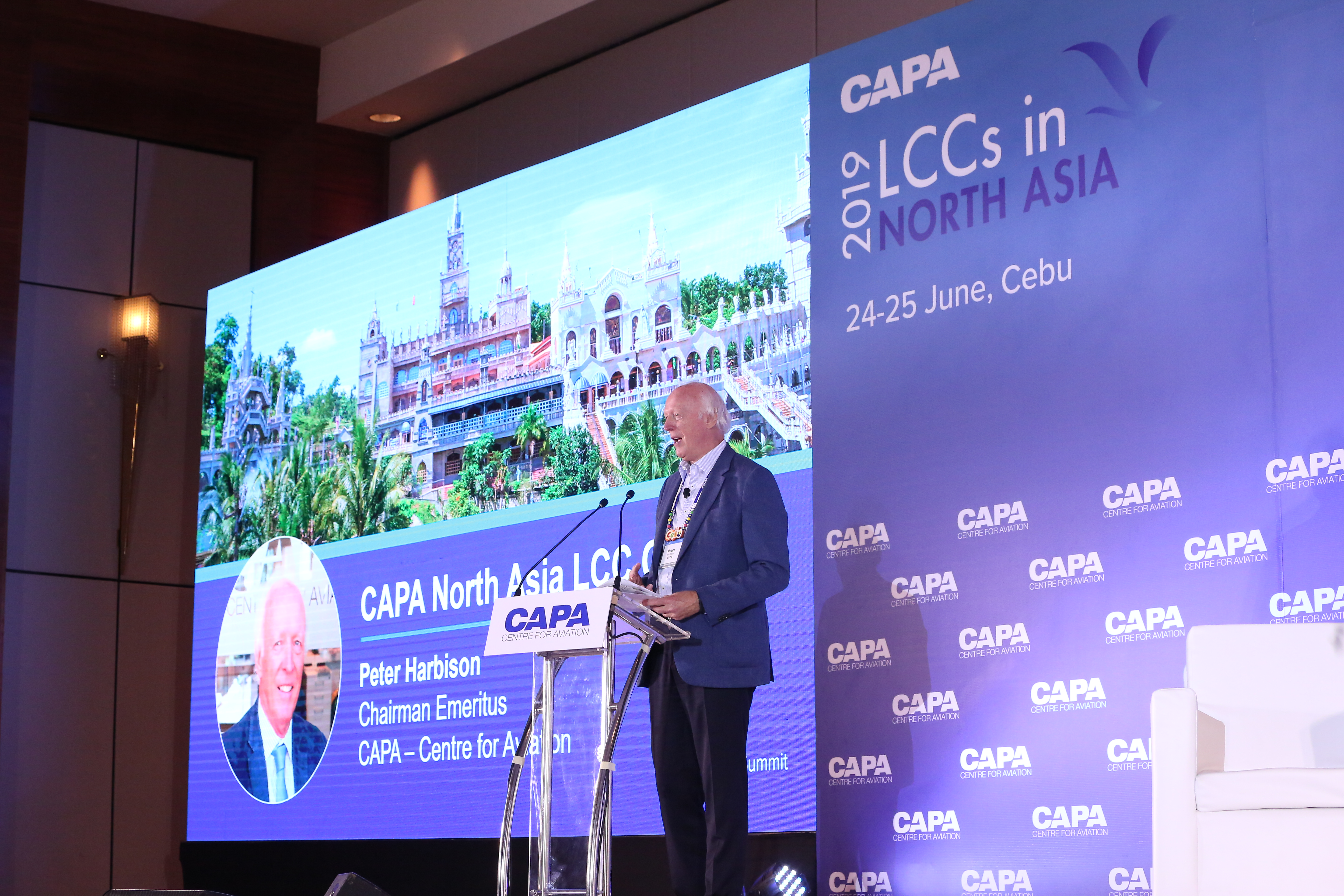 The CAPA report sets out key strategies LCCs can deploy during a downturn and is broken down into two sections looking at commercial and operational/financial opportunities. Many of them are common sense, but in tough times the sense may not be so common.
The spotlight on the commercial side highlights that during a time of recession, the first cost line to be scrutinised in most businesses is travel – an opportunity for LCCs as corporate travellers are encouraged to trade down from full-service carriers to LCCs.
Those LCCs that are able to position themselves as "business friendly" by accommodating to corporate traveller behaviours and seeking ways to effectively monetise offerings without necessarily changing their core LCC business model, will enjoy the greatest success, it says.
With increased business travellers using LCCs, ancillary revenues are the ideal means to provide them with some of the product attributes they want to avoid "pain points" and differentiate from other LCCs, it explains.
However, air travel is not the only part of the travel budget that is scrutinised during a recession, accommodation, ground transportation etc. are also reviewed. This, it explains, provides an opportunity for LCCs to add value to not only business travellers but all customers, and capture more of their share of wallet by providing better deals.
Looking at the operational and financial opportunities, while daily utilisation is a key value driver for most airlines, it highlights that load factor trumps utilisation in terms of value creation, especially in a recession.
As such, it notes, load factor should be managed by taking out capacity. In order to achieve this, it advises fleet order deliveries should be deferred as far as possible – the worst possible time to be levering up the balance sheet with expensive new aircraft is during a recession – but, it acknowledges, it is a good time to place orders (just not take deliveries).
It also notes that as with any airline, LCCs need to maintain open communication to ensure labour understands the actions being taken by management to weather the storm.