Adding to its soon to launch flights to Boston and New York in the United States of America (USA) and Toronto in Canada, the Nordic airline is to add Washington to its network with flights commencing in Aug-2018 with a five times weekly schedule from London Stansted. The airline is also considering adding flights to Montreal, Canada from 2019.
In a switch from its European-based activities, Primera Air is opening new bases in Birmingham, London Stansted and Paris Charles de Gaulle for flights to New York, Boston and Toronto this April along with new routes from UK to Málaga, Palma de Mallorca, Alicante, Barcelona, Chania, Málaga and Palma de Mallorca.
"We've been planning to add Washington from the beginning of our transatlantic flight project," explains Andri Már Ingólfsson, president and owner of Primera Air. "We see a strong demand for this route and we are the first low-cost airline to start operations between both cities." Although it will face no direct competition out of London Stansted, British Airways, United Airlines and Virgin Atlantic Airways serve the city pair out of London Heathrow.
Primera Air's trans-Atlantic network will be served using its new single-aisle Airbus A321neo and A321neoLR aircraft in a two class configuration: full-service premium and low-fare economy, offering free Wi-Fi and onboard charging points throughout to meet modern customer needs. It is due to receive six aircraft in spring 2018 with two further aircraft due in late 2018. In 2019 it will receive its first ten Boeing 737-MAX9 aircraft with eight more following in 2020 when its two A320neoLR are also due to arrive.
TABLE – Primera Air has direct orders for 26 aircraft including eight Airbus A321neos, two A321neoLRs and 16 Boeing 737MAX-9s

Source: CAPA - Centre for Aviation Fleet Database
There has been a lot made about new aircraft technology supporting a movement in the deployment of narrowbody equipment on thinner routes. This is not new and such equipment, mainly in the form of the Boeing 757, has been regularly flying between the United States of America (USA) and Europe. But, it is clear that new generation and more efficient narrowbodies are opening this market to new entrants like Primera Air, meaning this small, but very dynamic, niche segment is undergoing transformation.
But this new aircraft efficiency does not guarantee success. Primera Air has already found that in the Birmingham market. Whether it is simply low demand, competition from other markets or brand awareness, but the airline has already cancelled the launch of its planned Birmingham – Boston route due to "lower demand… mainly driven by insufficient incoming traffic". This in turn has also resulted in the reduction of its Birmingham – New York service from daily to four times weekly.
Things seem more favourable in the London market where alongside the new five times weekly London Stansted – Washington route, Primera Air will have the capacity to also boost its flights between London Stansted and Toronto, upping frequencies from three to five per week from Aug-2018.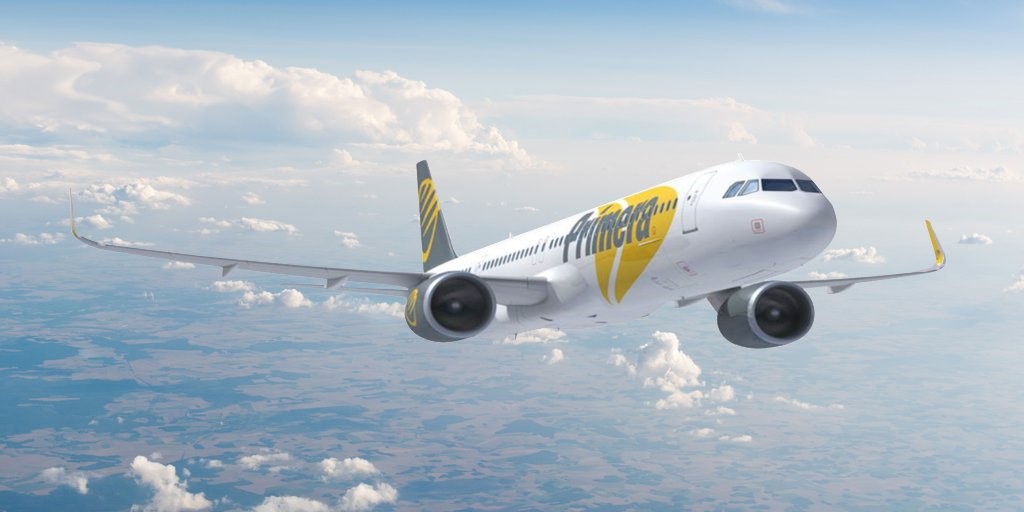 While new to the UK and French markets, Primera Air is well known across Scandinavia and the Baltics being part of the Primera Travel Group that operates travel agencies and tour companies in Sweden, Denmark, Norway, Finland, Iceland and Estonia. Over the coming years it plans to further grow its long haul network increasing its presence at Birmingham, London Stansted and Paris CDG, as well as opening other new bases.
"With our brand new Airbus321noes, we are opening routes previously traditionally served only by widebody aircraft. With unmatched efficiency of these new-generation aircraft, we will be able to offer unprecedented prices to our passengers," says Mr Ingolfsson. "We are very proud to be offering a low-fare/high quality product and service concept, that will be perfect both for leisure and business travellers."
Primera Air is certainly aiming to ride the new low cost long haul wave and is among the pioneers of the model in the trans-Atlantic market. The big question is can its low fare, high quality model stimulate the market enough for it to compete some well established operators in the highly competitive market.