The new First Lounge will operate in tandem alongside the airline's existing International Business Lounge, providing capacity for 240 customers and a bespoke offering for Qantas' first class passengers and top tier frequent flyers. The new build facility was designed by Australian designer David Caon in collaboration with Kelvin Ho of architecture and design firm Akin Atelie and features a number of Singaporean influences across the look and feel of the lounge as well as the food and beverage offering.
"Since our A380 flights have returned to Singapore, we've seen an increase in demand for premium travel which has also translated to an increase in the number of travellers enjoying our lounge hospitality," explains Mr Joyce on the background to the investment.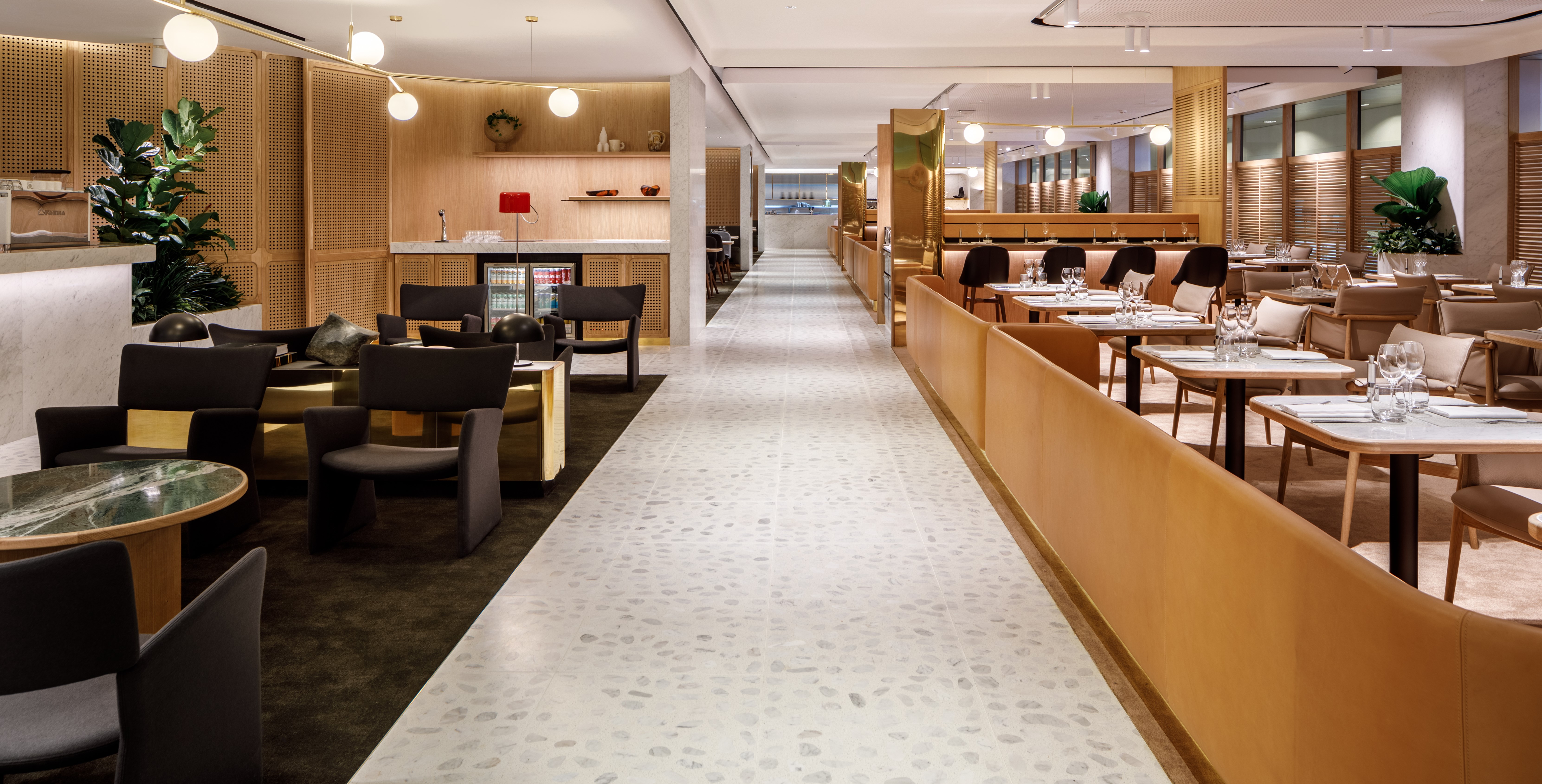 This is the airline's fourth First Lounge and adds to facilities in Sydney, Melbourne and Los Angeles. During the research to support building an entire new lounge facility from scratch, Qantas has spoken to its frequent flyers to get a better understanding of how customers like to spend their time in the lounge and tailor it accordingly.
DO YOU KNOW?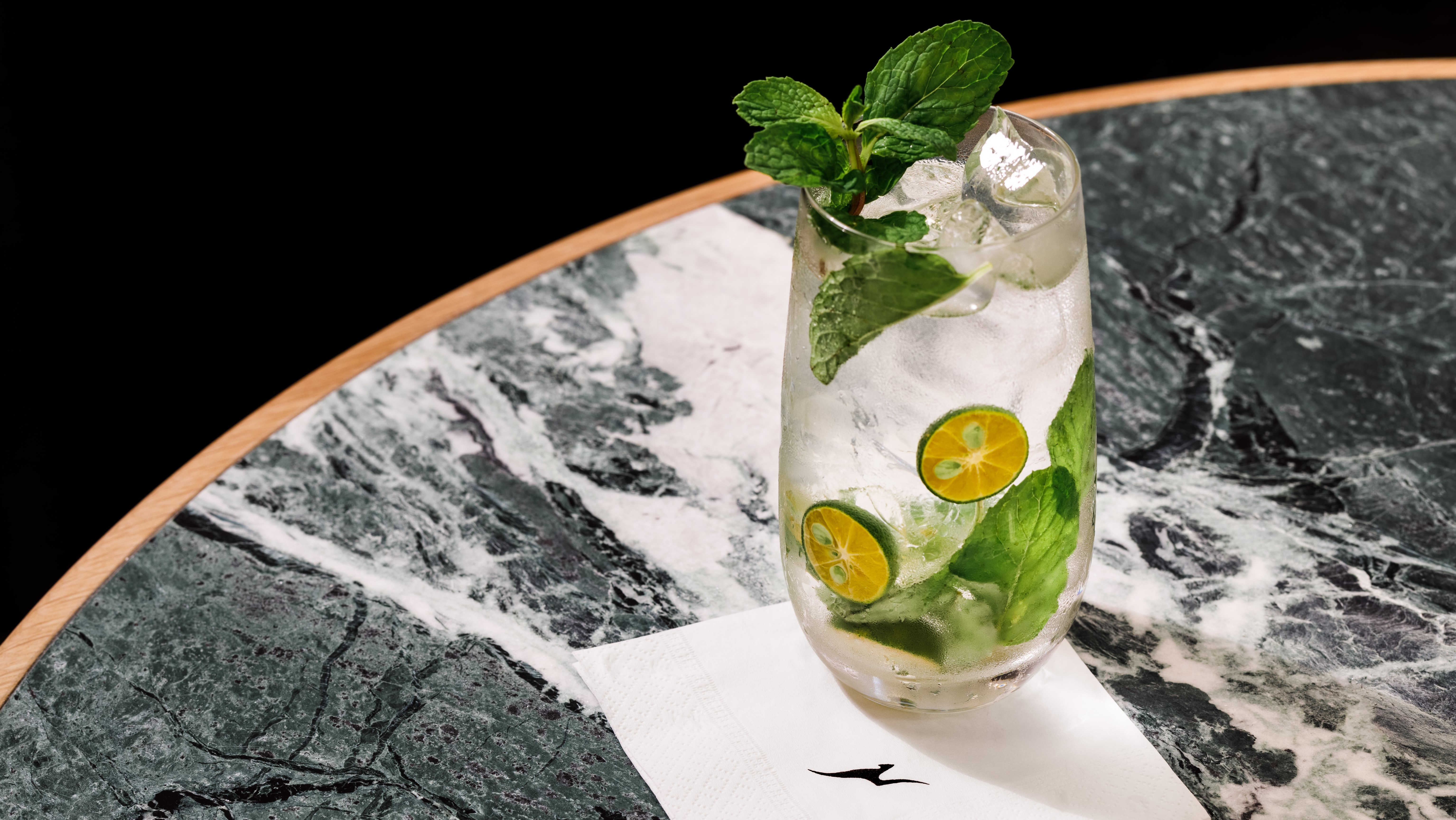 The most popular cocktail served at the Qantas Lounge in Singapore is Calamansi Mojito, the most requested coffee is a latte and the most requested dish to date is the crayfish laska with more than 70 expected to be served per day.
"Our customers told us their key priorities when travelling through or from Singapore is space to relax and do some last-minute work, a quick shower, and a meal before departure so they can maximise their sleep onboard," says Mr Joyce on the findings.
It has been designed with a Singapore 'twist', and includes the prominent marble and oak seen in the Sydney First Lounge, but with added authentic Singaporean designs featuring plenty of greenery. The dining experience is also inspired by Singapore's vibrant culinary culture to deliver an authentic taste of the Asian city.
So what can Qantas' premium customers expect? Alongside an open kitchen offering a la carte seasonal menu. The lounge also features a cocktail bar with lounge seating and those needing to catch up with work have a choice between and open, communal setting or individual lounge chairs with high dividers. USB and charging ports are located throughout the lounge, with wireless printing, Wi-Fi and TV screens for visitors to stay charged and connected.
The airline's 'Project Sunrise' studies have highlighted its focus on traveller wellness and this is incorporated into the lounge environment, described by the airline as a "major inspiration" for the project.
Live greenery features throughout the lounge that softens the space and bolster the atmosphere, while the use of natural materials and colour palettes has been designed to help relax customers. Meanwhile, a faux 'skylight' in the shower suites and lounge area aims to replicate natural daylight and help adjust the body clock as customers transition through multiple time zones.