The new area makes use of "previously underutilised airport space," says the airline and can be utilised daily from 7:30 am to 11:00am to cater for the airline's morning peak. The new ground floor area provides seating for 100 customers and is equipped with its own kitchen to serve a premium hot and cold buffet, a Quench hydration station, full bar and barista coffee.
The additional space aims to reflect Queensland's relaxed approach to living and features traditional white wood panelling on the walls, subtle lighting, curved ceiling and bright timber finishes.
The airline describes the furniture as inspired by the tropical north with timber café seating and low slung lounges. Rugs "bring colour and texture reminiscent of the reef, sandbars and waterways of Queensland's coast and inlets," it adds.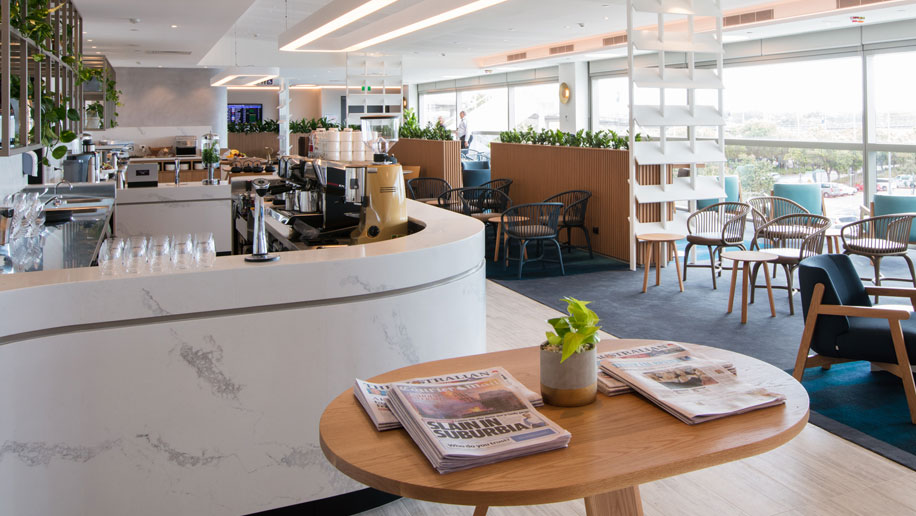 "With the majority of our international flights from Brisbane departing in the morning, the expanded space will give our customers a more relaxed lounge experience," says Vanessa Hudson, chief customer officer at Qantas Group. The expanded lounge is open to any airline customers travelling in business class, eligible frequent flyers and Oneworld members.
The Queensland capital is one of the key markets in the Qantas network and alongside a strong domestic offering it operates 58 return, direct international services each week from Brisbane to Auckland, Christchurch, Queenstown, Hong Kong, Los Angeles, Noumea, Port Moresby, Singapore and Tokyo.
The Australian flag carrier is the largest operator in Brisbane and accounts for 40.3% of weekly flight departures and a third of system seats (33.3%), based on schedules for the week commencing 22-Apr-2019. Its busiest hour for flight departures on Wednesday 24-Apr-2019 was between 06:00am and 06:59am when it had 12 scheduled departures, largely domestic flights.
CHART - The Qantas operation at Brisbane International peaks during the morning period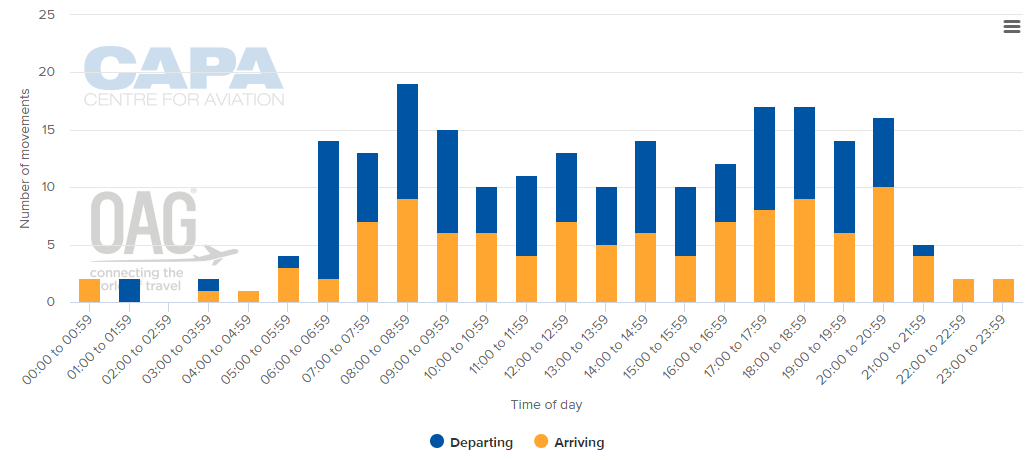 Source: CAPA - Centre for Aviation and OAG (data: 24-Apr-2019)