Qatar Airways has been a long-time operator of the smaller 787-8 variant which first entered its fleet back in Oct-2012, and it now operates 30 examples configured with 22 business class and 232 economy seats. These are complemented by the larger 787-9, the first seven of which were actually delivered to the airline in Dec-2019.
This was some months later than originally planned due to what was described as 'production delays' thought to be linked to the aircraft interiors, but just as quickly as the aircraft flew east from the US to the Middle East (they flew in convoys of four and three in the last week of the year), they flew back to America to a storage facility in Victorville, California.
The return of the aircraft to Qatar in 2020 coincided with COVID-19's spread and the introduction of international travel restrictions that subdued passenger demand and forced airlines to park large portions of their fleets. That is where the aircraft have remained until finally taking their commercial bow.
This has come with a muted fanfare from the airline. While, the aircraft do not see the popular QSuite concept that debuted on the 777-300ER and was subsequently introduced on the A350 (the 787's cabin is too narrow for the product), they still – as you would expect from Qatar Airways – arrive with a cabin that will prove popular with business travellers.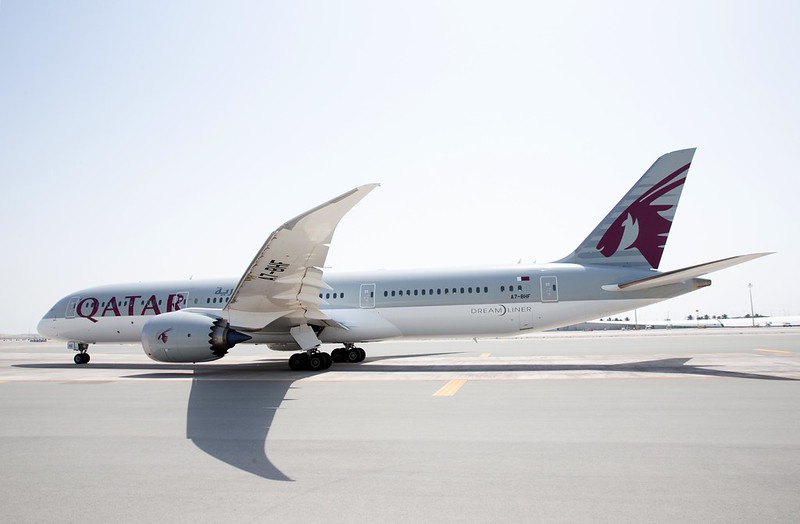 Like the 787-8s, they are configured in a two-class arrangement and there is no room for a premium economy cabin as we have seen introduced recently by Qatar Airways' rival Emirates Airline. This is split between a 30 business class suites and 281 seats in economy class seats.
The premium product is "crafted with the unique Qatar Airways design DNA and appealing to the most discerning of travellers," says the carrier, and represents a brand adaption of Adient's Ascent business class suite that "embodies a contemporary design that is truly personal, spacious and functional, allowing you to relax in your own private sanctuary".
This is a herringbone design in a 1-2-1 arrangement and includes suite doors for added privacy. It provides a two metre bed space for passengers with the centre section seats having a privacy screen that can be lowered to provide additional space for people travelling together.
Passengers can also relax during their flight, knowing their personal mobile device is stored safely in a dedicated phone holder, equipped with a wireless charging technology that is compatible with both iOS and Android devices.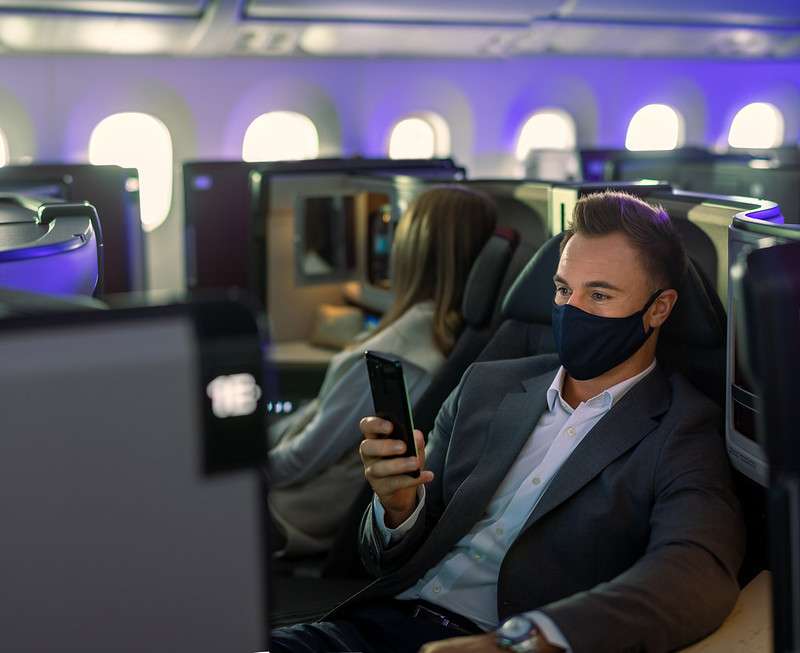 In Economy Class, the seats from Recaro "exemplify the latest design and technology," says Qatar Airways. Each seat is equipped with a 13-inch Panasonic IFE touch screen in addition to a personal electronic device holder for both mobile and iPad devices. The seat features a rotatable armrest that can be completely stowed away to the backrest, providing what is described as "a more comfortable and spacious experience".
Alongside the Doha-Milan route, Qatar Airways plans to deploy the 787-9 on a number of key routes to Europe and Asia. The aircraft is scheduled for services from its Hamad International Airport hub in Doha to Athens, Barcelona, Dammam, Karachi, Kuala Lumpur, Madrid and Milan.
While it may have taken some time for the 787-9 to enter service, as the Middle East launch customer for the Boeing 787, Qatar Airways has continued to fly its fleet of 30 787-8s throughout the COVID-19 pandemic. The airline says this is "due to its strong fuel efficiency and excellent reliability record".
"Our passengers deserve the best and I am confident that they will appreciate the larger Dreamliner variant for its unmatched comfort in the sky. Passengers can rest assured that its responsible impact on the environment fully aligns with our ambition to achieve the highest levels of sustainability," says Qatar Airways Group chief executive, His Excellency Mr Akbar Al-Baker.