With more people flying than ever before and an increasing demand for more efficient travel, Rolls-Royce is aiming to define a vision for the future of aircraft power. Its IntelligentEngine vision is based on its belief that "the worlds of product and service have become so closely connected that they are now inseparable". This trend was first identified when Rolls-Royce introduced its TotalCare service solution in the 1990s, but it believes that since then advancements in digital capability have accelerated this change and further blurred the boundary between the two.
The coming together of product and service, supercharged by digital technology, certainly offers Rolls-Royce a wealth of opportunities to improve the way it provides power to its customers. In addition to designing, testing, and maintaining engines in the digital realm, its IntelligentEngine vision sets out a future where an engine will deliver greater reliability and efficiency to customers and passengers alike.
"With the digital revolution blurring the boundaries between our physical products and the services we provide, we see a future where our engines are connected, contextually aware and even comprehending," explains Rolls-Royce.
"A future where we design and test engines digitally, service them remotely and manage them through their digital twin. A future where, once again, we are pioneering the power that matters, just like we have throughout our history," it adds.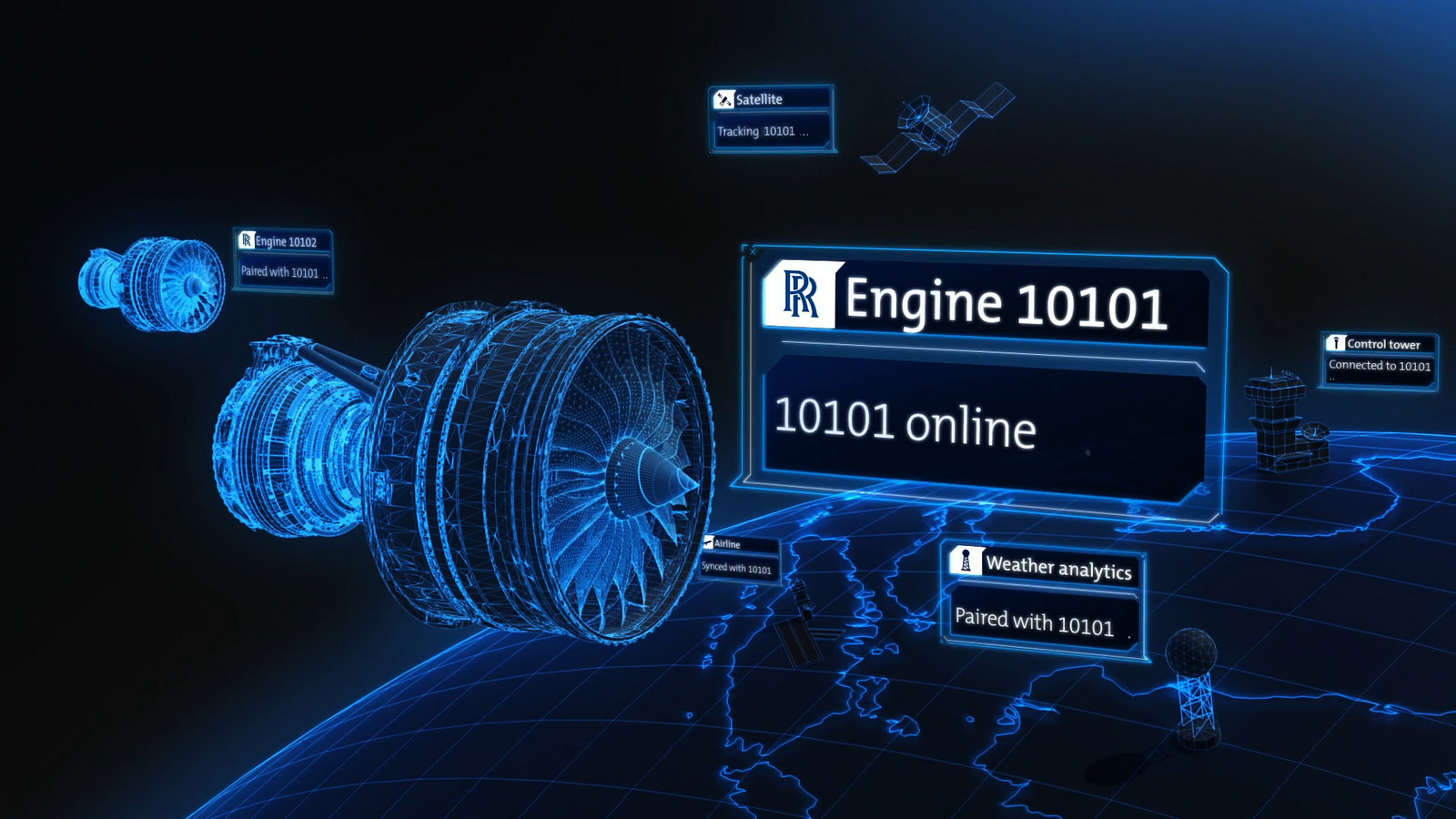 In terms of 'connected', Rolls-Royce aims to have powerplants connected with other engines, its support ecosystem, and with its customer, allowing for regular, two-way flow of information between many parties. In terms of 'contextually aware', the engine will understand its operating context, constraints and the needs of the customer, allowing it to respond to the environment around it without human intervention. In terms of 'comprehending', Rolls-Royce expects future engines to learn from their own experiences and from a network of peers to adjust behaviour and achieve best performance.
"We are determined to pioneer the power that matters for our customers and our IntelligentEngine vision will allow us to do this," explains Dominic Horwood, director, customer and services for Rolls-Royce's Civil Aerospace business.
The IntelligentEngine vision should facilitate Rolls-Royce in finding new ways of pioneering power, whether that is through its engines installed today, through its future UltraFan engine design, or even through the hybrid-electric concepts of the future, all using digital insight to help deliver greater value for customers and airline passengers.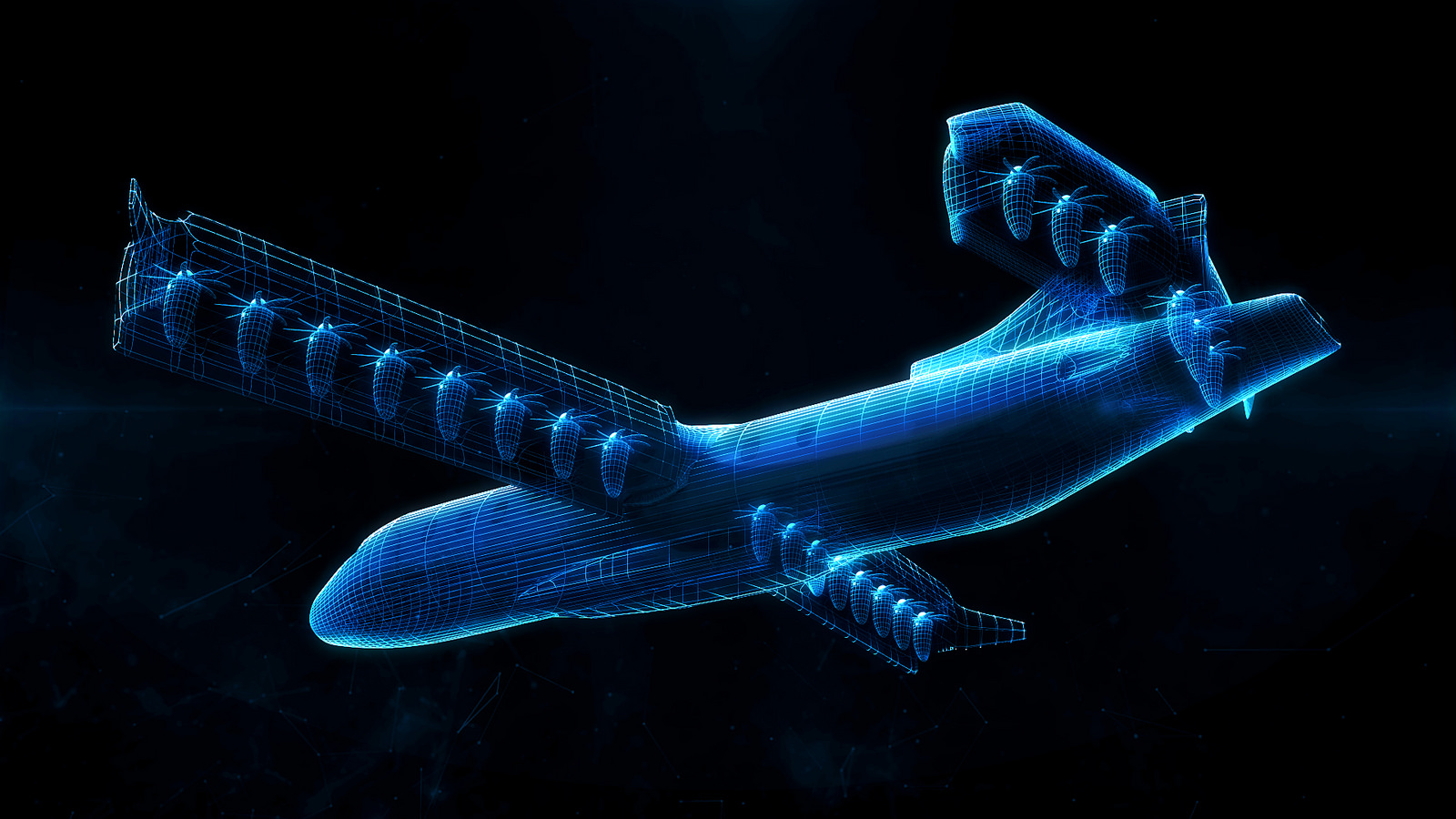 Rolls-Royce says its R2 Data Labs, an acceleration hub for data innovation launched in Dec-2017, will play a key role in achieving the aims of the IntelligentEngine. Using advanced data analytics, industrial Artificial Intelligence and machine learning techniques, the Data Innovation Cells (mixed discipline teams of data experts who work in collaboration with teams from across Rolls-Royce's operations) will use cutting edge DevOps principles to rapidly explore data, unlock and test new ideas, and turn those ideas into new innovation and services for customers. In this case unlocking potential design, manufacturing and operational efficiencies that create a new service proposition for customers.
On paper this appears an innovative development that could ultimately see engines condition themselves to perform at their most efficient and even diagnose and manage problems before they disrupt operations. In the future, with developing Artificial Intelligence and robotics, it may even be able to fully repair itself without any human interaction.
Rolls-Royce will set out further details of the IntelligentEngine vision over the coming year and has established a dedicated webpage to follow developments.
The engine manufacturer has customers in more than 150 countries, comprising more than 400 airlines and leasing customers, and spreading to the military to cover 160 armed forces, 4,000 marine customers including 70 navies, and more than 5,000 power and nuclear customers.
Its SelectCare and TotalCare solutions have been successful platforms for the IntelligentEngine innovations, offering much more than just an engine maintenance plan, but a service concept based upon predictability and reliability. The CAPA MRO Matrix, which covers tracks contracts and opportunities across the maintenance, repair and overhaul (MRO) sector, highlights AirAsia X, Cathay Pacific, China Eastern Airlines, China Southern Airlines, Delta Air Lines, Ethiopian Airlines, Singapore Airlines and South African Airways as just some of the recent customers Rolls Royce has already added to the schemes.
FIND OUT MORE about the new industry leading CAPA MRO Matrix - combining CAPA's News, Profiles, Fleet and Analysis with new-to-market insights on airframe, engine, APU and all components to deliver a comprehensive cost-effective data solution.

Find the information you need for quick, actionable insights coupled with dedicated personalised support, to keep you ahead of the game. Request a trial today. REGISTER NOW for a free demonstration: [email protected]