Biometrics are set to create a seamless travel experience and obliterate the physical barriers faced by travellers at all major touchpoints such as check in, immigration and security – but does less time means less opportunity to spend in retail stores?
Can car sharing and self drive vehicles challenge car parking projections and new forms of targeted online advertising introduce a new array of competition? Meanwhile tougher regulations are putting downward pressure on aeronautical revenue as airports face measures to curb their airport charges.
The big questions are how can airports adapt their business models to counter these challenges and how can technology also open up other revenue generating opportunities?
This will be one of the topic areas discussed at the forthcoming CAPA- Centre for Aviation Global Airport Leader's Forum that takes place in Dubai, UAE on 07-May-2018.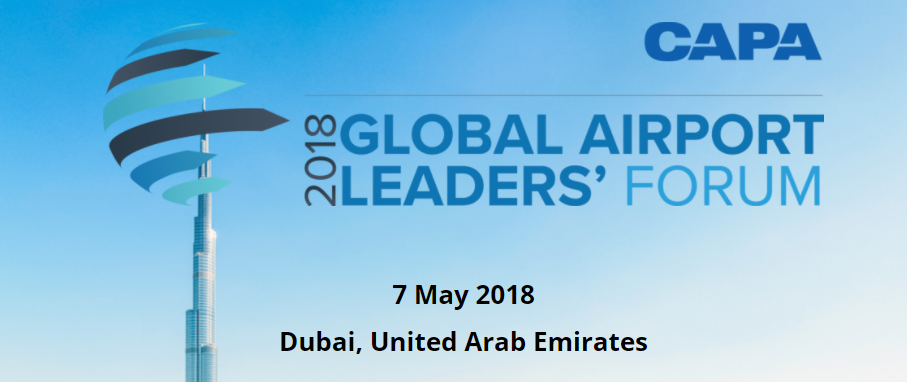 Understanding aviation markets is CAPA's great strength and passion and this year's agenda includes a variety of topics sure to generate interest. Show me the money! In a new technological age, revolution is underway placing traditional revenue streams under threat will be among the opening keynote discussions at the Dubai forum and will take place on the morning of 07-May-2018.
The high-level aviation event is a forum for debate and discussion of strategic issues facing the aviation industry and it is attracting delegate interest from across the globe.
It will bring together global airport leaders to discuss key strategic issues and challenges facing airports as new technologies come online and tougher regulations create downward pressure on traditional revenue streams. The forum will aso explore how airports can adapt their business models, implement smart innovations and embrace collaborative partnerships with airlines to adapt and flourish in the digital age.
Covering the global strategic challenges and opportunities facing airport operators, regulators and airport industry suppliers, this is clearly a forum you don't want to miss!
FIND OUT MORE… visit the CAPA Global Airport Leaders' Forum homepage to find out more about this not-to-be-missed opportunity to discuss relevant issues impacting the airport sector and learn meaningful insights from your industry peers.