Recovery is perhaps the wrong word though. It is not about building back to 2019, but looking ahead into 2022. "Simply re-creating the Delta from 2019 won't be an option; our customers will give us the blueprint for the Delta of 2021 and beyond," explained Mr Bastian last week in a memo to the airline's employee's to welcome the new calendar year.
In the past year we have seen air transport demand fall by its largest level with around 20 years of passenger growth lost. But it is not forever and levels will soon be similar to the growth trajectory that had predicted annual air travel doubling and reaching levels beyond eight billion journeys in less than 20 years. It is not a case or if, but simply when, though it will certainly be a challenging short-term until we learn to manage life under the continued COVID clouds.
As difficult as 2020 was, in many ways we can expect the next 12 months to be even more challenging, warns Mr Bastian. "Just as we've never experienced a global pandemic in our history, we've also never had to create and execute a plan for recovery from one," he says. While we have high hopes that vaccinations will finally tame the virus this year, we also know that the next few months may be the most difficult yet.
Mutations to the virus are currently causing chaos across parts of Europe and Africa and requiring vaccines to be amended to ensure protection against it. Added to that, a big problem remains that "we don't yet know what travel demand is going to look like when it rebounds," acknowledges Mr Bastian, and that is why there is a need to be looking forward rather than backwards.
"While our long history has taught us much, our success will depend on our collaboration, our willingness to be open to new ideas, our ability to adapt and our humility in recognizing that we won't always know the answers," says Mr Bastian. This is a view that will be shared across the boardrooms of not just airlines, but businesses too and across the whole of the world.
For airlines, future planning has always been about looking backwards and using historical data as the foundation for development. In the current environment that information has no validity and means decisions will need to be taken with an increased element of risk. In the past airlines have been very risk-averse, now they need to change their attitudes and dive into the unknown.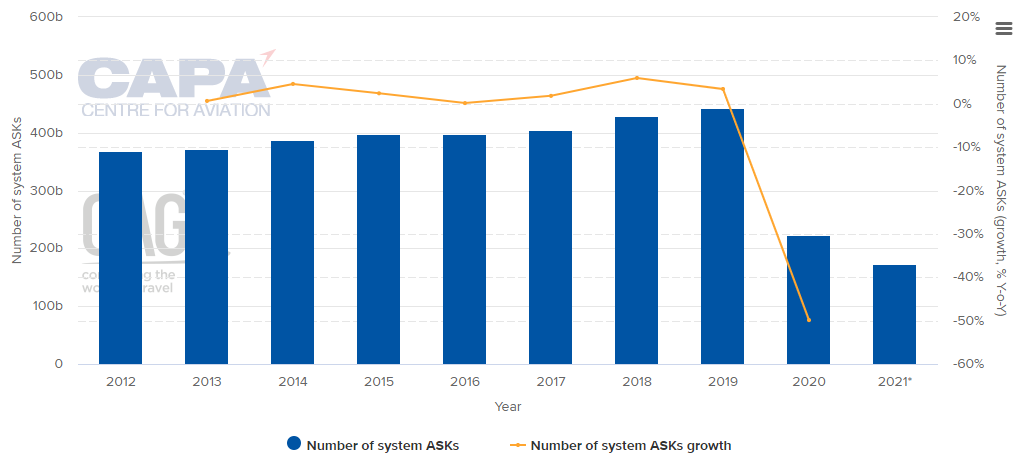 Mr Bastian predicts two distinct phases will be experienced during the next 12 months. The first will "look a lot like 2020, he explains, with travel demand "deeply depressed" and a focus on "ensuring the health and safety of our people and customers". The second phase will begin only when we reach a turning point with widely available vaccinations that "spur a significant return to travel, particularly business travel," he says.
Looking ahead rather than looking back also allows us to build a better industry for the future. As Mr Bastian acknowledges: "We must never lose sight of the greater purpose that drives us". In Delta's case that is a commitment to becoming a carbon-neutral airline. This "continues to be a top priority," confirms Mr Bastian and a USD1 billion, 10-year investment in sustainable technology and practices "remains intact," according to the CEO.
Likewise, our focus on becoming a racially just and equitable organisation will be front and centre this year, as will our efforts to strengthen the communities where we live, work and serve. Even amid the pandemic, our shared values require us to continue to battle inequity, economic disparity and climate change," he adds.
While 2021 may be starting in a much worse situation than 2020 and the immediate future remains cloudy, the longer-term outlook is certainly more optimistic and the aviation industry of the future will rise in a more sustainable shape. History tells us that we will face more hurdles, but weathering this latest unprecedented crisis will certainly provide the knowledge to serve us well in the future.