---
Summary:
St Louis' Lambert International Airport has taken another step closer to privatisation with a Working Group ready to seek bids for the P3 project;
If completed, it would be the largest US airport to be privatised - Nashville is also in the frame for privatisation but at a very early stage and it may not happen at all;
Support from Southwest Airlines and at least one of the US majors of American Airlines, Delta Air Lines and United Airlines is critical to achieving the 65% airline approval requirement.
---
An 18-month timeline for the process was outlined by financial and legal advisers. If St Louis Lambert does get to be privatised under the Pilot Programme, it would be the largest US airport to go down that route (Nashville International Airport is also in the frame for privatisation but is still at a very early stage and it may not happen at all).
So, all eyes are on St Louis to drive forward a privatisation procedure which has been rejuvenated by a rash of P3 terminal deals at airports across the country. But, it has been a tortuous road so far.
Parts of this text were extracted from The Airport Finance and Privatisation Review 2018...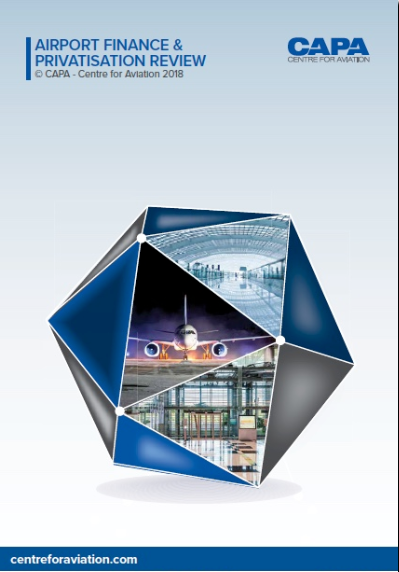 Airport Finance & Privatisation Review 2018
In May-2017 St Louis submitted a preliminary application requesting the FAA to reserve a slot for the Lambert International Airport in the APPP, seeking "the potential to improve airport revenue through 'private partner innovation, diversification and improved use of land assets'". The City would retain full ownership of the airport, while daily operations would be turned over to a private sector operator that would lease the facility.
In other words the standard lease arrangement that has been proposed at other airports with varying degrees of success and as usual final agreement would need the support of airlines and city boards. The Department of Transportation granted preliminary approval.
Almost immediately the Airport Director had to react to public concern, advising that the process was still in the preliminary stages and that the City of St Louis could still decide to pull out, which does not augur well for municipal confidence in the project. The fact that St Louis "would become the first airport in mainland USA to be privatised" seems to have engendered that concern, as if it was a leap into the unknown. The statement is also technically inaccurate as it overlooks Stewart International Airport in New York State which was privatised by lease to a foreign company in 1999 but reverted to municipal lease ownership in 2007.
Other issues have arisen such as a call to reject the airport selection committee's recommendation of advisors citing "potential conflicts of interest" and "inherent flaws in the process". The Board of Aldermen requested that a new selection committee be convened, drawing attention to a suggestion that the advisory team would only be paid if it recommended a privatisation outcome, and that a new RFP be issued.
Once again the objectives of the private sector are ranged against those of municipal protectionism.
If this privatisation goes through, it would be the largest one to date. Southwest Airlines is by far the largest carrier serving the airport, with American Airlines second, so the 65% airline approval requirement (which itself is under review out of President Trump's Feb-2018 Infrastructure Plan) should not be difficult to achieve, as long as the terms of the deal are similar to those approved by airlines at Chicago Midway, San Juan, and Westchester County airports.