They will also need the flexibility to update their health screening entry requirements as the pandemic evolves and science progresses. Airlines, airports and other travel industry stakeholders will similarly need the access to the same information. How we store this information privately and securely is a major discussion point.
The CommonPass from the Commons Project, a nonprofit public trust established to build platforms and services to make life better for people around the world, is one such example being trialled. The company believes that everyone should enjoy the full benefit of technology and data while maintaining control over their digital lives. "We believe that communities are stronger when data is open and can be shared for the benefit of all," it explains.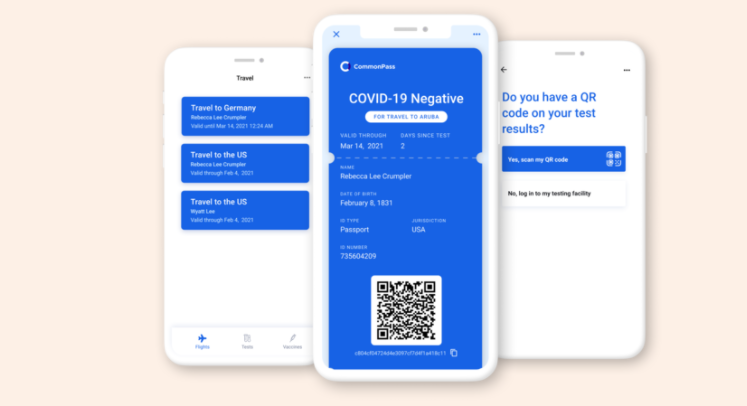 The CommonPass framework allows individuals access to their lab results and vaccination records through existing health data systems, national or local registries or personal digital health records and consent to have that information used to validate their COVID-19 status without revealing any other underlying personal health information. It would permit them to share their current health status so they can safely return to travel, work, school and life, while protecting their data privacy.
CommonPass assesses whether the individual's lab test results or vaccination records come from a trusted source, and satisfy the health screening requirements of the country they want to enter. If they meet the requirements of their destination, CommonPass generates a simple "yes" or "no" certificate that they can share without revealing any personal health information.
Speaking at the May-2021 edition of CAPA Live, CommonPass president Simon Talling Smith stated "the critical objectives" in the Commons Project "is about unlocking the full potential of technology and data, to improve people's lives", as well as "use the power of the internet for the common good". He added that the Commons Project places "people back in control of their own data".
In the case of CommonPass the "three critical tenets of a digital health pass," according to Mr Talling Smith is trust, privacy and checked against entry rules for a country. He highlighted there is "no point…arriving at a border control, with a piece of paper, that says I've been tested or vaccinated, and nobody knows where it came from. That's how the world of test certificate forgery has started and that's why it's an increasing threat to the trust we all place on vaccines and tests".
You can learn more about the Commons Project and CommonPass in the following video of Simon Talling Smith's presentation at CAPA Live.