"In my opinion the airlines' biggest challenge today is how to become true retailers bearing mind the industry's current constraints as well as the inertia towards status quo. The beauty of challenges though is that they can always be transformed into opportunities when looked at from a different angle." – Yanik Hoyles, Director, New Distribution Capability (NDC) at IATA
In this article, we seek to enable airlines to take their next step towards retailing. As well as exploring the factors that have encouraged airlines to shift towards a retail-oriented mentality, we will highlight the Skyscanner learnings and products that can support the transition of airlines towards retail – from our experience with bots, to our mobile-optimised Direct Booking solution.
The transition from desktop to mobile, voice and bots
Our view of what constitutes a 'direct booking' has been disrupted by the shift in consumer behaviour away from desktop towards mobile. Travel companies with mobile apps saw 60% of their bookings take place on mobile devices in Q4 2017 according to Criteo's 2018 industry report, up from 41% during the same period in 2016, while online travel agents now see almost half (45%) of all bookings take place on a smartphone or tablet. A trend we have seen replicated at Skyscanner, where we have experienced a combined annual growth rate of 40% in visitors to mobile during the last three years, and accrued over 70 million app downloads worldwide. Our 2018 data on daily organic app installs indicates that our trend towards mobile growth will continue, and accelerate into the second half of 2018.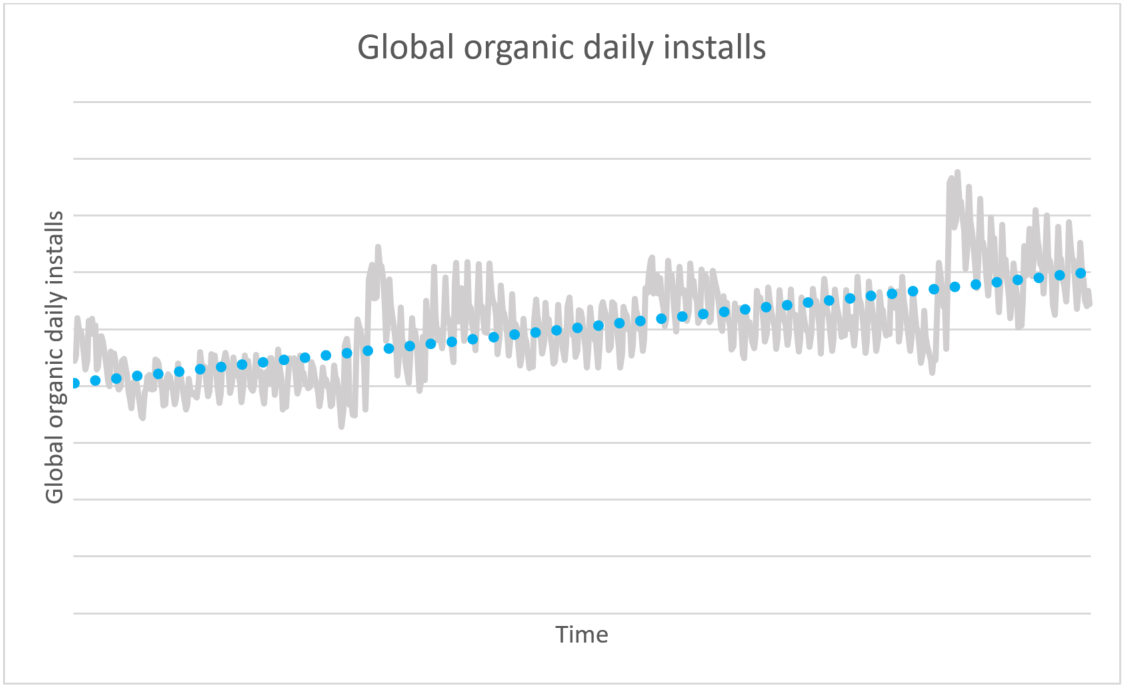 Simultaneously, industries including travel have experienced the rise of mobile e-commerce (m-commerce), and the coinciding shift in consumer expectations; towards an integrated shopping experience in which inspiration, selection, results, booking and payment are all instantaneous.
This disruption in distribution has been enhanced by the increasing reliance on bots and voice assistants, as travellers migrate from the click-type-tap patterns that are common in apps and sites, to a more conversational format in which they ask casual, but fully-loaded questions.
"Online distribution used to be a case of it's either on your website and it's first party or it's third party. Mobile has changed the picture. Not only do you have apps and much smaller screen space, but you're also now getting voice technologies: Google Home, Alexa and others, first party, third party. So really there is a blurred line and a gradation of degree of first party and third party." - Gareth Williams, co-founder and CEO
We have now drawn more than one million unique interactions across our Skyscanner chat interfaces - Facebook Messenger, Amazon Alexa, Microsoft Cortana and Skype Group Chat Travel Bot. We have learned a lot (link to Filip's interview) through our experiences, including that pure voice communication is very challenging.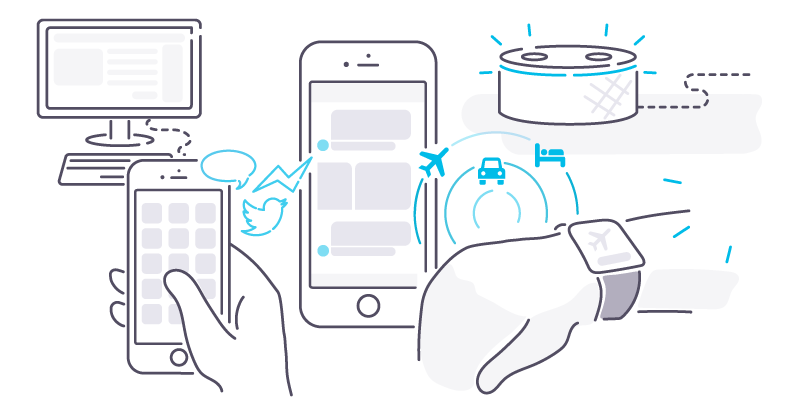 "Voice works well if you are doing utility functions, such as 'what's the weather going to be tomorrow?'; but conversations don't always follow a predictable question-and-answer structure. We learned quickly that we needed to create hundreds of paths so users wouldn't end up in a dead-end where the conversation just stops." – Filip Filipov, Vice President for Product Management, Skyscanner
And for brands that are just starting to explore voice technology, Filipov has given this advice: if software engineering is not at the core of what you do, don't go it alone.
"We are a technology company. And we have decided that this is an important channel. We'll learn, we'll build it, we'll continue building it, we'll pause it at certain times, we'll double down on the investment. But if you are a brand that doesn't have the capabilities in terms of technology, don't do it. Get someone else who can build it for you." - Filip Filipov, Vice President for Product Management, Skyscanner
We need to Look East for future mobile trends
When it comes to mobile adoption, countries such as China and India are well ahead of the curve as detailed in more detail in our white paper on 'The road ahead in China'. In China 43% of bookings are completed on a mobile device, and India has reached 20% (Worldpay). These nations of early adopters offer unique insight into where other global markets will be in the next five to ten years, and highlight two areas that require focus: the future of retail, and payments.
In their move online, retailers mirrored many of the features consumers valued in brick-and-mortar retail (e.g. tailored offers for a personalized service, interactive visual media in place of a catalogue), whilst offering an always-on solution that provided context through social media and reviews, and time to consider high involvement purchases such as travel. However, the online environment has resulted in brands becoming increasingly commoditized.
Looking to China, retailers such as Alibaba's Tmall have bucked this trend by combining advanced search capabilities with content to help consumers evaluate goods, whilst enabling each "store" to maintain unique branding. This is in line with the preferences of the majority of Chinese consumers who value seeing an extended range of products (68%) and an inviting ambiance (63%), and has resulted in Tmall being actively used by 97% of Chinese online shoppers. It also benefits suppliers, as it gives them the space and ability to control the display of their products through 'store-fronts' of sorts, with abundant up-sell opportunities built-in. This has implications, as airlines seek both to develop themselves as retailers and tap into the Chinese market which has eluded many international businesses to date. Considering the preferences of consumers in this market, definitely has the potential to deliver returns.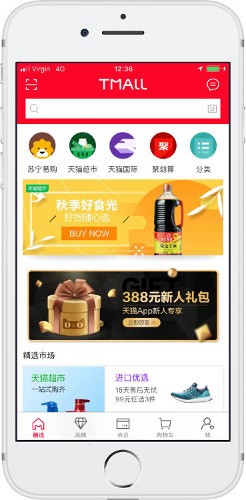 In addition to the above, Tmall adds value through the efficiency and simplicity of its shopping process adds value – and payment forms a critical part of this. Alibaba has introduced its own form of payment known as Alipay, which boasts 520 million users and supports a wide range of payment channels. Other third-party payment systems such as UnionPay and WePay are also popular; providing users with secure, joined-up and mobile-friendly payment solutions.
Another developing trend with new mobile devices is the introduction of biometric readers such as Apple Touch ID, which will enhance the security of transactions over time whilst eliminating a point of friction in the booking process.
"It allows for easy input via fingerprint rather than lengthy password and verification methods. Companies like Alibaba and Xiaomi are also exploring secure log-ins via facial recognition and Retina scans. Over time, the idea of a password might change. Verification would be with the device and biometric information." — Filip Filipov, Vice President Product Management, Skyscanner
Mobile transactions are also likely to become even more popular over time because they are inherently more secure than browsers for online shopping, especially when an app is tied to the phone—requiring the use of Touch ID to open the app, for example. In this case, you combine online verification—passwords and accounts—with locally stored information such as Touch ID. While one of them might be compromised, it is rare both would be. Also, in terms of payment security, mobile is further ahead than computers and verification can be more easily introduced.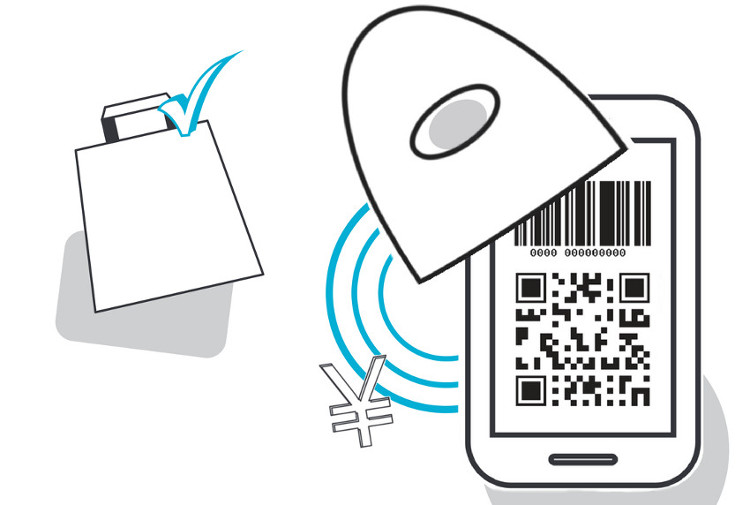 For airlines, this means that their approach to payments will become an even greater determinant of their conversion rate and business performance. As explored in our article on 'Optimising payments for performance', delivering a user-friendly booking flow, and providing support where necessary will not only improve your performance in the short-term. It will also help to retain users; and drive up their lifetime value. This was highlighted by Svante Westerberg, from Skyscanner payments partner Braintree in a recent interview.
"Booking and buying travel and travel experiences typically involves extensive research and high-ticket items. Once a user has discovered, browsed, and selected a product, any type of friction in the checkout–including onerous requirements, slow load times, lack of global payment options, or unfamiliar redirects–can cause a user to abandon their cart, especially on mobile where real estate and attention spans are limited." - Svante Westerberg, Head of Global Strategic Development, Braintree
Westerberg also highlighted how travel retail is "evolving from a one-off, holiday-oriented experience to a consistent dialogue with the consumer".
The new storefront
Recognising the shift in distribution that has been brought-about by mobile, bot and voice technologies and changing customer behaviour and expectations, we have invested in what we consider to be the future of distribution: Direct Booking.
Direct Booking is all about providing a flexible, optimized retail experience, with features which bring the right options to the top of the search in the increasingly small space of the mobile front page. It is designed to put the retailer's brand at the forefront and ensure a direct connection to the consumer, regardless of the context of purchase.
"Direct Booking, in essence, is putting your booking engine in front of the traveller in locations beyond your own website. It is the evolution of metasearch in a highly cost-efficient, lightweight, frictionless way. Direct Booking allows the sale of ancillaries. It allows the booking to go into your own system, it allows you to follow-up with the customer straight after the booking."
— Gareth Williams, co-founder and CEO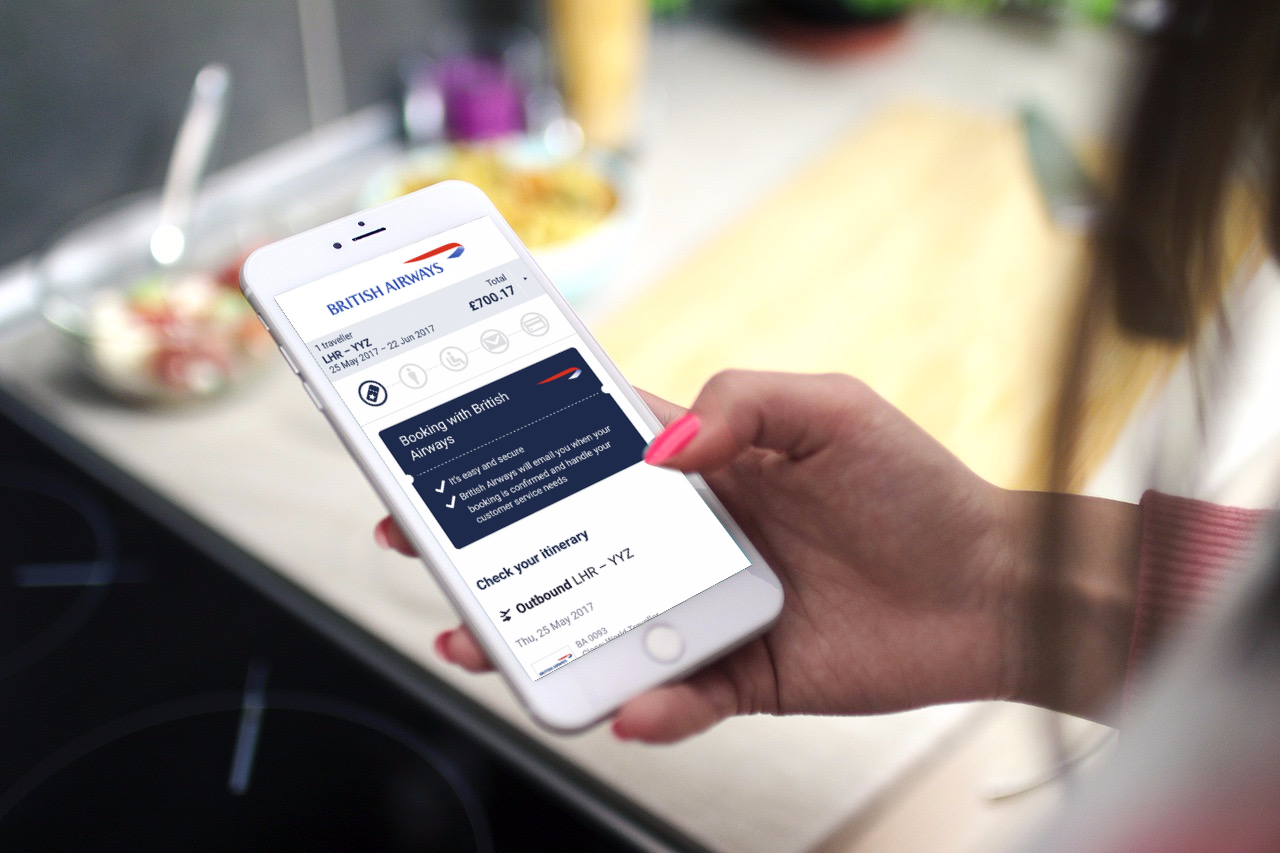 Not only will this serve to counteract the commoditisation of brands in the metasearch environment, but it will also add value to our users by enabling them to complete the transaction within our environment. As users become increasingly mobile, they will migrate from the click-type-tap patterns that are common in apps and sites; so meta needs to evolve from purely being a click-out business.
"I think over time what we'll see is meta will move from the click-out model to a model that is more relevant for the needs of the user and partners - which is simple, seamless transactions." – Filip Filipov, Vice President Product Management, Skyscanner.
The evolution of Skyscanner towards Direct Booking has already delivered returns for early adopters, with existing partners experiencing an uplift in booking conversions on basic tickets upwards of 20% across the board, and 50% on mobile. Additionally, there has been an uplift in ancillary ticket sales of over 100%.

Airlines that are currently looking to integrate with Direct Booking are also benefiting from the ability to get set-up quickly. Direct Booking is compatible with any NDC-ready provider, and the full set up process is outlined in our 'Guide to NDC' delivered in collaboration with IATA. We can also support other integration types.
Are you retail ready?
With the data continuing to highlight the shift from desktop to mobile, and the retailing and payments trends that are emerging from the East, it is time to ask: what are you doing to enable your brand to thrive in the hyper-connected, mobile-centric and increasingly fragmented world that you operate in?
If you aren't already embracing the digital disruption in distribution, now is the time to.
---
Interested to hear more about 'Embracing digital disruption in airline distribution'? Join Hugh Aitken (Senior Director, Strategic Partnerships, Skyscanner) and other panellists at the CAPA Americas Aviation Summit.
You can also get in touch with us to learn more about how Skyscanner can support your business through Direct Booking.