---
QANTAS: 'We don't see demand coming back until 2023 or 2024'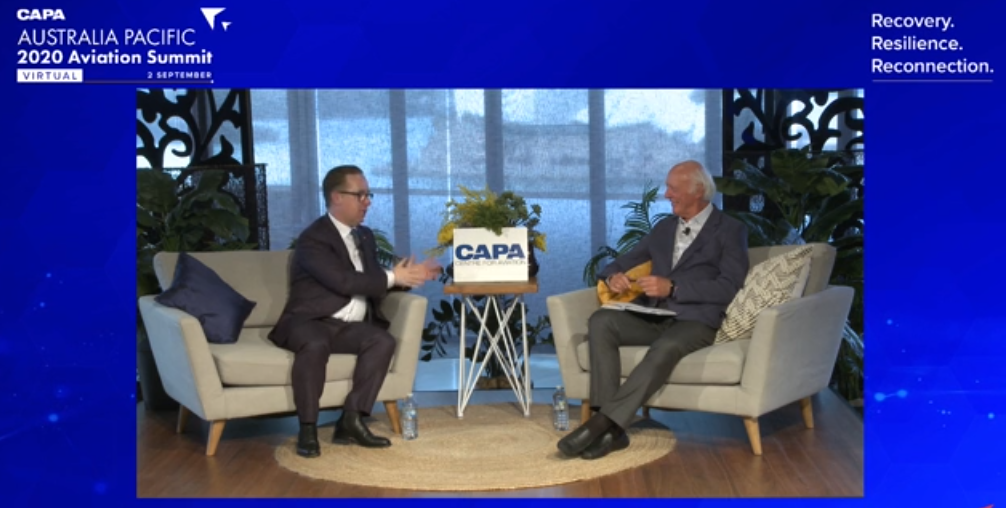 Qantas Airways Group CEO Alan Joyce stated: "We are forecasting that we won't see substantial international flying until Jul-2021, where we are assuming we can start again with the Boeing 787s". Mr Joyce added: "We are expecting to start operating in the next financial year with 50% of our pre-COVID schedule, we have parked our A380s for at least three years in the desert as we don't see the demand coming back until 2023 or 2024". He explained that in the airlines 100 years "this is the worst crisis we've ever come across, unfortunately we've had to make some tough decisions with 6000 of our people leaving and maybe another 2500". Mr Joyce added: "We've had to make decisions about cancelling aircraft orders, before Covid-19 we were hugely profitable with project sunrise and other expansion plans but because of Covid everything has turned on its head".
---
QATAR AIRWAYS: Travel bubbles 'putting additional strain on our industry'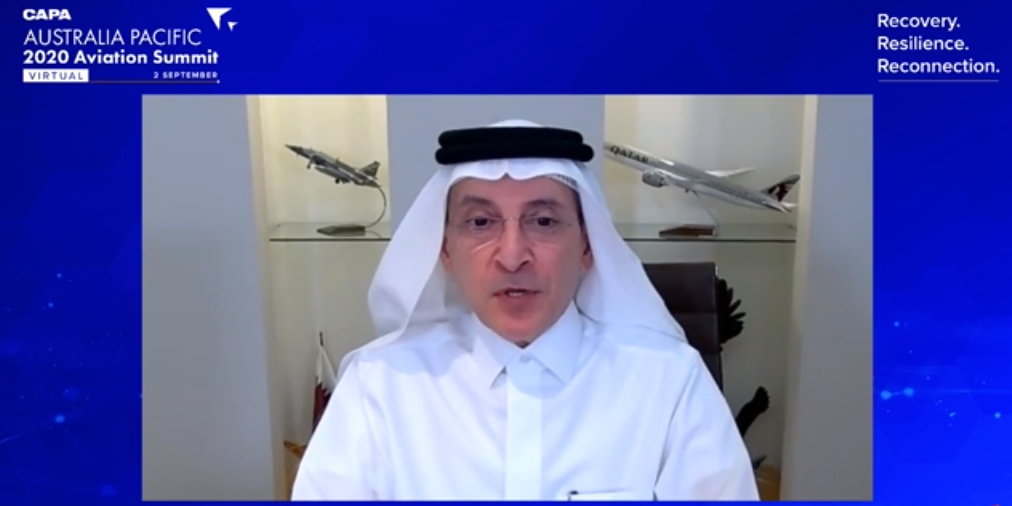 Qatar Airways Group CEO Akbar Al Baker said air bubbles are "nonsense" as there are travellers that want to reach their final destination. He added that it is "completely stupid" not to allow passengers to travel onward to third countries that are open but not part of a travel bubble. "This kind of thing is putting additional strain on our industry... making bubbles for airlines doesn't make sense to me", Mr Al Baker added.
He has hopes that "there will be soon an internationally recognised health certificate," arguing that Covid-19 "is going to stay for the rest of our lives... We have to find a way to make sure we don't get into the same position" as earlier in 2020. He also argued that health counters alongside immigration counters "will have to be introduced... until such a time as a guaranteed, safe and reliable vaccine can be widely distributed".
Mr Al Baker acknowledged that Qatar Airways "always want to be in the forefront of any challenge" and noted: "We make money in the good times, but in bad times we also have to look after our passengers."
---
JAPAN AIRLINES: Expanding PCR testing capacity at airports essential for resumption of international flights to Japan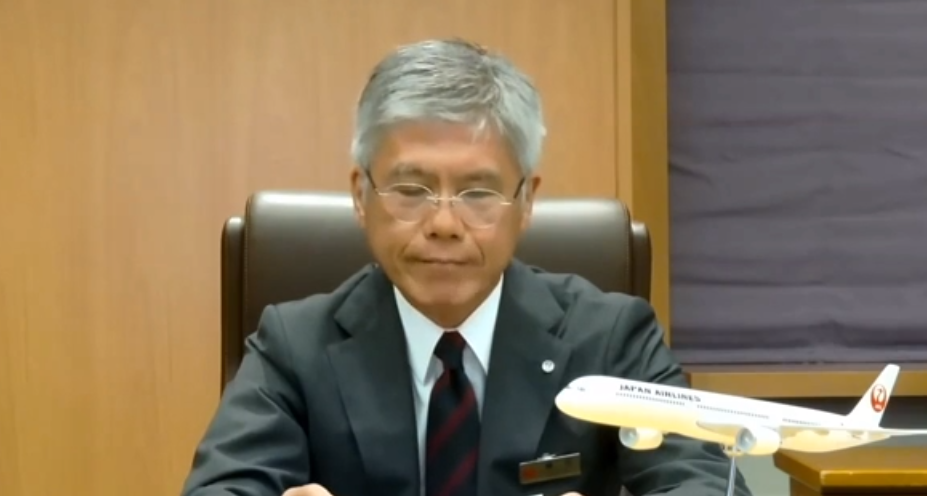 Japan Airlines (JAL) vice chairman Tadashi Fujita stated "expansion of the PCR testing capacity" of Japan's airports "is one of the essential factors for resuming international flights" to Japan. Mr Fujita noted Japan's airports had a combined PCR testing capacity of 2000 tests per day in Jul-2020, but will expand this to 10,000 tests per day by the end of Sep-2020, following the development and commissioning of dedicated PCR testing centres for international arrivals at Tokyo Narita Airport, Tokyo Haneda Airport and Osaka Kansai International Airport.
---
SCOOT: The Covid-19 pandemic is a 'good time to be an LCC'
In an interview Scoot CEO Campbell Wilson stated Covid-19 will cause almost all airlines to "shrink a bit", while others will "shrink a lot" and "some will disappear". He noted a caveat of this condition is the availability of aircraft when airlines and shared capital disappear. As such, he commented that while there is not much of an appetite for carrier startups at the present moment, there will be cheap aircraft and fuel and available staff, which will result in the continuing cycle of relaunches and other startups.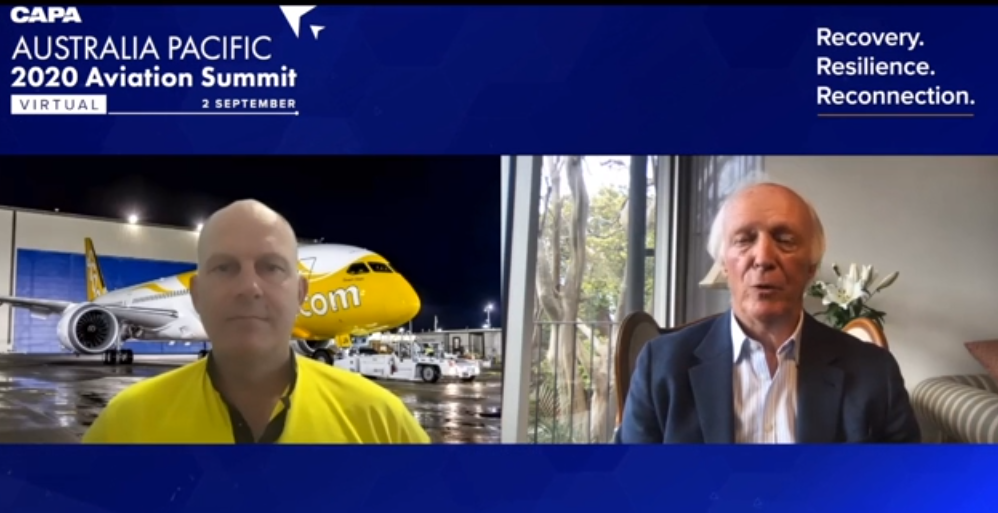 Mr Wilson said he sees the potential for new entrants into the market post Covid-19, though "not imminently", calling it the "cycle of creative destruction". He acknowledges the pandemic is a "good time to be an LCC", for the following reasons:
"We are typically point to point operators - we're not hugely reliant on hub aggregation";
"We're typically carrying leisure, we're not so reliant on corporate budgets and business class travel";
"Typically, it's regional travel - so it's closer to home, people's risk perception typically follows familiarity. Household budgets, annual leave quotas, all of these things will play into regional travel";
"It's a lower touch surface model... Lower price for airfares, and also a lower cost base".
For these reasons, Mr Wilson believes the LCC model will recover "faster and more strongly than perhaps a full service model, but obviously contingent on borders being open and people being able to travel".
---
PANEL DISCUSSION: The recovery, resilience and restoration of Australian Tourism
Australia is a popular travel destination whether that is for business, leisure, or even perhaps a mixture of both. After all, for most international arrivals a visit can be a long journey. But with the country closed to foreign visitors and talk over a travel bubble with New Zealand yet to be formalised, it is having to look to its home market for the foreseeable future.
Australians are well known to be good travellers. Living so far away from almost everyone else it's no surprise and prompts a desire to explore different countries and cultures. However, with Covid-19 stopping all travel, even interstate, for a while and certainly internationally for the foreseeable future, the Australian domestic market has an opportunity to encourage Australians with itchy feet to further explore their own country.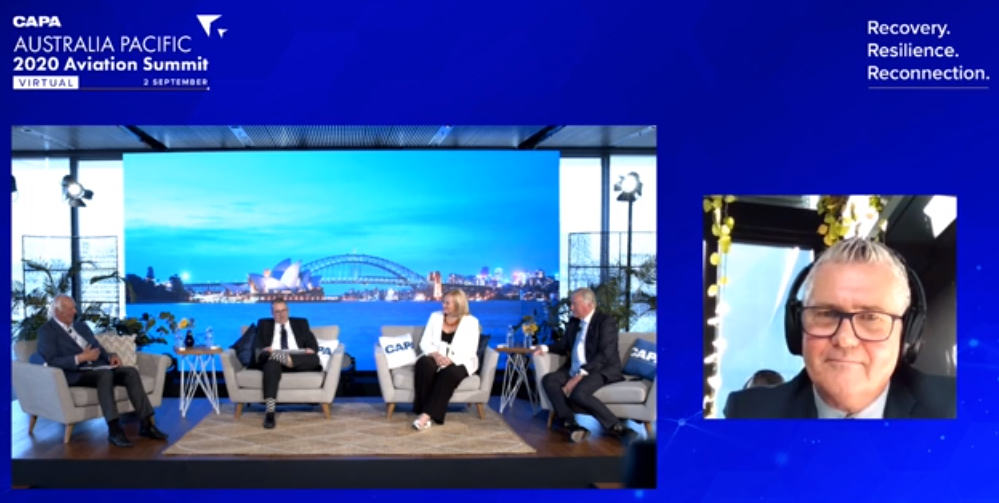 Australia's Minister for Trade, Tourism and Investment Simon Birmingham stated resilience will be the "defining quality" of "those that bounce back and succeed" in a post coronavirus world. Mr Birmingham said the challenges faced by aviation and tourism "now dwarf anything that most of has have experienced" and coronavirus has brought international travel to a "virtual standstill". He said: "The fundamentals of our tourism industry remain strong" and what is "really important" is the capitalisation of coronavirus management.
Tourism Australia managing director Phillipa Harrison stated: "The problem we have is that consumer sentiment is very volatile at the moment, we see that it follows closely the way cases are going and what politicians are saying". Ms Harrison added: "The uncertainty around border closures is creating this great uncertainty and that is really hurting people's ability and desire to lock things in, so having some agreed plans is so important".
Melbourne Tullamarine Airport chief of aviation Shane O'Hare stated: "We don't expect to see major recovery in the international space until 2Q2021 or 2H2021 and I think that is very much in line with our 39 airline customers in Melbourne, and we are talking to them all on a regular basis". Mr O'Hare said: "We're hopeful northern summer we will see some recovery if things go to plan domestically, we would expect to see some recovery for some friendly countries including New Zealand and Singapore, and hopeful we will get some early relief in that area". He added: "We do expect before Christmas we will have some recovery domestically".
Regional Express (Rex) deputy chairman John Sharp stated: "One of the problems we have as we operate to 60 destinations across Australia is the high costs imposed on us by local councils who own the airports". Mr Sharp added: "If you want us to get the costs down, well then you also have to work with us to do that, there is no good putting airport charges up if you expect us to put our ticket prices down".
---
SKYSCANNER: Market recovery index for Asia Pacific region 'is not a pretty picture'
Skyscanner commercial director strategic partnerships Gavin Harris shared insights compiled in its Traveller Pulse Survey. He noted travel sentiment as to when it will be safe to travel internationally is currently at 19%, adding: "Unfortunately a few weeks ago it was 25%, so there's a decline in that". Mr Harris also showed that international travel sentiment is around 47% for travel in six months and over.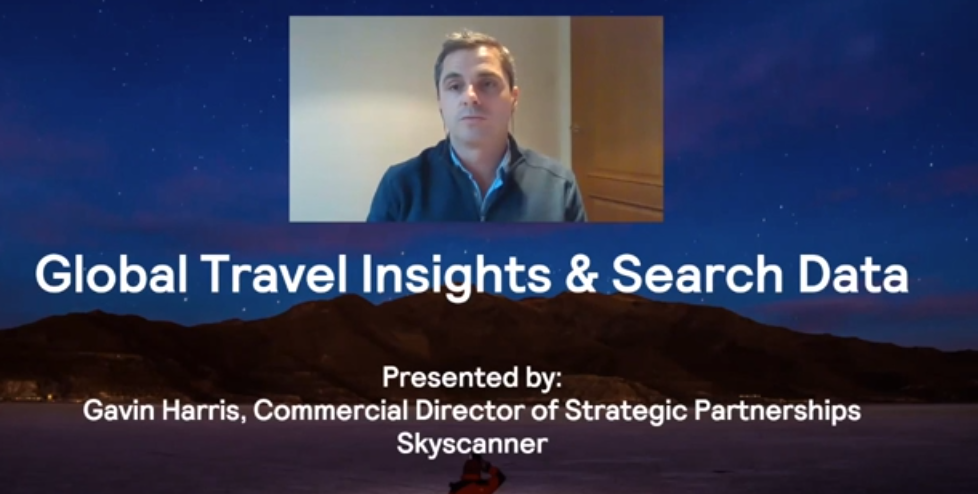 Key observations:
The market recovery index for Asia Pacific region "is not a pretty picture", with numbers "significantly low" in markets such as Japan, Singapore and Australia with "only a fraction" of searches registered pre-Covid-19. He noted there is some recovery in China, Indonesia and Thailand, with Thailand having shown "steady growth" in the past 15 weeks.
International travel sentiment as to when it will be safe to travel for Australia is "unfortunately lower compared to the overall global picture" at 11%, as shown in Skyscanner's Traveller Pulse Survey. Mr Harris noted this sentiment is tracking at 24% during the next one to six months and at 60% in six months and over.
Travel sentiment for when it will be safe to travel domestically is "much more optimistic" than international sentiment. He noted domestic travel sentiment for travel currently is around 42% and 22% for travel in six months and over.
---
TRAVELPORT: 'We haven't seen anything like this in the travel industry before'
Travelport global head of airline partners Damian Hickey commented on research findings from a travel survey conducted in Jul-2020. Findings show that a majority of travellers are ready to consider domestic and international travel as long as safety measures are in place for the entire journey.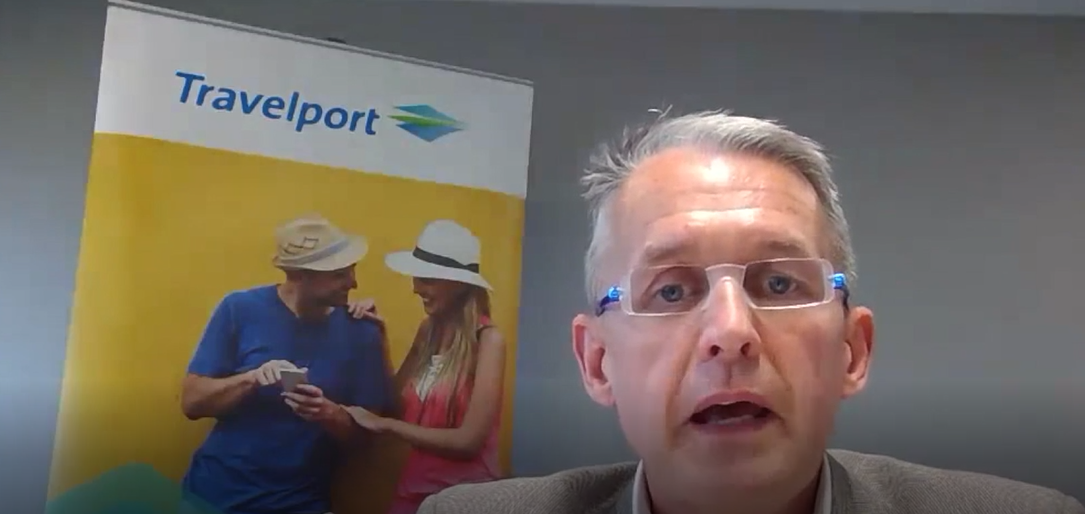 Key observations:
He said "it is clear that we are in a new world in the travel sector... we haven't seen anything like this in the travel industry before". He also said the recovery process being reviewed since Mar-2020 "varies greatly between regions... each region has its stars and those that could be doing better".
The most popular reason for travelling currently is VFR traffic, whereas 49% of those surveyed believe they will take a business trip in 2020. 82% are likely or more likely to book through travel agents to obtain the latest travel safety measures, with the trend more prevalent in millennials.
Feedback from travellers shows that "very few travellers want to give up the comfort of access to an airport lounge". He noted lounge access at airports is "still in high demand" with 61% of travellers wanting the service remain open.
The Covid-19 pandemic has "far from dampened the enthusiasm of travellers to use travel agents... in fact, there is more likely to be greater uptake for their services". Mr Hickey noted that this trend is particularly evident among millennials, as they feel that travel agents are best placed to provide the latest travel safety information.
---

The virtual CAPA Australia Pacific 2020 Aviation Summit took place on 02-Sep-2020 with over five hours of content, including exclusive interviews with Alan Joyce, group CEO, Qantas; Paul Scurrah, managing director and CEO, Virgin Australia; Cam Wallace, chief commercial and customer officer, Air New Zealand; Akbar Al Baker, group CEO, Qatar Airways; Tadashi Fujita, director and vice chairman, Japan Airlines; Campbell Wilson, CEO, Scoot; and Graham 'Skroo' Turner, CEO, Flight Centre. It is not too late! You can still sign up to view the exclusive content on-demand. Find out more: CAPA Australia Pacific 2020 Aviation Summit