CTC has brought together leading corporate travel buyers globally to discuss a range of issues with sessions looking at North America, the Asia Pacific market, and most recently Europe and the United Kingdom.

Discussions have looked at…
Regional perspectives – the world has seen devastating health, economic and social impacts, varying by country and region. How are buyers from different regions adapting and being agile in their approach to business connectivity and the loss of travel? How has China's re-opening of domestic routes impacted regional confidence?
Rebooting travel programmes – what will corporate travel programmes look like in 2H2020, 2021 and beyond? When will international borders re-open and what will international business travel look like? How will corporates deal with downturns in air capacity and which supplier community are they most concerned about?
Protocols in Crisis Management and Duty of Care – what do these look like in the context of a global pandemic? How will corporate travel bans be unwound and what will be the drivers? Will we see a transfer of travel away from air to ground options? What plans are underway to effectively introduce "return to office" protocols?
Traveller Wellbeing – how can travel programmes assist with ensuring the wellbeing, security and mental health of travellers in a COVID-19 world?
… and all the sessions concluded with an interactive audience Q&A where participants had the opportunity to address the panellists and canvass additional compelling information to aid in program re-alignment decision making.
All three sessions were expertly managed and moderated by CTC's executive director, Benson Tang, and global director, Catherine Craig. All three sessions are available on-demand for viewing by clicking on the respective links.
The North American edition featured Eric Bailey, global director travel, venue source & payment at Microsoft; Bruce Finch, former senior director, global travel & meeting services at Autodesk; and Peter Harbison, chairman emeritus at CAPA - Centre for Aviation.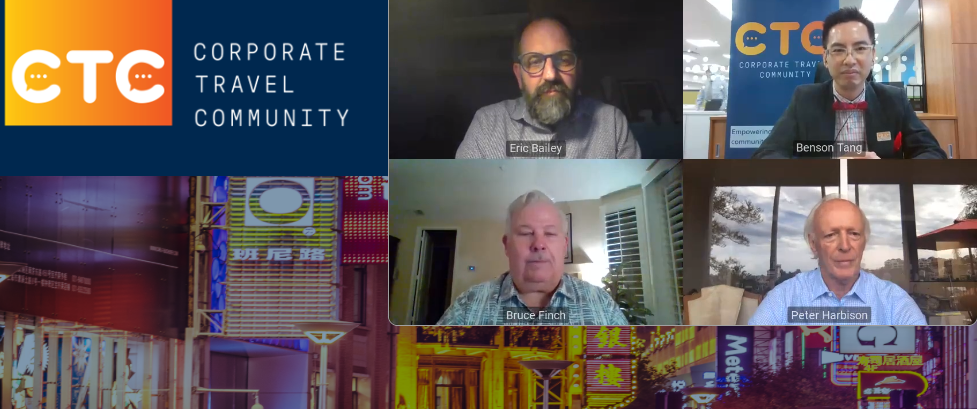 The Asia Pacific edition included Gavan Fraser, global head of travel & expenses at BHP; Rajdev Bhattacharya, global head of travel & hospitality at Wipro; and Nicholas Painter-Bosworth, data analyst at CAPA - Centre for Aviation and the CTC - Corporate Travel Community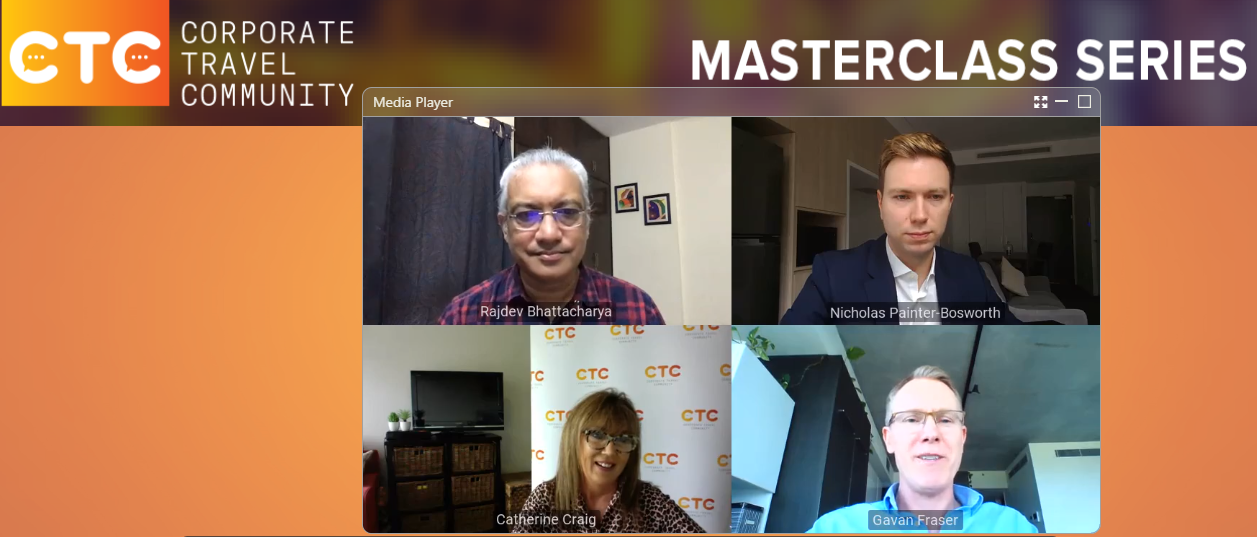 The European edition included Ainur Arashapova, global corporate travel manager at the Eurasian Resources Group (ERG); Melissa Willock, global travel director and head of corporate events at Informa plc; and Richard Maslen, analyst at CAPA – Centre for Aviation and content editor of The Blue Swan Daily platform.