In its recently published report, 'Experiences 2019: US Market Opportunity and Consumer Behavior', Phocuswright says the travel activities market in the US totalled USD34 billion in 2018. It highlights that active travellers, who participate in travel activities, are "a passionate subset" who "place high importance on travel," which "is a key part of their life, and as such they "take more trips and spend more on travel annually" than the average leisure traveller.
"Travel is an experience. It's about dreams and relationships. Daring, exploring, learning. Doing and not doing. Indulging and relaxing. Connecting, reconnecting. Travel is about being there," it explains in promoting its latest travel research report.
Phocuswright acknowledges that flights and accommodation can be a notable part of the travel experience, but only if a traveller is in a front-of-plane seat or staying in a unique accommodation, and mostly these products serve merely as logistics.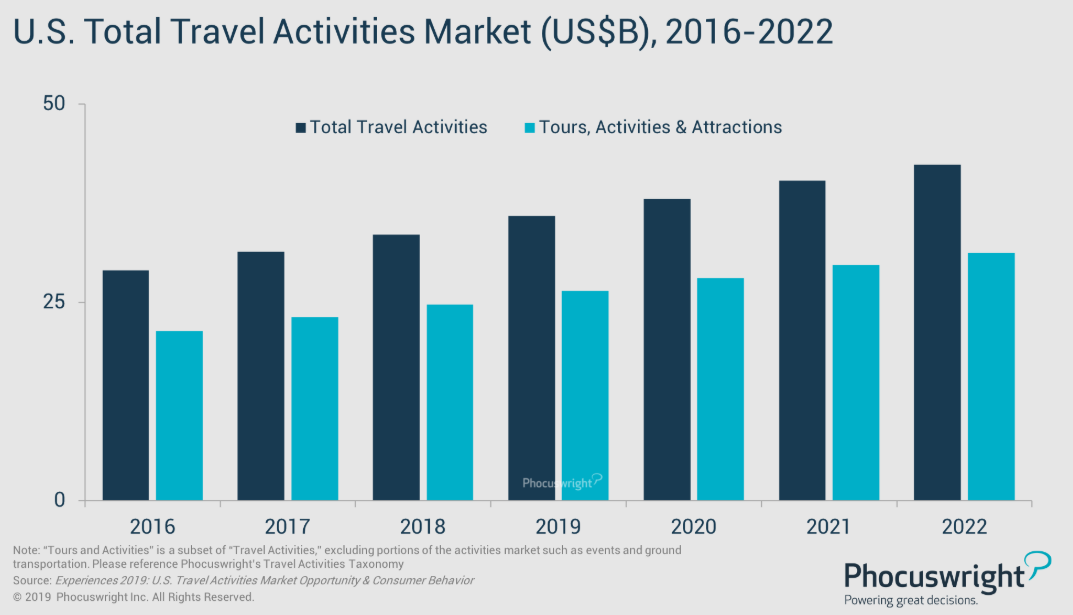 "It's the things travellers do when they get there that inspire them to go places," it says and its research shows that seven in ten travellers consider activity options as an important factor when deciding on their destination, and more than one third start researching activities before they book any other trip elements.
"The industry has had to adapt business to realign to traveller behaviours, including what consumers hope to experience and how they behave throughout the activity decision-making process," Phoscuswright says.
The company explained that even as reservation technology has been on the upswing, connectivity into the platforms that aggregate activities for consumes to search and buy is still largely manual. But online activity resellers and reservation technology companies have spearheaded industry efforts to educate providers and champion digitisation.
"Activity providers have gotten serious about digitising business, making their inventory discoverable and bookable online – where most travellers prefer to research and purchase travel," it explains. "More activity providers are getting the message and becoming connected and savvy. More ways than ever before enable travellers to discover and book things to do and fulfil their experiential aspirations.