Before we can even begin to formulate a plan for our recovery, we first need to identify the key trends, understand the sentiment in the sector and assess the extent of the impact. This is the aim of the recently released CTC – Corporate Travel Community Buyer Sentiment Survey, powered by Serko.
CTC is collecting the experiences of corporate travel buyers across the industry asking:
Do you expect your travel budget to change in 2022?
When do you expect to resume business travel?
How important will sustainability be to your corporate travel program over the next 12 months?
The survey will take just 10 minutes and in that time your responses could help guide the first steps of a new evolution in corporate travel.
Help identify the trends to help guide the recovery. Take the survey now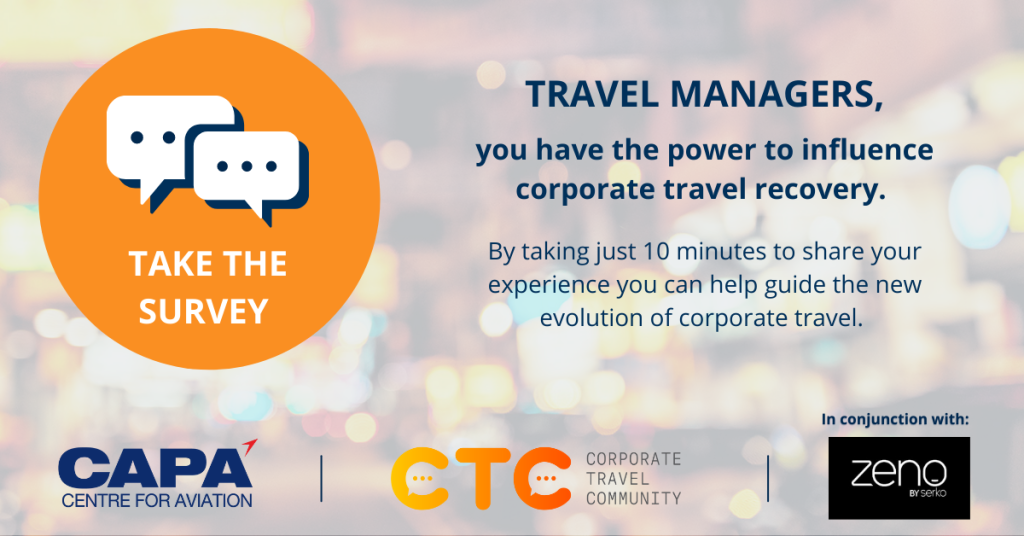 NOTE: Survey closes 30-Sep-2021