The research was completed in conjunction with corporate travel business FCM Travel Solutions, part of the Flight Centre Travel Group, which has now released a handy infographic summing up the findings from the data.
The survey is closed to buyers only and is fielded over the first two weeks in October. The confidential questionnaire is comprised of 20 questions varying in complexity that cover topics such as core challenges, company confidence, tender process, GDPR, travel programme, policy, travel gadgets and technology.
The Blue Swan Daily initially highlighted the findings of the annual survey in the following story from Dec-2019...
https://corporatetravelcommunity.com/traveller-wellbeing-budget-control-implementation-of-technology-and-managing-traveller-behaviour-are-the-big-challenges-for-travel-buyers-in-2020/
We highlighted the top challenges, but when it comes to buyers' priorities for 2020, the list looks slightly different. Traveller safety is number one, followed by expense integration in second place and budget control in the third slot. Enhancing the traveller experience takes fourth place followed by online booking tool compliance in fifth.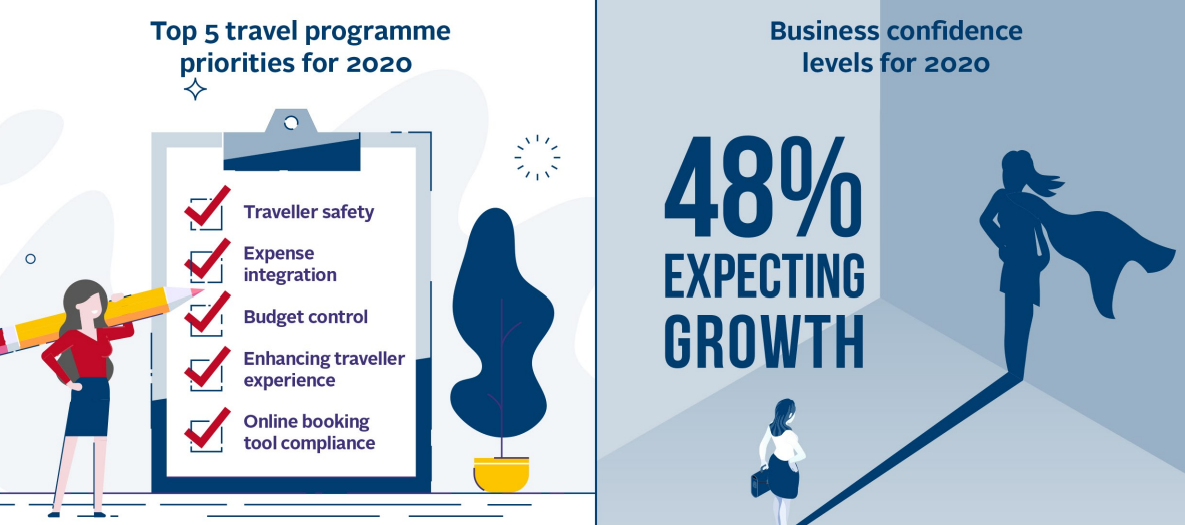 In terms of sustainability and Brexit, two big topics for the coming year, only 17% of those surveyed said that their travel policy would favour airline suppliers using biofuel, even if the flight option was more expensive. Adapting to changes in regulations caused by Brexit also ranked low on travel managers priorities next year, with most respondents anticipating that their travel spend will remain the same.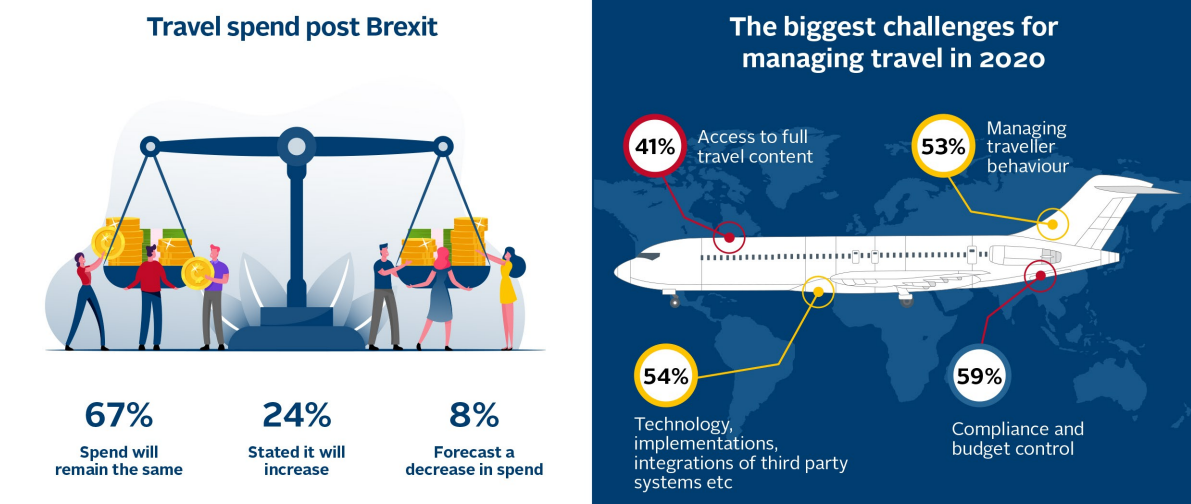 But, it is the prominent ranking of health and well being that continues to get attention. The survey found that almost half of respondents had already incorporated traveller wellbeing into their company's travel policy, but the level of measurement remains hugely varied.
The survey findings showed that only 5% of travel managers have optimised and integrated wellbeing throughout their organisation and just 16% take a proactive consistent approach. In fact, most were found to measure traveller wellbeing on a reactive basis, by defining basic policies, or gathering metrics.